Kia's Forte compact sedan is big on style.
---
Son of a Stinger! At first glance, the 2019 Kia Forte looks a lot like the premium Kia Stinger performance sedan. Those ported design elements provide the Forte with perhaps the most handsome sheet metal amongst small cars, something certain to capture the attention of car shoppers.
Kia used the occasion of the 2018 North American International Auto Show in Detroit to debut the Forte sedan, now entering its third generation. As before, three trims are for the choosing: LX, S and EX.
Pricing details will come later this year — likely closer to when the model goes on sale. In the interim, we should learn more about the Forte5 hatchback.
As for the model at hand, there's plenty of details available front and center, including the following:
2019 Kia Forte Preview
1. The Affordable Stinger
With a base price coming in at $32,800, the 2018 Stinger is beyond the reach of many mainstream car shoppers. The Stinger's price, however, is very reasonable when stacking it against luxury models such as the BMW 3 Series or Cadillac ATS.
But we're talking about the 2019 Forte, a sedan that will cost half as much, while taking on such segment stalwarts as the Toyota Corolla, Honda Civic and Nissan Sentra. So, what you have here is a budget sedan with a premium look. My, look how far we come from the econoboxes prevalent in the 1980s, 1990s and 2000s!
2. Longer, Taller and Wider

Today's compact sedans rival the size of midsize models from about 15 years ago. All manufacturers, Kia included, have adopted longer platforms, while delivering more powerful and efficient models.
Engineering changes and the expanded use of lightweight materials are behind the effort. Consumers are the winners because they get more car for the money.
3. Kia's First CVT
We don't have full information yet about the powertrains available with the 2019 Forte. What we do know is the base model comes with a 2.0-liter four-cylinder engine, generating 147 horsepower and 132 pound-feet of torque.
We also know the very first continuously variable automatic transmission offered by Kia sends power to the front wheels. This is an important move for the automaker as a CVT is more efficient than a cog-driven unit and should raise fuel economy by about 3 mpg to 35 mpg according to a Kia estimate.
4. Standard and available technologies
Compact mainstream models include technologies luxury manufacturers were just beginning to offer five years ago. Besides that, some of the tech features such as smartphone connectivity via Apple CarPlay and Android Auto are free.
You can't say that about BMW, which charges $300 for CarPlay. The 2019 Forte also presents an 8-inch color touchscreen and that's quite a bit larger than what you'd find in this class, especially for standard equipment. An available wireless charging tray is compatible with Android devices and for Apple iPhones from the 8 Series on up.
5. Driver-Assist Technologies for the Masses
We've been seeing so-called driver-assist technologies moves down from more expensive models to mainstream vehicles and that's always a good thing. The 2019 Forte delivers standard blind-spot collision warning and smart cruise control.
Available features include forward collision-avoidance assist and smart cruise control, the latter useful for maintaining proper and safe distances between vehicles no matter the speed.
Kia Continues to Impress
From a journalist's perspective, Kia has certainly impressed me with what it has done these past five to 10 years to its product line.
Although tied in with Hyundai as part of the Hyundai Kia Automotive Group, Kia has its own take on the platforms it shares with some models unique to itself, including the Sedona minivan and Soul multi-purpose vehicle.
---
See Also – Refreshed Jeep Cherokee Includes New Turbo Engine
Photos copyright Kia Motors. All rights reserved.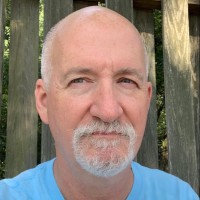 Latest posts by Matthew Keegan
(see all)