The auto industry takes to New York to showcase its very best.
---
The Big Apple lives up to its name with every major event done in a spectacular way. Fashion Week, Macy's Thanksgiving Day Parade, and New Year's Eve in Times Square are among the annual occurrences that keep New York City on the world stage.
The New York International Auto Show (NYIAS) is yet another annual celebration and is especially noteworthy because it is both the oldest show of its kind in the U.S. and it unofficially closes the auto show season in North America.
Indeed, beginning with Los Angeles in November, and extending to Detroit in January, Chicago in February and New York in early spring, we're treated to a succession of new vehicle introductions.
That'll change next year when the Detroit show moves to June, but it may have little impact on what automakers show in Manhattan.
The 2019 NYIAS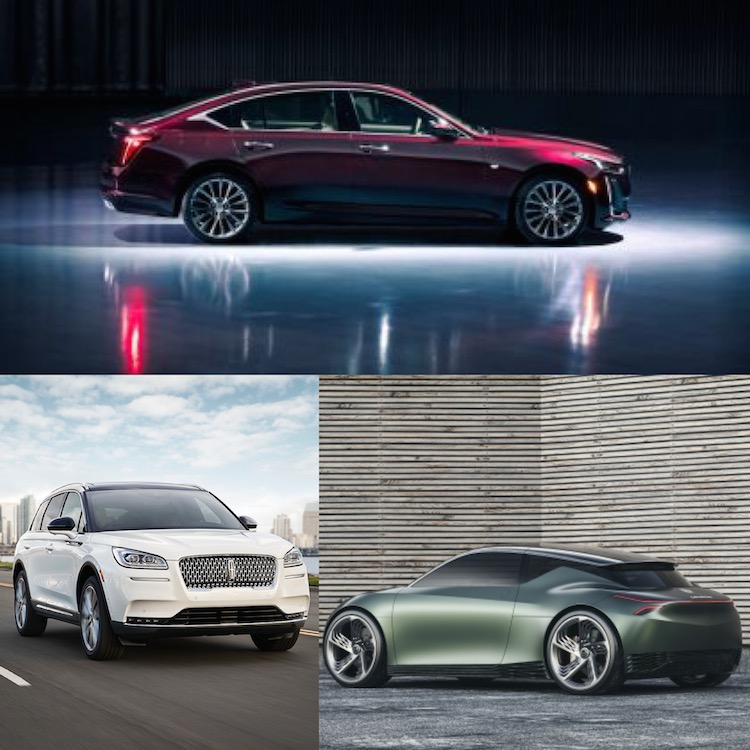 The 2019 NYIAS is now open and showcases more than 1,000 vehicles at the Jacob K. Javits Convention Center in Manhattan through April 28. The following are among the highlights of this year's show, new vehicles worth checking out.
1. Lincoln Corsair
Ford's luxury brand continues to ditch its forgettable naming convention for standard names. The previous MKC, a compact SUV, is giving way to the all-new Lincoln Corsair.
The new model may share its underpinnings with the Ford Escape, but its sheet metal and interior are all its own, much in the vein where the Toyota RAV4 and Lexus NX share the same platform. The new Corsair comes with a standard 2.0-liter four-cylinder engine or an available turbocharged 2.3-liter engine, the same as the Ford Mustang.
Technology is at the forefront of this model, with such features as a power liftgate, adaptive cruise control, and a lovely Revel audio system available.
2. Genesis Mint Concept
We've expected Hyundai's luxury brand to branch out beyond sedans and utility vehicles for some time. The marque's first SUV goes on sale later this year with two others to follow. Once Genesis has its three sedans and three SUVs in place, we should see its first electric vehicle roll out.
It may very well derive its look from the Mint Concept, a gorgeous coupe with scissor-style rear doors. Genesis pegs its range at just over 200 miles, which is average for the segment, but below that of the competing Tesla Model 3.
3. Cadillac CT5
Just as Lincoln drives away from its nomenclature, Cadillac embraces its own. That's especially evident in the Cadillac CT5, a small luxury sedan and the replacement model for the previous ATS.
You'll find either a twin-scroll turbo 2.0-liter four-cylinder engine or a potent twin-turbo 3.0-liter V6 engine, with each paired with a 10-speed automatic transmission. Standard rear-wheel drive, available all-wheel drive, a 10-inch color display, and advanced driver assist technologies to punctuate this model, which goes on sale in the fall.
4. Volkswagen Tarok Concept
Volkswagen doesn't have a pickup truck presence in the U.S. market and that's something this German automaker wants to rectify. How they'll get it done isn't clear with the midsize Amarok available in many markets, while the Tarok Concept takes center stage at the NYIAS.
The Tarok reminds us that Volkswagen can easily take one of its small cars and transform it into a truck-like vehicle, much like they did with the Volkswagen Rabbit Pickup in the early 1980s. The concept has a turbocharged 1.4-liter four-cylinder engine and standard all-wheel drive.
Its flip down rear seat supplies access to the truck bed, a style reminiscent of the Chevrolet Avalanche. Ford may supply VW with a truck, as the two automakers forge some type of alliance. But we think the Tarok or something like it will roll out, perhaps relaunching the small pickup market that was prevalent in the 1980s.
5. Hyundai Sonata
The Hyundai Sonata is a midsize sedan in a segment that has been steadily shrinking as the onslaught of crossovers builds. Although Chrysler, Ford and possibly Chevrolet are abandoning the segment, Hyundai doubles down with an all-new 2020 Sonata.
Its fetching looks are apparent right up front as the LED accent lights run part way up the hood. It represents a strong response to critics who pilloried Hyundai for the perceived blandness of the outgoing model. Standard under the hood is a turbocharged 1.6-liter four-cylinder engine. We expect a hybrid variant to follow.
6. Toyota Highlander
We can't get enough of three-row crossover utility vehicles, which is why the 2020 Highlander is so important to Toyota. Especially in the face of new and very stiff competition in the form of the Hyundai Palisade and Kia Telluride.
The all-new Highlander features a more athletic look, standard Android Auto and Apple CarPlay compatibility, V6 or hybrid powertrains, and a 12.3-inch color display. Speaking of the hybrid, Toyota claims a 17-percent boost in fuel efficiency. That'll give this model an important edge in the market.
Best of the Rest
Many more manufacturers rolled out new models and a few concepts to boot at the 2019 NYIAS. An all-new Toyota Yaris joins the Highlander on Toyota's stage, a model based on the Mazda2.
Hyundai is showcasing its all-new Venue crossover, while Nissan has a new Versa sedan. As for the Versa Note, we believe this hatchback won't be back.
One manufacturer with plenty to show in New York is Mercedes-Benz. The German luxury marque has both the standard and sporty versions of its small CLA35 sedan on hand along with the GLC Coupe and the GLS-Class SUV. You'll also find models from new manufacturers, including Karlmann King, Mullen Technologies, and Rivian.
In all, New York has something for everyone with present and future technologies evident as well. The show is open on Easter Sunday.
---
See Also – 9 Bright Stars at the 2016 New York International Auto Show
Photos copyright the respective manufacturers.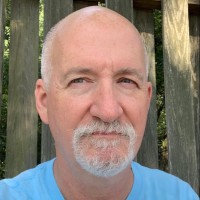 Latest posts by Matthew Keegan
(see all)