Ram pickup trucks are tearing up the market, thanks in part to an all-new model that's "bringing it" to the segment. That model is none other than the Ram 1500, which is the brand's standard full-size truck.
But the 1500 is also joined by a pair of heavy-duty models, the 2500 and 3500. These two vehicles help Ram claim the highest performance, payload and towing numbers in the business.
Ahead of the Chicago Auto Show this week, we began to hear rumblings of something new from Ram. One rumor was quickly confirmed — an available 60/40 split tailgate, giving Ram a viable option to GMC's "trick" gate.
All-New Ram Chassis Cab
Fortunately, Ram isn't stopping there. Fiat Chrysler's truck brand announced that it is releasing all-new chassis cab models.
These updated trucks (3500, 4500, and 5500) come with a Cummins 6.7-liter turbo-diesel six-cylinder engine with an output of 360 horsepower and 800 pound-feet of torque. Buyers can also select a 6.4-liter gasoline V8 engine. Both engines work with an 8-speed automatic transmission.
Yes, these diesel performance numbers are lower than what the standard Ram 3500 delivers, but that's okay — the real proof of what the new chassis cab does is in another set of numbers.
And those numbers put Ram Commercial at the top of the segment as this pickup truck has a Gross Combined Weight Rating (GCWR) of 43,000 pounds. Moreover, the new Ram supplies 35,200 pounds of towing and a payload capacity of 12,510 pounds.
Thus, Ram can claim top numbers ahead of its competitors: Ford and Chevrolet/GMC.
Upfit and Outfit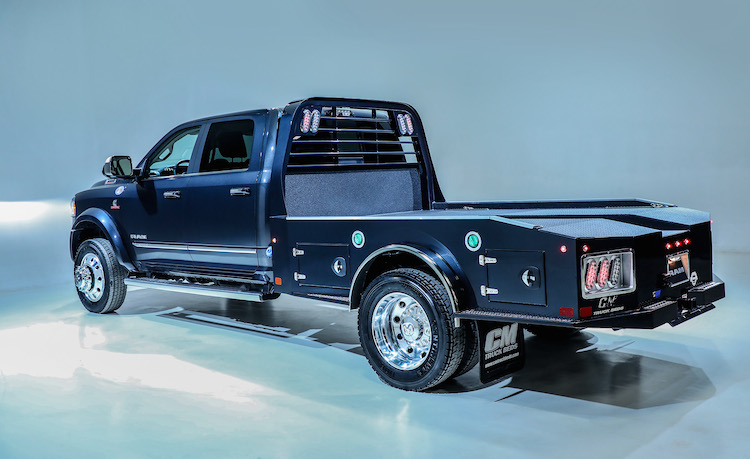 At the press conference announcing the new models, a Ram spokesman noted the new trucks may be outfitted to serve in a variety of ways. As such, Ram displayed models that included a bucket truck, a crew cab with a horse trailer, and other work vehicles.
The spokesman also suggested the chassis cab could be converted into an ambulance and that's something we don't usually see from Ram.
The new chassis cab is stronger and lighter than before thanks to the truck maker utilizing 97-percent high-strength steel frames. Thus, torsional rigidity is up, while weight is down — by approximately 120 pounds.
Tech and Style Highlights
Ram equips the chassis cab with UConnect 4C with a 12-inch display. The package includes the latest audio entertainment with SiriusXM with 360L. Other updates include a "reimagined" center console with a functional workspace featuring more than a dozen different storage layouts.
It also has a wider docking area for optional wireless charging and has three USB ports (with two more in the rear).
A pair of available 115-volt three-prong plugs is designed to handle up to 400 watts for charging electronic devices or power tools. Moreover, folding up the rear bench seat reveals an additional contained storage space with under-seat compartments.
Four different grille styles accompany the 2019 Ram Chassis Cab, with not a crosshairs look to be found. The new bumper has larger openings, which supply greater airflow to the turbo intercooler.
Ram also integrated proximity sensors to make them less obvious. You'll find three headlamp variations, including an adaptive front lighting system. Finally, a new shark antenna handles radio, Wi-Fi, navigation and SiriusXM 360L.
The Hit Parade
Ram continues to chalk up big gains and that's a reflection of an automaker anticipating customer needs. Despite all the superlatives gushed at the news conference (e.g., massive, big, best-in-class, powerful), Ram appears to put up with those claims. That's another salvo fired across the bow of both Ford and GM.
---
Photos copyright Fiat Chrysler Automobiles.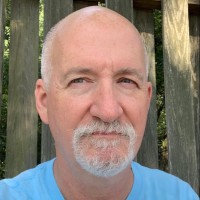 Latest posts by Matthew Keegan
(see all)