The best-selling Corolla is the most attractive one yet.
---
When you have the world's best-selling model and the market is shifting away from cars to crossovers, you have a bit of a dilemma on your hands. On the one hand, you can acknowledge the shift and reduce your investment in a new model, thereby effectively furthering its decline.
On the other hand, you can always roll the dice and come up with a new plan to woo customers.
Fortunately, Toyota chose the latter, at least for the all all-new hatchback version of the compact Corolla. The 2019 Toyota Corolla hatchback replaces the Corolla iM, a holdover model from the defunct Scion brand.
The new model offers the sportiest design we have ever witnessed on a Corolla, which suggests that the new sedan bound to follow will receive a similar treatment.
See Also – Driven: 2023 Toyota Corolla Hatchback
2019 Toyota Corolla Hatchback Review
The 2019 Toyota Corolla Hatchback is a compact, front-wheel-drive model that seats five. Toyota offers this attractive hatch in four grades: SE MT ($19,990), SE CVT ($21,090), XSE MT ($22,990) and XSE CVT ($24,090). Add $920 for the destination charge.
Essentially, that makes for two trims along with your choice of either a six-speed manual gearbox or a continuously variable automatic transmission. All models come with a 2.0-liter four-cylinder engine.
New Platform, New Possibilities
The 2019 Corolla Hatchback sits on an all-new platform, described internally as the Toyota New Global Architecture (TNGA). We saw the first application of this architecture beginning with the fully redesigned 2016 Prius, Toyota's hybrid.
Toyota followed with the midsize 2018 Camry sedan and the large 2019 Avalon sedan. Toyota's utility vehicles and all Lexus models are undergoing a similar transformation.
The platform is designed to support front-, rear- and all-wheel-drive configurations. Although Toyota has not said as much, various new all-wheel-drive models seem likely.
You can bet that Toyota is watching what Ford does as it exits most car segments — add a turbo and all-wheel drive and then a Corolla "RS" hatchback model seems logical.
A Matter of Style: Sharp Design
Never have we seen a more sculpted Corolla since this model was introduced in 1966. Toyota has long advanced a winning formula with its best-seller: a simple exterior, a modest interior, average power (at best) and unparalleled reliability.
Quite frankly, it is an approach that has successfully carried the Corolla ideology for decades, but now there is a need for a transformation.
The new design is so noticeably different that when I asked people what they thought it was, quite a few did not immediately recognize it as a Toyota.
Indeed, two thought that the new vehicle was a Mazda3, one of the most stylish models in the segment. That is how detached this hatchback is from the Corolla sedan as well as how much effort Toyota put into the new design.
The sportiness is evident up front with this model's massive, gaping lower grille and sleek, constricted upper grille. The upper portion flows out to the headlights, which offer a vibrant design marked by pronounced LED lights. The hood eases down to the grille, taking styling cues from what we hope will someday be the next Supra sports car.
This model's profile has its share of character and cut lines. The rising beltline pulls up suddenly at the rear door handles just where another set of character lines begin and sweep to the rear.
A wing-like rear spoiler is one of the biggest surprises — it is neither small-scale nor is it overpowering. Sleek wraparound tail lamps, deep body sculpting and a diffuser-like finisher influence the rear.
Make Room for Everyone
On paper, the Corolla hatchback seats five. If your rear-seated passengers are diminutive or slender, then five is a possibility. Even so, this Corolla is ideal for seating four.
Just as Toyota devoted much attention to the exterior, the cabin is a significant improvement as well. Of course, my test model was the upper trim XSE with the automatic, but the conventional style is the same. The layered dashboard simply looks exceptional.
For instance, the instrument panel hood is situated near to the surface. Then, as your eyes scan from left to right, you cannot help noticing how well everything progresses. Further, even something as simple as the split dashboard design imparts a level of elegance to cherish.
The front seats are comfortable and generally better than what you would expect in this segment. The rear 60/40 split fold-down bench seat supplies storage options as needed.
Big pockets in the doors and a cleanly laid out center console are other important features. Yes, you are observing leather covering the seat or, rather, leather with a mélange-like fabric on the XSE.
Safety and Technology
You do not have to go back too many years to find cars that were sparsely equipped with tech and safety equipment.
In the late 2000s, a four-speaker audio system with a CD player was commonplace. Bluetooth was just getting started and USB ports were still a few years away. Satellite radio was also not yet available.
Fast forward to today and most cars have at least six speakers as does the 2019 Corolla hatchback. And that is just on the base model. Toyota also includes an 8-inch color touchscreen, Wi-Fi Connect, USB and auxiliary audio ports and for the first time: Apple CarPlay. Sorry, no Android Auto yet.
Toyota also includes its Entune 3.0 connectivity suite, Siri Eyes Free and Amazon Alexa.
Upgrades include HD Radio, weather and traffic reports, connected services and an eight-speaker JBL audio system. Thus, the key features once limited to luxury models are now available with the mainstream Corolla.
Among safety items, you will find the latest version of the Toyota Safety Sense suite, dubbed 2.0. Specifically, you will discover as standard equipment, automatic high beams, lane departure alert with steering assist, lane tracing assist, road sign assist, full-speed-range dynamic radar cruise control. and a pre-collision system with pedestrian detection.
Notably, lane tracing assist is something new to Toyota, what keeps this hatchback centered in its lane when radar cruise control is on. It is doubtful you will find as comprehensive of a system as the one presented in this new Corolla.
Let's Make it a Drive!
My Corolla hatchback test model arrived just two months removed from my California trip where I tested the new model (and the 2019 Avalon).
Toyota supplied manual and CVT versions of this model — so kudos to this automaker for offering standard three-pedal foot action with both trims.
Alas, the relatively smooth-shifting manual version was not my weekly driver, but the CVT should please the majority of people. And if you do have a hankering for shifting, you can place the transmission in sport mode and play with the paddle shifters. Those shifters mimic 10 forward gears.
The Corolla's engine is matched well with this model, delivering 168 horsepower and 151 pound-feet of torque. No, it is not particularly fast — it offers steady step-off acceleration and ample passing power. However, Toyota did gear this powertrain for optimum fuel economy — it delivers an excellent 42 mpg on the highway.
The steering offers satisfactory feedback. But the most enjoyment takes place on twisty roads where this model does a satisfactory job of hanging the curves.

Size certainly makes a difference with any front-wheel-drive model and the new Corolla holds its own as it pulls out of corners.
That said, here is hoping Toyota will go beyond the base model and offer us more powerful versions. Perhaps add a turbo to give us something close to the 252 horsepower and 270 pound-feet of torque with the Focus ST?
Then use that as a prelude to a Focus RS fighter with all-wheel drive and 350 horsepower at the ready! One can imagine, right?
Parting Thoughts: 2019 Toyota Corolla Hatchback
Once again, Toyota brings the appropriate product to the market.
Back around 2010, Chairman Akio Toyoda promised us that more exciting models were on the way, acknowledging that although vanilla is a dependable flavor, it does little to stir the imagination. The Corolla hatchback is the latest model to keep that pledge and we are happy to see the direction the brand has taken.
Beyond the sporty design and refined interior, the long list of standard driver-assist features makes this model a strong entrant in the shrinking, but still very competitive small car segment. Toyota's advantage in having the newest model on the block should also serve itself well, especially as competitors leave the segment or slow their updates.
Thus, if you put this one on your short list, you will quickly learn what a strong contestant it is straight out of the gate.
2019 Toyota Corolla Hatchback Specifications
| Toyota | 2019 Corolla Hatchback |
| --- | --- |
| Segment | Compact car |
| Base Sticker Price | $20,910 (including a $920 destination charge) |
| Price as tested | $25,000 (est.) |
| Standard Engine | 2.0-liter, inline-four |
| Horsepower | 168 @ 6,600 RPMs |
| Torque (lb.-ft.) | 151 @ 4,800 RPMs |
| Transmission | Continuously variable automatic |
| Seating | 5 |
| Curb Weight (pounds) | 3,060 |
| Wheelbase (inches) | 103.9 |
| Length (inches) | 169.9 |
| Width (inches) | 69.9 |
| Height (inches) | 57.1 |
| Head room (f,r…inches) | 42.0; 38.0 |
| Leg room (f,r…inches) | TBD |
| Shoulder room (f,r…inches) | 54.0; 54.4 |
| Hip room (f,r…inches) | TBD |
| Storage (cubic feet) | 18.0 |
| Gross vehicle weight (pounds) | NR |
| Towing (pounds) | NR |
| Payload (pounds) | NR |
| Fuel | Regular |
| Fuel Tank (gallons) | 13.2 |
| EPA Fuel MPG (city/highway) | 28/37 (SE MT); 32/42 SE CVT |
| Manufacturing Plant | Blue Springs, Mississippi |
2019 Toyota Corolla hatchback photos copyright Auto Trends Magazine. All rights reserved.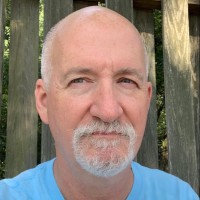 Latest posts by Matthew Keegan
(see all)