The iconic bug bids us farewell with a pair of final edition models.
---
The Volkswagen Beetle is on its final journey, ending an incredible run that began eight decades earlier. The Beetle is one of the best-known vehicles in the world, an enduring nameplate whose time has finally run out. Again.
The current model is nothing like the original with its rear engine, rear-wheel-drive layout, and body-on-frame construction. That model was produced until 2003 (1949 to 1980 for the U.S. market), earning well-deserved accolades as production at a Mexican factory came to an end.
Overlapping the original model was the VW New Beetle, which was introduced in 1997 and shared the silhouette and some of the interior design drama of the original (a flower holder, for example).
But it was based on a slightly larger version of the Golf platform, VW's subcompact car. Production of the Volkswagen New Beetle ran from 1997 (1998 model year) to 2011, with a Final Edition model marking its end.
Lo and behold, Volkswagen introduced an all-new Beetle in 2012, a model that dropped the "New" nomenclature altogether. Known internally as the A5, the latest "bug" is once again based on the VW Golf's front-engine and front-wheel-drive platform.
Like the New Beetle and many earlier models, this one features a two-door coupe (hatchback) and convertible body styles.
2019 Volkswagen Beetle Final Edition Review
You can still buy a new Beetle hatchback or convertible, but not for long. Last September, Volkswagen of America announced the end of the road for the Beetle. It is marking the occasion with a pair of final edition trims.
The hard-top comes in S ($20,895), followed by the SE ($24,395), Final Edition SE ($23,045), and Final Edition SEL ($25,995) trims. The convertible matches the hatchback in trims and is priced as follows: S ($25,995), SE ($28,395), Final Edition SE ($27,295), and Final Edition SEL ($29,995). Add $895 for the destination charge.
Volkswagen supplied me with a hard-top Final Edition SE model for my review. As with previous final edition models, this one is available in two color choices — Safari Uni (beige) and Stonewashed Blue, the latter a tribute to a 1970s design.
Other Final Edition upgrades include chrome treatments, body-color side mirrors, heated washer nozzles, and a sunroof. Choose the Final Edition SEL model and you'll find Bi-Xenon headlights along with LED daytime running lights, LED taillights, and fog lights.
Unique wheel choices, keyless entry with push-button start, steel pedal caps, unique cloth and imitation leather or real leather seats, and an infotainment system upgrade are among the many other features of these curtain closing models.
A Matter of Style
The similarities between the original and current Beetle are obvious, at least with the rounded silhouette. Both the front and rear fascias offer a modern take on the iconic design, with the lighting elements "betraying" that look.
Not only is the current model longer and heavier than the original, but it is almost a foot wider.
Inside, the cabin has an in-dash Beetle box as well as a traditional glove box. A painted dashboard is another tribute to earlier models. But there are many modern touches present, including switches and knobs.
A 6.3-inch screen dominates the center stack, which supplies all the modern touches you'd expect, including a place to connect and rest your cell phone.
Safety & Technology
It is a good thing Volkswagen firmly placed twenty-first-century technology in the Beetle. Iconic model aside, there is something today's drivers won't accept: a lack of USB ports and connectivity.
Happily, the VW Beetle complies, by fitting this model with everything we expect in a modern car. For instance, while the base models come with a 5.0-inch touchscreen display, both Final Edition models have the 6.3-inch screen and include a CD player and an SD memory card receiver.
But Volkswagen doesn't stop there. You'll also find the automaker's "Car-Net" suite of app, information, and security services, along with Bluetooth. Available navigation and a Fender audio system complete the tech offerings.

On the safety front, the new Beetle doesn't have the buoyancy capabilities of the old Beetle, but at least its safety features may keep you out of the dunk in the first place. A blind spot monitor and rear traffic alert are both standard.
Adaptive cruise control and automatic emergency braking are not, features that'll roll out everywhere on new vehicles in the coming years.
On the Road
The original Beetle was a true point-to-point model with negligible power and absolute buoyancy when ditched in water. Its weak four-cylinder engine produced about 53 horsepower, which seems difficult to comprehend in this day of 150+ horsepower produced by four-bangers. Then again, the Beetle weighed under a ton, so it had less mass to move.
For its final year, the VW Beetle comes with a turbocharged 2.0-liter four-cylinder engine with 174 horsepower and 184 pound-feet of torque. Volkswagen pairs this engine with a six-speed automatic transmission. Sorry, no manual transmission is available. Not even an autostick.
Model to model, the latest Beetle's performance is noticeably better than the original. It won't wow you, but you'll have full confidence that it delivers a solid kick to shift lanes and for passing a semi without worrying if oncoming traffic might do you in. That's not something you would have attempted in the original.
On the twisty roads, the Golf and Jetta perform better. I'm not certain how much the Beetle's bubble shape plays in, but it seems less confident on the curves than its siblings. Then again, you'll do things with this Beetle that you wouldn't have considered with the original.
Auto Trends Recommends
If you're considering a 2019 Beetle, you're opting for a piece of automotive history. Yes, it is a modern take on a classic, so you're purchasing a vehicle with the look of the original, but the modern amenities of other Volkswagen models.
The standard S and SE trims give buyers more color options, but the special design touches of the Final Edition models are not included. The F.E. models are statement makers too — telling the world that you have the very last of a model name we're not likely to see again.
Perhaps most intriguing is the convertible as there are only a few small drop-top models left that are affordable. Most definitely, the Mazda MX-5 Miata and similar Fiat 124 Spider are two of the most noteworthy ones. The Mini Cooper Convertible is another. All three are likely to soldier on for many years.
All in all, the 2019 Volkswagen Beetle drops the curtain on an iconic name and does so with the expected special Final Edition models. In some ways we're sad to see it go, but in doing so it allows Volkswagen to concentrate on its core Golf and Jetta models, while making an expected pivot to electrification and autonomous vehicles.
2019 Volkswagen Beetle Specifications
---
Base price: $23,045 (plus $895 freight)
Price as tested: $23,940
Seats 4 occupants
Engine: Turbo 2.0-liter 16-valve four-cylinder gasoline engine
174 horsepower @ 5,000 rpm
184 foot-pounds of torque @ 1,500 rpm
3.25 inches bore by 3.65 inches stroke
Engine compression ratio: 11.65-to-1
Six-speed automatic transmission
Wheelbase: 100.1 inches
Length: 168.8 inches
Width: 71.9 inches
Height: 58.6 inches
Passenger volume: 85.1 cubic feet
Storage volume: 15.4 cubic feet
Towing capacity: NR
EPA: 26/33 mpg city/hwy
Regular grade gasoline
Fuel tank: 14.5 gallons
Curb weight: From 3,045 pounds
IIHS safety rating: Good, except of marginal small overlap front driver
Limited vehicle warranty: 6 years/72,000 miles
Powertrain warranty: 6 years/72,000 miles
Corrosion warranty: 7 years/100,000 miles
Vehicle assembly: Puebla, Mexico
---
See Also – 7 Facts About the Volkswagen Beetle
Photos copyright Auto Trends Magazine. All rights reserved.
---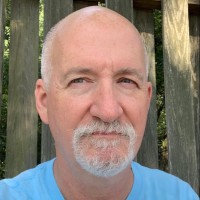 Latest posts by Matthew Keegan
(see all)