BMW has an all-new model, but that shouldn't be a surprise. After all, with more than three dozen models offered, new releases are an annual event.
The 2020 BMW M235i xDrive Gran Coupe is the latest model served and that name is a mouthful. Breaking it down, the M represents the performance side of the house, while the 235i indicates the more powerful of the two Grand Coupe models offered.
Moving on, xDrive is BMW's term for all-wheel drive. Finally, Gran Coupe suggests a fancy two-door model, but in this case, it is a four-door with a relatively coupe-like appearance.
What's especially interesting about this model is that it isn't derived from the 2 Series sedan with standard rear-wheel drive and available all-wheel drive.
Instead, BMW turned to its X2 crossover to fashion this one. Thus, like the X1 and X2 utility vehicles that utilize a front-wheel-drive architecture, the M235i does likewise. But you can't get it in front-wheel drive as all-wheel drive is standard.
BMW prices the 228i xDrive Gran Coupe at $37,500 and the M235i xDrive Gran Coupe from $45,500, plus $995 for the destination charge. Interestingly, BMW rolls this model within the 2 Series lineup, which ranges from $35,300 to $52,400. Finally, there are also a pair of M2 models (not to be confused with the M235i), which cost $58,900 (Competition Coupe) and $83,600 (CS Coupe).
Are you still with me? No worries, this review will include just one model and we'll simply call it the M235i in most instances to keep your attention.
2020 BMW M235i Review
Exterior
The BMW M235i looks every bit the bimmer, especially from the front. The recognizable twin-kidney grille overwhelms the front fascia and matches the current trend to make them bigger and appear more aggressive. The headlamps arch up and away from the grille, while a wide lower grille imparts sportiness and is itself offset by deep cutouts.
It's with the profile where things get interesting. Immediately, the focus is on the four doors with a sloping roofline and high beltline at play. Its seemingly taller profile hints at its crossover origins with ample sheet metal underscoring that point. A long hood and short rear deck are BMW staples. The body skirting and sporty alloy wheels underscore its performance side. From the rear, the deck sits high and is marked by thin wraparound taillamps, exit vents, and a rear diffuser.
Depending on the angle viewed, you may see a coupe, sedan, or crossover elements present. At least it flows together instead of serving as a mishmash of contrasting designer ideas.
Interior
Let's stop pretending the M235i is a coupe for a moment. Front-seat access/egress is what you expect. Open the rear doors and you better duck your head as the "coupe-like" fall of the roofline impacts the door design greatly.
The rear seat holds two with adequate shoulder, hip, and legroom. It does an admirable job on headroom for the average adult, but don't forget getting in and out does come at some risk to your head getting whacked.
The M235i's interior is BMW jaw-dropping beautiful. We'd expect no less, but it is always a pleasure to view in person. For starters, this one features sport front seats dressed in bright red leather. The look is spectacular, exquisite, but not over the top. You'll find standard sport seats or you can opt for the M Sport seats we enjoyed all week long, a $750 upgrade.
As for the rest of the interior, it is fairly streamlined – BWM avoids overcomplicating things by placing the emphasis on the drive experience above all. Soft-touch materials, metallic trim, and leather touches dominate.
Tech
We can't say BMW has the best tech package available. It does what it needs to do with its colorful display and knob controller. We'd prefer a touch-screen display, however. Apple CarPlay is included, but Android Auto is conspicuously absent. Satellite radio and USB connectivity are two other features that come to mind.
The list of line item upgrades includes wireless charging and WiFi hotspot ($500). A Harman Kardon sound system will cost you $875.
Safety
On the safety front, BMW equips the M235i with blind-spot detection, lane departure warning, daytime pedestrian detection, collision mitigation, and active driving assist.
The only other safety feature is a one-off upgrade and includes adaptive cruise control ($1,200). That's a costly upgrade for a feature many mainstream models bundle for less or include as standard equipment.
Performance
A transversely mounted 2.0-liter turbocharged four-cylinder engine powers the M235i. It's the most powerful four-banger in BMW's lineup, as it delivers a robust 301 horsepower and 331 pound-feet of torque. Notably, it outperforms many naturally aspirated V6 engines and offers more power than some V8s of the early 2000s.
With launch control activated, a 0-60 mph time of 4.6 seconds is possible – no wonder this four-door sports an "M" label. Power routes to the wheels utilizing an 8-speed automatic transmission.
Without knowing from the onset that the M235 wasn't based on the 2 Series architecture underpinning the coupe and convertible, we set out for our favorite backroad drives, the same ones taken for the Toyota GR Supra and the Lexus RC F. Taking a similar path is ideal for comparing/contrasting models. But as we soon learned, the M235i is different, with its front bias quickly becoming apparent.
Fire up the M235i and its ready to go. We could want a stick shift with this model ala Subaru, but we're happy with the automatic. The Grand Coupe "wants" to get going and we're eager to comply.
A performance model like this one does well around town, but on the open road, it brings full performance to bear. Smash the pedal and the turbo spools after a brief lag then it coaxes every bit of energy it can from the engine. This model's step-off acceleration is laudable; its passing power is excellent. Make the move from the default Comfort mode to Sport and the hesitation is minimized.
On twisty roads, the M235i's front-wheel-drive bias soon became evident. It handles most roads with ease, but a smidgen of body roll becomes evident while moving down any curvilinear byway.
The big giveaway comes when cornering – where the BMW-derived Supra simply moves in and pulls out of corners with little effort, you'll feel the front end lean forward slightly in the M235i before it corrects itself as the grip of the rear wheels kicks in. You won't find anything near a 50-50 weight distribution here. Instead, it comes in at 58.3 (front) to 41.7 (rear).
The M235i lacks no power. It delivers from the get-go and keeps pouring it on under every driving situation. It tracks well and handles admirably, despite the front-wheel bias. Up to half the power shuttles to the rear wheels under spirited driving conditions. It's at these times you may think its rear-wheel drive, but it isn't. That's a smart move on BMW's part.
Of course, enthusiasts understand the difference between this model and M2 Competition that's also available. Choose the latter if you're a track maven, but the added $13,000 cost will keep most people in the M235i fold.
Competitive Set
Direct competitors in this segment are few, but there are two worth considering. The Subaru WRX STI is one such model, even if it lacks a "luxury" appellation. This particular model handles very well and comes with a coveted 6-speed manual gearbox.
Another model to consider is the Mercedes CLA45 AMG. All three ride on front-wheel-drive platforms with standard all-wheel drive.
Our Recommendation
The BMW M235i xDrive Gran Coupe isn't your typical BMW 2 Series, but that may not matter to anyone looking for a performance model. It performs well, delivers an exhilarating driving experience, and typically keeps the price below $50,000, which is reasonable for any BMW performance variant.
Opt for the 228i if you want much of the look without the power edge – 228 horsepower and 258 pound-feet of torque – saving you $8,000 in the process.
2020 BMW M235i Specifications
| BMW | 2020 M235i |
| --- | --- |
| Segment | Compact Luxury Coupe/Sedan |
| Price Range | $37,500 to $45,500 |
| Destination Charge | $995 |
| Engine No. 1 | 2.0-liter, turbocharged Inline-four |
| Horsepower | 301 @ 5,000 – 6,250 RPMs |
| Torque (lb.-ft.) | 331 @ 1,750 – 4,500 RPMs |
| Transmission | 8-speed automatic |
| Seating | 5 |
| Curb Weight (pounds) | 3,605 |
| Wheelbase (inches) | 105.1 |
| Length (inches) | 178.5 |
| Width (inches) | 70.9 |
| Height (inches) | 55.9 |
| Headroom (f,r…inches) | 39.8, 35.7 |
| Legroom (f,r…inches) | 41.4, 34.4 |
| Shoulder room (f,r…inches) | 55.5, 53.1 |
| Hip room (f,r…inches) | NR |
| Storage (cubic feet) | 12 |
| Gross vehicle weight (pounds) | NR |
| Towing (pounds) | NR |
| Payload (pounds) | NR |
| Fuel | Premium |
| Fuel Tank (gallons) | 13.7 |
| EPA Fuel MPG (city/highway/combined) | 23/32/26 |
| Manufacturing Plant | Leipzig, Germany |
---
Data compiled by Matt Keegan. All rights reserved.
---
See Also – Go Big or Go Home: 2019 BMW X7 SUV
Photos copyright Auto Trends Magazine. All right reserved.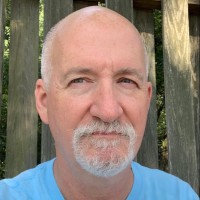 Latest posts by Matthew Keegan
(see all)