This 2020 Dodge Charger Scat Pack Widebody comes with a 6.4-liter V8 engine.
---
No matter how you look at it, the 2020 Dodge Charger is an aged design. Its Mercedes-Benz-derived platform dates to the 1990s, with the Charger rolling out in 2006, then updated five years later. Thus, the current model is in its tenth year, which is a long time between updates.
That said, the Charger occupies a niche, one that's unchallenged by any mainstream competitor — it is a full-size sedan riding on a rear-wheel-drive platform, in a market where front-wheel drive dominants.
The Charger, along with the Chrysler 300 sedan, allow Fiat Chrysler to maintain a stake in the full-size sedan market, even as Ford exits and GM plans to do likewise. A third model, the Dodge Challenger coupe, is closely related to the sedan duo.
Dodge Charger Highlights and Lowlights
The following are some of the positive and negative points about the 2020 Charger:
1. Satisfying, Even Exhilarating V8 Power
Base Charger models come with a V6 engine, which delivers upward of 300 horsepower. It supplies an adequate amount of power along with decent fuel efficiency.
But it is a trio of V8 engines that place an exclamation point on the Charger name, with performance ranging from 370 to a jaw-dropping 717 horsepower. Thus, the Charger lays claim to being the most powerful production sedan available.
2. Fuel Economy Is Wanting
Unless you opt for the V6 engine and its laudable 19 mpg in the city and 30 mpg on the highway rating, you're just not going to find a Charger V8 that's fuel efficient. Opt for the SRT model and you'll pay a $1,700 gas guzzler tax as this model delivers just 13 mpg in the city and 22 mpg on the highway.
3. Comfortable Ride, Wonderful Handling
With 120 inches separating the front and rear wheels, the Charger has ample space for distributing road insults. The result is a comfortable ride. Another strong suit is its wonderful handling: you'll enjoy the connection this sedan supplies to the road and the rear-wheel-drive dynamics that'll keep a smile pasted on your face.
See Also – 12 Things We LOVE About the Dodge Charger R/T Scat Pack
4. No All-Wheel Drive With the V8s
You can opt for all-wheel drive with the V6 model, but you can't do so with the V8s. The last time we saw an all-wheel-drive Charger with a V8 was in 2014. Once Dodge upgraded from the 5-speed automatic to the ZF-supplied 8-speed, all-wheel drive disappeared. Except in police pursuit models and the V6.
5. A Look We Love
Starting with the Magnum wagon, which launched in 2005, followed by the Charger and then the Challenger, the styling of the big Dodges has always been pleasing. Dodge's designers harnessed old school looks and intersected them with modern performance styling to pull it off.
Where some people would never consider a four-door performance model, the Charger offers an intriguing alternative to a coupe that's difficult to cavalierly dismiss.
6. An Interior That Doesn't Match the Class
You'll find a generous amount of amenities when building out your Charger, but the look is still old and relatively spartan, especially with the base model.
Upper trim models have more padding and beautiful leathers, although the lower dash is still clad in plastic. At least that's all below eye level.
7. Tech Features Galore
Another area where the Charger shines is in its tech features. The 7-inch touch-screen features the company's UConnect interface, one of the best in the industry. Bluetooth, two USB ports, Apple CarPlay and Android Auto smartphone compatibility. Dodge also offers -speaker Alpine and 18-speaker Harman Kardon audio systems.
What the Future Holds
Fiat Chrysler is relatively mum on what the future holds for the Dodge Charger and its two platform mates. We do know that the company has discussed electrification, which could mean anything from a conventional hybrid to a pure electric version of the Charger.
We suspect FCA will finally abandon the aged platform for something new and lighter. It may be based on a modified Alfa Romeo platform or the company could invest in a new architecture. As long as demand remains strong and the company sees a market for a lighter, more efficient series of rear-wheel-drive models, then the trio may yet survive.
2020 Dodge Charger Specifications
| Dodge | 2020 Charger |
| --- | --- |
| Segment | Full-Size Sedan |
| Price Range | $29,470 to $65,795 (plus gas guzzler tax) |
| Destination Charge | $1,495 |
| Engine No. 1 | 3.6-liter, V6 |
| Horsepower | 292/300 @ 6,350 rpm |
| Torque (lb.-ft.) | 260/264 @ 4,800 rpm |
| Transmission | 8-speed automatic |
| Engine No. 2 | 5.7-liter, V8 |
| Horsepower | 370 @ 5,250 |
| Torque (lb.-ft.) | 295 @ 4,200 rpm |
| Transmission | 8-speed automatic |
| Engine No. 3 | 6.4-liter, V8 |
| Horsepower | 485 @ 6,100 rpm |
| Torque (lb.-ft.) | 475 @ 4,100 rpm |
| Transmission | 8-speed automatic |
| Engine No. 4 | 6.2-liter, supercharged V8 |
| Horsepower | 707/717 @ 6,000/6,100 rpm |
| Torque (lb.-ft.) | 650 @ 4,800 rpm |
| Transmission | 8-speed automatic |
| Seating | 5 |
| Curb Weight (pounds) | 3,964 to 4,586 |
| Wheelbase (inches) | 120.0 |
| Length (inches) | 198.4, 200.8, or 201.0 |
| Width (inches) | 75.0, 78.3 |
| Height (inches) | 58.5, 57.8, or 57.6 |
| Headroom (f,r…inches) | 38.6, 36.6 |
| Legroom (f,r…inches) | 41.8, 40.1 |
| Shoulder room (f,r…inches) | 59.5, 57.9 |
| Hip room (f,r…inches) | 56.2, 56.1 |
| Storage (cubic feet) | 16.5 |
| Gross vehicle weight (pounds) | NR |
| Towing (pounds) | 1,000 |
| Payload (pounds) | NR |
| Fuel | Regular (V6), Midgrade (5.7), Premium (others) |
| Fuel Tank (gallons) | 18.5 |
| EPA Fuel MPG (city/highway/combined) | 19/30/23 (V6); 13/22/16 (6.2) |
| Manufacturing Plant | Brampton, Ontario, Canada |
---
Data compiled by Tom Keegan. Specifications supplied by the manufacturer.
---
See Also – The High Potency Dodge Charger SRT Hellcat
Photo copyright Fiat Chrysler Automobiles.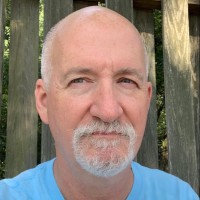 Latest posts by Matthew Keegan
(see all)