The Scat Pack brings in a larger V8 engine to the R/T trim.
---
Two weeks ago we drove the Dodge Charger SRT Hellcat and were enthralled by its performance. That model lives up to its hype as the most powerful mass-production sedan in the world.
But the Hellcat is a niche model, affordable by few and prized by a narrow group of enthusiasts. Sure, its admirers are legion, but when it comes to investing in a sedan that starts at $70,000, the talkers are many but the takers are few.
Fortunately, Dodge has other Charger models to consider beginning with a standard V6 engine and two additional V8 choices. The most popular of the V8s displaces 5.7 liters and is the standard upgrade from the 3.6-liter V6. But it is the 6.4-liter V8 that doesn't always get the attention it deserves. Fortunately, it is the subject of this review.
Like the supercharged V8, which is exclusive to the Hellcat, the 6.4-liter engine is exclusive to the Scat Pack and Scat Pack Widebody. There is a lot to consider when shopping for a Charger. If a "scat pack" is your thing, here are 12 things we love.
2020 Dodge Charger R/T Scat Pack Review
1. Attainable Performance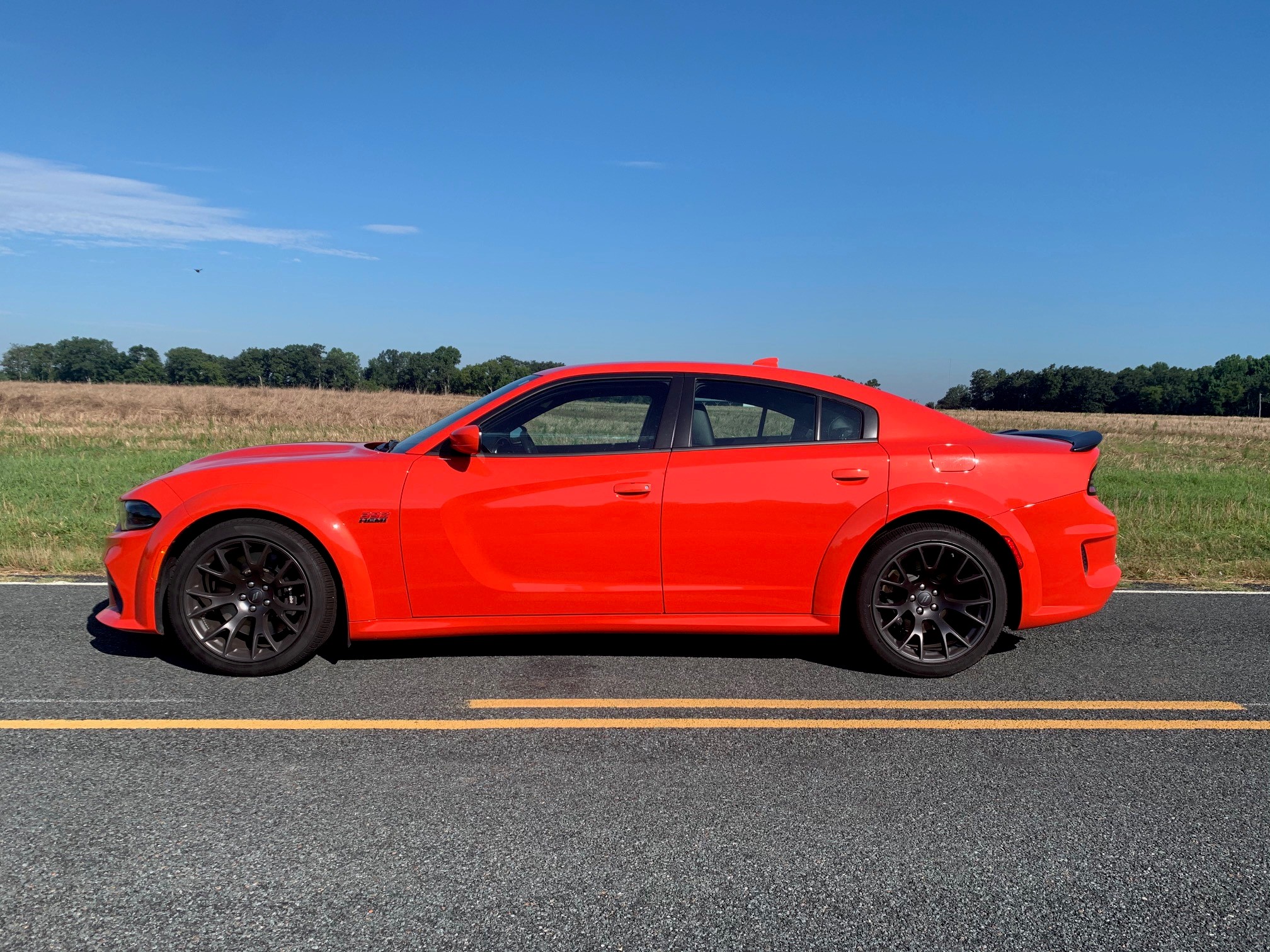 Sure, the Hellcat is the performance leader of the pack by far. The standard Hellcat delivers 707 horsepower and when the Hellcat Redeye rolls out in 2021, it'll supply 797 horsepower. But the 485 horsepower and 475 pound-feet of torque for the Scat Pack's engine is still quite good.
Like the three other engines, this one also sends power to the rear wheels via an 8-speed automatic transmission. The big difference is in attainability: you'll pay at least $70,000 to get a Hellcat, but the cost of an R/T Scat Pack is tens of thousands of dollars less.
In other words, Hellcat performance is reserved for a privileged few, while most of us have to "settle" for a Scat Pack in its multiple variations.
2. The Price is Right
Opting for V8 power is expensive, right? Well, if choosing a Charger R/T with a 5.7-liter V8 costing $36,495 (plus a $1,495) sounds expensive to you, then you may not understand the market.
Indeed, the mainstream full-size sedan market is comprised entirely of four- and six-cylinder models, with only Dodge (and Chrysler) offering V8 engines. Those competing models, including the Toyota Avalon and Chevrolet Impala, can easily cost $40,000 when outfitted with engines that rival the base Charger's engine. But the R/T Scat Pack doesn't offer the 5.7-liter V8.
Instead, you'll find a naturally aspirated 6.4-liter V8, one of the largest of its kind available today. This model starts at $40,495, plus destination. That doesn't take into consideration discounting that typically takes thousands off the sticker price. In effect, you get a well-equipped and potent big sedan at a very reasonable price.
3. Check Out the Bee
The Hellcat has its underworld wild-cat emblem, but the Scat Pack has its dedicated special insignia: an angry bee.
The bee appears on the instrument panel with wheels churning upon ignition, then disappears. It's also located on the grille, the sides, rear deck, and finally, it's embossed on the seats.
4. SRT Drive Modes
Like the Hellcat, the Scat Pack has SRT drive modes at the ready. Unlike the Hellcat, you don't have two keys to control performance. That's okay as the entire 485 horsepower available is ready for play.
The drive modes are Track, Sport, Custom or Auto, and are displayed right on the screen. The suspension, steering, and traction are managed with the transmission stick or paddle shifters, which allow the driver to extend shift points, depending on the mode.
5. Black or Red Brake Calipers
The Scat Pack comes with black-painted black calipers, then offers an upgrade to red. Either way, they're both sharp-looking additions to the 20-inch Brass Monkey aluminum wheels.
6. Big, Broad Front Seats
We've driven our share of performance vehicles across the years and have found the front seats wanting in some models. As in too hard, too tight, and too bolstered. We're not a fan of Recaros for these reasons, although there are similar seats that aren't as tight or bolstered.
The Charger is a delight to drive from a comfort perspective as the front seats are large, wide, and comfortable. Yes, they're bolstered, but not to the point where a large person would have difficulty finding it satisfying. We felt secure in place while driving the Charger and not once did we exit the vehicle with stiffness, including lower-back pain.
The rear seat isn't as comfortable, but it does an admirable job of holding two adults or three in a pinch. But you will need to duck your head to get in. Once seated, the amount of legroom you'll enjoy is wholly dependent on how much space the front passengers require. For tall passengers, the sloping roofline is a chore for anyone above 6-foot-2-inches.
7. Old-School Trunk Size
The Charger's trunk isn't the largest in its class, but it is wide and long, measuring 16.5 cubic feet. The good thing is that the space is entirely usable as the spare tire sits beneath the floor and the wheel wells don't intrude. You may not fit a week's worth of luggage for the family inside, but you'll come quite close to doing so.
When properly outfitted, the Charger can pull 1,000 pounds. If you need towing capacity, we recommend the Durango and its 7,400-pound towing limit instead.
8. We Have Launch Control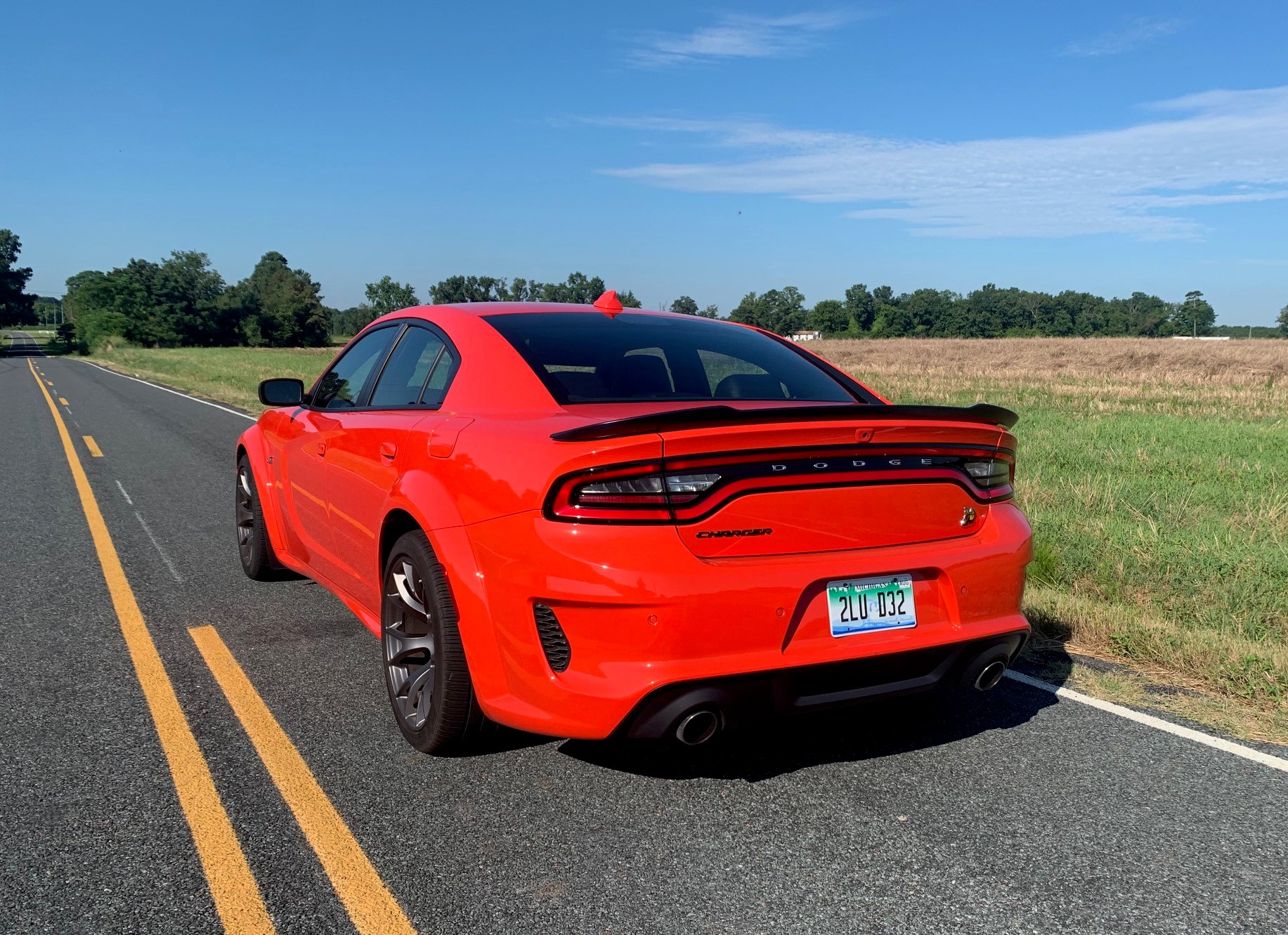 Just how much fun is there in driving the R/T Scat Pack? Well, with everyday control (meaning, without using tech wizardry), it is wonderful – we'll examine that later. But the tech wizardry, namely launch control, is something of interest to enthusiasts as it enables drivers to achieve its stellar 0-60 mph time of about 4.5 seconds.
Like the Hellcat, you'll turn to the center display to access launch control. Here, you'll find Dodge's "Performance Pages," which include several features under the launch control page such as drive-mode setup, launch RPM set up, and launch control activation. With the middle of the three, you can choose RPM output before launching.
Once you activate launch control, a command within the instrument panel guides you, instructing you to press the brake and quickly apply full throttle. As soon as the panel signals "ready", release the brake and you're on your way. When done, the panel will reveal your reaction time as well as your most recent and best 0-60 mph times.
Launch control is a fun feature and the feedback supplied by Dodge to help drivers improve them is what makes these Chargers especially thrilling to drive.
9. Spectacular Performance
You don't have to have launch control activated to enjoy this sedan's robust performance. In fact, you won't use launch control at all except for those special occasions when you have something to prove.
Fire up the engine and the big Hemi rumbles and snorts. It reminds me of the big V8s of the 1960s and 1970s or at least the ones pre-emissions control. Today's engines meet the strict environmental guidelines and do so without hindering performance.
We like that the R/T Scat Pack hustles wherever it goes and sprints the moment you floor the pedal. We would have loved a manual gearbox option, but one isn't available. That said, controlling the paddle shifters adds to the excitement, although we still prefer to have the 8-speed automatic transmission to find its own gears – it's just that much faster and cleaner.
The Charger is a big vehicle and you feel it. Even with the advanced suspension system in place, the rear end loves to move back and forth under full throttle. Under normal driving, the Charger handles twisty roads with ease, but we still should slow down to enter corners and mind our business when exiting. After all, the girth and weight of this sedan are points not to ignore when driving it.
Optional all-wheel drive would help, but it's available only with the V6. As for the exhaust music, we think it sounds better than the Hellcat. Just saying.
10. The Bundled Daytona Package
While we think the Technology Group is a worthwhile add-on, the Daytona Edition ($3,995) package brings in numerous appearance, performance, and tech upgrades.
On the appearance front, Daytona decaling on the hood, roof, trunk, and grille distinguish this model. The package includes special 20-inch forged/painted aluminum wheels, imitation carbon interior accents, a premium-stitched dashboard panel, and front overhead interior lighting.
When it comes to performance, all-season performance tires and a cold-air intake system are included. On the tech/comfort front, Dodge adds power-folding and heated side mirrors, a power tilt-and-telescopic steering column, power front seats, and heated second-row seats.
11. An Excellent Infotainment System
We've long raved about Fiat Chrysler's Uconnect infotainment interface. Yes, there are various versions out there and they don't all do the same thing.
The main features, however, are largely the same and include a tablet-like interface for managing music, climate control, and vehicle functions. This system works with Bluetooth and has Android Auto and Apple CarPlay smartphone compatibility.
Other features include a six-speaker audio package, one or more USB ports, and an audio input jack. Optionally, customers can choose a 9-speaker Alpine audio system (bundled with the Alpine Group package) or a standalone 19-speaker Harman Kardon system for $1,795.
12. Available Advanced Safety Features
We think choosing any model with advanced safety features is always helpful, even if you don't regularly use them. That said, when activated, you gain a measure of safety that can reduce accidents and likely lower your car insurance bill.
The Charger's available Technology Group ($1,895) package is a worthwhile spend-up option. This package bundles adaptive cruise control with stop, advanced brake assist, full-speed forward collision warning, and lane-departure warning with automatic high-beam headlamp control and rain-sensitive windshield wipers.
Charger Considerations
With the Hellcat and R/T Scat Pack behind us, that leaves the R/T and one of the two models powered by a V6 engine to consider.
We think the V6 has a place in this potent line if not simply for the all-wheel-drive option. We understand the cost and fuel expense of a V8 engine can be a downer, so the V6 is a good place to start. But if you have performance in mind, launching your search with the R/T and the 5.7-liter V8 is where you'll want to concentrate your energies.
Fortunately, Dodge supplies multiple trim and package upgrades, which allows Charger shoppers to buy the model they want and customize it later.
2020 Dodge Charger Specifications
| Dodge | 2020 Charger |
| --- | --- |
| Segment | Full-Size Sedan |
| Price Range | $29,995 to $69,995 (plus $2,100 gas guzzler tax) |
| Destination Charge | $1,495 |
| Engine No. 1 | 3.6-liter, V6 |
| Horsepower | 292/300 @ 6,350 rpm |
| Torque (lb.-ft.) | 260/264 @ 4,800 rpm |
| Transmission | 8-speed automatic |
| Engine No. 2 | 5.7-liter, V8 |
| Horsepower | 370 @ 5,250 |
| Torque (lb.-ft.) | 295 @ 4,200 rpm |
| Transmission | 8-speed automatic |
| Engine No. 3 | 6.4-liter, V8 |
| Horsepower | 485 @ 6,100 rpm |
| Torque (lb.-ft.) | 475 @ 4,100 rpm |
| Transmission | 8-speed automatic |
| Engine No. 4 | 6.2-liter, supercharged V8 |
| Horsepower | 707 @ 6,000/6,100 rpm |
| Torque (lb.-ft.) | 650 @ 4,800 rpm |
| Transmission | 8-speed automatic |
| Seating | 5 |
| Curb Weight (pounds) | 3,964 to 4,586 |
| Wheelbase (inches) | 120.0 |
| Length (inches) | 198.4, 200.8, or 201.0 |
| Width (inches) | 75.0, 78.3 |
| Height (inches) | 58.5, 57.8, or 57.6 |
| Headroom (f,r…inches) | 38.6, 36.6 |
| Legroom (f,r…inches) | 41.8, 40.1 |
| Shoulder room (f,r…inches) | 59.5, 57.9 |
| Hip room (f,r…inches) | 56.2, 56.1 |
| Storage (cubic feet) | 16.5 |
| Gross vehicle weight (pounds) | NR |
| Towing (pounds) | NR |
| Payload (pounds) | NR |
| Fuel | Regular (V6), Midgrade (5.7) Premium (others) |
| Fuel Tank (gallons) | 18.5 |
| EPA Fuel MPG (city/highway/combined) | 19/30/23 (V6); 13/22/16 (6.2) |
| Manufacturing Plant | Brampton, Ontario, Canada |
See Also – The 2018 Dodge Challenger SRT Demon by the Numbers
Photos copyright Auto Trends Magazine. All rights reserved.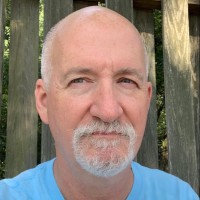 Latest posts by Matthew Keegan
(see all)