The Escape was Ford's first hybrid, introduced in 2005 and built through 2012. When the third-generation Ford Escape rolled out in 2013, no hybrid option was offered.
But beginning with the release of the 2020 Escape this fall, two hybrid variants will join a pair of gas models to comprise this fourth-generation vehicle's model line.
2020 Ford Escape Overview
Nearly everything about the 2020 Escape is new in keeping with the generational change we've been anticipating. We'll have more details about the Escape later in the model year, perhaps as soon as we're able to drive one. Meanwhile, let's take a look at the four powertrain arrangements offered for 2020:
1. 1.5-Liter, Turbo Three-Cylinder Engine
Ford has utilized three-cylinder engines before, including a tiny 1.0-liter engine currently powering the EcoSport. Fiesta and Focus models have also seen this engine. The base Escape engine bangs out an impressive 180 horsepower and 177 pound-feet of torque.
These numbers are higher than what some competing models offer. For example, the Nissan Rogue has a 2.5-liter four-cylinder engine with 170 horsepower and 174 pound-feet of torque. Ford unites this engine with an 8-speed automatic transmission.
2. 2.0-Liter, Turbo Four-Cylinder Engine
Unlike some competitors, Ford has long offered more than one engine choice with the Escape. For customers wanting more power, a turbocharged 2.0-liter four-cylinder engine will do.
This one cranks out 250 horsepower and 275 pound-feet of torque or equivalent to what a V6 engine supplies. Ford also utilizes an 8-speed automatic transmission here.
3. Hybrid No. 1
Seven years is a long time between hybrid models, but Ford wasn't absent from the segment. Instead of putting a hybrid on the Escape, the automaker rolled out its C-MAX line of hybrid and plug-in hybrid models. Both are now gone.
The new hybrid features Ford's 2.5-liter four-cylinder engine running on the efficient Atkinson cycle. Ford's planetary torque-split hybrid system utilizes a pair of electric motors. Net power is a respectable 198 horsepower with that power sent to the wheels employing a continuously variable transmission.
You'll have a choice of front- or all-wheel drive here too, just like the gas models.
4. Hybrid No. 2
A plug-in variant hybrid joins the traditional hybrid and utilizes the same powertrain, but a larger battery: 14.4 kWh. This means Ford expects the PHEV to supply 30 miles of electric-only power.
Charge times are 10 to 11 hours with a standard household outlet or as fast as 3.5 hours with a 240-volt Level 2 system. Unlike the standard hybrid, this one is front-wheel-drive only.
Fuel Economy Facts
We don't have the Escape's full fuel-economy numbers yet, although the base model with front-wheel drive makes an EPA-estimated 27 mpg in the city, 33 mpg on the highway for a combined 30 mpg.
We expect the four-cylinder with the all-wheel drive to garner about 25 mpg, while the hybrid should approach 40 mpg, which would put it in Toyota RAV4 Hybrid territory.
Some of the fuel savings may be credited to weight reduction as the 2020 Escape is about 200 pounds lighter than the previous model. Ford says "this is due in part to extensive use of high-strength, lightweight steel throughout the skeleton."
Driving Impressions
Ford lent us a 2020 Escape Hybrid this fall, which enabled us to gauge its performance. We're happy Ford offers a hybrid with its popular compact SUV and are also pleased a plug-in variant is now in the mix.
The hybrid puts down 198 total system horsepower, which tops the 180 horsepower of the base engine. Its geared toward efficiency, but under full throttle, we were impressed with both its step-off acceleration and passing power. The steering is light to the touch and the Escape handles reasonably well. Our all-wheel-drive model benefits from some of the power shifting from the front to the rear wheels, which aids in road management. The ride is comfortable and smooth.
But the Escape Hybrid is best operated as the vehicle Ford designed: a highly efficient crossover. To that end, Ford offers the usual prompts in the instrument panel to help drivers gauge and adjust their driving behavior, including accelerating and braking. By keeping an eye on the commands and reviewing the related reports, you should have no difficulty achieving at least 35 mpg, perhaps reaching the 40 mpg EPA rating.
Speaking of braking, the system doesn't have the usual "squishiness" of hybrid systems. It's through regenerative braking where some of the electric power is captured, but fortunately, the brakes get the job done without drama.
We can't comment on the rest of the Escape line, other than to say we think it'll more than hold its own in a highly competitive segment. Not just because of the multiple powertrain choices, but for its decent sightlines, driving ease, and overall efficiency.
2020 Ford Escape Specifications
| Ford | 2020 Escape |
| --- | --- |
| Segment | Compact SUV |
| Price Range | $24,885 to $33,400 |
| Destination Charge | $1,195 |
| Engine No. 1 | 1.5-liter, turbo I3 |
| Horsepower | 180 @ xxxx rpm |
| Torque (lb.-ft.) | 177 @ xxxx rpm |
| Transmission | 8-speed automatic |
| Engine No. 2 | 2.0-liter, turbo I4 |
| Horsepower | 250 @ xxxx rpm |
| Torque (lb.-ft.) | 275 @ xxxx rpm |
| Transmission | 8-speed automatic |
| Engine No. 3 | 2.5-liter, I4 (Hybrid) |
| Horsepower | 198/209 @ xxxx rpm |
| Torque (lb.-ft.) | xxx @ xxxx rpm |
| Transmission | CVT |
| Seating | 5 |
| Curb Weight (pounds) | 3,298 to 3,884 |
| Wheelbase (inches) | 106.7 |
| Length (inches) | 180.5 |
| Width (inches) | 74.1 |
| Height (inches) | 68.6 |
| Headroom (f,r…inches) | 40.0, 39.3 |
| Legroom (f,r…inches) | 42.4, 40.7 |
| Shoulder room (f,r…inches) | 57.6, 56.0 |
| Hip room (f,r…inches) | 55.2, 53.3 |
| Storage (cubic feet) | 37.5, 65.4 |
| Gross vehicle weight (pounds) | NR |
| Towing (pounds) | 3,500 |
| Payload (pounds) | NR |
| Fuel | Regular |
| Fuel Tank (gallons) | 11.0 to 15.8 |
| EPA Fuel MPG (city/highway/combined) | 27/33/30 (I3/FWD); 23/31/26 (I4/FWD); 44/37/41 (H/FWD) |
| Manufacturing Plant | Louisville, Kentucky; Powertrains from U.K., Spain, or Mexico |
---
Data compiled by Tom Keegan. Specifications supplied by the manufacturer. Photos copyright Ford Motor Company.
See Also – Updated SUV: 2017 Ford Escape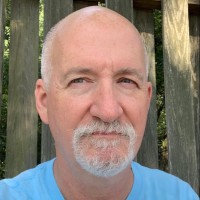 Latest posts by Matthew Keegan
(see all)