The parade of cars is shrinking, but small cars remain in demand. Low prices. Smart styling. Fun driving. These are among the chief attributes you'll find, at least in some models.
Once again, Hyundai proves its mettle by offering a full line of small cars, including sedans, coupes, and hatchbacks. Gas and electrified vehicles are available, giving consumers ample choices.
The Hyundai Elantra GT, a four-door hatchback, is named among them. This one recently made its way to us for a week of behind-the-wheel evaluation.
2020 Hyundai Elantra GT Review
Hyundai offers the 2020 Elantra GT in GT ($20,650) and N Line ($23,500) trims. Add $930 for the destination charge. The Elantra GT is a front-wheel-drive hatchback with room for five.
This model is the hatchback complement to the Elantra sedan. We'll concentrate on the hatchback alone for this review.
Exterior
Small hatchbacks waste nothing. They feature pulled in corners, small hoods, and the briefest tails. Thus, the 2020 Hyundai Elantra GT finds itself in perfect company.
The Elantra GT has a gaping grille, large headlamps, and front skirting. A high beltline, short roofline, and body sculpting just above the rocker panels give this hatchback an added measure of sportiness. From the rear, the hatch features large wraparound lights, reflectors, and dual exhaust tips.
The list of standard features includes LED daytime running lights, automatic headlights, heated side mirrors, and 17-inch alloy wheels.
Choose the N Line and this trim includes front fascia embellishments, LED headlights and tail lights, and 18-inch alloy wheels shod within Michelin Pilot Sport 4 Summer tires. A panoramic sunroof is optional in both trims.
Interior
On paper, the Elantra GT seats five. But we think this car's appeal is for the young driver who more than likely will tune it and drive it with perhaps one other person. We liked the sporty bucket seats as they're comfortable and sufficiently bolstered.
The GT's standard 24.9 cubic feet of storage space expands to 55.1 cubic feet with the rear seat folded. That's a lot of storage space and we think enthusiasts will use it for stuffing their gear. Otherwise, the cabin supplies excellent room up front for two and passable space for two in the rear (or three in a pinch).
There are some differences between the hatchback and sedan worth noting. In the sedan, the touch-screen display is integrated into the console display, while in the hatchback it is bolted on top of the dash.
Both models offer a combination of soft-touch materials, hard plastics, and accent trim. The contrast stitching on the sport models looks great.
Among the standard features are full power accessories, a tilt-and-telescopic steering column, air conditioning, cloth seats, and a 60/40 split fold-down rear seat. Choose the N Line and the features include leather seats, and heated front seats. The options list includes ventilated front seats and a power driver's seat with lumbar support.
Safety
Blind-spot monitoring with rear cross-traffic collision warning and lane change assist are optional with the base model, but standard with the N Line.
The N Line offers forward collision avoidance with pedestrian detection, lane-keep assist, adaptive cruise control, high-beam assist, and driver attention warning. It's part of a wider Tech Package ($3,850) that brings in a host of technology upgrades.
Technology
Hyundai equips the Elantra GT with a standard 8-inch touch-screen display, HD Radio, satellite radio, and Android Auto and Apple CarPlay smartphone compatibility. Bluetooth, an auxiliary port, and USB connectivity are also standard.
The previously mentioned Tech Package upgrade brings in a navigation system, a 7-speaker premium Infinity audio system, BlueLink apps, and a wireless charging pad. We're a big fan of the latter as it makes charging a breeze. That said, you'll still need a cord if you want to access your playlist.
Performance
The number of small hatchbacks has dwindled in recent years and that's a shame. These models are typically sporty, tossable, and simply fun to drive. They're also affordable.
Fortunately, Hyundai has stayed the course and offers two engine choices with the Elantra GT. The first choice is a 2.0-liter four-cylinder engine with 161 horsepower and 150 pound-feet of torque found in the standard model. This one works with a six-speed automatic transmission only.
Yes, it's disappointing a manual gearbox isn't offered with the base model. That said, you'll find one if you upgrade to the N Line.
The second choice is a turbocharged 1.6-liter four-cylinder engine powering the N Line. This one makes 201 horsepower and 195 pound-feet of torque. It comes with a standard 6-speed manual gearbox or an available 7-speed dual-clutch transmission.
Our test model for the week was N Line with the manual gearbox. I was thrilled when it arrived and stayed happy throughout my time with it.
The engine-transmission combination is a solid one, offering enough potency to please a significant number of enthusiasts. Yes, there will be detractors, especially amongst those who look at the Veloster N and wonder why 275 horsepower isn't available to them. If optimum performance is your thing, then move away from the Elantra GT N Line and consider the Veloster N. It's that simple.
As for the model at hand, we were pleased by how easy it moves forward with quick shifts and clean clutch uptake at all times. The turbo spools on time or at least as fast as you need it to as you shift through the gears. We've driven other low-cost models with sloppy gearboxes. The N Line wasn't one of those.
The N Line moves up to highway speeds quickly. We estimate a 0-60 mph time of about 7 seconds – that won't win you many races, but it's a decent number.
Where the Elantra GT N Line excels is on your favorite twisty roads. This hot hatch does an admirable job of holding the line as you navigate every twist and turn. Grippy tires, a compliant suspension system, and balanced weight are among its driving hallmarks.
We found the steering light, but engaging with handling sufficiently weighted to supply a real connection to the road.
We've spun out of corners with some other models, but the N Line stayed poised throughout. You'll still want to ease up on the gas pedal while performing your antics – the multi-link rear suspension can only do so much when pushed to its limits.
In all, if it came down to it, we'd spring for our test model. We know the take rate for manual gearboxes is very low, but if you place a premium on fun driving, it's a combination worth considering.
Competitive Set
Hot hatches are still available, although the Ford Focus and Chevrolet Cruze are no longer around. Also, Dodge doesn't have an answer to the Elantra GT.
Other models to consider include the Volkswagen GTI, Kia Forte, Mazda3, the Toyota Corolla hatchback, and the Subaru Impreza. Various Hyundai Civic models are also on the list.
Our Recommendation
Hyundai brings value and a decent measure of performance to the segment with the Elantra GT. That said, only the N Line will satisfy anyone with tuner aspirations, with the more devoted of them looking at the Veloster N instead.
We think the six-speed manual trumps the 7-speed dual-clutch automatic for driving fun, although the latter includes a sport mode for extending shift points and adding handling weight. At least you have performance choices in a small, but still important segment.
2020 Hyundai Elantra GT Specifications
| Hyundai | 2020 Elantra GT |
| --- | --- |
| Segment | Compact Hatchback |
| Price Range | $20,650, $23,500, $24,600 |
| Destination Charge | $930 |
| Engine No. 2 | 1.6-liter, turbo I4 |
| Horsepower | 161 @ 6,200 |
| Torque (lb.-ft.) | 150 @ 4,700 |
| Transmission | 6-speed automatic |
| Engine No. 2 | 1.6-liter, turbo I4 |
| Horsepower | 201 @ 6,000 |
| Torque (lb.-ft.) | 195 @ 1,500~4,500 |
| Transmission | 6-speed manual; 7-speed DCT |
| Seating | 5 |
| Curb Weight (pounds) | 2,943 to 3,155 |
| Wheelbase (inches) | 104.3 |
| Length (inches) | 170.9 |
| Width (inches) | 70.7 |
| Height (inches) | 57.7 |
| Headroom (f,r…inches) | 39.1; 38.5 |
| Legroom (f,r…inches) | 42.2; 34.8 |
| Shoulder room (f,r…inches) | 56.2; 55.4 |
| Hip room (f,r…inches) | TBD |
| Storage (cubic feet) | 24.9; 55.1 |
| Gross vehicle weight (pounds) | NR |
| Towing (pounds) | NR |
| Payload (pounds) | NR |
| Fuel | Regular |
| Fuel Tank (gallons) | 14.0 |
| EPA Fuel MPG (city/highway/combined) | 25/32/28 |
| Manufacturing Plant | Montgomery, Alabama |
Data compiled by Tom Keegan. Specifications supplied by the manufacturer. Photos copyright Auto Trends Magazine. All rights reserved.
---
See Also – Compact Delight: 2018 Hyundai Elantra GT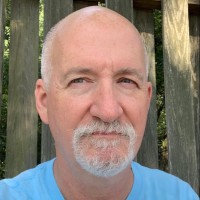 Latest posts by Matthew Keegan
(see all)