The Hyundai Sonata is a midsize, front-wheel-drive sedan with room for five. For 2020, the Sonata is all-new, launching the sedan's seventh generation. It is one of the longest continually made Hyundai model names and among the brand's most popular vehicles, despite the growth of utility vehicle demand.
We think the 2020 Sonata raises the bar in a yet competitive segment, bringing with it a cutting-edge style, advanced safety features, new technologies, and tremendous value.
2020 Hyundai Sonata Review
For 2020, Hyundai offers the Sonata in SE ($23,600), SEL ($25,700), SEL Plus ($27,650), and Limited ($33,500) trims. Add $995 for the destination fee. You'll find various packages available on some trims.
The Sonata is Hyundai's largest car line and is joined by the compact Elantra and subcompact Accent. The Veloster and electrified Ioniq are two additional car lines of note. This spring, Hyundai rolls out the Sonata Hybrid. Pricing details, however, are pending.
Exterior
You'll have to forgive us if we think that the new Sonata's silhouette reminds us of the Kia Stinger. It does, but the Stinger is a liftback (hatchback) whereas the Sonata is a sedan.
It's just that the Hyundai has a coupe-like appearance, something that isn't easily pulled off with a sedan. The Volkswagen Arteon and its CC predecessor managed to do so successfully. The Sonata follows in that tradition and also succeeds.
The Sonata's front fascia features a gaping grille with beautiful LED accent lights. What's unusual about the lights is that they move partway up the hood for a uniquely elegant look. It's a stunning display, something you'd expect with a far more expensive sedan.
Other standout features for the Sonata's exterior is its lithe profile, high beltline that suddenly pulls up to meet the falling roofline, beautiful wheels, and stunning rear LED lights on the Limited.
All models come with automatic headlamps, LED lighting, and alloy wheels. Beginning with the SEL trim, Hyundai upgrades to 17-inch wheels and adds power and heated side mirrors, a power trunk, and dual-tip exhaust outlets.
Interior
There is ample room inside the Sonata with five able to sit in comfort. The front seats are comfortable, plush, and supportive. The rear 60/40 split fold-down bench seat with a center pass-through to the 16.0 cubic foot trunk is also comfortable. It's ideal for two with the center armrest dropped, but three can fit.
The Sonata's cabin has an upscale vibe, with ample soft-touch materials throughout. The base models have cloth seats, with imitation leather and real leather available. You won't find wood trim, but you'll take in carefully crafted surfaces with beautiful sculpting.
It's a "cut above" look, but something we expect with the segment. Indeed, the Camry, Accord, and Altima each offer gorgeous interiors in their own right.
Move away from the base model and this sedan supplies power front seats with driver lumbar support, heated and ventilated front seats, zoned climate control, LED lighting, and a heated steering wheel. One thing we were surprised not to find with this Sonata was rear outboard heated seats.
Another surprise was the rear-seat headroom. With a sloping roofline, headroom can become an issue. Fortunately, Hyundai placed the seat just forward enough to keep heads from touching the rear glass or the headliner. My six-foot frame had at least two inches to spare while I sat in the back seat – very impressive!
Tech
The Sonata comes with a bevy of tech features, but the key one of note is included on the Limited trim only: smart park. You may have seen a Hyundai Sonata commercial during this year's Super Bowl where three famous actors plus baseball legend David Ortiz gawked at the self-parking feature of the all-new model.
Well, the system works as planned, although it does take some getting used to. First, you need to have the right key fob for the job, something supplied exclusively with the Limited. The fob reveals a pair of "forward" and "backward" switches, which control the vehicle's movement without the driver behind the wheel.
Second, as long as you're standing within 10 feet of the Sonata, smart park works, otherwise, it shuts down if you're out of range.
No, the system doesn't parallel park, but it does move the sedan into tight spaces you might not otherwise try. The commercial shows a tight parking space, but I know of a few garages where smart park could prove very handy. You know what I mean: garages where personal stuff lines the interior with very little room for a car to squeeze inside.
With smart park, you can safely enter and exit the garage without worrying about running over stuff or hitting a wall – 13 sensors detect the surroundings, keeping the car centered and safely away from anything that it might hit.
Under smart park, it moves at a crawl…nothing more.
Of course, you can make the Sonata do things for short distances that no other car can do. One feature is "walk the dog" where you can activate the smart park and walk alongside it for a brief instance, just as you would do with your canine.
No, you can't go around the block with the Sonata at your side because the system soon shuts down when it doesn't detect other vehicles or obstacles nearby. But you can move the sedan forward long enough to get the attention of your neighbors who might agree with Rachel Dortch that the Sonata is, indeed, a "ghost car."
As for the rest of the Sonata's tech offerings, you'll find a standard 8-inch touch-screen display, Bluetooth, a six-speaker audio system with HD Radio, USB input, and Apple CarPlay and Android Auto smartphone compatibility.
Optional features and services include satellite radio, Blue Link connected services, a 12-speaker Bose audio system, wireless charging, and a Wi-Fi hotspot.
Our Limited edition had every possible feature included. We enjoyed charging our phones wirelessly and the Bose audio system was wonderful. The Limited also has a 12.3-inch digital dashboard, which delivers clear and crisp readouts.
Safety
The Hyundai Sonata routinely achieves superior crash test ratings and for 2020 it is a Top Safety Pick winner from the IIHS when it comes with an advanced headlight system.
Hyundai equips every model with forward-collision warning with cyclist detection, lane-keeping assist, lane following assist, driver attention warning, and adaptive cruise control with full stop and go. Beginning with the SEL trim, this sedan gains blind-spot collision avoidance and rear cross-traffic collision avoidance. The Limited also has a rearview monitor and parking collision avoidance assist.
One feature that's available on the SEL Plus and comes standard with the Limited is Highway Drive Assist. HDA is Hyundai's semi-autonomous driving feature which can when activated, essentially drive the car.
No, you're not supposed to take your hands off the steering wheel (if you do, you'll receive prompts to keep your hands planted before the system shuts off), but it supplies inputs that effectively steers the car.
It doesn't work on roads with unclear or missing markings. In effect, the system "looks" for the center and side lines to guide the vehicle. When activated, HDA displays a green steering wheel on the panel, but watch out: if it turns white, then the system isn't doing its job. In any case, we found the HDA system very effective and perhaps better than a similar Volvo system tested as recently as 2019.
Performance
You'll find two engine choices with the 2020 Sonata. Both work with an 8-speed automatic transmission.
The first engine is a 2.5-liter inline-four with 191 horsepower and 181 pound-feet of torque. You'll find this engine on the SE and SE trims. The second engine is a 1.6-liter turbocharged inline-four with 180 horsepower and 195 pound-feet of torque. That's nearly identical power, although the turbo supplies more kick when it is needed.
Our test Limited model, like the SEL Plus, comes with the turbo engine. It offers ample step-off acceleration and passing power. The turbo spools quickly, with very little lag of note. It is suitable for this car, although we couldn't help wondering if a larger motor might be better suited for this car, say 2.0-liters.
Anyway, the steering is light, handling is spot on, and the ride is comfortable. The cabin, however, isn't as quiet as we would prefer, with road noise seeping in, especially through the rear passenger windows.
Fuel economy is one of this model's strengths, with both engines topping 30 mpg combined city/highway. However, we struggled to break 25 mpg for the week, but we think we know one of the faults: testing the vehicle's smart park feature multiple times meant for extensive idling.
Competitive Set
Although several manufacturers have exited the segment or are planning to do so, the Hyundai Sonata can count on more than a half-dozen competitors, including the similar Kia Optima.
Other models in the segment include the Toyota Camry, Volkswagen Passat, Chevrolet Malibu, Honda Accord, Mazda6, Nissan Altima, Ford Fusion, and the Subaru Legacy. The Legacy is the only model with standard all-wheel drive. It's optional in the Nissan and Toyota.
Our Recommendation
It's not common for us to recommend a top-trim model, but that's exactly what we have in mind with the 2020 Sonata. The Limited trim has every feature available and with a top price under $35,000, it comes in thousands of dollars below a fully optioned Camry.
You'll want to consider the Limited if you have long-term ownership plans in mind and if having advanced safety and tech features is important to you.
2020 Hyundai Sonata Specifications
| Hyundai | 2020 Sonata |
| --- | --- |
| Segment | Midsize Sedan |
| Price Range | $23,600 to $33,500 |
| Destination Charge | $995 |
| Engine No. 1 | 2.5-liter, I4 |
| Horsepower | 191 @ 6,100 rpm |
| Torque (lb.-ft.) | 181 @ 4,000 rpm |
| Transmission | 8-speed automatic |
| Engine No.2 | 1.6-liter, turbo I4 |
| Horsepower | 180 @ 5,500 rpm |
| Torque (lb.-ft.) | 195 lb.­ft. @ 1,500-4,500 rpm |
| Transmission | 8-Speed Automatic |
| Seating | 5 |
| Curb Weight (pounds) | 3,120 to 3,336 |
| Wheelbase (inches) | 111.8 |
| Length (inches) | 192.9 |
| Width (inches) | 73.2 |
| Height (inches) | 56.9 |
| Headroom (f,r…inches) | 40.0, 38.4 |
| Legroom (f,r…inches) | 46.1, 34.8 |
| Shoulder room (f,r…inches) | 57.9, 56.1 |
| Hip room (f,r…inches) | 54.6, 54.4 |
| Storage (cubic feet) | 16.0 |
| Gross vehicle weight (pounds) | 4,354 |
| Towing (pounds) | NR |
| Payload (pounds) | NR |
| Fuel | Regular |
| Fuel Tank (gallons) | 15.9 |
| EPA Fuel MPG (city/highway/combined) | 28/38/32 (2.5); 27/36/31 (1.6T) |
| Manufacturing Plant | Montgomery, Alabama |
Data compiled by Tom Keegan. Specifications supplied by the manufacturer.
---
See Also – The Head-Turning, Attention-Getting Hyundai Palisade
Photos copyright Auto Trends Magazine. All rights reserved.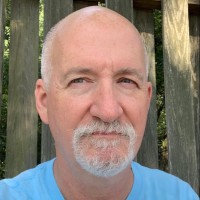 Latest posts by Matthew Keegan
(see all)