Lexus and performance are nothing new. We've seen a host of hot models down through the years, capped by the V10-powered LFA, a $400,000 supercar built in 2011 and 2012.
Since the LFA's brief run, Lexus has released a pair of sports cars – the RC in 2015 followed by the LC in 2018. The two share a common engine, but are built on separate platforms. The RC also offers a turbocharged four-cylinder and naturally aspirated V6 engines, the latter with available all-wheel drive.
2020 Lexus RC F Review
Our most recent test model was the top-level RC F, itself powered by a naturally aspirated V8 engine. The RC F is officially a trim unto itself, but there is also a Track Edition variant. You'll pay $64,900 for the first choice and $96,800 for the second one.
The latter features, "exclusive high-strength and lightweight carbon fiber components like a fixed rear wing and hood." Lexus says it has a "best-in-class power-to-weight ratio." It is also slightly faster than the standard RC F, with a 0-60 mph time of 3.96 seconds.
Exterior
If you're expecting a sharp-looking exterior from Lexus, the RC F does not disappoint. Its racecar lines are apparent with strong shoulders, a sharply falling roofline, high profile, and a short rear deck amplifying the same.
Lexus equips the RC F with Bi-LED headlamps and daytime running lights, the expected oversized spindle grille dressed in mesh, a front spoiler, rear wing, and a diffuser marked by cascading quad exhaust tips.
Among the standout features are the 19-inch BBS forged alloy wheels set within summer tires and the Brembo six-piston calipers up front (four in the rear).
The list of upgrades includes carbon-fiber exterior trim (front spoiler, roof, rocker-panel splitters, rear diffuser, and wing). Also available are a set of Brembo carbon-ceramic brakes with red brake calipers. Titanium mufflers are optional.
Interior
Like other sport coupes, the Lexus RC F comes with 2+2 seating. Just forget the rear seats – they're useful for extra storage space and nothing else. As for the front seats, they're bolstered and very comfortable. Not especially hard, but they certainly aren't plush – just right in my book.
Lexus dresses the cabin in imitation or real leather. The imitation leather looks quite good, but there is no substitute for the real thing. It's a sports car layout that blends simplicity with elegance. We like the instrumentation ripped from the LFA with its G-force display and lap timer.
The list of standard features includes keyless entry with push-button start, a full leather interior, dual-zone climate control, bolstered front seats, and 10-way power driver and 8-way power front passenger seats.
Besides the lack of rear-seat usability, the RC F doesn't offer many places to squirrel away small items. That's a deficiency especially noted these days with storage compartments of greater importance for our many electronic devices.
Safety and Technology
Lexus (and Toyota) supplies a strong bundle of driver-assist safety features. The RC F comes with a pre-collision system with pedestrian detection, lane departure alert with steering assist, high-speed dynamic cruise control, and automatic high beams. Parking assist is available separately.
On the tech front, Lexus gets it right…mostly. You still must deal with the scratchpad that controls the touchscreen. That's a showstopper for some people.
Lexus does supply a 10-speaker audio system with Wi-Fi, and a one-year 4GB connection. Also included is the 7-inch screen, Bluetooth, USB connectivity, and Amazon Alexa compatibility. You'll find Apple CarPlay integration, but not Android Auto. The latter is likely to show up next year.
The list of upgrades includes a 17-speaker Mark Levinson Surround Sound System and navigation with a 10.3-inch color display.
On the Road
Before we look at the model at hand, the standard RC deems a mention. The standard engine is a 2.0-liter turbocharged four-cylinder with 241 horsepower.
Optionally, Lexus offers a 3.5-liter V6, which is tuned to just 260 horsepower or 311 horsepower, depending on the sub trim (300 v. 350). We can't imagine choosing anything less than 311 horses for a car endowed with sports car looks.
The RC F takes this model much higher, as it delivers a potent 472 horsepower and 395 pound-feet of torque. Its better suited for a model weighing 3,902 pounds – about 250 pounds more than the 2020 Corvette — but it does affect its driving characteristics (more on that later). Power routes to the rear wheels utilizing an 8-speed automatic transmission.
Slip behind the wheel, and the RC F sits low, but offers decent sightlines. The transmission shifter sits in the console ahead of the front seats and may be operated in manual mode with the steering-wheel-mounted paddle shifters.
We're not a fan of the plastic paddle shifters – large titanium shifters would be the ideal (and mounted to the steering column is best, IMO).
The RC F quickly fires up and supplies a low-to-moderate hum. Of course, once you rev the engine the guttural exhaust note confirms what we suspected: this engine possesses the power to deliver.
Under hard acceleration, the RC F moves down the road without missing a beat. The transmission shifts quickly, helping this sports car to move from 0 to 60 mph in an estimated 4.2 seconds.
That's more than a second off the times for both the Corvette and GT-R, and just behind the F-Type. Oddly, the LC takes 4.4 seconds to complete the run-up to 60 mph.
Owners of Detroit muscle will appreciate this beefy V8. No, let me amend that: they'll laud it. It is simply a wonderful engine paired with an equally capable transmission. It begs for a manual gearbox but that's out of the question – the demand just doesn't justify supplying one. In any case, its strong acceleration pushes this engine to the redline where it bellows and sings.
The RC F's handling is very good, although not great. As mentioned, its weight is a factor that cannot be denied as it affects everything from acceleration to steering to cornering. That said, a TORSEN limited-slip rear differential and an adaptive variable transmission enhance control.
This sports car (or should we say sports coupe) grips the road with precision and handles the twisties with ease. When cornering, the RC F moves willingly forward, but there is a measure of body roll detected when pulling out.
Oddly, we felt the Toyota GR Supra 2.0T handled better and that's likely due to a few things, including its tighter footprint, smaller mass, and a generally more planted feel.
Competitive Set
The list of competing models includes a trio of German coupes: the Audi A5, BMW's 4 Series, and the Mercedes-Benz C-Class. You might also compare top versions of America's muscle cars, the Ford Mustang, Dodge Challenger, and the Chevrolet Camaro.
True, none of these three compare on the luxury front, but each offers a familiar sport coupe layout and powerful performance options that best anything from Lexus.
Our Recommendation
The Lexus RC F in its standard guise will appeal to the vast majority of shoppers. If you're considering the Track Edition, it's priced in the neighborhood of the Lexus LC. In that case, we'd recommend the LC for its sharper styling and better handling, although you lose the rear seat which is truly no loss at all.
2020 Lexus RC F Specifications
| Lexus 2020 RC F | |
| --- | --- |
| Segment | Luxury Sports Car |
| Price Range | $64,900, $96,800 |
| Destination Charge | $1,025 |
| Standard Engine | 5.0-liter, V8 |
| Horsepower | 472 hp @ 7,100 rpm |
| Torque (lb.-ft.) | 395 lb.-ft. @ 4,800 rpm |
| Transmission | 8-speed Automatic |
| Seating | 4 |
| Curb Weight (pounds) | 3,958 |
| Wheelbase (inches) | 107.5 |
| Length (inches) | 185.2. |
| Width (inches) | 72.6 |
| Height (inches) | 54.7 |
| Headroom (f,r…inches) | 36.4, 34.6 |
| Legroom (f,r…inches) | 45.4, 27.3 |
| Shoulder room (f,r…inches) | 50.7, 46.1 |
| Hip room (f,r…inches) | 53.9, 47.8 |
| Storage (cubic feet) | 10.1 |
| Gross vehicle weight (pounds) | NR |
| Towing (pounds) | NR |
| Payload (pounds) | NR |
| Fuel | premium |
| Fuel Tank (gallons) | 17.4 |
| EPA Fuel MPG (city/highway/combined) | 16/24/19 |
| Manufacturing Plant | Tahara, Japan |
Data compiled by Matt Keegan. Specifications supplied by the manufacturer.
---
See Also – At a Glance: 2021 Lexus IS
Photos copyright Auto Trends Magazine. All rights reserved.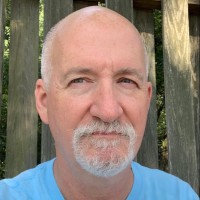 Latest posts by Matthew Keegan
(see all)