Utility vehicles are not the utilitarian conveyances they once were with nondescript front fascias, slab sides, and dreary interiors. These days, customers can find several models that incorporate car styling cues, while remaining faithful to their mission.
2020 Mazda CX-30 Review
The 2020 Mazda CX-30, which is an all-new model, is an excellent example of a vehicle that's handsome, practical, and worth exploring. Mazda offers the 2020 CX30 from $23,000, including a $1,100 destination charge.
Instead of offering trims, the CX-30 comes with packages: Select ($25,000), Preferred ($27,300), and Premium ($29,300); each package builds on the previous one. You'll find standard front-wheel drive and available all-wheel drive, the latter a $1,400 option.
See Also – 2023 CX-30 Review
Exterior
How does Mazda make its vehicles so beautiful? It starts with a leading-edge design philosophy, known as KODO or "soul of motion." What this represents is a fluidic canvas marked by flowing lines, sweeping curves, and tight corners.
In particular, the CX-30's front fascia features a gaping maw, slim headlamps, and a narrow lower intake. In other words, it has a sportscar persona upfront. From the rear, the little Mazda offers round taillamps within wing-like rear lights. Carefully placed curves supply the liftgate with distinction that's almost haunch-like at first glance.
Mazda outfits the CX-30 with standard LED headlights and daytime running lights, 16-inch aluminum-alloy wheels, and power-controlled side mirrors. With the Select Package, the upgrades include 18-inch wheels and keyless entry.
Choose the Preferred Package and Mazda adds a shark fin antenna and exterior embellishments, including a front grille highlighted by gloss finish. With the top-level Premium Package, Mazda includes enhanced LED lighting, adaptive front lights, roof rails, a power-sliding moonroof, and a rear power liftgate.
Interior
Automakers have gone to great strides to make the interiors of even basic models look more lavish than before. Still, with nearly every model you'll find an abundance of soft-touch materials, plastics, and brightwork trim. That's no surprise as small budgets require basic materials.
The Mazda CX-30 offers its share of soft materials and cloth-trimmed seats, but immediately pivots beginning with the first package. Specifically, that package adds imitation leather seats, a leather-wrapped steering wheel, and a rear-seat armrest with center console and two cup holders.
Opt for the Preferred Package and an eight-way power driver's seat with lumbar support, heated front seats, and an overhead console with sunglasses holder comes in. But it is with Premium Package where Mazda turns on the luxury spigot, which flows forth with perforated leather-trimmed seats and a leather-wrapped dashboard, the latter unheard of in this class.
The CX-30's cabin is comfortable and small. The best seats are upfront. Indeed, for some people, the only seats are upfront as the rear compartment is quite confining for adults.
A lack of meaningful legroom means the rear compartment is most suitable for two children in booster seats or pre-teens. That said, we think the CX-30 appeals mostly to solo drivers or couples, people who value flair, distinction, and premium features within a small frame.
Tech
Mazda's tech is a curious affair with its handsome 8.8-inch display panel. Oddly, it isn't a touch-screen system. Instead, it is controlled by a dial, much like BMW. Bluetooth, HD Radio, two USB ports, and an 8-speaker audio system are standard.
To obtain smartphone compatibility – Android Auto and Apple CarPlay – you have to opt for the Select Package. That's one of the few oddities of this Mazda as both are generally supplied as standard equipment in competing models.
Satellite radio doesn't appear until the Preferred Package, which includes a 12-speaker Bose audio system. Choose the Preferred Package and a head-up display is included.
Certainly, if you value specific features, you may find yourself opting for packages you'd otherwise prefer not to purchase.
Safety
Beyond the requisite suite of airbags and rearview camera, the CX-30 comes with lane departure warning, lane keep assist, automatic braking, and adaptive cruise control with full stop and go. Blind-spot monitoring with rear-cross traffic alert is included with the Select Package.
The CX-30's safety bundle is what you'd expect with most any new vehicle these days. The one feature not available is semi-autonomous driving, which essentially drives the car while your hands remain on the wheel.
The IIHS awarded the 2020 CX-30 with its Top Safety Pick award. We're awaiting a crash-test rating from the NHTSA. To sum up, the CX-30's safety features and ratings are where we'd expect this model to be.
Performance
The CX-30 comes with a 2.5-liter inline four-cylinder engine and a six-speed automatic transmission. Front-wheel drive is standard; all-wheel drive is available. With an output of 186 horsepower and 186 pound-feet of torque, this engine finds a middle ground between efficiency and performance.
Indeed, it is the same engine used in several other Mazda products, including the Mazda6 sedan and the Mazda CX-5 crossover. In the CX-30, it seems especially strong, thanks to this vehicle's smaller footprint and lighter weight than larger Mazda models.
Under full throttle, the powertrain leaps into action, by delivering copious amounts of power. It's steady off the start and quickly picks up speed when required. The transmission works unobtrusively in the background, serving up gears without drama. Switch to sport mode and the gear shifting stretches out, holding on longer than what seems necessary, but that's a Mazda attribute.
The CX-30 shares much of its running gear with the highly desirable Mazda3. Mazda utilizes shocks and springs up front with springs and a Torsen bar in the rear. Even with its higher profile, the CX-30 manages curves and corners with relative ease.
It is about as performance-oriented a crossover you'll find in this class or with anything else on tap. Spot-on steering and engaging handling make this small Mazda a fun drive, although not quite to the level of the Mazda3.
Lastly, this crossover isn't designed for anything more than light off-road duty when equipped with all-wheel drive. It has nearly 8 inches of ground clearance, but it doesn't come with the under armor protection and low transmission gearing required to pull this vehicle out of tough spots.
Competitive Set
The CX-30 slots between the CX-3 and CX-5 within Mazda's four-model utility line. The CX-9 is the brand's fourth crossover model. The CX-30 name seems odd, but there is a reason for it: CX-4 is used in China by another manufacturer.
Among the competing models in this class are the Honda HR-V, Subaru Crosstrek, and the Nissan Rogue Sport. We also think shoppers of small luxury crossovers might consider the CX-30, especially when the Mazda comes fully loaded. In this case, the Audi Q3, BMW X1, and Mercedes-Benz CLS are models to compare.
Our Recommendation
Choose a CX-30 with at least the Select Package and you'll enjoy many of the features in a small crossover for under $25,000. We recommend all-wheel drive if you live in a snowy climate, otherwise, the standard front-wheel-drive layout is sufficient.
In all, the Mazda CX-30 is a great product in a highly competitive segment. Quite simply, it underscores why Mazda is a premium player in the mainstream market, with a modest boost in standard pricing over other models.
2020 Mazda CX-30 Specifications
| Mazda | 2020 CX-30 |
| --- | --- |
| Segment | Compact SUV |
| Price Range | $21,900 to $29,600 |
| Destination Charge | $1,100 |
| Standard Engine | 2.5-liter, I4 |
| Horsepower | 186 hp @ 6,000 rpm |
| Torque (lb.-ft.) | 186 lb.-ft. @ 6,000 rpm |
| Transmission | 6-speed automatic |
| Seating | 5 |
| Curb Weight (pounds) | 3,232 to 3,408 |
| Wheelbase (inches) | 104.5 |
| Length (inches) | 173.0 |
| Width (inches) | 70.7 |
| Height (inches) | 61.7 |
| Headroom (f,r…inches) | 38.1, 37.8 |
| Legroom (f,r…inches) | NR, 36.3 |
| Shoulder room (f,r…inches) | 55.6, 53.6 |
| Hip room (f,r…inches) | 54.6, 53.2 |
| Storage (cubic feet) | 20.2 |
| Gross vehicle weight (pounds) | NR |
| Towing (pounds) | NR |
| Payload (pounds) | NR |
| Fuel | regular |
| Fuel Tank (gallons) | 13.5 |
| EPA Fuel MPG (city/highway/combined) | 25/33/28 |
| Manufacturing Plant | Hiroshima, Japan |
Data compiled by Tom Keegan. Specifications supplied by the manufacturer.
---
See Also – Drop-Top Delight: 2019 Mazda MX-5 Miata
Photos copyright Auto Trends Magazine. All rights reserved.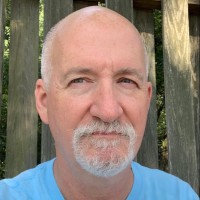 Latest posts by Matthew Keegan
(see all)