Fast coupes and sedans once held sway on American roads, but crossovers have largely eclipsed them, at least in terms of availability. But not every manufacturer is neglecting cars, with Mercedes-Benz a fitting example of a luxury marque that's staying the course.
Mercedes-Benz models with performance credentials are marketed as Mercedes-AMG, with Benz dropped in favor of Daimler's high-performance AMG brand. Daimler owns Mercedes-Benz, AMG, as well as Maybach and Smart.
As for AMG, the brand hires its own engineers, who develop handcrafted engines and other performance systems for this special line of vehicles.
2020 Mercedes-AMG C 63 S Sedan Review
Recently, Auto Trends had the opportunity to drive a 2020 Mercedes-AMG C 63 S Sedan. Based on the famous C-Class line of small midsize models, you'll also find coupe and cabriolet variants.
This series is noteworthy for its 4.0-liter bi-turbo V8 engine. AMG also offers a C 43 version that has a 3.0-liter turbocharged V6 engine. For this review, our focus is on the C63 Series.
Exterior
Take a Mercedes-Benz sedan and swap it out with a sporty grille marked by a large tristar emblem and you have the beginnings of what an AMG-inspired model offers. Dramatic LED lighting, a wide lower air intake, custom wheels, and "gold" brake caliper covers are among the distinguishing features.
The current C-Class does an excellent job of borrowing styling attributes from the larger E-Class and S-Class lines. A long hood and a short rear deck are brand trademarks and look great on this model. Body sculpting and distinct character lines suggest a vehicle in motion.
Among the upgrades are an Exterior Lighting Package ($900), which includes adaptive high beam assist and LED lighting.
Interior
"Attention to detail" has long been a Mercedes trait. Happily, the C 63 series reflects this and then some.
On paper, the C 63 seats five, but the middle position on the back seat isn't nearly as comfortable as the outboard seats. Instead, use that seat for the wonderful arm-rest and cup-holder that drops down with ease.
Big vent dials, chrome trim, and copious amounts of double-stitched leather dominate the cabin. The circular theme is at once sporty and elegant. Try as I might, I kept forgetting that the transmission lever wasn't the wiper stalk. The lever is on the right side of the steering column and just as thin as a wiper stalk.
Generously bolstered and padded front seats are AMG staples. The thrones offer excellent support from the back of your neck and down to your thighs. I've sat in other seats that wear me out after a while (here's looking at you, Recaro), but the AMG performance chairs didn't do that to me.
If you are relegated to the back row, you had better hope that the front-seat passengers don't require extra legroom. Otherwise, expect your knees to press firmly against the seatback. When not in use, the 40/20/40 split fold-down bench seat supplies access to the trunk, which measures a modest 12.6 cubic feet.
Tech
Paying northward of $70,000 for a new vehicle means enjoying fine features befitting its price point. The AMG doesn't disappoint as it has a 10.25-inch display, an exquisite Burmeister audio system with satellite radio and HD Radio, Bluetooth, USB connectivity, and Android Auto and Apple CarPlay smartphone compatibility.
There are, however, a few things that come at an extra cost. Under a $1,250 Multimedia Package, Mercedes offers navigation, a touchpad controller, navigation maps, and live traffic updates supplied by TomTom for three years.
Separately, customers may opt for a panorama roof ($1,000), inductive wireless charging ($200), a 12.3-inch digital dashboard ($750), and a head-up display ($1,100).
Safety
Beyond eight airbags and a rearview camera, this AMG comes with a suite of driver-assist features. These include blind-spot assist, active brake assist, adapting braking technology, and crosswind assist. For the remaining features, you'll need to examine one or both packages.
A Parking Assistance Package ($1,100) combines active parking assist, a surround-view system, and rear cross-traffic alert. The Driver Assistance Package ($1,700) includes steering assist, braking assist, lane-keeping assist, blind-spot assist, and related features.
Performance
A turbocharged V8 engine suggests tremendous power and that's exactly what Mercedes-AMG delivers here. In standard C 63 form, this engine makes 469 and 479 horsepower. When offered in C 63 S guise, AMG ups the power quotient to a whopping 503 horsepower and 516 pound-feet of torque.
Sadly, there isn't a manual transmission to be had. Instead, AMG marries this engine to a quick- and smooth-shifting 9-speed automatic transmission with steering-wheel-mounted paddle shifters. Power routes to all four wheels, with a rear-wheel-drive bias. An adaptive damping suspension and an electronic locking rear differential are standard.
The C 63 S is extraordinarily powerful and fast. Its step-off acceleration zooms it to 60 mph in under four seconds. While at highway speeds, a slight tap of the gas pedal will have you passing with ease. There is so much power at the ready that you must take care to control your speed.
Even the slightest downward push of the pedal will have this sedan rocketing well above 80 mph. There aren't too many jurisdictions in the U.S. where that misstep won't result in a heavy fine.
The joy of back road driving quickly becomes evident as this performance sedan tackles twisty roads and pulls out of corners. The wheels are locked down as you perform your maneuvers with the front and back ends remaining stable as you slalom your way forward.
Some of my most challenges courses include 90-degree turns – here, you barely need to take your foot off the pedal — and as long as the roads are dry, no braking is necessary.
Without the benefit of switchbacks, you might not fully appreciate what this sedan can do. Direct steering, spot-on and nicely weighted handling are just two of its chief attributes. Find a parking lot at your local dead mall to give it a go – that's exactly what I did and the results were fantastic.
Big brakes bring this sedan to a quick and firm stop – AMG left nothing out. A roaring engine and a percolating exhaust system simply add to the AMG mystique.
Competitive Set
The C 63's archrival is the BMW M4. The two manufacturers are bitter opponents. Well, maybe not bitter, but strong competitors with a claim to sports sedan supremacy on the line. But you cannot leave out a third German model, the Audi RS5, when considering this segment.
The trio are worth exploring although there are also models from other manufacturers that can make a case too.
Our Recommendation
If you're already looking at this AMG sedan, then your pockets are deep enough to spring for the upgraded C 63 S, our test model. But that's a $7,400 difference and you'll still have to pay extra for the three packages mentioned earlier.
Also, you gain only a 0.1-second edge on your 0-60 mph time, which is ultimately inconsequential when comparing these two choices.
2020 Mercedes-AMG C 63 S Sedan Specifications
| Mercedes-AMG | 2020 C 63 S Sedan |
| --- | --- |
| Segment | Compact/Midsize luxury sedan |
| Price Range | $68,100 (C 63); $75,700 (C 63 S) |
| Destination Charge | $875 |
| Standard Engine | 4.0 liter, bi-turbo V8 |
| Horsepower | 469/503 @ 5,500 to 6,250 rpm |
| Torque (lb.-ft.) | 479/516 @ 1,750 to 4,500 rpm |
| Transmission | 9-speed automatic |
| Seating | 5 |
| Curb Weight (pounds) | From 3,874 |
| Wheelbase (inches) | 111.8 |
| Length (inches) | 187.2 |
| Width (inches) | 79.5 (w/mirrors) |
| Height (inches) | 56.1 |
| Head room (f,r…inches) | 37.1, 37.1 |
| Legroom (f,r…inches) | 41.7, 35.2 |
| Shoulder room (f,r…inches) | 55.3, 55.0 |
| Hip room (f,r…inches) | NR |
| Storage (cubic feet) | 12.6 |
| Gross vehicle weight rating (pounds) | NR |
| Towing (pounds) | NR |
| Payload (pounds) | NR |
| Fuel | premium |
| Fuel Tank (gallons) | 17.4 |
| EPA Fuel MPG (city/highway/combined) | 18,19/27/21,22 |
| Manufacturing Plant | Affalterbach, Germany |
Data compiled by Tom Keegan. Specifications supplied by the manufacturer.
---
See Also – Mercedes-AMG GLE C 63 S SUV
Photos copyright Auto Trends Magazine. All rights reserved.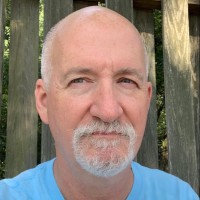 Latest posts by Matthew Keegan
(see all)