Mercedes-Benz has comfortably found its spot in the utility vehicle sphere, offering a variety of models to suit almost every need. This renowned German manufacturer of luxury vehicles still produces multiple lines of cars, but it is its SUVs that draw the lion's share of customers.
For 2020, Mercedes-Benz serves up an all-new GLS, which has long served as a flagship for its SUV line. Yes, that argument can be made for the far pricier G-Class. But the "G Wagon" is very much a niche or halo model, and not representative of what the average luxury buyer will consider.
2020 Mercedes-Benz GLS Review
The 2020 GLS is offered in GLS 450 ($75,950) and GLS 580 ($98,800) trims. That's about $5,000 more than the 2019 model, but Mercedes-Benz added many tech features, including a 48-volt battery system.
Numerous packages and individual upgrades, especially with the standard model, will push your final cost northward accordingly. The GLS seats seven across its three rows.
Exterior
The full-size luxury SUV segment has its share of over-the-top models, but the GLS seems more subdued than most. It eschews oversized grilles and bigly taillamps for a more conservative design, although that doesn't mean it is plain.
Indeed, the GLS delivers a refined presence and, therefore, likely attracts a share of M-B faithful making the switch from a car to an SUV for the first time.
Each model comes with a full array of LED lighting front and back. Mercedes equips the GLS with standard 19-inch wheels, power-folding and heated side mirrors, and a power liftgate. Various packages bring in such features as gloss black exterior highlights, 21-inch wheels with black accents, a trailer hitch, and a panoramic sunroof.
Interior
Lavish is the appropriate word to describe the GLS' interior. That's no surprise as this marque rarely sells itself short, even with its entry-level models. Mercedes takes great care with its designs, making sure every detail is properly executed.
The power-controlled front seats are very comfortable and are heated. Ventilation and massaging are included with the 580. But the power seating doesn't stop with the front seats. Indeed, both the second-row 60/40 split bench seat and the third-row 50/50 split-bench seat are power controlled.
Other features include a power tilt-and-telescopic steering column, dual-zone climate control (five zones in the 580), a power tilt-and-slide sunroof, and a retractable and removable storage cover.
There are many upgrades available, including six-passenger seating capacity whereby the center bench seat is swapped out for pair of captain's chairs. Specially contoured bench seats, ventilated front seats, heated second- and third-row seats, heated first- and second-row armrests, aluminum and wood trim upgrades, a textile upper dashboard, and leather options are other choices.
The best seats in the house are in the first two rows with limited legroom in the third row. We think youngsters will do fine in the last row. The standard storage space measures 17.4 cubic feet with approximately 45 cubic feet behind the second row and 84.7 cubic feet with both seats folded.
Tech
"12.3" is a magic number for Mercedes-Benz. That's the size for both the digital instrument panel and the center console. They sit side by side and seem like a singular, enormous panel. It's an awe-inspiring design that isn't simply eye candy. The display is both knob and touch-screen controlled.
The list of standard features includes a Burmeister audio system, Apple CarPlay and Android Auto smartphone compatibility, satellite radio, HD Radio, wireless charging, a 115-volt power outlet, and a whopping 9 USB ports. An upgraded Burmeister audio system is also available.
Safety
Mercedes equips the GLS with automatic emergency braking, pedestrian detection, and cross-traffic alert. Advanced features, such as active lane control, automatic lane change assist, brake assist, distance control and the like are bundled within an option package.
The GLS also comes with something called "Car-to-X communication," which is a function that's ahead of its time. Specifically, it serves as the precursor technology that's coming down the pike, namely enabling the driver to "see" down the road several bends in advance, to gain advanced notice of upcoming hazards. Although this feature is in place, it isn't yet practical for everyday use.
Performance
The GLS is a tale of two engines. We think most shoppers will be happy with the standard 3.0-liter turbocharged inline six-cylinder engine that comes with the GLS 450 model. Upgrading to the GLS 580 supplies you with a 4.0-liter turbocharged V8 engine. You'll also pay nearly $23,000 for the upgrade, although the added cost includes many amenities beyond the V8 engine.
You'll find 362 horsepower and 369 pound-feet of torque with the standard engine. That's equivalent to a small-block V8 and should, therefore, satisfy most people. But there is also a "secret sauce" at play, namely a 48-volt battery system.
This one adds 21 horsepower and 184 pound-feet of torque under full throttle, and does likewise in the V8. Both engines work with a 9-speed automatic transmission that's tasked with sending power to all four wheels.
It was this particular arrangement under the hood of our test drive vehicle, which gave us ample opportunities to put it through the paces. Happily, the inline-six shined, beginning with generous step-off acceleration and ample passing power. One result of the auxiliary 48V system is that it mitigates turbo lag.
We also think this kind of hybrid arrangement will soon become widespread, especially as the extra voltage handles increasingly larger electrical demand brought on by sophisticated navigation and infotainment systems as well as through safety equipment packages and upcoming autonomous drive.
The GLS is a bulky vehicle with very little steering feedback, but it does provide nimble handling. The ride is very comfortable with even some of the harshest bumps absorbed by the suspension system.
Mercedes offers a four-wheel traction control system for off-road pursuits, although we doubt there are but a few people who would buy one with off-roading in mind.
If the standard engine doesn't rock your world, then the beefy V8 with 483 horsepower and 516 pound-feet of torque will win your heart. The performance numbers don't include the auxiliary 48-volt system that simply pushes these figures yet higher. We can hardly imagine what a likely AMG version will supply or a possible Maybach variant.
Competitive Set
The BMW X7 and Audi Q7 are just two competitors to consider. You'll also find in this segment the Cadillac Escalade, Range Rover, Lincoln Navigator, Infiniti QX80, Lexus LX, and the upcoming Genesis GV80.
Most competitors come with standard rear-wheel drive. The Audi is all-wheel-drive only.
Our Recommendation
If money is no consideration, the GLS 580 with every option taken is where you'll begin your search. Quite easily, you'll reach the $100K limit and surge well above that figure in short order.
Our pick is the base engine as it is more than suitable for the task at hand. With the electric generator spooled up, the level of performance increases substantially. In any case, various package offerings should bring your final price to around $90,000.
2020 Mercedes-Benz GLS Specifications
| Mercedes-Benz | 2020 GLS |
| --- | --- |
| Segment | Full-size Luxury SUV |
| Price Range | $75,950 to $98,800 |
| Destination Charge | $995 |
| Engine No. 1 | 3.0-liter, turbo V6 |
| Horsepower | 362 @ 5,500 rpm |
| Torque (lb.-ft.) | 369 @ 1,600 rpm |
| Transmission | 9-speed automatic |
| Engine No. 2 | 4.0-liter turbo V8 |
| Horsepower | 483 @ 5,500 rpm |
| Torque (lb.-ft.) | 516 @ 2,000 rpm |
| Transmission | 9-speed automatic |
| Seating | 7 |
| Curb Weight (pounds) | 5,467 to 5,699 |
| Wheelbase (inches) | 123.4 |
| Length (inches) | 205.0 |
| Width (inches) | 77.0 |
| Height (inches) | 71.8 |
| Headroom (f,r…inches) | 39.4, 40.2 |
| Legroom (f,r…inches) | 40.3, 41.9 |
| Shoulder room (f,r…inches) | 59.3, 58.5 |
| Hip room (f,r…inches) | 60.8, 60.0 |
| Storage (cubic feet) | 17.4, 42.7 to 48.7, 84.7 |
| Gross vehicle weight (pounds) | NR |
| Towing (pounds) | 7,700 |
| Payload (pounds) | NR |
| Fuel | premium |
| Fuel Tank (gallons) | 23.8 |
| EPA Fuel MPG (city/highway/combined) | 19/23/21 |
| Manufacturing Plant | Ingersoll, Ontario CANADA |
Data compiled by Tom Keegan. Specifications supplied by the manufacturer.
---
See Also — Mercedes-AMGGLC 63 S Coupe Performance SUV
Photos copyright Auto Trends Magazine. All rights reserved.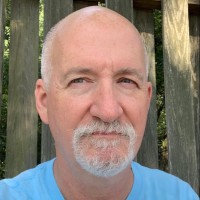 Latest posts by Matthew Keegan
(see all)