Subaru's WRX pulls out all the performance stops.
---
Compact sedans typically are Point A to Point B models that deliver an admirable blend of cost, standard amenities, and efficiency. Most models can be had beginning from under $20,000, with well-equipped models costing just a few thousand dollars more.
Subaru takes a different approach to the segment, by offering standard all-wheel drive and two model types based on the same chassis. The standard model is the Impreza. The performance variants are the WRX and WRX STI.
The WRX family is legendary with few true competitors outside of the Volkswagen GTI and R as well as the now-retired Ford Focus ST and RS. A scarcity of competitors doesn't mean the market has dried up, but it does translate into Subaru operating largely unchallenged in a niche segment.
2020 Subaru WRX Review
Subaru offers the 2020 WRX in five trims: WRX ($27,495), WRX Premium ($29,795), WRX Limited ($32,095), WRX STI ($36,995), and WRX STI Limited ($41,695). Add $900 for the destination charge.
Our test "Series White" model is one of only 500 made. This one features a special Option Package ($4,200) comprised of various performance, exterior, and interior upgrades.
These include a Brembo Performance Braking System, a sport-tuned suspension system with Bilstein dampers, ultra-suede performance Recaro front bucket seats, LED steering response lights, and LED fog lights.
Also: bronze-finish 18-inch aluminum-alloy wheels, keyless entry with push-button start, an 8-way power driver's seat, and black trim accents inside and outside highlight this package. Add in special molding and a rear bumper applique, and the total price was $35,290.
Exterior
Is the WRX intimidating? Not to the degree of some models with gaping grilles, huge LED lights, and fat body skirting. There is only so much you can do to add styling elements to what is essentially an Impreza sedan.
But the WRX does make a strong effort thanks to its large front intakes, noticeable side sills, and hefty rear diffuser. The standard wheels look great, but the STI models bring in 19-inch wheels and a big rear wing. Or, you can replace the rear wing with a small lip spoiler – that's an option Subaru supplies.
Most models come with either 17- or 18-inch aluminum-alloy wheels set within summer performance tires. LED headlights appear with the Limited; a power slide-and-tilt moonroof slots in with the Premium trim.
Other features include standard power- and folding side mirrors, available heated mirrors, and halogen headlights (Premium) or LED fog lights (Limited).
Interior
We've had misgivings about Recaro seats, especially in the Ford Mustang GT where we found them uncomfortable. Too bolstered and hard for our tastes, those sets of Recaros increased whatever back pain we had. And that was a lot.
Happily, the Recaros in the WRX are not the same. Sure, they're generously bolstered, but we found them sufficiently padded and not uncomfortable.
We can't say the WRX's interior dazzles. It does not. But that isn't its mission – this is a driver-centric model with driver information split between the instrument panel and a second display located on top of the center stack. There's enough plastic to remind you of its humble origins, but there is also soft-touch materials and metal trim to soothe.
Most models come with performance-designed front bucket seats with the Recaros appearing further up the trim chain or as an option. You'll find either 8- or 10-way power driver's seat on some trims. All models come with a 60/40 split-fold down bench seat that leads to a trunk measuring a modest 12 cubic feet.
The requisite flat-bottomed steering wheel is wrapped in leather and features red stitching. Cloth upholstery is standard; ultra-suede with leather or leather-trimmed upholstery is also available. All trims come with aluminum-alloy pedal covers.
Technology
Only the base WRX comes with a 6.5-inch touch-screen display, otherwise, a 7-inch display is standard. Some trims include navigation, but with standard Android Auto and Apple CarPlay smartphone compatibility, you don't need it.
Other features bring in satellite radio, HD Radio, and a CD player. You'll also find Bluetooth, two USB ports, and an auxiliary jack. Nothing unusual here as Subaru covers what's expected.
A 6-speaker audio package is standard, but a Harman Kardon system is optional on some trims. That one comes with 9 speakers and a 440-watt amplifier.
Safety
It's almost as if Subaru wants customers to buy a WRX with a CVT as that's where you'll find its full suite of driver-assist technology. It's called EyeSight Driver Assist Technology and it has adaptive cruise control, pre-collision braking, and lane departure and sway warning.
We've seen adaptive cruise control on models with a stick shift before – you just can't include full stop and go as the driver must be fully engaged at that point.
Most of the other safety features are trim specific or are included with an options package. Specifically, blind-spot detection with lane change assist and rear cross-traffic alert, reverse automatic braking, and high-beam assist is a bundled option beginning with the WRX Limited.
Overall, the WRX is behind what some competitors offer or what most Subaru models supply. Perhaps when the next-generation WRX rolls out in a year or two we'll see improvements in what's offered.
Performance
The Subaru WRX comes with two engine choices: hot and hotter yet. Both engines feature horizontally opposed cylinders for a flat design that allows engine output to flow directly into the transmission, which sits behind the engine and not to the side.
But the benefits don't stop there, which makes us wonder why other manufacturers (besides Porsche) don't use this "BOXER" design. Indeed, the BOXER sits lower in the engine bay, effectively lowering the center of gravity for improved drive and handling.
Further, the design ensures reduced vibration and better fuel efficiency. We think the answer to our wonderment has something to do with the vehicle's architecture. Thus, Subaru designs its vehicles for the engine, not the other way around.
The two WRX engines add turbochargers and displace 2.0- and 2.5-liters, respectively. The first three WRX trims come with the 2.0-liter turbocharged flat-four that generates 268 horsepower and 258 pound-feet of torque.
Both STI trims get a 2.5-liter turbocharged BOXER with 310 horsepower and 290 pound-feet of torque. While the first engine works with either a 6-speed manual gearbox or a continuously variable transmission, the STI models utilize a 6-speed manual exclusively.
Our Series White model had the standard engine with the 6-speed manual. From the get-go, we knew that this powertrain combination was a strong one. We found out just how capable it is by driving on some of our favorite backroads in central North Carolina – places where the scenery is beautiful, the traffic is little, and law enforcement is not on the prowl.
Kudos to Subaru for engineering a transmission with silky-smooth shifts and flawless clutch uptake. If you're new to driving a manual, this one won't intimidate you. Yes, you still must become accustomed to three-pedal foot action, but the experience should result in a reasonably pleasing driving time.
Moreover, the manual is far superior to the CVT and its simulated eight forward gears. To us, it is pointless to consider this vehicle with anything but the manual, even with the available safety features on tap.
Subaru imbues the WRX with all the driving characteristics expected in a performance model from direct and weighted steering, to poised handling, and with solid braking. What Subaru does that amplifies the experience is standard all-wheel drive.
Indeed, with such a system in place, power transfers to the rear wheels when you need it most, as in on slippery roads and when cornering. It's an unfair advantage for rally car racing that Subaru exploits and one that benefits the driver.
Being unfair is absolutely okay, especially when you're behind the wheel of the WRX. The car just feels so right on so many levels. The level we like is fast, although even keeping at highway speed and weaving in and out of traffic (using your turn signals, of course), underscores how well this sedan moves.
From a dead stop and quickly moving up to 60 mph, the WRX reaches that speed in second or third gear, pushing the redline while pressing forward. A restrained engine roar and low exhaust moan are the accompaniment – other vehicles may have a more pronounced cacophony, but we weren't about to complain.
Slamming on the brakes brought this sedan to a quick and short stop thanks to the Brembo braking system. In a car with this potency, the brakes should at least match the prowess of the powertrain.
In all, the WRX performs the way we want. But for a small group of individuals, only the STI will satisfy as it is the ideal model for the track. For everyone else, the standard WRX strikes a wonderful balance between commuter and rally cars. Shop carefully and you should drive away from your Subaru dealer with a nicely equipped model for about $30,000.
Competitive Set
We mentioned models from Volkswagen and Ford as WRX competitors. Throw in the Honda Civic Si and Type R for good measure. It's too bad Mitsubishi no longer makes the Lancer and its Evo variant, especially the latter which effectively ruled the roost for many years.
The WRX is by no means a luxury model, but there are a few upper-end models that offer similar performance thrills, including the Audi S3 and Mercedes-Benz CLA. However, you'll pay much more for either choice, and that's what makes the Subaru so appealing to a strong cohort of believers.
Our Recommendation
If money isn't a big issue, we'd explore the STI trims from the onset. All that additional power at the ready simply amplifies this vehicle's performance credentials. And it won't leave you wondering about "what could have been" if only you opted for the best.
That said, you cannot go wrong by accepting any WRX model, especially one with the manual gearbox. Again, we'd avoid the CVT as it is essentially counter-intuitive to this model's performance-laden mission.
2020 Subaru WRX Specifications
Sticker price from $27,495 to $41,695
Seats 5
Engine No. 1: 2.0-liter turbocharged flathead gas
268 horsepower @ 5,600 RPM
258 foot-pounds of torque @ 2,000 to 5,200 RPM
6-speed manual or continuously variable transmission
Engine No. 2: 2.5-liter turbocharged flathead gas
310 horsepower @ 6,000 RPM
290 foot-pounds of torque @ 4,000 to 5,250 RPM
6-speed manual transmission
Wheelbase: 104.3 inches
Length: 180.9 inches
Width: 70.7 inches
Height: 58.1 inches
Passenger volume: 96.6 cubic feet
Storage volume: 12 cubic feet
NR
EPA: 21/27/23 (2.0L stick); 18/24/21 (CVT); 16/22/19 (2.5L) mpg city/highway/combined
Premium gasoline
Fuel tank: 15.9 gallons (gas)
Curb weight: From 3,294 to 3,514 pounds
IIHS safety rating: Top Safety Pick
Vehicle assembly: Lafayette, Indiana
---
See Also – 10 Things We Like About the Subaru Legacy
Subaru WRX photos copyright Auto Trends Magazine. All rights reserved.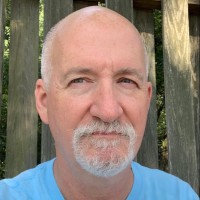 Latest posts by Matthew Keegan
(see all)