Acura replaces two models with the all-new TLX.
---
Acura is Honda's premium brand, but it doesn't always receive the respect it deserves. Some of that "Rodney Dangerfield" treatment may be related to its small portfolio, which is dwarfed by competing manufacturers such as Audi, BMW, Lexus, and Mercedes-Benz.
Another reason is that many of its models are derivatives of Honda branded products. It represents a similar approach taken by Ford and Lincoln, one that critics note.
However, this year, Acura set out to do something different. First, they canceled the flagship RLX model due to exceedingly slow sales (read: lack of interest). Second, Acura replaced the midsize TLX with a new model.
This one keeps the TLX name, but it is longer, wider, and sits lower than the previous model. And, unlike its predecessor, which was based on the Honda Accord, the new TLX is based on all-new architecture exclusive to itself.
2021 Acura TLX Review
Acura prices the 2021 TLX from $37,500, plus a $1,025 destination charge. Instead of trims, Acura bundles upgrades within packages that build on the previous one.
For instance, beyond the standard package, the TLX with the Technology Package adds $4,000, bringing this vehicle's base cost to $41,500. Choose the A-Spec model and you'll pay $44,250 or for the Advance Package the cost is $46,300. The price spread is under $10,000, but that's similar to trim tiers.
The Acura TLX is a front-wheel-drive model with room for five. You can also purchase one with what's called Super Handling All-Wheel Drive (SH-AWD), adding $2,000 to your cost.
Exterior
Longer, wider, and lower seems to be the trend these days with sedans. That's the opposite approach of utility vehicles, at least in terms of ground clearance. We've long discussed the softening of car sales, but those manufacturers that are still involved with building cars share a similar quest – market penetration.
The current TLX finds a place between the previous-generation model and the now-retired RLX. Taking over for two models is a significant step, although one must argue that the new model doesn't match the RLX in size or sophistication. Yet, it's close enough for some Acura sedan shoppers who are now down to two choices: the ILX and the TLX.
"Muscular" is a word we use to describe the TLX. Its long hood, short rear deck, and broad front fascia give it a powerful demeanor. Moreover, it no longer looks like a derivative of the Honda Accord, itself an outstanding model. Instead, Acura takes the TLX to the Europeans and largely succeeds in that lofty endeavor.
Indeed, a bold grille, deep cutouts, and elegant LED lighting touches give this model a thoroughly sporty and elegant look. The hood itself is handsomely creased with the sides lifted slightly. A raised beltline, flowing character lines, and a falling roofline add to the drama. From the rear, the short deck features pistol-shaped taillights, rear fog lights, and a pair of wide exhaust ports.
Acura equips the TLX with "jewel eye" LED headlights, daytime running lights, and a moonroof with a tilt-and-slide feature. The package upgrades include such items as LED fog lights, LED puddle lights, power-folding side mirrors, and a decklid spoiler.
The TLX's wheel choices start out with 18-inch aluminum-alloy wheels and include three separate 19-inch designs, depending on the package. Add in numerous exterior color choices and the personalization rises dramatically.
Interior
The TLX seats five and it does so without compromise. We take exception to the few reviews that criticized this model's so-noted "cramped" rear space. The previous model was on the tighter side, but this one is roomy and comfortable.
Acura has a winning formula when it comes to design and cost-effectiveness. Simply by slipping behind the wheel of the TLX you may think this car costs far more than it does. That's due to the wonderful attention to detail throughout, the quality of the materials used, and the fit and finish.
The standard model comes with synthetic leather seats, although real hides are available. Our test A-Spec model came with synthetic suede inserts and contrast stitching for a sporty presentation.
Beyond the full power accessories, Acura imbues the TLX with keyless entry and push-button start, a tilt-and-telescopic steering column, dual-zone climate control, ambient LED cabin lighting, and a leather-wrapped steering wheel.
There are upgrades to be had too, including ventilated front seats, heated outboard rear seats, a heated steering wheel, A-Spec trim, and an ebony headliner. What's your style? Acura has something for you.
The TLX's available real wood trim and metal touches add pop and distinction. The standard power front seats were as comfortable as we expected, although an absent thigh support extender would have been a most-welcomed addition.
We think most people will consider the TLX for four adults, but we can see five seated in a pinch. There are models that are tighter than this one, but for the most part three adults of average size should fit comfortably on the rear seat and without jockeying for position.
If there is a demerit, it lies with the trunk's size. Measuring just 13.5 cubic feet, it's certainly small. But not as small as the Genesis G80 with its 13.1 cubic-foot trunk.
Tech
Screens continue to grow and the touch-screen display in the TLX is no exception. This year, it measures 10.2 inches diagonally, which puts it in the size category of other new models. Acura places the screen in a tidy alcove it created in the dash directly above the center stack. It meshes well with its surroundings – you notice it's there, but it doesn't overwhelm. Instead, it blends in.
Other standard features include a 10-speaker audio system with HD Radio and satellite radio. Bluetooth connectivity, Apple CarPlay and Android Auto smartphone integration, and two USB ports round out the offerings.
The list of options includes 13- and 17-speaker Acura ELS Studio audio systems. Navigation and a 10.5-inch head-up display are also available.
In all, the Acura's tech offerings are where we'd expect them to be. Keep in mind, though, that some of the upgrades are available only within bundled packages.
Safety
Like Honda, Acura delivers a long list of standard safety equipment. Every Acura model comes with AcuraWatch, which is the name of this brand's driver-assist tech suite.
The list includes collision mitigation braking with advanced pedestrian detection and forward collision warning. A lane departure warning system is bundled with lane keep assist and road departure mitigation. Acura also supplies adaptive cruise control with low-speed follow, traffic jam assist, and traffic sign recognition.
Acura doesn't stop there for consumers who want more. For instance, you'll find an available blind-spot information system as well as optional rear cross-traffic monitoring. Lastly, but not least, Acura offers a multi-view rear camera with dynamic guidelines and an available surround-view camera system.
And no surprise to us, the Insurance Institute for Highway Safety (IIHS) awarded the 2021 TLX with its Top Safety Pick+ honors. Likewise, we expect the National Highway Traffic Safety Administration (NHTSA) will assign the TLX with its top 5-star rating once it conducts its own tests this year.
Performance
We're going to focus on one engine choice with the 2021 TLX, although a second engine will follow in short order. All models currently in production are governed by a 2.0-liter turbocharged four-cylinder engine. This "little engine that could" is turbocharged, therefore it produces a competent 272 horsepower and 280 pound-feet of torque.
The power output available is necessary to move this relatively large sedan. Happily, it works with a silky smooth-shifting 10-speed automatic transmission to send power to the wheels. The good news is that it nearly matches the power of the previously available V6 engine. And it does so without sucking gas.
We'll mention the second engine as it is due to debut when the TLX Type S arrives. This one is a 3.0-liter turbocharged V6 with 355 horsepower. Although not quite matching the kick of various BMW M or Mercedes-AMG models, we're anticipating a sub-5-second 0-60 mph time. We can imagine that it'll be a track-worthy model.
Benefitting the latest TLX is a much stiffer body structure – 50 percent stiffer at that and especially so where the suspension system and body intersect. Acura replaced the previous MacPherson struts with double wishbones up front and for the first time offers adaptive dampers, which is ideal for more spirited driving.
As a result, the sedan handles better than ever. Targeted steering inputs yield quick movements from the body, enabling the TLX to dart in and out with ease. Our tester came with the SH-AWD system, which sends power to the outside rear wheel when making sharp turns.
Of course, the sedan's weight is still skewed to the front, thus it still trails rear-wheel-biased competitors, although narrowing the gap considerably. The TLX reminds us of Audi, which also uses a front-wheel-drive platform with available all-wheel drive to control most models. We're not saying SH-AWD is equal to the task of Audi's Quattro system, but it's a contender.
We found the TLX gets the job done. And that job is to move this large sedan swiftly and on point.
The TLX's step-off acceleration is strong. The turbo spools quickly, bringing full power to bear. Initially, when we drove this vehicle, we thought it still had a V6 engine. Much to our surprise, a small four-cylinder engine was at the ready, but we didn't find fault with it.
Acura supplies the usual drive modes to control transmission shift points, engine rpms, and handling. We noticed that the relatively quiet exhaust system began making its presence known, something that will delight hard-core enthusiasts, but perhaps not be received as well by the average driver. No worries: leave the system in the default mode and you should be ready to go.
We praise the TLX for delivering a smooth and quiet ride. It seemed bigger than it was when behind the wheel, but it remained tossable on the back roads. Again, its front-wheel-drive bias remains, but with the available SH-AWD system, some of the challenges are mitigated.
Lastly, we're looking forward to the S Type's arrival. Although Acura is much more of an SUV brand these days than before, it needs one or two sedan models to keep a toehold in the segment. Along with the deliciously outstanding NSX hybrid sports car, Acura has two car models that are worthy of the brand's distinction. What Acura's plans may be for the smaller ILX, itself based on the Honda Civic's platform, will explain much about what this brand has in mind going forward.
Competitive Set
The current Acura TLX is better suited to take on its competitors. Its nearest rival is the Audi A6, which comes with standard front-wheel drive and available all-wheel drive.
But there are other models in the segment, ranging from the Cadillac CT5 to the Mercedes-Benz E-Class and the BMW 5-Series. The Volvo S60, Jaguar XF, Genesis G80, and the Infiniti Q50 are other models to consider.
Our Recommendation
Well, there you have it. Acura has brought a new TLX model to the market and it is better than the one it replaced.
Choose your package upgrades wisely as you'll be adding thousands of dollars to your cost without batting an eye. The one upgrade we do recommend is the $2,000 SH-AWD option, no matter the chosen package.
Though we think front-wheel drive works fine for many drivers, the added handling benefit of the all-wheel-drive system is ideal on wet roads and increases the driving fun on curvy, dry roads. Again, Acura has Audi in its crosshairs here.
In all, we like the direction Acura is taking. The brand already builds on Honda's stellar quality and reliability record to deliver models that should stand the test of time. The TLX underscores Acura's commitment to the market and that alone may give customers the signal they need to purchase one.
2021 Acura TLX Specifications
| Acura | 2021 TLX |
| --- | --- |
| Segment | Midsize luxury sedan |
| Price Range | From $37,500 to $48,300 |
| Destination Charge | $1,025 |
| Standard Engine | 2.0-liter, turbo I4 |
| Horsepower | 272 hp @ 6,500 rpm |
| Torque (lb.-ft.) | 280 @ 1,600 to 4,500 rpm |
| Transmission | 10-speed automatic |
| Seating | 5 |
| Curb Weight (pounds) | 3,709 to 4,028 |
| Wheelbase (inches) | 113.0 |
| Length (inches) | 194.6 |
| Width (inches) | 75.2 |
| Height (inches) | 56.4 |
| Headroom (f,r…inches) | 37.2, 36.7 |
| Legroom (f,r…inches) | 42.6, 34.5 |
| Shoulder room (f,r…inches) | 57.5, 55.4 |
| Hip room (f,r…inches) | 55.3, 54.9 |
| Storage (cubic feet) | 13.5 |
| Gross vehicle weight (pounds) | NR |
| Towing (pounds) | NR |
| Payload (pounds) | NR |
| Fuel | premium |
| Fuel Tank (gallons) | 15.9 |
| EPA Fuel MPG (city/highway/combined) | 22/31/25 (FWD); 21/29/24 (AWD) |
| Manufacturing Plant | Marysville, Ohio |
---
See Also – New and Improved: 2019 Acura RDX
Acura TLX photos copyright Auto Trends Magazine. All rights reserved.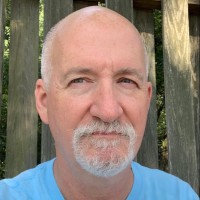 Latest posts by Matthew Keegan
(see all)