V-Series performance comes to Cadillac's smallest sedan.
---
Luxury car sales have fallen through the floor, but manufacturers must still offer a few sedans to be taken seriously in the segment. The Cadillac CT4 is the smallest of three sedans (two as of 2021) offered by GM's luxury arm and represents the replacement model for the previous ATS.
Notably, Cadillac is unique among American luxury marques as Lincoln no longer offers a sedan.
2021 Cadillac CT4-V Review
Cadillac prices the 2021 CT4 from $33,395 to $46,390, plus a $995 destination charge. Four trims are available: Luxury, Premium Luxury, Sport, and V-Series.
The CT4 seats five and comes with standard rear-wheel drive and available all-wheel drive. Customers have a choice of two turbocharged engines.
Exterior
If looks could kill, the Cadillac CT4 isn't about that. Instead, we have the tamer looking of the two remaining Cadillac sedans – a somewhat buttoned-down version of the larger CT5. As for the palatial CT6, that model was discontinued in February, closing out the 2020 model year.
At the beginning of this century, Cadillac introduced its "art and science" design philosophy, which was represented by bold front and rear fascias, angular lines, deep cutouts, and a race-inspired motif.
That theme wasn't universally applied across the product line, but models such as the CTS coupe and especially the ELR plug-in hybrid advanced the look.
Fast forward to today and the design cues remain, although they've softened considerably. Indeed, the tighter overhangs of the previous ATS are now longer in the CT4, although the wheelbase remains the same. Some may envision the CT4 as non-descript, but we think that it's simply a handsome sedan.
Interior
Exterior elegance meets interior panache and that's what we want in a luxury model. The CT4 brings in clean lines with pretty materials blending luxury and sophistication.
You need to move beyond the base model, though, to sense the full weight of its upscale propensities, including real leather hides, brushed metal trim, and expanded color choices.
The cabin is small and perhaps too constricted for the typical family. The front seats are comfortable, supportive, and offer ample room for a pair of tall adults. But that's where the problem lays – if a pair of 6-footers are seated in the first row, what does that leave the second row? Not much room, I'm afraid.
Certainly, if the rear-seat passengers are children, especially those secured in car or booster seats, the seats are fine. For everyone else, the space separating the knees from the backs of the front seats just isn't there – you need more space, but you won't find it.
Another area where the CT4 is week is in trunk space. This one measures just 10.7 cubic feet and that's about 50 percent below the average for the segment.
Two people taking a road trip together without others in tow should find enough space for their cargo needs. That is, as long as they pack judiciously and forgo long items that simply won't fit or, better yet, should occupy the second row.
Tech
The base CT4 comes with an 8-inch touch-screen display, an 8-speaker audio system, HD Radio, Bluetooth, wireless Android Auto and wireless Apple CarPlay smartphone compatibility, USB ports, and a Wi-Fi hotspot. That's a decent roster of equipment for the standard Luxury model.
But we know that customers typically don't choose the base model and we rarely recommend one.
Moving up the package and trim range, such features as a 14-speaker Bose audio system, the Cadillac User Experience interface with navigation, and wireless phone charging come in. The latter is one of our favorite features found in contemporary vehicles.
Safety
Cadillac offers a mixed bag in safety features, particularly in the base Luxury trim. This year, Cadillac added automatic emergency braking to go with front collision avoidance with pedestrian braking. It's a start, but you still have to opt for a full-range emergency braking system to get the complete benefits of this technology.
Two package upgrades bring in the remaining driver-assist features, including adaptive cruise control, enhanced automatic emergency braking and reverse automatic braking.
An upgraded package adds such features as automatic headlamps, following distance indicator, lane departure warning, lane change alert with side blind zone alert, and rear cross-traffic alert.
Some mainstream brands offer many of these features as standard equipment, therefore Cadillac charges extra for them. On the other hand, the late-arriving Super Cruise system will bring in elements of semi-autonomous driving.
We can't say much about the system yet, although we're intrigued by the "lane change on demand" feature.
Performance
The 2021 Cadillac CT4 is a tale of two engines. Both are four-cylinder units with turbocharger technology. The first engine utilizes twin-scroll tech, while the second features twin-volute engineering. Both kinds enhance performance while conserving fuel.
Most trims feature a 2.0-liter turbocharged four-cylinder engine with 237 horsepower and 258 pound-feet of torque. Power routes to the rear or to all four wheels utilizing an 8-speed automatic transmission. The most efficient version achieves 34 mpg on the highway. That's impressive!
The second engine is a 2.7-liter turbocharged four-cylinder with 310 horsepower and 350 pound-feet of torque. In the V-Series, this engine develops 325 horsepower and 380 pound-feet of torque. Power travels to the rear or to all four wheels through a 10-speed automatic transmission.
Our test CT4-V with rear-wheel drive offered the enhanced engine. Initially, we were a bit cautious about what it could supply performance-wise, but those concerns soon evaporated once we were on the open road.
Indeed, the CT4-V proved itself time and again – from its stellar step-off acceleration to its equally impressive and robust passing power.
We saw reports that the CT4-V goes from 0-60 mph in about 5 seconds. We won't dispute those numbers. Importantly, it isn't the speed that's the most impressive factor. Instead, we found the workings of the 10-speed automatic transmission wholly satisfying.
We'd prefer a manual option, but one wasn't to be had. But with a fast-shifting automatic and paddle shifters, the connection was decent.
The CT4-V delivers a smooth and comfortable ride. It comes with an adaptive suspension system – Magnetic Ride Control – that's tuned to deliver precise adjustments as you go. The electric steering was firm and we liked how this sedan handled on curvilinear roads.
Certainly, that isn't the extent of its handling prowess – this small sedan moves in and out of corners with ease. Yes, there was measurable body roll detected, but that's expected of any model outside of a true sports car.
Is there any room for improvement? Absolutely! And it comes in the form of an upcoming CT4-V Series Blackwing model that should appear next year. Rumor has it that it'll feature a twin-turbo V6 engine. If it does, then 400 horsepower is within reach and that's awesome!
Competitive Set
Like the previous ATS, the CT4 counts the BMW 2 Series, Audi A3, and the Mercedes-Benz A-Class among its competitors. The Alfa Romeo Giulia is another model that comes to mind.
As for the CT4-V, you'll want to compare it to the Audi S3 and BMW M235i.
Our Recommendation
Our test model was, of course, the CT4-V. It has all the performance attributes you want in a small luxury sedan outside of a twin-turbo V6.
As for the CT4-V, the only feature we'd skip is all-wheel drive. That's assuming you're buying this car for its superior performance and handling attributes, and not for its grippy attributes on slick roads, including those covered in ice and snow.
2021 Cadillac CT4 Specifications
| Cadillac 2021 CT4 | |
| --- | --- |
| Segment | Compact Luxury Sedan |
| Price Range | $33,395 to $45,595 |
| Destination Charge | $995 |
| Engine No. 1 | 2.0-liter, turbo I4 |
| Horsepower | 237 @ 5,000 rpm |
| Torque (lb.-ft.) | 258 @ 1,500 to 4,000 rpm |
| Transmission | 8-speed automatic |
| Engine No. 2 | 2.7-liter, turbo I4 |
| Horsepower | 310/325 @ 5,500 rpm |
| Torque (lb.-ft.) | 350/380 @ 1,500/2,000 to 4,000 rpm |
| Transmission | 10-speed automatic |
| Seating | 5 |
| Curb Weight (pounds) | 3,422 to 3,761 |
| Wheelbase (inches) | 109.3 |
| Length (inches) | 187.2 |
| Width (inches) | 71.4 |
| Height (inches) | 56.0 |
| Headroom (f,r…inches) | 38.3, 36.5 |
| Legroom (f,r…inches) | 42.4, 33.4 |
| Shoulder room (f,r…inches) | 55.2, 53.9 |
| Hip room (f,r…inches) | 53.0, 52.5 |
| Storage (cubic feet) | 10.7 |
| Gross vehicle weight (pounds) | NR |
| Towing (pounds) | NR |
| Payload (pounds) | NR |
| Fuel | Regular |
| Fuel Tank (gallons) | 17.4 |
| EPA Fuel MPG (city/highway/combined) | 23/34/27 (2.0 FWD); 20/28/23 (2.7 AWD) |
| Manufacturing Plant | Lansing, Michigan |
---
See Also – Cadillac Gets Most Things Right With the XT6 Crossover
Cadillac CT4-V photos copyright Auto Trends Magazine. All rights reserved.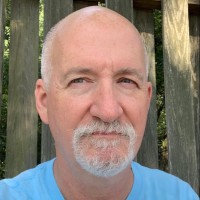 Latest posts by Matthew Keegan
(see all)