A sub-$20,000 starting price for a new Chevrolet.
---
Chevrolet was once a car-dominated brand, but now utility vehicles are taking over. Indeed, GM's bow-tie marque currently boasts seven models for the choosing – five crossovers and two SUVs.
The latest model is the Trailblazer, a familiar name to brand enthusiasts. However, unlike the previous model, this one isn't fit for rigorous off-road duty. Instead, Chevrolet designed this small crossover to navigate the urban jungle, which is where the vast majority of drivers find themselves.
2021 Chevrolet Trailblazer Review
Chevrolet prices the 2021 Trailblazer from $19,000 to $25,500, plus a $995 destination charge. Five trims are available: L, LS, LT, Active, and RS.
The Trailblazer is a front-wheel-drive model that seats five. All-wheel drive is available on all but the base trim.
Exterior
If the Trailblazer has a familiar look, then that's intentional. Indeed, this model borrows elements from the Blazer, a two-row midsize model, which in turn ports elements from the Chevy Camaro sport coupe.
All in all, it makes for a sporty look, at least with the front fascia. Thus, it also sports a more contemporary visage than the slightly smaller Trax and the compact Chevrolet Equinox.
The Trailblazer's truck-like looks are advanced by its upright grille, which is divided by a narrow upper grille and gaping lower grille. Its profile may advance its most striking elements with big-arched wheel-wells, defining character lines, and distinct body sculpting.
This model's high beltline begins rising sharply just ahead of the rear door handles, intersecting with the roof to form a sporty touch. Our test model with its contrasting black roof, matching black trim, and signature wheels were downright handsome.
From the rear, the Trailblazer looks more hatchback than crossover-like with its liftgate shell punctuated by wraparound tail lamps. Our evaluation model also featured diffuser-like trim with a pair of exhaust ports – yes, that's certainly not a real skidplate fixed between the two exhaust pipes.
The list of standard features includes halogen headlamps, automatic high beams, LED daytime running lights, power side mirrors, and a manual liftgate. A panoramic power sunroof with a power sunshade and a hands-free power liftgate comes bundled with package upgrades beginning with the LT trim.
With the base trim, the Trailblazer sports 16-inch steel wheels set within all-season tires. Move up through the trim range and both 17- and 18-inch painted or high-gloss aluminum-alloy wheels appear.
Interior
How many people can fit inside a Trailblazer? 2? 3? 4? 5? On paper, the answer is five, although we're never big fans of recommending a full contingent in such a small vehicle unless everyone is small, the driver and front passenger included.
But the Trailblazer is a decent 2+2 model with more rear legroom in this vehicle than found in some larger models.
With bucket seats up front and a split-folding rear bench seat, there's little about the Trailblazer that surprises us here. But the fold-flat front passenger seat was a welcome discovery as that makes it possible to carry skis or a floor lamp inside with relative ease.
We've seen Jeep take this approach with its models – we're glad Chevrolet is following suit.
Chevrolet managed to design the Trailblazer to avoid the cheap look common to small models nearly everywhere. There's nothing especially elegant about the interior, but it does make a strong effort to please the eye instead of annoying the senses.
The layered dash is a far cry from the slap-slab layout common years ago with brightwork trim used sparingly, yet appropriately throughout. As much as we like the center console design with its handy cell phone pocket, the big door pockets grabbed our attention, as they supply space for a water bottle and other items.
Standard cloth seats with matching cloth door panels are a pleasant touch. A leather-wrapped steering wheel and shift knob, along with imitation leather seats raise this crossover's appeal considerably.
Certainly, a real leather option would enhance this model, but luxury is not its mission. Notably, Chevrolet is targeting buyers who want a well-equipped model without all the expensive upgrades.
Chevrolet equips the Trailblazer with the usual cohort of convenience features, including full power accessories, a tilt-and-telescopic steering column, and air conditioning. But there are a few other features available and typically within a package upgrade.
These include automatic air conditioning, an automatic-dimming rearview mirror, a flat-bottom steering wheel, and a remote vehicle starter system.
One of our favorite features that are available beginning with the LT trim is a 120-volt power outlet. Chevrolet fixes this outlet to the rear of the center console. A power outlet is everything for anyone who works remotely and needs to keep a laptop or other electronic devices charged.
Combine the outlet with the available Wi-Fi system and suddenly working remotely becomes possible.
Tech
The battle for new-vehicle shoppers is intense, perhaps more so among small crossover models. While consumers may be willing to pay a few thousand dollars more for a utility vehicle instead of a small sedan or hatchback, they also expect to get more for their money. In the infotainment arena, manufacturers are responding in kind.
Chevrolet Infotainment is the name of the system found in this brand's vehicles, as they eschew the marketing names used by competitors, including Ford (Sync), Dodge (Uconnect), and Kia (Uvo), to name a few. Chevrolet uses version 3 in the Trailblazer, which reflects the latest tech available.
All Trailblazer trims come with a standard 7-inch touch-screen display with Bluetooth and smartphone compatibility, namely Android Auto and Apple CarPlay. Further, a 4-speaker audio system is standard, as is connected services, and a pair of USB ports.
Move away from the base trim and a 6-speaker audio system is included. Other upgrades include an 8-inch touch-screen display available with the LT; Alexa, satellite radio, and HD Radio with the Activ and RS; and a 4G LTE Wi-Fi hotspot that's optional across the model range.
We've long been fans of Chevrolet's infotainment system as we're pleased by its ease of use. Other manufacturers have shown improvement in recent years, but the Chevrolet package remains one of the best.
Safety
For such a low price, Chevrolet equips the Trailblazer with a strong roster of standard safety features, such as automatic emergency braking. This list is also composed of front pedestrian braking, forward collision alert, following distance indicator, and lane-keep assist with lane departure warning.
Move beyond the base model and Chevrolet makes additional features available, although you'll pay extra for them. These include lane change alert with side blind-zone alert, rear cross-traffic alert, and rear park assist. A high-definition rearview camera is available on the two top trims.
As for adaptive cruise control, it is available beginning with the LT trim.
Performance
Chevrolet supplies two engine choices with the Trailblazer. Both have just three cylinders and are turbocharged. Notably, the size separation between them is narrow, although the power differences are somewhat sharper.
The standard engine displaces 1.2 liters and develops 137 horsepower and 162 pound-feet of torque. This engine works solely with a continuously variable transmission and is the only powertrain combination for the standard L, a front-wheel-drive-only trim.
A 1.3-liter three-cylinder engine is also available. This one makes 155 horsepower and 174 pound-feet of torque. It also works with a CVT, however, if you select the all-wheel-drive version, then a 9-speed automatic transmission sends power to the wheels.
Our test Activ trim came with the upgraded engine and front-wheel drive. We weren't too surprised by the engine's performance as we had the same arrangement in the Buick Encore GX, the Trailblazer's upscale sister model. Indeed, the new Chevrolet supplies ample off-the-mark power and delivers sufficient passing power.
There were times we forgot how small the engine is, including under hard acceleration. For instance, turbo lag is almost nonexistent or at least not noticeable enough to warrant concern. The Trailblazer moves down any road with authority, handles tight spaces with grace, and delivers a ride that's certainly a cut above what you'd expect for this class.
It is an efficient model too, delivering approximately 30 mpg combined. That's about 5 mpg under what a similar sedan or hatchback would throw down, so keep this in mind.
Yet, the numbers are quite good and are not off-putting. Chevrolet sweetens this model's buying consideration with an available 1,000-pound towing capacity. This can prove helpful for anyone needing to move a small skiff around.
Inasmuch as we sing the Trailblazer's attributes, there is one glaring issue that must be addressed: nomenclature. The fact that Chevrolet resurrected a popular name for a new model is one thing. That the new model doesn't pretend to do what the previous model does is something else.
For example, if you think the Trailblazer will blaze new trails you'll be sorely disappointed. Even in all-wheel-drive guise, this model is almost exclusively designed for firm pavement. Thus, if you do choose to take it off-road, only the most well-trodden path will do.
Likewise, you'll need to avoid any surfaces that might damage the underbody – no rock climbing for you – leave this type of rigorous work to the Chevrolet Colorado.
Competitive Set
Chevrolet is GM's mass-market brand, accounting for approximately 70 percent of its sales. Therefore, it is important for this marque to cover all the bases when it comes to utility vehicles. Largely, Chevrolet succeeds. In fact, with the Trax also in the lineup, there is overlap at the bottom of the brand's range.
There are many models in this segment worth exploring, including the Mazda CX-30 and CX-3, Ford EcoSport, Kia Seltos, Honda HR-V, and the Nissan Rogue Sport, just to point out a few.
We'd be remiss if we omitted several others, including the Toyota C-HR, the upcoming Volkswagen Taos, Hyundai Venue and Kona, and the Subaru Crosstrek.
Nearly all come with standard front-wheel drive and available all-wheel drive, but the Toyota and certain Nissan, Hyundai, and Kia models are front-wheel-drive only. On the other hand, the Subaru comes with standard all-wheel drive.
Our Recommendation
Our pick is the LT trim with the upgraded engine. We're not about to recommend springing for all-wheel drive, unless snowy surfaces are common in your area. Otherwise, the extra boost from the engine upgrade should be sufficient. Happily, the continuously variable transmission wasn't especially annoying.
We like the LT because it also brings in upgraded wheels and remote start. But it also makes available other features, although you'll pay extra for them. There are eight color choices to choose from, but unless you opt for the Iridescent Pearl Tricoat ($645), you won't pay extra for them.
Interestingly, if you choose the upgraded engine, Chevrolet includes the Driver Confidence Package (rear park assist, rear cross-traffic alert, and lane change alert with side blind zone alert). Also included is the Convenience Package (additional USB ports, automatic climate control, the upgraded screen, satellite radio, and the 120-volt outlet).
At this point, the only upgrade we think worth the taking is adaptive cruise control ($620), which Chevrolet bundles with an upgraded Driver Information Center screen, leather touches, and a rear center armrest. Your out-the-door price approaches $26,000 and that's with nominal discounting currently in place.
All In all, the Trailblazer brings tremendous value to the segment. For instance, it is priced $2,300 less than the Trax, although the latter is down to just two trims. Moreover, the Trax has a turbocharged four-cylinder engine that has less power than either Trailblazer engine.
We think the newer model is the better of the two all the way around.
2021 Chevrolet Trailblazer Specifications
| Chevrolet | 2021 Trailblazer |
| --- | --- |
| Segment | Small SUV |
| Price Range | $24,100 to $28,500 |
| Destination Charge | $995 |
| Engine No. 1 | 1.2-liter, turbo I3 |
| Horsepower | 137 @ 5,000 rpm |
| Torque (lb.-ft.) | 162 @ 2,500 rpm |
| Transmission | continuously variable |
| Engine No. 2 | 1.3-liter, turbo I3 |
| Horsepower | 155 @ 5,600 rpm |
| Torque (lb.-ft.) | 174 @ 1,600 rpm |
| Transmission | CVT or 9-speed automatic |
| Seating | 5 |
| Curb Weight (pounds) | 2,996 to 3,289 |
| Wheelbase (inches) | 103.9 |
| Length (inches) | 173.5/173.7 |
| Width (inches) | 71.2 |
| Height (inches) | 64.8 to 65.7 |
| Headroom (f,r…inches) | 40.0, NR |
| Legroom (f,r…inches) | 40.9, 39.4 |
| Shoulder room (f,r…inches) | 55.4, 53.8 |
| Hip room (f,r…inches) | 52.3, 45.7 |
| Storage (cubic feet) | 25.3, 54.4 |
| Gross vehicle weight (pounds) | NR |
| Towing (pounds) | 1,000 |
| Payload (pounds) | NR |
| Fuel | Regular |
| Fuel Tank (gallons) | 13.2 |
| EPA Fuel MPG (city/highway/combined) | 26/30/28 (1.2); 29/33/31 (1.3) |
| Manufacturing Plant | Bupyeong, South Korea |
Data compiled by Tom Keegan. Specifications supplied by the manufacturer.
---
See Also – Once Again, We Bid Farewell to the Chevrolet Impala
Chevrolet Trailblazer photos copyright Auto Trends Magazine. All rights reserved.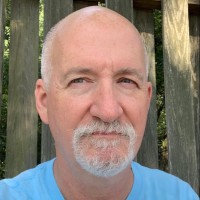 Latest posts by Matthew Keegan
(see all)