An F-150 Hybrid is a production reality.
---
The Ford F-150 remains the top-selling pickup truck in the world, but the Ford Motor Company is not resting on its laurels. Indeed, this year's model launches yet another new generation. Furthermore, the model line now includes its first-ever hybrid version.
By 2022, an all-electric "Lighting" variant rolls out, what may begin the gradual transition to an all-electric fleet.
Our most recent test subject was the 2021 Ford F-150 Hybrid. This model rose to fame during the 2021 Texas Winter Storm, a snow and ice event that caused major blackouts throughout large sections of the Lone Star State.
We quickly learned that a few of the Texans who owned the hybrid variant were able to connect their trucks to their homes and power the lights, keep the heat on, and run certain appliances. This was due to a unique electric panel in the truck bed, one of the features that make this hybrid a standout among all pickup trucks.
2021 Ford F-150 Review
Ford continues to offer the 2021 F-150 in Regular (two-door), SuperCab (extended with four doors), and Super Crew (four full doors) body styles. Its lowest-cost model is the XL Regular cab with rear-wheel drive and a 6.5-foot bed. This one starts at $28,940 plus a $1,695 destination charge, bringing its total to $30,635.
But the price of your F-150 is likely to cost you far more, especially as you begin your search with the SuperCrew. As the most popular body style, this one starts around $8,000 more and tops an eye-watering $80,000 when loaded to the gills.
However, with careful shopping and discounts taken, a well-equipped model can be had for under $50,000.
Powertrain Choices
Before we dig into the hybrid, our test model, a review of the powertrain choices available and other matters is warranted. Notably, every engine works with a 10-speed automatic transmission. This is noteworthy when some competitors are still relying on far few cogs.
The base engine is a naturally aspirated 3.3-liter V6 with 290 horsepower and 265 pound-feet of torque. Next up is a 2.7-liter twin-turbocharged V6 engine with 325 horsepower and 400 pound-feet of torque.
A 5.0-liter V8 is the largest engine by displacement, but it isn't the most powerful one. This engine develops 400 horsepower and 410 pound-feet of torque. Shoppers will also find a 3.0-liter turbodiesel V6 engine with 250 horsepower and 440 pound-feet of torque.
The last two powertrains include a 3.5-liter twin-turbocharged V6 engine. The first one produces 400 horsepower and 500 pound-feet of torque. The second one builds on the power quotient by adding an electric motor. Here, the combined performance readings are 430 horsepower and 570 pound-feet of torque.
Not all powertrain choices are available with every trim. Where optional, your price rises accordingly.
As is the case with every powertrain choice, customers have a choice of standard rear-wheel drive or available four-wheel drive. Also, the F-150 outperforms its competitors in maximum payload (3,325 pounds) and towing (14,000 pounds)
Safety Features
The crash-test ratings from the Insurance Institute for Highway Safety (IIHS) and the National Highway Traffic Safety Administration (NHTSA) are incomplete or pending. What we can say is that the list of available driver-assist technologies available is robust. Consequently, the 2021 F-150 has features that improve driver safety.
The list of available safety features includes blind-spot monitoring, lane-keep assist, evasive steering assist, intersection assist, and cross-traffic alert. Also, adaptive cruise control, reverse automatic braking, traffic sign recognition, and active drive assist. Some models come with front and rear parking sensors, and a surround-view parking camera system.
Leading Technologies
Every 2021 F-150 comes with Ford's SYNC 4 infotainment system. We were impressed by how clean and easy to use this version is. It is a far cry from earlier versions that were confusing and clunky.
Other standard features include an 8-inch touch-screen display, Bluetooth, a Wi-Fi hotspot, and USB ports. Smartphone compatibility with Android Auto and Apple CarPlay is also included. Mostly standard fare for this segment, but welcome nonetheless.
Move up through the trim range and other features roll out. These include a 12-inch digital cluster and a 12-inch touch-screen display. A remote start system is also available.
The standard audio package includes 8 speakers. HD Radio and satellite radio are available. Wireless versions of Apple CarPlay and Android Auto are also available. An 18-speaker Bang & Olufsen audio system is optional.
Pro Power Onboard
One of the most significant features that is also exclusive to the hybrid is a 2.4-kWh Pro Power Onboard panel located on the left rear inside wall of the truck bed (a 2.0-kWh version is available with select other trucks). This engineering marvel features dual 120-volt outlets and is designed to supply enough power to build a deck, power a jackhammer, or power loudspeakers.
But that is not all: an available 7.2-kWh version, exclusive to the hybrid, supplies four 120-volt and one 240-volt outlet, the latter suitable for running a line to a house. Indeed, Ford touts the system as suitable for framing a house, powering a mobile metal shop, or powering a pair of electric bikes at the ORV park.
We were not as adventurous as some with the panel, but we did connect both a laptop and cell phone, watching power feed our work. Pickup trucks have long been touted as offices on wheels. With the Pro Power Onboard feature, they are far more useful than that. Small wonder that trucks are the vehicle of choice for businesses, families, and recreationists.
Cabin Comfort
Depending on the body style, the F-150 can hold three, five, or six passengers. Ford offers bucket or a split-bench seat in the first row and split fold-up in models with two rows.
The main difference between SuperCab and SuperCrew models is in legroom – before you rush your purchase, see which one offers the ideal space for your needs. There are three bed choices – 5.5-, 6.5-, and 8-foot lengths – are available.
Cloth seats are standard, but leather is available. This model features a blend of hard plastics and soft-touch materials, but it tilts to the latter further up the trim range.
A long list of available features supplies numerous customization choices. Going beyond the standard full power accessories, a tilt-and-telescopic steering column, and air conditioning, much is offered.
These features include power-adjustable front seats, heated and ventilated front seats, and a heated steering wheel. Also, dual-zone climate control, massaging front seats, and power-deployable running boards can be had.
Although not as premium-laden as the Ram 1500, the Ford makes a strong showing in its class. The other competitors include the Chevrolet Silverado, GMC Sierra, Toyota Tundra, and the Nissan Titan. The Tundra is by far the oldest of the lot, but a new model is coming for 2022.
Dissecting the 2021 F-150 Hybrid
That Ford beat Toyota to the market with a hybrid pickup truck is noteworthy. After all, Toyota is the leader in all things hybrid technology. Moreover, the two automakers collaborated briefly on developing hybrid powertrain systems for their trucks.
That collaboration ended soon after it started. Perhaps Ford got what it wanted or Toyota was afraid of sharing proprietary information? We may never know that answer.
We touched on some facets of the F-150's powertrain choices, but now its time to drill down on all things hybrid. One note: Ford could have developed its first hybrid truck with a naturally aspirated engine and hit 30 mpg, but we are glad that they did not.
Here are some of the salient facts:
1. Call it the PowerBoost.
Ford uses the term "EcoBoost" to describe its twin-turbocharged engines. With an electric motor added, Ford modifies the language to reflect the added performance the hybrid delivers under full throttle.
2. It is the most powerful F-150 apart from the upcoming Tremor.
The Ford Raptor may have a well-deserved reputation for on-road prowess and off-road grunt, but it isn't the most powerful model out there. The hybrid is. Its combined 430 horsepower and 570 pound-feet of torque imbues it with gusto.
3. Tell us about the hybrid part.
Choose the hybrid system and it adds a permanent-magnet synchronous AC motor with 47 horsepower and a 1.5-kilowatt lithium-ion battery pack. The hybrid system takes over when the truck is idle, enabling the air conditioning, audio, and powerpoints to run. It also supplies power to the Pro Power Onboard panel in the truck bed.
4. Let's talk range.
Combine a full 30.6-gallon gas tank with electric power and the F-150 goes far. Equipped with a four-wheel-drive system, it can go as far as 700 miles on one tank. Choose the two-wheel-drive model and its range hits 750 miles.
5. What about fuel economy?
The EPA gives the Hybrid a combined rating of 25 mpg for the two-wheel-drive model and 24 mpg for the four-wheel-drive version. Do these numbers hold up? Yes, as our four-wheel-drive test model earned just under 25 mpg.
What was especially impressive is that we drove nearly 250 miles and still had about two-thirds of a tank left. That is crazy impressive in a segment where 15 mpg is the average for V8 gas engines.
6. Strong payload and towing.
Just never consider a hybrid as the weakling amongst stout peers. This one has a maximum payload of 2,120 pounds and a maximum towing capacity of 12,700 pounds. Some other versions do it better, but the 2021 F-150 Hybrid certainly holds its own.
F-150 Hybrid Driving Impressions
We found the hybrid a curious blend of raw performance and downright efficiency. On the power side, the twin-turbo engine is a beast – it delivers excellent off-the-mark acceleration and strong passing power. On the other hand, the hybrid shines best when cruising – activate cruise control while on the highway and this truck simply glides along.
The engine and electric motor do combine at times to amplify power. Specifically, under full throttle the duo team to deliver optimum power – we just found that the system lags at times as the transmission adjusts to find the right gear. It is a minor issue, but a noticeable one at that.
On the road, the 2021 F-150 Hybrid sails along with a relatively smooth ride. Strong sightlines, decent steering feel, and average body roll are among its hallmarks. Its size means you must take the corners with ease. Also, count on a wide turning radius.
We did not knock the heck out of the truck off-road, but we certainly covered long expanses of our favorite gravelly roads and well-worn paths. Most of the time we left the transmission in two-wheel drive or clicked to all-wheel drive to allow the drivetrain to freely move on its own.
We have also followed the more rigorous testing exploits of some of our colleagues. Their reports indicate the Hybrid has its own off-road chops.
Our Recommendation
Can we recommend the 2021 Ford F-150 Hybrid? Yes, with little hesitation. Certainly, the price premium – ranging from $2,500 to $4,495 – depending on the trim, is a factor. Further, the fuel economy edge is just 4 mpg over the standard 3.5-liter engine. It seems like it could take a long time to recoup the cost, but at $3 per gallon, the wait is not that long.
Indeed, if you drive 15,000 miles per year and average 24 mpg, you'll use 625 gallons. At $3.00 per gallon, you are spending $1,875 per year. For a truck earning 20 mpg, you're using 750 gallons, which means your are expending $2,250 per year, a difference of $375.
Thus, it would take 6.67 years to recoup your costs if you spend $2,500 for your upgrade or nearly 12 years at $4,495.
But for people who pay closer to $4 per gallon, the payback is faster. Further, the hybrid with the included Pro Power Onboard system does not cost extra as it does on other models. If having access to this system is important to you, then the hybrid decision becomes that much easier to make.
All in all, the F-150 Hybrid acquits itself. It builds on a pleasing and robust design. It also brings in efficiency and tech attributes no other model outside of a diesel can claim. We think Ford has a winner on its hands.
With the F-150 Lightning following, the F-Series should continue its market domination for many years to come.
---
See Also – It's Electric: Ford Mustang Mach-E
Exterior photos copyright Auto Trends Magazine. Interior photos courtesy of the Ford Motor Company.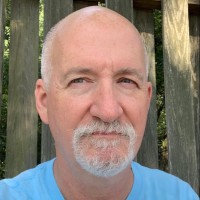 Latest posts by Matthew Keegan
(see all)