America's original pony car continues to turn heads and stir hearts. We drove the delicious Mustang Convertible.
---
The Ford Mustang is the very definition of iconic and is essentially an automotive brand unto itself. More than a half-century after it was first launched, America's pony car still turns heads and holds sway in our hearts.
In its convertible form it is especially handsome, a sleek two-door that combines styling verve, raw power, and advanced technologies to make a case for itself today.
Ford offers the 2021 Mustang in hardtop and convertible styles. Prices range from $27,205 to $72,900 for the hardtop (fastback) model. The convertible starts at $32,705 and tops out at $45,785. These prices do not the $1,195 destination charge.
2021 Ford Mustang Convertible Review
Styling
A gaping maw, long profile, sequential rear turn signal lights, and a contrasting black roof are the signatures of the Mustang convertible. Our Velocity Blue test vehicle featured just one of the many eye-popping colors available.
Inside, there's room for four, but the back seat is mostly useless, except for small children in booster seats. All the legroom available is essentially upfront. Beautifully bolstered seats, Mustang emblems, and a sport cockpit are features of note.
Safety & Technology
Active safety equipment is available, but it isn't standard. Among these features are adaptive cruise control, forward-collision warning, automatic emergency braking, active lane control, and blind-spot monitoring.
On the tech front, Ford's infotainment system includes a 4.2-inch screen, USB input, Bluetooth connectivity, a Wi-Fi hotspot, and six speakers. The list of upgrades includes Apple CarPlay and Android Auto smartphone compatibility, a navigation system, and a 9-speaker audio system.
Performance
Most Mustangs come with a standard turbocharged four-cylinder engine or a V8. You won't find a V6 in the product line because the 2.3-liter inline-four is tuned to behave like one. Indeed, with 310 horsepower (330 hp in our high-performance model) and 350 pound-feet of torque, this engine is no slouch.
The 5.0-liter V8 is the enthusiast's dream as it develops 460 horsepower (480 in the high-performance Bullitt) and 420 pound-feet of torque. Both engines work with a 6-speed manual transmission; a 10-speed automatic with paddle shifters is optional.
Six-Speed Manual Gearbox
Our test model with the high-performance standard engine and a 6-speed manual gearbox offered a surprisingly fun drive. Credit Magna, the supplier of the Mustang's Getrag transmission, for providing a silky smooth-shifting unit with clean clutch uptake.
It's about as effortless of a manual we've ever played with and it should give learners the confidence needed to move between gears with ease.
Step-off acceleration is strong with the turbos spooling quickly to add grunt. The quad-tip exhaust system booms as the pressure builds, although we suspect some of that cacophony is artificially enhanced. There is just no way a four-cylinder engine can mimic a V8's noise without some help.
The true test of the Mustang convertible is with the roof down. That's exactly what we did on our trip back from Raven Rock State Park near Lillington to Raleigh in 50-degree weather.
With the windows down too, we nearly froze, but we enjoyed the connection to the road. Especially on back roads where the rustling wind is the only noise you'll hear to break the silence.
To drop the top, simply disconnect the latch, press and hold the appropriate button, and the windows drop, followed by the roof. All this is done within 12 seconds. Reversing the process is just as fast, although you must engage the windows separately to close.
The roof stores itself in a compartment behind the rear seat within the trunk, which measures 11.4 cubic feet.
Mustang Convertible Musings
Drive a Mustang and you'll find yourself in a niche segment that's also occupied by the Chevrolet Camaro and Dodge Challenger. In an age of electrification, we don't know what the future holds for these lovely two-door performance models.
For now, the Mustang leads the pack, a graceful stallion with the performance credentials to support it.
---
See Also – It's Electric: Ford Mustang Mach-E
Photos copyright Auto Trends Magazine. All rights reserved.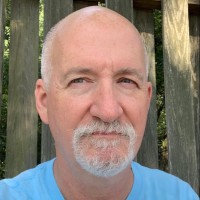 Latest posts by Matthew Keegan
(see all)