The GMC Sierra comes in standard and heavy-duty applications.
---
GM is one of three domestic brands with heavy-duty pickup trucks. These models are typically measured by gross vehicle weight ratings of at least 10,000 pounds. Under the GM banner, there are Chevrolet and GMC branded trucks, the latter marketed under the "professional grade" tagline.
Beyond the standard GMC Sierra 1500 line are 2500HD and 3500HD models, with each offering progressive increases in weight and towing capabilities. With standard rear-wheel drive, available four-wheel drive, and three cabin choices available, consumers will find trucks that may offer the best combination of work, family carriage, and recreational capabilities.
Our recent test model was a 2021 GMC Sierra 2500HD four-wheel-drive Crew Cab model. It represents one of the most expensive trucks of its kind with our sticker price coming in at just under $80,000. Fortunately, full-size trucks also come with the industry's highest discounts, something that must be taken into account when shopping for one.
2021 GMC Sierra 2500HD Review
The 2021 GMC Sierra 2500HD is available in Regular, Double, and Crew Cab configurations, five trims, two bed choices, and rear- or four-wheel drive. This model costs from $36,100 to more than $82,000, plus a $1,645 freight charge.
GMC offers a pair of V8 engines: gasoline and turbodiesel.
Exterior
"Bold and beautiful: are a pair of words we use to describe the Sierra. We're also glad that GMC has the tamer of the two looks for GM's heavy-duty truck brands. Indeed, the Chevrolet Silverado 2500HD and 3500HD models have a polarizing front fascia, while the GMC's look projects strength and business.
The horizontal grille occupies a significant amount of front-end real estate. It's pressed in by stacked LED lighting elements with fog lamps underneath. The lower air intake is marked in some models by front tow hooks. The hood itself is wide, muscular, and endowed with a hood scoop on the diesel models.
Powerful shoulders, arched wheel wells, a lengthy profile with side steps, a high beltline, and an unreachably high roofline are other features of note. From the rear, the tailgate is pressed in by sentry-like lighting elements. GMC includes corner and side bed steps in the bed.
The Sierra includes a dozen cargo tie-downs rated at 500 pounds per corner. Consequently, it's designed to appeal to construction teams. Also available are bed lights, a 120-volt power outlet, and upper tie-downs. Further, a spray-on bedliner is standard on the two top trims.
GMC equips the base models with 17-inch painted steel wheels although forged polished aluminum wheels are available. Upgradeable 20-inch wheels come in a variety of looks, including chrome and painted black aluminum.
One of the available features we like is now standard on all but the base trim. That base Sierra model is effectively a work truck, therefore if you're shopping for one you'll most likely begin your search with the second-level SLE.
What is that feature? Well, it is none other than GMC's nifty MultiPro Tailgate. This tailgate features outer and inner sections, with the latter adding five functions, including gate load stop, easy access, a full-width step, and a work surface.
We won't get into all the features here. Instead, please check out our dedicated story covering the wonders of this gate – The GMC Sierra's MultiPro Tailgate. Take note of one of the cautions we point out as well.
Interior
Massive. Colossal. Gargantuan. These are words to describe the interior of the Sierra 2500HD crew cab. Even in Regular and Double Cab configurations, the first row is substantial. If it came down to four doors, we'd choose the Crew over the Double, although the latter still offers decent legroom.
Pickup truck interiors have improved substantially in recent years. The Ram 1500 receives recognition from some for its handsome design, choice materials, and superior fit and finish. Then again, we're talking about the upper trim models where soft-touch materials and leather finishes prevail.
The GMC 2500HD holds its own, by combining business usability with family comfort. Its dashboard sits high and is divided into three sections: instrument panel, center console, and dual glove boxes. Lighting and four-wheel-drive control switches sit to the left of the steering column, thus the center console is limited to the screen, audio, and HVAC controls.
Between the front seats are oversized open storage compartments, including a smartphone holder. The usual cavernous storage compartment is also present – you can truly stuff files, a computer, and other important items inside.
The top glove box pops up and the bottom one drops down. Between them, there is excellent storage space. But you'll also find room in the doors and under the rear seat. Indeed, there is so much interior storage space on tap that the truck bed may be an afterthought at times.
We found the front seats extraordinarily comfortable. They're wide, thickly padded, and very supportive. You'll find heating and cooling elements on most trims or at least through selecting certain package upgrades. An optional heated steering wheel raises the comfort quotient considerably on cold mornings.
The rear seat is the usual 60/40 split fold-up bench seat design. Ample seat and back padding make them decent choices, although fighting for the front passenger seat when not driving is the best plan. Extraordinary legroom in the rear makes it possible for three grown men to sit side by side in comfort.
Depending on the trim, GMC offers cloth or leather seats. A full contingent of power accessories is included. Move away from the base trim and GMC adds such features as rear seatback storage, all-weather floor liners, a heated leather-wrapped steering wheel, rear-window defogger, and a power rear window.
Safety
Until recently, pickup trucks offered few driver-assist safety features. Credit Toyota with raising the bar with its Tundra model. Now, every other full-size truck maker has followed suit and that's a direction we approve.
Among the available features are automatic high beams, front and rear parking assist, lane change alert with side blind zone alert, rear cross-traffic alert, automatic emergency braking, lane departure warning, a safety alert seat, forward collision alert, a high-definition surround vision system, and a rear camera mirror and bed view camera.
Our test model had the rear camera mirror and it immediately won our praise. Instead of peering out the rear mirror and finding oneself obstructed by people and truck mass, the camera picks up the view from the rear of the truck. This means your blind spots are eliminated and means it is so much easier to see around the truck.
Technology
GMC supplies the 2500HD with an 8-inch touch-screen display. It almost seems lost in the huge center console with vents and plastic pieces surrounding it.
Available wireless Apple CarPlay and wireless Android Auto smartphone integration are features we value. Get rid of the cord and you'll enjoy the freedom of movement. Or, if you're like us, you regularly leave the cord at home because you don't have one dedicated for the truck. Certainly, wireless is the way to go.
Other features include Bluetooth connectivity, an audio package with two or more USB ports, available wireless phone charging, a Wi-Fi hotspot, Amazon Alexa, and GMC connected services. Among the upgrades are satellite radio, a Bose audio system, and navigation.
We also took advantage of the 15-inch head-up display that's available only with the AT4 and Denali trims. This unit displays speed, safety information, navigation, front tire angle, and left-and-right tilt. Thus, we found the details useful while off-roading to check our forward progress.
Performance
A mammoth truck requires prodigious powerplants and the Sierra 2500HD has them. Both displace 6.6-liters and are V8 engines. Anything smaller or weaker simply would not work out here, therefore GMC supplies two workhorse choices for consideration. Our test model had the turbo-diesel engine, by the way.
The standard engine is a 6.6-liter gasoline V8 with 401 horsepower and 464 pound-feet of torque. It's the largest V8 in GM's arsenal and works with a 6-speed automatic transmission to send power to the wheels.
But if a gas engine isn't to your liking, then upgrading to the diesel is the way to go. Just be prepared to add about $10,000 to your cost. This engine bangs out 445 horsepower and 910 pound-feet of torque, the latter an especially outstanding advantage when towing.
But we had nothing to tow when the Sierra 2500HD was with us, so we did the next best thing: we took it out on the roads and pressed the pedal to the metal. Quite frankly, the power didn't stun us, but it was well-received as it moved this three-and-one-half-ton beast with authority. It must look positively frightening to anyone seeing this beast gaining on them through their rearview mirror.
All that's usually said about large pickup trucks applies to the GMC. No doubt the longer wheelbase of the crew cab with the extended bed gives this model a comfortable ride. The steering is light to the touch and the Sierra behaves like any other massive, high-profile vehicle on the road – it takes up a lot of room, is easy to control on curvilinear roads, and cornering is not its strong suit.
Because of its mass, we didn't venture to our favorite off-road sites, choosing gravel roads and a few muddy expanses to move this adept warrior. Like any traditional four-by-four pickup truck, this one has 4Hi and 4Lo settings and can operate in rear-wheel-drive-only.
It also has a pleasing all-wheel-drive setting, which sends power to the front wheels automatically, as needed. It's a sure way to keep this truck planted when conditions warrant.
Competitive Set
Toyota and Nissan are active in the full-size pickup truck segment with the Tundra and Titan, respectively. But neither manufacturer offers heavy-duty variants with available turbo-diesel engines. That may change when the new Tundra arrives later this year, but not at this time.
Besides GMC and Chevrolet, the Ram 2500 and 3500 along with the Ford Super Duty (comprising 250, 350, and 450 models) are the other competitors in this segment. Thus, the domestics are the heavy-duty champs with no other challengers to consider.
Our Recommendation
Decisions, decisions. That's what you'll face when shopping for the GMC Sierra 2500HD. As mentioned, deep discounting should be taken into consideration. The savings also improve as you climb the trim range. We don't cover manufacturer and dealer incentives here as they routinely change and may include regional differences.
Cabin size is a personal choice, but we do enjoy our crew cab models. The larger cab, an engine upgrade, and package selection quickly push your price north of $60,000. Add in four-wheel drive and begin your climb through the trim range and your budget may quickly spiral out of control.
We think either the SLE or SLT trims are a solid place to start, but you'll want to build your packages carefully, then compare what you get with the AT4, our test model. The Denali has all the glamour, bells, and whistles you'll find in any GMC product, but it comes at a steep price. The sweet spot in this segment is under $65,000 with $60,000 possible with the right trim, decent packages, smart upgrades, and strong discounts for the taking.
2021 GMC Sierra 2500HD Specifications
Price range: $36,100 to $82,000+
Seats three to six
Engine No. 1: 6.6-liter V8 gas
401 horsepower @ 5,200 RPM
464 foot-pounds of torque @ 4,000 RPM
6-speed automatic transmission
Engine No. 2: 6.6-liter V8 turbo-diesel
445 horsepower @ 2,800 RPM
910 foot-pounds of torque @ 1,600 RPM
10-speed automatic transmission
Wheelbase (inches): 141.5 (regular); 149.4/162.48 (double); 158.94/172.0 (crew);
Length (inches): 235.5 (length); 240.45/256.46 (double); 250.8 or 266.09 (crew)
Width: 81.75/81.85 inches
Height: 79.8 to 80.94 inches
Passenger volume: NR
Storage volume: 6-foot, 7-inch or 6-foot or 8-foot, 1-inch box
Conventional towing capacity: 14,500 to 18,500 pounds
5th wheel/gooseneck towing capacity: 17,370 to 18,510 pounds
EPA fuel economy: not published
Fuel Type: Regular gasoline or diesel
Fuel tank (gallons): 36.0 (gas); 28.0/29.4/36.0 (diesel)
Maximum payload: 3,546 to 3,979 pounds
Curb weight: 6,105 to 7,597 pounds
GVWR: 10,000 to 11,150 pounds
Vehicle assembly: Fort Wayne, Indiana and Silao, Guanajuato MEXICO
Additional Photographs
---
---
---
See Also – GMC Introduces Off-Road Sierra AT4 Line
Photos copyright Auto Trends Magazine. All rights reserved.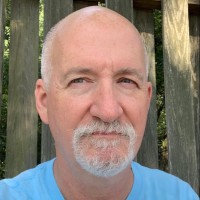 Latest posts by Matthew Keegan
(see all)