Offered in Yukon or Yukon XL lengths, these large GMC SUVs are strong entries in the segment.
Completely redesigned for 2021, the GMC Yukon and Yukon XL occupy the top portion of this brand's hierarchy. Following a full re-do of the GMC Sierra pickup truck in 2019, the Yukon benefits from its own overhaul. Both models share the same truck platform and seat up to nine with the optional front-row bench seat.
The 2021 GMC Yukon is slightly larger inside and out, with more premium features than before. Indeed, our test Yukon XL Denali model was the most luxurious one we have seen yet, a more affordable alternative to the Cadillac Escalade and a step above the Chevrolet Tahoe and Suburban.
In all, the Yukon family serves shoppers who prize big V8 engines, opulent interiors, and demand robust towing capabilities.
GMC Yukon Trims
GMC offers the 2021 Yukon in SLE ($51,000), SLT ($58,000), AT4 ($65,100), and Denali ($68,800) trims. Add $1,695 for the destination charge.
Most trims come with standard rear-wheel drive; the AT4 features four-wheel drive, which is a $3,000 option elsewhere. Choose the XL over the standard model and another $2,700 is added.
Two gasoline engine choices are available, although not on every trim. A turbodiesel engine is new and now available on all but the AT4 trim. A 10-speed automatic transmission sends power to the wheels from all three engines.
2021 GMC Yukon/Yukon XL Review
Large or Larger Still
If the GMC Yukon seems larger this year, it is. GMC added five inches between the wheels and one inch overall to form the standard model. The Yukon XL is four inches longer between wheelbases and is also one inch longer overall. These represent the largest Yukons we have ever seen.
As a result, there is more passenger space in the third row. But it is not the longer wheelbase alone that did that. Indeed, this year, the big GMC models gain an all-new independent rear suspension, which lowers the floor for people and cargo. This has been a long time coming as the Ford Expedition made that switch back in 2002.
New AT4 Trim
Just as the Denali is the premium feature line for GMC, the AT4 is this model's off-road kingpin maker. For the first time, the Yukon models welcome the AT4 and all this trim brings with it.
Instead of chrome, which seems to embellish the Denali more than ever these days, the AT4 goes for a blacked-out look. Other features include red tow hooks and expanded skid plating – features that underscore its off-road prowess. Further, this is the only trim with standard four-wheel drive. Also, a two-speed transfer case is included.
Going Uptown With the Denali
The Denali has long carried the "bling" mantle for the Yukon line, although it has never rivaled the Cadillac Escalade in that department. This year, though, the Denali ups its game with more chrome and has a better look for it.
Specifically, the grille is larger and "chromier" than before with a more intricate design for a fuller demeanor. It is at once oversized as it is elegant, delivering a more nuanced expression. Where previous Denali models were more flamboyant, this one seems sophisticated.
A Tale of Two Dashboards
Offering further separation between the Denali and the three other trims is the dashboard. In particular, GMC offers two different dashboard designs.
On most trims, the dashboard sits low with a 10.2-inch screen sitting on top. With the Denali, the dashboard is slightly higher and more forward-facing. Moreover, it is wrapped in twin-stitched leather and highlighted by real wood trim. Essentially, it is on par with the Escalade's interior from a generation or two ago – that is how impressive it seems.
Lots of Cargo Space
GMC enlarged the cargo area for both the standard and extended-length models. The standard Yukon offers 25.5 cubic feet behind the third row, 72.6 cubic feet with the third row folded, and 122.9 cubic feet behind the first row.
Choose the XL and this one comes with 41.5 cubic feet of standard cargo space or 93.8 cubic feet with the rear seat folded. Fold both the second and third rows, and its internal storage capabilities mushroom to 144.7 cubic feet.
The cargo floor sits 5.3 inches lower than before thanks to the independent rear suspension. Loading and removing items is now easier than ever.
Dressed to Please
We think the base Yukon SLE is a pleaser. That said, we also know that customers shop up, therefore the SLT is likely where most will begin their search.
Still, you cannot knock the base model with its 5.3-liter V8 engine, 10-speed automatic transmission, and rear-wheel drive. Remote start, keyless entry, and push-button start come standard.
Other features include cloth seats, three-zone climate control, a 6-speaker audio system with HD Radio, and satellite radio. Also, Bluetooth, a 10.2-inch touch-screen display, a Wi-Fi hotspot, and six USB ports come standard.
Move up to the SLT and the list sharpens with premium features galore. These include full leather seating, heated and ventilated front seats, and a hands-free power liftgate. At the AT4 level, the Yukon includes all the previously mentioned embellishments. Furthermore, this model comes with a heated steering wheel, heated second-row seats, and power-folding third-row seats.
Choose the range-topping Denali trim and this one comes with diesel as the standard engine or customers may choose the 6.2-liter V8 engine (a $1,500 upgrade). Certainly, the interior materials are better.
Also, the middle-row bench seat disappears in favor of quite comfortable captain's chairs, and a surround-view camera system comes standard. This trim also features a 15-inch head-up display.
Customization Through Package Upgrades
Who buys a new vehicle without selecting various special colors, wheels, and package upgrades? Few customers do unless they order their vehicle direct from the factory. Likely, when shopping for a GMC, most models on dealer lots are well equipped with one or more package options included. Thus, it pays to scour the Internet to compare various models.
The packages vary considerably based on trim. Some of the prices are different as well. On the SLE trim, the Performance Upgrade Package ($2,295) includes a performance air intake system and a cat-back performance exhaust system.
Choose the SLT trim and this one includes a pair of packages that bring in elements from the higher-end trims, including a panoramic sunroof, power-folding or release seats, heated second-row seats, and a heated steering wheel. Also available is a Rear Media and Nav Package ($2,490). Notably, this one bundles an entertainment package with navigation.
Among the packages offered with the AT4 is the Premium Plus Package ($8,145). Here, GMC includes power-retractable assist steps with LED perimeter lighting and a panoramic power sunroof. Further, adaptive air ride suspension and an electronic limited-slip differential are included.
The Denali may be the range-topping trim, but it has its own package choices, including the Denali Ultimate Package ($10,205). This one includes 22-inch wheels, various tech features, rear-seat entertainment, retractable assist steps, and a panoramic power sunroof.
Advanced Safety Features
We have not seen crash test ratings from the Insurance Institute for Highway Safety (IIHS) yet. Nor has the National Highway Traffic Safety Administration (NHTSA) conducted tests of its own. Consequently, we cannot give a definitive answer on how the Yukons might perform under various crash scenarios.
The list of standard safety features includes forward-collision warning, automatic emergency braking, and front pedestrian braking. A rear-seat reminder and front and rear parking sensors are also included.
Depending on the trim, additional driver-assist safety tech can be had. These features include blind-spot monitoring, lane-keep assist, lane-departure warning, and adaptive cruise control. Also, rear cross-traffic alert, rear pedestrian alert, a head-up display, and a surround-view parking camera system are available.
In recent years, large pickup trucks and sport utility vehicles have caught up to the industry's standard for safety features. The only feature not yet available is SuperCruise, which was developed for Cadillac. SuperCruise is a semi-autonomous driving system.
Payload and Towing Capabilities
A vehicle as massive as the Yukon also has a reputation for excellent payload and towing capabilities.
Choose the Yukon and its payload ranges from 1,616 to 1,792 pounds. Opt for the Yukon XL and the range is 1,612 to 1,698 pounds.
When it comes to standard towing, the Yukon pulls from 7,500 to 7,900 pounds, while the XL's range is slightly lower, covering 7,400 to 7,800 pounds. With an enhanced trailering package, the range is 8,000 to 8,400 pounds for the Yukon and 7,900 to 8,300 for the XL.
Please keep in mind that the payload and trailering figures do not include the turbodiesel engine. That information is pending as of this writing.
Your Choice of Three Engines
A two-engine fleet has worked well for the Yukon, but these days customers have a choice of three. On the other hand, the rival Ford Expedition offers one engine choice, a twin-turbocharged V6. For GMC, power routes to the wheels utilizing a 10-speed automatic transmission.
The first engine is a 5.3-liter V8. This one develops 355 horsepower and 383 pound-feet of torque. The second engine, which is standard with the Denali, earns 420 horsepower and 460 pound-feet of torque. They are long-time carryovers from earlier Yukon models and stout performers at that.
The outlier among the three is a 3.0-liter turbodiesel inline-six-cylinder engine. New to the model line and a late arrival at that, this one develops 277 horsepower and 460 pound-feet of torque, matching the larger of the two V8 gas engines in the torque department.
It represents a modest $995 upgrade on the SLE and SLT trims and comes standard on the Denali, but it is not available on the AT4.
On the Road
Inasmuch as we would have loved to have gotten hold of the turbodiesel, our Denali test model came with the V8 gas engine and four-wheel drive. We have driven the Chevrolet Silverado with the diesel and found it entirely suitable for that truck.
As for the engine at hand, it needs little introduction. GM offers this engine in various applications, although it is often tuned differently to yield various performance differences. In the Yukon, this one develops 420 horsepower and 460 pound-feet of torque, laudable numbers indeed.
The burly V8 is strong all around, offering ample step-off acceleration and passing power. The engine starts with a rumble. In models equipped with the cat-back exhaust system, it burbles and belches.
Although we had no more than two individuals riding along at any time, the big V8 is designed to handle maximum passenger-carrying capacity, payload, and towing. The 10-speed automatic transmission works compliantly, serving up the right cog for the moment.
The steering is light to the touch and sufficiently weighted. The Yukon handles like any other sizable SUV: it rocks and rolls on curves and requires judicious braking while cornering. There is little that can be done to mitigate physics here – this is a high-profile vehicle with three tons of mass to manage.
We did not pound the off-road trails, although we navigated our share of gravelly roads with the Yukon. Certainly, its truck-based platform helps out when off-roading, although apart from the AT4 we do not foresee Yukon owners doing more than shepherding children to sporting matches, visiting home center stores, and towing.
In all, the Yukon does exactly what most people want: it delivers a comfortable ride (especially with the air suspension) in a serene environment with all the payload and towing benefits it is known for.
Our Recommendation
We think starting your search with the SLT trim will supply what the average Yukon buyer wants: a leather interior with heated and cooled front seats. Various package upgrades and four-wheel drive will quickly bring the price above $60,000.
Color us intrigued by the diesel engine. Its power capabilities make it a solid alternative to the gas engines. That it is only a $995 upgrade in the SLE and SLT models (and a $1,500 discount in the Denali), makes it a compelling choice.
As of this writing, we do not have the diesel's payload and towing numbers. But with a combined EPA-estimated 22/23 mpg, the diesel offers beats the maximum 17 mpg of the gas engines.
More Photos
---
See Also – Going Deep With the GMC Canyon
Photos copyright Auto Trends Magazine. All rights reserved.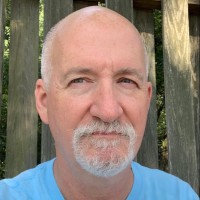 Latest posts by Matthew Keegan
(see all)