Above: GMC's dynamic SUV duo (2021 GMC Yukon Denali and AT4)
---
GMC took the wraps off of its next-generation full-size pickup trucks this month, introducing all-new 2021 Yukon and Yukon XL models. These flagship SUVs represent standard and stretched wheelbase versions of its largest utility vehicles and feature many changes, including an upgraded Denali line. The new models will be built in Texas and go on sale this summer.
Highlights of GMC's SUV Duo
1. Bigger Than Before
GMC's big SUVs get even bigger for 2021. Both models enjoy at least a four-inch extension in their respective wheelbases and are up to half-foot longer than before. Cargo space in the Yukon is up at least 10 percent along with big gains in third-row legroom.
2. Three Engine Choices
GMC's familiar gas engines return, although both are updated. This year, the two engines once again feature Dynamic Fuel Management, enabling the big SUVs to operate on as few as two cylinders.
The third engine is a 3.0-liter turbocharged diesel V6, which is currently utilized in other GMC models. All three engines work with a 10-speed automatic transmission with push-button control.
3. Air Suspension and a Limited-Slip Differential
The 2021 Yukons will offer a new air suspension system as well as four-wheel drive with an electronic limited-slip differential. The differential continuously monitors road conditions and reacts by improving traction, handling, and control.
4. New AT4 Line
Just as Denali has taken hold as a GMC sub-brand, the AT4 line is doing likewise. For 2021, the Yukon gets the AT4, one that includes several significant features.
These include a two-speed transfer case, 20-inch all-terrain tires, hill descent control, a traction select system with off-road mode, skid plates, special AT4 leather-trimmed seats, a unique black interior, a heated steering wheel, heated and ventilated front seats, and heated outboard second-row seats.
5. Upgraded Denali Trim
The Denali sub-brand brings a premium look and features to the Yukon line. In service since 1999, Denali is available across the GMC model line, but remains a favorite with the Yukon. Indeed, GMC says some 60 percent of Yukon models are Denalis.
This year, the Denali has gained a bolder exterior and an all-new and exquisite interior. The cabin features a new instrument panel, unique seats, and four interior color choices. A larger chrome grille, upgraded exterior lighting, and a special lighting design amplify the outside.
Other standout features include the latest magnetic control system, a 15-inch head-up display, rear pedestrian alert, and a high-definition surround-view camera.
6. Robust Technologies
We already mentioned the available head-up display. Other improvements include a standard 10-inch diagonal center stack or an available 12.6-inch display.
GMC also says that the Yukons' processing power is five times as robust as before, allowing for future upgrades, including Super Cruise. Super Cruise is a semi-autonomous driving feature currently offered on Cadillac models and may eventually come to GMC.
7. Expanded Technologies
Staying with the technology theme, the new Yukons will also benefit from a "broader availability of active safety features." For instance, automatic emergency braking becomes standard across the Yukon line.
The previously mentioned safety features including the HD surround vision camera, rear pedestrian alert, and a rear camera mirror are also noteworthy.
8. Improved Trailering Features
New trailering features designed to help improve hitching and imbue driving confidence when towing a trailer roll out. These include trailer profiles, trailer tire, pressure/temperature monitoring. and trailer side blind zone alert.
Looking Ahead
The one unknown about the 2021 Yukon has to do with price. Currently, a base Yukon model costs about $50,000, while the XL starts around $53,000. The top-trim models cost about $20,000 more, but with various package selections and individual upgrades, the cost can easily top $80,000.
We think the high-end will now approach $90,000, but that's still far less than the Cadillac Escalade, which can easily top six figures.
In all, the GMC duo will do what is expected, enabling GM to continue to dominate the segment. Indeed, about two-thirds of all large SUV sales are under a GM brand, with Chevrolet, GMC, and Cadillac easily outselling Ford and Lincoln, its closest competitors.
---
See Also – By the Inches: Chevrolet Tahoe v. Chevrolet Suburban
Photos and news details courtesy of GMC.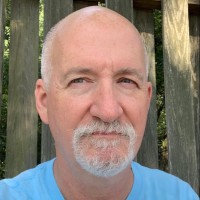 Latest posts by Matthew Keegan
(see all)