Hyundai ups its game in the midsize crossover utility segment.
---
From top to bottom, Hyundai's product line is far different than the one we saw just five years ago. Updated and overhauled models, new segments, and a long list of powertrain, tech, and safety improvements are transforming this brand.
There is little wonder why Hyundai is routinely performing at or near the top of consumer lists for satisfaction. Included in that mix is the Santa Fe crossover, which is Hyundai's midsize, two-row crossover utility vehicle with room for five.
See Also – 2023 Hyundai Santa Fe Review
2021 Hyundai Santa Fe
The Santa Fe occupies a place in a segment that has been expanding rapidly in recent years. Indeed, up until five years ago, the Nissan Murano, Jeep Cherokee, and the Ford Edge controlled the market. For some reason, most manufacturers were content to offer three-row vehicles only. But that's changed.
Among the new competitors are the Honda Passport, Toyota Venza, Buick Envision, Chevrolet Blazer, and the Volkswagen Atlas Sport. Most models in this segment come with naturally aspirated or turbocharged four-cylinder engines, with standard front-wheel drive and available all-wheel drive.
But we're not looking at those models. Instead, our focus is on the 2021 Santa Fe and the many things we love about it.
1. It's new and improved.
Marketing people use the term "new and improved" so often that it doesn't have much of a meaning anymore. While the 2021 Hyundai Santa Fe doesn't launch a new generation, it has undergone a big refresh in the third year of its fourth generation.
Specifically, those changes include the inside, outside, powertrains, and tech features, with each area overhauled. Moreover, two hybrid models join the product line, strengthening the Santa Fe's presence in an expanding segment.
2. The Santa Fe is affordable.
You can pay more than $40,000 for a Santa Fe, but you should also know that a well-equipped model can be had for thousands of dollars less. Indeed, our test SEL trim started at $28,800.
And with all-wheel drive and after freight charges added, the cost came up to just over $31,000. This trim adds such features as connected service, wireless charging, and additional safety features.
3. A range-topping Calligraphy trim.
For 2021, Hyundai added an all-new, top-trim Calligraphy model. This one comes by way of the flagship Palisade and brings with it full LED lights, Nappa leathering, every tech and safety feature imaginable, and a turbocharged 2.5-liter four-cylinder engine.
You'll pay handsomely for the price, about $45,000 for one with 19-inch wheels and all-wheel drive.
4. Here come the hybrids.
The 2021 Santa Fe doesn't come with one, but two hybrid electric vehicle choices. Notably, this is the first time Hyundai brought hybrid technology to the product line. Thanks to all the work the company has done with its electrified Ioniq line, the Santa Fe benefits.
And we like what Hyundai did with this hybrid too: it comes with a 1.6-liter turbocharged four-cylinder engine, two electric motors, a six-speed automatic transmission, and a lithium-ion battery pack. That's a winning combination good for 34 mpg combined fuel economy.
As for the plug-in hybrid, it arrives later in the calendar year as a 2022 model. We'll have full details later, including the various federal and state incentives in place.
5. Safety features galore.
Starting with the base SE trim, Hyundai includes driver-assist technologies. Here, you'll find adaptive cruise control with stop and go, forward collision warning, lane-keeping assist, and driver attention warning.
Beginning with the SEL or Limited trims, other features, such as blind-spot collision-avoidance assist, rear cross-traffic collision-avoidance assist, parking distance warning (forward and reverse), and remote smart parking assist is included.
All in all, Hyundai has among the best roster of safety features in this segment.
6. Ample tech included or available.
Most Santa Fe models come with an 8-inch color display, six speakers, a pair of USB ports, and wireless Apple CarPlay and Android Auto smartphone integration. Make your move to the SEL trim and satellite radio, HD Radio, and connected car services are included.
Other features available include a 10.25-inch screen with navigation, a 12-speaker Harman Kardon audio system, and a 115-volt power outlet. A digital dashboard accompanies the Calligraphy trim and it is awesome!
7. We like the ride.
Give Hyundai credit for developing a midsize model with a smooth ride and a quiet interior. That isn't something that should ever be taken for granted, but it is easy to overlook how important both features are.
We're still talking about a crossover, so the handling simply matches what other models in this segment deliver, with a certain amount of body roll detected, but not enough to elicit a panic response.
The available turbo 2.5-liter engine is a workhorse with excellent out-of-the-gate performance. But there is something for everyone and with the hybrids available, no other model in the segment can match Hyundai's powertrain variety.
Yes, opt for an all-wheel-drive version wherever winter conditions prevail. You'll be glad for the added grip.
8. Capable transmissions.
Hyundai has been using 8-speed automatic transmissions for several years with the previous six-speed automatic and seven-speed dual-clutch transmissions retired. We are experienced with both 8-speed units offered today, including the all-new 8-speed "wet" dual-clutch transmission that rolled out this year.
The first one shifts smoothly and works quietly in the background. The second one shifts faster and is better designed to handle the extra torque sent to the wheels with this model's most powerful engine. Moreover, the "wet" designation is important as it underscores Hyundai utilizing a fluid to keep the transmission lubed continuously.
In other words, it is much less likely to wear out compared to the previous 7-speed DSG.
Parting Thoughts
The Hyundai Santa Fe never fails to impress us. It even has surprised us this year with the many positive updates that make this a formidable competitor and probably a consumer favorite for its strong price point, excellent warranties, and the many creature features already mentioned.
We think the test SEL AWD model is a great place to start your search as it offers many of the amenities shoppers want as standard equipment.
2021 Hyundai Santa Fe Specifications
---
Price Range: $28,035 to $43,485 (includes destination)
Destination Charge: $1,185
Seats 5
Engine No. 1: 2.5-liter I4 gasoline
191 horsepower @ 6,100 RPM
182 foot-pounds of torque @ 4,000 RPM
8-speed automatic transmission
Engine No. 2: Turbocharged 1.6-liter I4 gas hybrid
178 horsepower @ 6,000 RPM
195 foot-pounds of torque @ 4,000 RPM
6-speed automatic transmission
Engine No. 3: Turbocharged 2.5-liter I4 gasoline
277 horsepower @ 6,000 RPM
311 foot-pounds of torque @ 3,500 RPM
8-speed dual-clutch transmission
Wheelbase: 108.9 inches
Length: 188.4 inches
Width: 74.8 inches
Height: 66.3/67.3 inches
Passenger volume: TBD
Storage volume: 36.4/72.1 cubic feet
Towing capacity: 1,650 pounds (2,000 or 3,500 pounds trailer package)
EPA: 25/28/26 (2.5); 21/28/24 (turbo); 36/31/34 (hybrid) mpg city/highway/combined
Regular grade gasoline
Fuel tank: 18.8/17/7 (hybrid) gallons
Curb weight: 4,204 pounds (hybrid)
IIHS safety rating: Top Safety Pick (2020)
Limited vehicle warranty: 5 years/60,000 miles
Powertrain warranty: 10 years/100,000 miles
Corrosion warranty: 7 years/unlimited miles
Vehicle assembly: Montgomery, Alabama
---
---
See Also – Midsize Performance Master: 2021 Hyundai Sonata N-Line
Photos copyright Auto Trends Magazine. All rights reserved.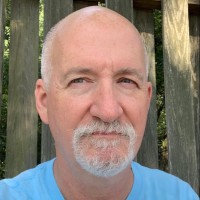 Latest posts by Matthew Keegan
(see all)