A performance-oriented version debuts for the Hyundai Sonata.
---
Performance and a midsize sedan don't mix, but that belief is fading fast. Indeed, several manufacturers offer sedans with sporty variants, giving customers a choice that goes beyond the average people mover.
With the midsize Sonata, Hyundai has offered some decent performers in the past, especially when a V6 engine was available. Now that the product line is composed of four-cylinder engines only, the performance side has dropped.
Until now, that is, thanks to the all-new N-Line trim that's destined to flex Hyundai's sporty ambitions in the Sonata and select other models.
2021 Hyundai Sonata N-Line Review
Hyundai prices the 2021 Hyundai Sonata from $23,600 to $33,850, plus a $995 destination charge. Also available is the Sonata Hybrid. The hybrid model is marketed separately and is priced from $27,750, plus destination.
The Sonata is a front-wheel-drive midsize sedan with room for five. For this review, we'll concentrate chiefly on the N-Line, which was our test model. Otherwise, the Sonata comes in five trims with three engine choices.
Exterior
In 2011, Hyundai rolled out the most evocative Sonata to date, offering a sedan with styling that pushed the design boundaries while pulling in several luxury model attributes. Just four years later the Sonata was overhauled again with its dramatic expression relaxed. But beginning in 2020, with the release of the current-generation model, Hyundai once again has moved the needle.
The current Sonata has the look of a far more expensive car, with a silhouette that rivals BMW. Its front fascia features a gaping maw with LED lights and accent lights present.
The accent lights are the most intriguing feature, as they move away from the grille and begin climbing up the hood. The way the lights and hood creases meet forms an unusual look, one that demands some scrutiny. All across its body, the Sonata features distinct character lines, a high beltline, handsome wheels, and a distinctive rear fascia.
That rear fascia is just as dramatic as the front fascia, with LED lighting connecting the taillights. There's almost a bustle forming the trunk, a look that's at once dramatic as it is elegant. Our N-Line model finished it all with its dual twinned exhaust ports – it's the only Sonata trim outfitted in this manner.
Other N Line features include specially designed 19-inch alloy wheels; heated side mirrors; glossy black grille, side mirrors, and window surround; unique front and rear fascias; and a rear spoiler.
Interior
You're forgiven if you mistake the Sonata for a large sedan. For several generations, the Sonata has represented one of the largest models in the midsize segment. Equally significant is that the Sonata is routinely classified by the EPA as a large car.
Perhaps that's why the larger and now retired Azera never succeeded – it was too close to the Sonata in size to offer much of a difference to shoppers besides its V6 engine.
The 2021 Sonata seats five adults comfortably. There's ample room for two up front and supplies decent space for three in the back. Even so, we think two in the back is ideal with the center seat armrest folded down with the two cupholders made available.
But let's throw one qualifying remark out there: if the front passengers insist on having their seats pushed back, that will intrude on rear legroom. That's true with any vehicle, but keep this in mind if your family is comprised of mostly tall members.
Although all trims are comfortable, the N-Line cossets its passengers with unique and generously bolstered N sport front seats with leather and suede seating surfaces and full leather for the rear seat.
A long list of standard features includes full power accessories, a tilt-and-telescopic steering column, a leather-wrapped steering wheel, zoned climate control, heated front seats, ambient lighting, and aluminum sport pedals.
Storage space is quite good (especially at the base of the center stack) with enough pockets, crannies, and beverage holders to please everyone. The trunk measures 16 cubic feet, which is average for the segment.
The 60/40 split fold-down rear seat expands that space accordingly, so put in the skis or find enough space to bring your yard sale finds home with ease.
Tech
Some screens are eye candy, but if that's what you want to call the 10.25 touch-screen display sitting on top of the dashboard just above the center stack, we're okay with that. Not only does the N-Line gain the "bigly" screen, but it is matched with a 12.3-inch LCD instrument cluster that's also customizable.
Wow, just wow – we haven't seen too many screens like these in other models costing tens of thousands of dollars more, but in the N-Line you have it. The look is amazing, the usefulness of both screens is definitely an important strength for this model.
The N-Line benefits from other features inherent to top-trim or luxury models. A wireless charging pad is standard as is a 12-speaker Bose audio system. For Hyundai, it's the details that matter most, thus other features such as Homelink, a second-row USB port, and LED interior lighting are also included.
Safety
Nearly every driver-assist safety feature is included with the N Line. There is one exception, representing one feature offered with the top-of-the-line Limited: parking collision-avoidance assist.
In no particular order the N-Line comes with the following equipment: high-beam assist, driver attention warning, lane keeping assist, lane following assist, forward collision-avoidance assist with pedestrian detection, rear occupant alert, safe exit warning, blind-spot collision avoidance assist, highway drive assist, rear cross-traffic collision avoidance assist, and full-speed adaptive cruise control with stop and go.
We must say this about the Sonata's active features: they represent the company's groundwork toward autonomous driving. We've experienced similar arrangements with other brands, including Volvo, and have found Hyundai is keeping up with the best.
In the vehicle ratings category, the Hyundai Sonata garnered a Top Safety Pick award from the Insurance Institute for Highway Safety (IIHS). This award applies to the Limited trim with its low-beam and high-beam LED projector headlights.
Surprisingly, the one feature absent from the Sonata is adaptive headlights. Were these offered, the Sonata likely would have received the Institute's highest ranking: Top Safety Pick+.
As for the National Highway Traffic Safety Administration (NHTSA), this federal agency gives the Sonata a 5-star rating, its highest score. The two scores combined underscore the safety strength of Hyundai's midsize sedan.
Performance
One year removed from the release of the current-generation model, the Hyundai Sonata gains an all-new N-Line version. This one raises the model line's performance quotient significantly, delivering something close to what we expect from a sports sedan.
Powering the new N-Line is a 2.5-liter turbocharged four-cylinder engine. This same engine was developed for all three Hyundai Kia Automotive Group brands – Genesis, Hyundai, and Kia – with Genesis getting it first.
This is important to note as the new engine should become a significant driver of the Genesis G70 and G80, although it'll be specially tuned for Hyundai's luxury brand.
As for Hyundai itself, the new engine is quite potent as it delivers 290 horsepower and 311 pound-feet of torque. Whether you realize it or not, those numbers are in the neighborhood of the small-block V8s produced by Detroit more than a decade ago – the new engine is not only more powerful, but it is far more efficient.
Paired with the turbo is an 8-speed "wet" dual-clutch transmission. The "wet" aspect is important as it manages power better and releases heat efficiently. We were impressed by how smoothly it shifted and how well it worked with the turbo engine.
Power routes to the front wheels alone – we could wish for all-wheel drive, but it isn't currently offered. A better choice here would have been for Hyundai to add a limited-slip differential, which allows the drive wheels to move somewhat independently.
A differential's job becomes especially important and evident when cornering, by cutting down on wheelspin while heightening traction. In other words, it limits the "slip" inherent in front-wheel-drive cars, especially those with copious amounts of power sent to the wheels as it does with the N-Line.
But the performance upgrade isn't the only change that makes the N-Line intriguing. Hyundai went all out to strengthen and stiffen the suspension system, including the shocks, springs, anti-roll bars, as well as the powertrain mounts.
Hyundai also made an important change to the location of the steering-assist motor, moving it from the steering column to the steering rack, which yields a more engaging feel and precise handling.
The culmination of these changes includes using summer tires – our test mode was shod with Continental ProContact rubber, although these should be swapped out for all-season or winter tires once temperatures drop below 45 degrees Fahrenheit.
We encountered cold weather several mornings, finding the tires clomped around until they warmed. We don't advise this, though, as tire damage becomes a real possibility.
Start the engine and a faint rumble emits from the rear. It's just a hint of the power on tap. You could ease the gas pedal or stomp on it. In fact, Hyundai offers a launch mode although we didn't bother with it.
On the straightaways, the Sonata moves forward at a steady clip, picking up speed quickly as the turbo spools. The turbo lag was mostly imperceptible and that pleased us. The N-Line is clearly faster than any Sonata we've driven to date and we've covered more than one dozen over the past three generations.
Our time on the twisty roads revealed the Sonata's weakness, but it still manages curvilinear expanses with minimal body roll. The steering is light, the Sonata's handling is nicely weighted, and the sedan does a stellar job of absorbing most bumps.
Enter a curve and you'll be braking, even if you've already cut your speed substantially – this is where a limited-slip differential is most useful, by ensuring that wheelspin is minimized. But be forewarned: without the corresponding reduction in power, you may be stunned by the amount of understeer present.
Competitive Set
At one time, the Hyundai Sonata counted about a dozen models as direct competitors. Such is a segment that still attracts a strong cohort of shoppers, although several players have left. Not everyone wants a crossover or a pickup truck; the Sonata supplies much value to them in sedan guise…thank you very much.
In the midsize segment, three models vie for top honors: the Toyota Camry, Honda Accord, and the Nissan Altima. The Camry and Altima now offer all-wheel-drive variants.
Other models to consider include the Volkswagen Passat, Subaru Legacy, Kia K5, and the Mazda6. Interestingly, Kia and Mazda also offer all-wheel-drive variants, while Subaru's offering comes with standard all-wheel drive.
Detroit's three main manufacturers have exited the segment, taking with them a near equally long list of competitors, including the Buick Regal, Chevrolet Malibu, Ford Fusion, Dodge Avenger, and the Chrysler 200.
Mitsubishi no longer offers a midsize model and nameplates such as Saturn, Plymouth, Oldsmobile, and Mercury are long gone. It's a new world we're in and change remains the industry's constant force.
Our Recommendation
Hyundai gives shoppers plenty to consider when weighing the Sonata. Between the various trims and the other engine choices, Hyundai has the segment covered – except for a limited-slip differential or available all-wheel drive.
Despite the one glaring shortcoming, we can recommend the N-Line as is. This trim screams "luxury" and has all the comfort, tech, and safety features you want.
Moreover, it supplies many of the creature features luxury shoppers want and does so for thousands of dollars less. Consequently, that fact alone makes the N-Line a value model among some very heady competition.
2021 Hyundai Sonata Specifications
| Hyundai | 2021 Sonata |
| --- | --- |
| Segment | Midsize Sedan |
| Price Range | $23,600 to $33,850 |
| Destination Charge | $995 |
| Engine No. 1 | 2.5-liter, I4 |
| Horsepower | 191 @ 6,100 rpm |
| Torque (lb.-ft.) | 181 @ 4,000 rpm |
| Transmission | 8-speed automatic |
| Engine No.2 | 1.6-liter, turbo I4 |
| Horsepower | 180 @ 5,500 rpm |
| Torque (lb.-ft.) | 195 lb.­ft. @ 1,500-4,500 rpm |
| Transmission | 8-Speed Automatic |
| Engine No.3 | 2.5-liter, turbo I4 |
| Horsepower | 290 @ 5,800 rpm |
| Torque (lb.-ft.) | 311 lb.­ft. @ 1,650-4,000 rpm |
| Transmission | 8-Speed Dual-Clutch |
| Seating | 5 |
| Curb Weight (pounds) | 3,120 to 3,336 |
| Wheelbase (inches) | 111.8 |
| Length (inches) | 192.9 |
| Width (inches) | 73.2 |
| Height (inches) | 56.9 |
| Headroom (f,r…inches) | 40.0, 38.4 |
| Legroom (f,r…inches) | 46.1, 34.8 |
| Shoulder room (f,r…inches) | 57.9, 56.1 |
| Hip room (f,r…inches) | 54.6, 54.4 |
| Storage (cubic feet) | 16.0 |
| Gross vehicle weight (pounds) | 4,354 |
| Towing (pounds) | NR |
| Payload (pounds) | NR |
| Fuel | Regular |
| Fuel Tank (gallons) | 15.9 |
| EPA Fuel MPG (city/highway/combined) | 28/38/32 (2.5); 27/36/31 (1.6T) |
| Manufacturing Plant | Montgomery, Alabama |
---
See Also – The Head-Turning, Attention-Getting Hyundai Palisade
Photos copyright Auto Trends Magazine. All rights reserved.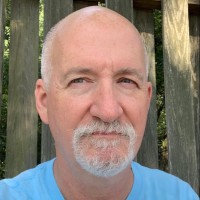 Latest posts by Matthew Keegan
(see all)