The Hyundai Venue returns for its second year minus a manual gearbox.
---
The Hyundai Venue returns for its second year, continuing in its role as the brand's smallest utility vehicle. It is also Hyundai's second cheapest model, with only the Accent sedan priced lower.
The Venue brings to the market several things besides its diminutive size, including value, affordability, roominess, and a decent roster of tech and safety features.
2021 Hyundai Venue Review
What do you need to know about the Venue? Read on and we'll cover the salient points and take a deep dive into certain attributes you should know.
1. Available in three trims.
The 2021 Venue is available in SE ($18,750), SEL ($19,800), and Denim ($22,050) trims. What's amazing is that two of the three trims start below $20,000. However, with a $1,185 destination or freight charge, only the base model maintains a sub-$20,000 pricing threshold.
Even with the one available SEL package selected and a handful of dealer-installed accessories chosen, you won't pay more than $24,000 for a Venue. In this day where the average new car transaction is above $40,000, that's a relative bargain.
2. Small and simple.
The Venue is small, but it does borrow detailing from Hyundai's bigger models. From the front fascia to its artistic profile, the Venue supplies enough detailing to contravene its budget persona. Inside, the layered and padded dashboard is a treat.
One of our favorite features is the alcove located directly above the glovebox – it represents an ideal place to squirrel away small items that can get lost in the door pockets or forgotten under the seat.
Yes, the Venue uses plenty of plastics and hard materials, but the look is certainly palatable. Cloth seats are standard, while imitation leather wraps the Denim trim. The other real hides used wrap the steering wheel and shift knob in all but the base model. You wouldn't expect it elsewhere, as that's not keeping the Venue's mission.
3. A simple powertrain, drivetrain arrangement.
After just one year, the 6-speed manual gearbox that was standard in the SE trim is no more. Now, all models come with a continuously variable automatic transmission, tasked with routing power to the front wheels only.
Under the hood is a 1.6-liter four-cylinder engine with 121 horsepower and 113 pound-feet of torque. It isn't a powerful engine, but that's not its purpose: with an EPA-estimated 31 mpg combined, the Venue is one of the most efficient utility vehicles out there that isn't a hybrid.
4. Room for five.
Despite its small size – it is more than a foot shorter than the Accent and six inches shorty than the previously smallest Hyundai model, the Veloster – the Venue seats five. Thanks largely to its tall pillars and upright seat design, the Venue maximizes passenger space to achieve this feat.
Granted, the ideal is two individuals sitting in the first row and two sitting in the second row, but three can fit in a pinch. For a true five-seater, we recommend starting your search with the Hyundai Tucson. Save that, the Venue is ideal for a first-time buyer or anyone needing a second vehicle.
5. So-so storage capacity.
With 18.7 cubic feet of storage capacity, the Venue is definitely on the small size here. Still, if arranged properly, the storage compartment can carry enough luggage for a weekend away from home or tote your groceries.
Fold down the rear seat and the storage space measures just 31.9 cubic feet. This is where it becomes evident that Hyundai favored passenger space over cargo-carrying capability, not that this is a bad thing. It is just a fact, one worth nothing when shopping for a Venue.
6. An unusual Denim trim.
In the Venue, Hyundai offers three trims, but one trim doesn't have the range of colors or features of the other two. That would be the Denim trim which features a Denim-color exterior with a white contrasting roof and a Denim interior.
Shades of the 1970s, the Denim trim focuses on a narrow segment of customers, perhaps a carefree individual who is also a non-conformist. In any case, the Denim achieves its mission to appeal to a niche audience.
7. SEL Premium Package.
Our recommended model is the SEL trim with the Premium Package ($2,350). We believe this is the best trim because it is the only one of the three to offer an upgrade that's certain to interest most shoppers. In fact, if every Venue on dealer lots was equipped this way, we wouldn't be disappointed.
What's in the package? Specifically, items that customers want but aren't always available in a budget-priced model.
These features include LED headlights, LED daytime running lights, LED taillights, heated outside mirrors, a power sunroof, and a proximity key with a push-button start. Further, the dressed-up package comes with heated front seats, an 8-inch touch-screen display with navigation, and connected car services.
Who said that choosing a budget model eliminates options?
8. Generous driver-assist safety tech, mostly.
We expect safety features in our cars to go well beyond stability control, a suite of airbags, and a rearview monitor. Hyundai delivers the goods, particularly a long list of driver-assist safety tech. Specifically, all trims come with forward collision-avoidance assist with pedestrian detection, lane-keeping assist, and driver attention warning.
Also, blind-spot collision warning with rear cross-traffic collision comes standard. However, there is one missing ingredient we think Hyundai should offer: adaptive cruise control. You won't find it in this model and that's a shame. We think Hyundai missed an opportunity here to at least offer it as a one-off upgrade.
9. Mixed safety ratings.
We're pleased to learn that the Insurance Institute for Highway Safety (IIHS) recognized the Hyundai Venue with its Top Safety Pick award. That's impressive given the Venue's size. On the other hand, the National Highway Traffic Safety Administration (NHTSA) gave the Venue a 4-star rating.
The Venue received five stars for side crashes, but four stars each for frontal crash and rollover. Size is always a factor when driving any vehicle. The smaller the mass, the less space between the passengers and other objects.
10. Today's tech features in full array.
Long ago, getting any type of stereo system in your vehicle was an add-on cost. Heck, an FM setting with standard AM was a bonus. Later, when CD players came out, replacing the hated cassette player was all the rage. Happily, the automakers figured out that customers want it all. Or at least more than the basic package.
Thus, the Venue supplies the direction we prefer, namely a standard 8-inch touch-screen display, four speakers, and HD Radio. Also, Bluetooth connectivity, wireless Apple CarPlay and Android Auto smartphone, and one USB port come standard. Move up to the SEL trim and six speakers are the standard. Hyundai also adds a USB port.
Thus, there isn't much that would be considered budget here.
Parting Thoughts
We already identified the Venue SEL with the Premium Package as our choice for this model. As equipped, this one will cost you $23,335, and that's a very competitive price.
Like the Toyota C-HR and the Nissan Kicks, the Venue is front-wheel-drive-only. If you need all-wheel drive, but prefer a small package, the Hyundai Kona is worth a look. All in all, the Venue fulfills its mission. If you prefer even better value, then the Hyundai Accent sedan should not be overlooked.
2021 Hyundai Venue Specifications
| Hyundai | 2021 Venue |
| --- | --- |
| Segment | Subcompact SUV |
| Price Range | $18,750 to $22,050 |
| Destination Charge | $1,185 |
| Standard Engine | 1.6-liter, I4 |
| Horsepower | 121 hp @ 6,300 rpm |
| Torque (lb.-ft.) | 113 lb.-ft. @ 4,500 rpm |
| Transmission | Continuously variable automatic |
| Seating | 5 |
| Curb Weight (pounds) | 2,557 to 2,732 |
| Wheelbase (inches) | 99.2 |
| Length (inches) | 159.0 |
| Width (inches) | 69.7 |
| Height (inches) | 61.6, 62.7 |
| Headroom (f,r…inches) | 39.4, 38.6 |
| Legroom (f,r…inches) | 41.3, 34.3 |
| Shoulder room (f,r…inches) | 53.9, 53.7 |
| Hip room (f,r…inches) | NR |
| Storage (cubic feet) | 18.7, 31.9 |
| Gross vehicle weight (pounds) | NR |
| Towing (pounds) | NR |
| Payload (pounds) | NR |
| Fuel | regular |
| Fuel Tank (gallons) | 11.9 |
| EPA Fuel MPG (city/highway/combined) | 30/33/31 |
| Manufacturing Plant | Ulsan, South Korea |
---
See Also – Diminutive SUV: Hyundai Venue
Photos copyright Auto Trends Magazine. All rights reserved.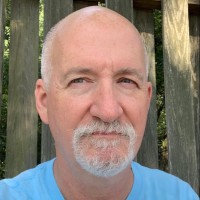 Latest posts by Matthew Keegan
(see all)