The K5 GT is a compelling formula for on-road antics.
---
When Kia replaced the Optima with the K5, we knew this automaker had performance plans in mind. With the Optima, Kia kept it to mainstream and hybrid models, and front-wheel-drive only.
The K5 is and was the international name for the Optima, but as far as we're concerned, the one we are seeing right now is a step up from the previous model.
Notably, that's due mostly to a new generation rolling out this year with a look that's sophisticated and offers available all-wheel drive. We also see the first performance variant in the GT, a model designed to showcase its driving enjoyment.
2021 Kia K5 GT Overview
Kia offers the 2021 K5 in five trims: LX ($23,490), LXS ($24,490), GT Line ($25,390), EX ($27,990), and GT ($30,490). These prices do not reflect the $965 destination charge.
Because we already reviewed the Kia K5 earlier (See: The Kia K5 Outclasses Most Competitors, Including the Departing Optima), we're limiting this review to the GT trim only and its performance attributes specifically. This one comes with a larger turbocharged four-cylinder and a special automatic transmission.
Highlights of the Kia K5 GT
What sets the GT apart from the standard K5 as well as from the midsize sedan pack? A few things, including the following:
Enhanced turbo power.
Most K5 trims come with a 1.6-liter turbocharged four-cylinder engine that generates 180 horsepower and 195 pound-feet of torque. That's no better than average for the segment, but it yields upwards of 32 mpg combined in its most efficient front-wheel-drive application. Power travels to the front or all four wheels with an 8-speed automatic transmission.
The GT model is the sole recipient of a 2.5-liter turbocharged four-cylinder engine. This one cranks out 290 horsepower and 311 pound-feet of torque. It's a new engine we're seeing in various Kia, Hyundai, and Genesis models.
Importantly, an 8-speed "wet" dual-clutch transmission comes into play. We'll mention more about it in the following section. This model earns an EPA-estimated 27 mpg combined.
An innovative transmission.
Dual-clutch transmissions are more than a novelty. Manufacturers utilize them to provide smooth and fast shifts between gears with one clutch handling odd gear seats and another one tasked with managing the even gear sets.
Hyundai and Kia have utilized a dual-clutch transmission in the past, particularly a 7-speed unit. However, the company battled a class-action lawsuit where consumers alleged various complaints, including shift shudder, acceleration hesitation, loss of power, and stalling.
With "dry" DCTS, we've heard accounts of where input shaft leaks may cause oil to ooze into the clutch housing, thereby potentially fouling the dry clutch surfaces.
But this automaker has learned from the problem by designing a new DCT from the ground up. For instance, instead of developing a dry DCT, a "wet" design was conceived. This means the clutches are bathed in oil to keep the clutch surface cool.
Typically, they're used in cars with a high torque load, such as the Nissan GT-R, Porsche 911 Carerra, and the Mercedes-AMG CLA 45, to name a few. With 311 pound-feet of torque at its disposal, the K5 GT's load is significant. Lastly, we should also say that this transmission comes with eight forward gears.
Tires, suspension, and brakes.
A performance-oriented car deserves tires designed to go best with it and that would be summer or performance tires. We like them on our sporty models because they supply improved speed and agility, less grooving, maximum road-holding performance, enhanced performance on wet roads, and increased cornering and braking capabilities.
However, on the K5 GT, Kia outfitted this model with Pirelli P Zero all-season tires, possibly because it was still relatively cool in parts of the Carolinas when it arrived. Summer tires are the best choice though.
Beyond the tires, the suspension system is a big concern for enhanced driving enjoyment. Here, Kia tuned the suspension for improved steering and handling thanks in part to stiffer bushings along with sport-tuned MacPherson struts up front and a multi-link suspension in the rear.
However, adaptive dampers aren't part of the equipment roster, likely because the added cost would have been difficult for Kia to justify.
On the all-important braking side of things, Kia upgraded the disc brakes accordingly. Specifically, the K5 GT comes with 13.6-inch ventilated disc brakes upfront and 12.8 inches in the rear. The four other trims come with 12.0-inch up front and 11.2-inch at the rear and that's a telling difference in braking capabilities.
Driving the Kia K5 GT
With all the ingredients of a performance-oriented sedan in place, how does the K5 GT perform? Well, that is a question that involves several points for us to consider in a bid to draw a nuanced conclusion.
We are a fan of the new engine and who wouldn't be? Tuned to knock out 290 horsepower and 311 pound-feet of torque, that makes for a considerable amount of power on tap. This same engine produces 300 horsepower in the Genesis, so it's a keeper.
Under normal acceleration and when straight roads are in play, the GT performs flawlessly. The tires grab the road, speed picks up steadily, and you may feel a slight rush of adrenaline. But that's not the case when pressing the pedal to the metal as physics kicks in.
Notably, this sedan is front heavy and lighter in the rear and doesn't enjoy the rear bias or typical 50-50 weight distribution of the best performance cars.
Steering and Handling
Thus, it's with steering and handling where the K5 GT falls short. Because the car is front-heavy, understeer is evident when full power is brought forth. All-wheel drive would mitigate much of that or at least torque vectoring control. But neither one is part of the package.
Further, summer tires would supply better grip, thus with all three essential ingredients missing, you may have a surprisingly challenging time on your hands as you seek to control the sedan. That's not good for the sports-experienced driver and it's downright scary for the average consumer.
In summation, these deficiencies mean taking extra care when selecting the drive modes, especially Sport+ which turns off traction control. Please do not do that unless you possess demonstrable experience in that area, otherwise, the rear wheels will slip from underneath you.
Certainly, give it a try in an empty parking lot away from obstacles, but doing so elsewhere could prove chancy, if not disastrous.
Our Verdict
As much as we like the K5 GT, it doesn't rise to the level of a full-blown performance sedan. The engine and transmission are laudable, but the driving experience doesn't match the industry's leaders. Consequently, you might be disappointed if your expectations are not managed accordingly.
On the other hand, if you are looking for a performance midsize sedan from this brand, you'll find one in the Kia Stinger. The Stinger is a few inches longer between the wheels than the K5, although it's a few inches shorter overall, thanks to shorter overhangs.
The Stinger's pedigree is a solid one too, as it shares its underpinnings with the much-heralded Genesis G70.
2021 Kia K5 Specifications
| Kia | 2021 K5 |
| --- | --- |
| Segment | Midsize Sedan |
| Price Range | $23,490 to $30,490 |
| Destination Charge | $965 |
| Engine No. 1 | 1.6-liter, turbo I4 |
| Horsepower | 180 @ 5,500 rpm |
| Torque (lb.-ft.) | 195 @ 1,500 rpm |
| Transmission | 8­-Speed Automatic |
| Engine No.2 | 2.5-liter, turbo I4 |
| Horsepower | 290 @ 5,800 rpm |
| Torque (lb.-ft.) | 311 @ 1,650 rpm |
| Transmission | 8-Speed Dual-Clutch |
| Seating | 5 |
| Curb Weight (pounds) | 3,115 to 3,534 |
| Wheelbase (inches) | 112.2 |
| Length (inches) | 193.1 |
| Width (inches) | 73.2 |
| Height (inches) | 56.9 |
| Head room (f,r…inches) | 40.2, 37.8 |
| Legroom (f,r…inches) | 46.1, 35.2 |
| Shoulder room (f,r…inches) | 58.0, 56.1 |
| Hip room (f,r…inches) | 56.0, 56.0 |
| Storage (cubic feet) | 16.0 |
| Gross vehicle weight (pounds) | NR |
| Towing (pounds) | N/A |
| Payload (pounds) | NR |
| Fuel | Regular |
| Fuel Tank (gallons) | 14.8 |
| EPA Fuel MPG (city/highway/combined) | 29/38/32 (1.6); 24/32/27 (turbo) |
| Manufacturing Plant | West Point, Georgia USA |
Data compiled by Tom Keegan. All rights reserved.
---
See Also – The 2020 Kia Sedona Buying Guide
Photos copyright Auto Trends Magazine. All rights reserved.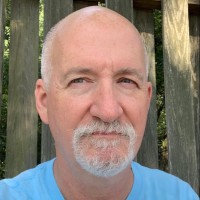 Latest posts by Matthew Keegan
(see all)