Kia elevates the midsize sedan market with the all-new K5.
---
Kia has steadily and efficiently transformed itself from a producer of budget cars to become a maker of several premium models. We're not sure when the transformation began picking up steam, but its midsize Optima sedan demonstrated just how far Kia has gone in the 20 years that model has been sold stateside.
Indeed, from its 2001 debut to its 2020 termination, the Optima has grown increasingly stylish, comfortable, tech-laden, and elegant.
As the fourth-generation Optima drew to a close, we knew an all-new model was on tap for 2021. What we didn't expect, at least not at first, is that the new model would bring with it a different name, in this case the K5.
The K5 is the Optima's name in other markets, including in its Korean homeland. Kia has been weighing transitioning to an alphanumeric naming convention, then began experimenting with it a few years ago with the K900 (K9 in Korea) luxury sedan.
Truly, we're not sure what the future holds for the other Kia models, but we do know that the 2021 Kia K5 is not simply a fifth-generation Optima, rather it is a premium player in a mainstream market.
2021 Kia K5 Review
Kia offers the 2021 K5 in five trims: LX ($23,490), LXS ($24,490), GT Line ($25,390), EX ($27,990), and GT ($30,490). In addition, this model incurs a $965 destination charge.
What's not yet known yet is whether Kia will roll out hybrid and plug-in hybrid variants. However, that seems likely, especially as the Optima offered both. If for some reason that isn't the case, then we believe Kia's electrification efforts will extend to some other models. Indeed, like other manufacturers, Kia has committed to expanding its efforts.
Kia supplied us with a GT-Line AWD model for our review. Priced from $29.090, our tester had two extras included: Wolf Grey trim, for a $445 upgrade, and a Special Edition Package ($800) that bundled navigation, a 10.25-inch display screen, adaptive cruise control with stop and go, and highway driving assist.
Specifically, our sticker price came in at $31,300.
Exterior
If styling could talk, it would say the K5 is "beautiful." And it is astonishingly so – the familiar "tiger nose" grille is narrow and wider, honed in by a sleek LED headlight assembly. Notably, the lower grille is large, but not so gaping as some competitors.
Additional lighting elements, in this case LED fog lights, are available and offset the intake. From the front, the K5 appears wide, elegant, and rests close to the ground.
The K5's profile is no less interesting, gently rising as it pushes away from where it intersects with the front lights before descending slightly as it reaches the rear lights. The roof is long, almost coupe-like, with its take on a floating design much more thought out than some models.
Handsome character lines, body sculpting, and wheel lip detailing kick things up a notch. Moreover, the choice of wheels does everything to amplify the feeling of class and opulence.
Head to the rear and the view includes a large window that seems almost like a hatchback. That's the style of the nearly similar-sized Kia Stinger, but the look isn't far different.
An available trunk lip spoiler supplies a sporty touch – we're fans of the track lighting with the exquisite dashes running across it. Further, some models include rear fog lights to go with the exhaust ports and diffuser trim.
The list of standard features includes LED reflector headlights, LED daytime running lights, and 16-inch alloy wheels. Among the upgrades are LED projector lights, the LED fog lights, and LED rear combination lights.
Some trims offer 18-inch wheels, while 19-inch alloy wheels, a quad-tip exhaust, performance brakes, and a sport-tuned suspension are exclusive to the sport-imbued GT.
Finally, rounding out the list of upgrades is a panoramic sunroof with LED interior lighting and a gloss-black rear spoiler.
Interior
The demarcation between midsize and large sedan has blurred in recent years. Indeed, as midsize sedans increase in size, they're also about as roomy as some large cars from a generation or two ago. What a reversal in car design too – during the 1970s and 1980s, downsizing was in vogue. Subsequently and especially since the late 2000s, the reverse is true.
Thus, a K5 is a true five-passenger sedan with no penalty seat. Doubtlessly, the middle rear seating position isn't the best, but it isn't obstructed by a large drivetrain hump either.
Clean lines, a distinct separation between the upper and lower dashboard, an uncluttered center console, and useful storage compartments are among the K5's chief attributes.
Yes, plastics are evident, especially on the lower trims with its piano black trim. Furthermore, the lower door panels have the expected hard plastics. None of this cheapens the K5, however.
Move up a few trim levels and the K5 takes on its upscale persona with thickly padded surfaces, metallic touches surrounding vents and driver controls, and even open-pore woodgrain.
While not having a look matching Cadillac, we think Buick owners will find the vibe pleasing. In particular, owners of the LaCrosse and Lucerne might consider the K5 or the slightly larger Cadenza.
All trims come with full power accessories, a tilt-and-telescopic steering column, an electronic parking brake, and dual-zone climate control. Keyless entry and push-button start appear on the LXS trim as does a smart trunk (it opens as you approach it with the key fob on your person). One other available feature includes a heated steering wheel.
The seats are covered in cloth on the LX and LXS trims. Choose the GT-Line and a combination of cloth and imitation leather is evident. Likewise, the two top trims have imitation leather seats.
Among the upgrades include 10-way driver and front passenger seats, heated front seats, and ventilated front seats. On the other hand, a few features are surprisingly missing: heated outboard rear seats and window shades are not available.
Technology
Kia supplies most models with an 8-inch touch-screen display and Bluetooth wireless technology. Also standard is one USB charging port, Apple CarPlay and Android Auto smartphone compatibility, and a 6-speaker audio system with HD Radio.
Among the upgrades are two additional USB ports. Satellite radio, navigation, a 12-speaker Bose audio system, and a 10.25-inch touch-screen display are also available. Our test model had the Bose and screen upgrade, the latter feature with its width and depth perception equaling the best ones out there.
We never use a navigation system when one is supplied, preferring to use our smartphone app to take us there. That's our recommendation for anyone considering a navigation package – you simply don't need it.
There was one more upgrade in our model worth considering: a wireless charging pad. It's bundled within the GT-Line Premium Package or comes standard with the two top trims.
Yes, we're smitten with charging pads as they eliminate the annoyance of always carrying a cord with you. Significantly, on some trims wireless Android Auto and Apple CarPlay is possible, otherwise you'll still need to carry a cord.
Safety
The automotive manufacturers are seeking to outdo each other in all things safety. That's a big switch from decades ago when the domestics fought airbag inclusion in their vehicles. Today's models have a generous suite of airbags, stability and traction control, improved headlights, and various other features to make them safer.
But the safety effort doesn't stop there. In fact, you'll find a host of driver-assist features in most models and for some manufacturers, including Kia, these features are standard fare.
The K5 benefits from its "Drive Wise" suite, which includes forward collision-avoidance assist with pedestrian detection. You'll also find driver attention warning with leading vehicle lane departure alert, lane departure warning, lane-keeping assist, lane-following assist, high beam assist, and a rearview monitor with parking guidelines.
Some K5 trims go beyond the generous "basic" package to include other items such as blind-spot collision-avoidance assist and rear cross-traffic collision-avoidance assist. Other features include parking distance warning, highway driving assist, and safe exit assist.
Finally, but no less importantly, all but the LX and LXS trims offer smart cruise control with stop and go. Otherwise, it's optional on the three top trims.
Performance
Kia serves up two engine choices and pairs them with an 8-speed automatic transmission. The standard turbocharged choice displaces 1.6 liters and bangs out 180 horsepower and 195 pound-feet of torque. For the first time, Kia offers available all-wheel drive on the base engine. Previously, front-wheel drive was your only choice.
The second engine choice will power the GT trim when it debuts in November. This one is a 2.5-liter turbocharged four-cylinder with 290 horsepower and 311 pound-feet of torque. Those numbers are quite impressive, making it one of the most powerful engines in this class. Indeed, only the Toyota Camry's V6 comes close.
Kia describes the transmission as a "wet" dual-clutch shifter. Unlike the usual "dry" double-clutch transmission, this one relies on oil for lubrication and cooling. Likely, it's Kia's way to ensure transmission longevity, which can be a bone of contention for dual-clutch units working under rigorous loads.
Our tester came with the standard engine and all-wheel drive. All-wheel drive was once exclusive to the Subaru Legacy and a standard feature too. In more recent years, the Chrysler 200 offered it as did the Ford Fusion Sport. Both the 200 and Fusion are no more.
These days, all-wheel drive is appearing on more models, including the Nissan Altima and Toyota Camry. It's a decent option for anyone living in the snowbelt who prefers a sedan or a crossover. Yes, the take rate is likely to prove small, but it a niche worth exploring, particularly for those considering transitioning from a car to a crossover.
We found the standard engine suitable to the task even though its displacement is quite small. Indeed, it is actually tiny. What impressed us is how quickly the turbo spooled, delivering strong power low on the RPM scale and giving the required boost for highway passing.
The all-wheel drive system proved an added benefit, keeping this sedan straight when a bit too much power traveled to the front wheels. We found the ride smooth, the steering accurate, and the handling engaging, especially on twisty roads and when cornering.
It's doubtful the front-wheel-drive version would handle as well, so that's something to keep in mind.
Competitive Set
Can you say, "midsize sedan?" For decades, this was the family vehicle of choice for anyone not wanting a minivan. A steady stream of offerings from the domestics ensured strong sales. Trouble is, the names changed frequently and the offerings with it.
Kia may have ditched the Optima, but it replaced this one with a better model. We'd compare this sedan with a Buick, if GM's premium brand had something besides the Regal. Owners of the now-retired and full-size LaCrosse is one such model that Kia likely had in mind.
In this segment, the strongest sellers include the Toyota Camry, Honda Accord, and Nissan Altima. Other models to consider include the Subaru Legacy, Volkswagen Passat, Chevrolet Malibu, Mazda6, and the Hyundai Sonata. Models from Dodge, Chrysler, Mitsubishi, and Ford are no more.
Our Recommendation
We're excited to see what the K5 GT is all about, but likely we won't get to review one before next year. So, our choices as of this writing are with the standard four trims. We're impressed that the K5 costs just $100 more than the outgoing Optima. This is clearly a big leap forward for Kia and they're not asking consumers to pay for it.
Kia models are typically well equipped for each trim. With the K5, we'd go with all-wheel drive for the extra handling benefit. Finally, if you choose the GT Line, you'll pay near the sticker price of our test model or you can drop the Special Edition Package to save cash.
Our money is on the upgrade as the big screen is simply beautiful and as good as, if not better, than what some luxury marques offer.
2021 Kia K5 Specifications
| Kia | 2021 K5 |
| --- | --- |
| Segment | Midsize Sedan |
| Price Range | $23,490 to $30,490 |
| Destination Charge | $965 |
| Engine No. 1 | 1.6-liter, turbo I4 |
| Horsepower | 180 @ 5,500 rpm |
| Torque (lb.-ft.) | 195 @ 1,500 rpm |
| Transmission | 8­-Speed Automatic |
| Engine No.2 | 2.5-liter, turbo I4 |
| Horsepower | 290 @ 5,800 rpm |
| Torque (lb.-ft.) | 311 @ 1,650 rpm |
| Transmission | 8-Speed Dual-Clutch |
| Seating | 5 |
| Curb Weight (pounds) | 3,115 to 3,534 |
| Wheelbase (inches) | 112.2 |
| Length (inches) | 193.1 |
| Width (inches) | 73.2 |
| Height (inches) | 56.9 |
| Head room (f,r…inches) | 40.2, 37.8 |
| Legroom (f,r…inches) | 46.1, 35.2 |
| Shoulder room (f,r…inches) | 58.0, 56.1 |
| Hip room (f,r…inches) | 56.0, 56.0 |
| Storage (cubic feet) | 16.0 |
| Gross vehicle weight (pounds) | NR |
| Towing (pounds) | N/A |
| Payload (pounds) | NR |
| Fuel | Regular |
| Fuel Tank (gallons) | 14.8 |
| EPA Fuel MPG (city/highway/combined) | 29/38/32 (1.6); 24/32/27 (turbo) |
| Manufacturing Plant | West Point, Georgia USA |
Data compiled by Tom Keegan. All rights reserved.
---
See Also – The 2020 Kia Sedona Buying Guide
Photos copyright Auto Trends Magazine. All rights reserved.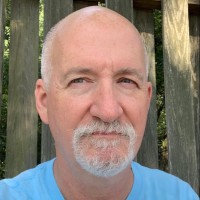 Latest posts by Matthew Keegan
(see all)