Mazda puts the kick in the CX-5 crossover with a turbocharged option.
Mazda doesn't get the attention most of the big players in the market receive and that's a shame. We've long admired this Japanese brand for its cutting-edge styling, leading-edge technology and safety features, and its cut-above look. Even in base form it delivers on many of the amenities customers want.
The Mazda CX-5 is a compact crossover utility vehicle with room for five. Its place in the market puts it just above most models when it comes to a premium look and vibe. The available turbocharged engine brings a performance edge not matched by most.
See Also – 2023 Mazda CX-5 Review
---
2021 Mazda CX-5 Review
---
Mazda makes the 2021 CX-5 available in Sport, Touring, Carbon Edition, Carbon Edition Turbo, Grand Touring, Grand Touring Reserve, and Signature trims. Prices range from $25,270 to $37,405, plus a $1,100 destination charge.
For 2021, the CX-5 gains a new 10.3-inch screen display, which replaces the previous 7-inch unit. The screen includes updated Mazda Connect Services with a Wi-Fi hotspot and standard smartphone integration. Also for this year, a pair of Carbon Edition models roll out. These combine a unique gray exterior with a red interior. The range-topping Signature edition adds an improved 360-degree camera, driver attention alert, and rear automatic emergency braking.
---
---
Exterior
The Mazda CX-5 continues to advance a look that is at once sporty as it is elegant. Its presence seems like a much more expensive model, but its down-to-earth price demonstrates that it's anything but that.
Mazda eschews the bulkiness inherent to some crossovers, by presenting a design that's compact and not overwrought with senseless detailing. Its stance looks very much like a Mazda3 hatchback, demonstrating just how closely aligned these models are. From the front, a gaping grille with narrow headlights punctuate this crossover's long nose. Equally, the rear has its own lighting drama going on, but narrow lights are in order. This crossover's profile is fairly simple with wheel well detailing, light signature lines, and lower panel sculpting present.
The list of standard features is impressive. Here, you'll find LED headlights with an automatic on/off feature, daytime running lights, 17-inch alloy wheels, and a roofline spoiler. The power side mirror casings match the body's color and include LED turn signals. And all this is for a base model.
Among the upgrades are automatic-leveling headlights beginning with the Touring trim, LED daytime running lights, LED fog lights, and LED combination taillights. A power liftgate, windshield washer de-icer, and automatic power-folding side mirrors are also available. The top-of-the-line models feature 19-inch alloy wheels in a variety of designs.
---
---
Interior
Four sit insides the CX-5 comfortably and five in a pinch. That's the typical arrangement in small crossovers and is something to keep in mind when shopping for one.
While the exterior does its best to demonstrate pomp without the excess, the cabin is largely devoid of any loud embellishments. Instead, Mazda chooses a look that's fairly simple, straightforward, and minimalist. Beyond the front-and-center display sitting on top of the dashboard, the cabin supplies harmony with its lovely shapes, flowing lines, and lack of clutter. Because it doesn't have a busy look that also means it isn't distracting.
---
---
Just as the CX-5 is well equipped with its exterior, tech, and safety features, the cabin lacks little that customers want in a base model. All trims come with full power accessories, a tilt-and-telescopic steering column, push-button start, air conditioning, and steering wheel-mounted audio and cruise control.
Cloth seats are standard; imitation leather and real hides are available. Dual-zone climate control, heated front seats, a heated steering wheel, power front seats with lumbar support, and heated outboard rear seats are also available. On the top trim, real wood comes in along with special stitching, and LED lighting.
The cargo space measures 30.9 cubic feet or 59.6 cubic feet with the rear seat folded. That's average for the segment, but it's still roomy enough to carry home your yard sale finds or stuff the cargo bay with luggage for a week-long excursion for you and your significant other. Or you could split-fold the rear seat to accompany another passenger – perhaps your toddler?
All in all, the CX-5 meets or exceeds expectations. On the top trim, it is worth comparing to the Volvo XC40. Yes, Mazda goes a cut above to win over traditional premium and luxury vehicle owners. That's not something too many competitors consider, but it seems to work well with Mazda.
---
---
Mazda's color display follows a trends to larger units. At 10.25 inches, it eclipses the 7-inch unit previously offered and equals what competitors are doing.
---
Tech
In the tech arena, the 2021 CX-5 comes with an oversized 10.25-inch full-color display, Android Auto and Apple CarPlay smartphone integration, a four-speaker audio package, HD Radio, and Bluetooth.
Among the upgrades found in various packages or trim levels are such features as a 10-speaker Bose audio system (most trims have six speakers). Two front USB ports are standard, but beginning with the next-level Touring edition, a pair of rear USB ports are added.
Other available features include satellite radio and navigation. We think the standard smartphone integration is the best choice to handle your navigation needs and comes at no extra cost to you.
Safety
On the safety front, Mazda equips the CX-5 with high-beam control, lane-keep assist, lane departure warning, blind-spot monitoring, rear cross-traffic alert, automatic emergency braking with pedestrian detection, and adaptive cruise control with full stop and go.
We applaud Mazda for including many of the top driver-assist features as standard equipment.
Move up to the Touring trim and the CX-5 gains automatic leveling headlights. It's at the Signature trim where the equipment list includes a 360-degree monitor with front and rear parking sensors, traffic sign recognition, driver attention alert, and enhanced braking.
All in all, the CX-5 supplies the safety features shoppers may want and then some.
---
---
Performance
Mazda offers two engine choices with the 2021 CX-5. Both displace 2.5 liters.
The first engine comes naturally aspirated with an output of 187 horsepower and 186 pound-feet of torque. The second engine is turbocharged, producing 227 horsepower and 310 pound-feet of torque. That is, if regular fuel (87 octane) is used.
Add premium fuel to the mix and the turbocharged engine reaches 250 horsepower and 320 pound-feet of torque. That's an amazing amount of power on tap for a small SUV, something not reached by key competitors. Not Ford. Not Toyota. Not Volkswagen.
Mazda gives buyers a choice of front- or all-wheel drive with both engines (although some trims are all-wheel-drive only). Power routes to the wheels utilizing a 6-speed automatic transmission. That's two fewer cogs than what most manufacturers deliver these days, although some, like Nissan, supply a continuously variable transmission. No matter, the transmission shifts smoothly to get the job done.
We think most customers will be satisfied with the base engine. It delivers the best fuel efficiency, coming in at 31 mpg (30 mpg with AWD). That's 3 mpg better than the turbo version. Further, when the CX-5 is properly equipped, it pulls up to 2,000 pounds.
---
---
Mazda's gasoline engines feature a high-compression ratio which allows them to run on regular or premium fuel with only a slight loss of power with lower-grade gasoline.
---
Our test model had the turbo engine and all-wheel drive. We found the CX-5 was strong, from step-off acceleration to passing power. But remember one thing: the turbo once it's fully spooled is a beast. However, there is some detectable lag before it kicks in – this represents a mere annoyance for some, but it may be a source of aggravation for others. Our recommendation is to give the CX-5 a try when the engine is warm, then floor it. Typically, the lag time shrinks noticeably once this Mazda has been driven for a while.
Beyond the lag, the CX-5 holds its own on the road, but we can't imagine securing this engine without all-wheel drive. Indeed, as is common with any vehicle with this much power, the front end tends to shift from side to side when full power is tapped. Consequently, it needs one of two things to keep it stabilized.
Firstly, a limited-slip differential would help maintain control when all the power is sent to the front wheels. Mazda doesn't offer this with its front-wheel-drive CX-5, therefore the next best choice is upgrading to all-wheel drive. Here, we found the system kicks in just as slippage occurs, thereby stabilizing the crossover. Moreover, all-wheel drive delivers benefits that go beyond dry roads – you'll prize the grip on slick roads, especially if you live where winter conditions are common. In that case, a set of winter tires supplies optimum grip on ice and snow.
We took the CX-5 to some of our favorite backroads, then traveled down the lightly used gravel roads in rural Moore County. While sport mode is fun on the roads themselves, we left this crossover in its standard mode when exiting the pavement. The CX-5 got the job done, as we pushed through puddles, climbed small berms, or otherwise caused the AWD system to kick in when the grip began to deteriorate. Not once did we feel that it fell short of the mark – this little crossover hung on and got the job done.
As with most crossovers that aren't a Jeep or a Subaru, you'll want to pick your surfaces carefully. All-wheel drive is typically a poor substitute for four-wheel drive, lacking the locking rear differential and low gearing necessary to navigate tough terrain. Furthermore, the CX-5 doesn't have the underbody cladding to protect the radiator, transmission, and other sensitive parts – you'll want to keep it away from anything beyond light-duty off-roading.
---
---
Mazda's fleet of crossover utility vehicles now numbers four models. Beneath the CX-5 are the CX-3 and CX-30 subcompacts, the latter a slightly larger and premium crossover than the smallest of the two. At the top of the line is the CX-9, which is Mazda's only three-row, seven-passenger utility vehicle.
---
Competitive Set
The compact crossover utility segment is a hot one, rich in model offerings, including occasionally more than one from a particular manufacturer. The segment typically includes models with standard front-wheel drive and available all-wheel drive. Only the Subaru Forester comes with standard all-wheel drive.
Among the many competitors are the Chevrolet Equinox, Nissan Rogue, Ford Escape, Toyota RAV4, Mitsubishi Outlander, Kia Sportage and Soul, the Hyundai Tucson, GMC Terrain, Honda CR-V, Jeep Compass, and the Volkswagen Tiguan. Most models start just below $25,000, then peak somewhere near or above $35,000. The sweet spot is right around $30,000 for most models.
---
Our Recommendation
The CX-5 is one of the few models where the standard or base model comes relatively well equipped. In other words, there isn't a strip model to be had and it shows.
That said, we think starting your search with the Touring trim is the way to go. Here, you'll find upgraded headlights, a power driver's seat with lumbar support, heated front seats, and imitation leather. Keep in mind, though, you can't obtain the more powerful turbo engine until you choose the Carbon Edition or the Grand Touring Reserve, adding thousands of dollars to your cost. Your price will push well above $30,000 with our recommended all-wheel drive option.
To sum up, the Mazda CX-5 delivers many of the features we like in a package that is elegant, sporty, and cleanly designed. A hybrid variant would add an interesting layer to this model line, but one isn't available. At least not yet. But your gasoline engine choices are strong and the efficiency is there, especially with the standard four-cylinder engine.
---
---
2021 Mazda CX-5 Specifications
---
Mazda
2021 CX-5
Segment
Compact SUV
Price Range
$25,190 to $37,155
Destination Charge
$1,100
Engine No. 1
2.5-liter, I4
Horsepower
187 @ 6,000 rpm
Torque (lb.-ft.)
186 @ 4,000 rpm
Transmission
6-speed automatic
Engine No. 2
2.5-liter, I4
Horsepower
227/250 @ 2,000 rpm
Torque (lb.-ft.)
310/320 @ 5,000 rpm
Transmission
6-speed automatic
Seating
5
Curb Weight (pounds)
3,679
Wheelbase (inches)
106.2
Length (inches)
179.1
Width (inches)
72.5
Height (inches)
66.1
Headroom (f,r…inches)
39.7, 39.0
Legroom (f,r…inches)
41.0, 39.6
Shoulder room (f,r…inches)
57.1, 54.8
Hip room (f,r…inches)
55.2, 55.3
Storage (cubic feet)
30.9, 59.6
Gross vehicle weight rating (pounds)
4,724
Towing (pounds)
2,000
Payload (pounds)
NR
Fuel
regular
Fuel Tank (gallons)
15.3
EPA Fuel MPG (city/highway/combined)
24/30/26
Manufacturing Plant
Japan
---
See Also — Drop-Top Delight: 2019 Mazda MX-5 Miata
Photos copyright Auto Trends Magazine. All rights reserved.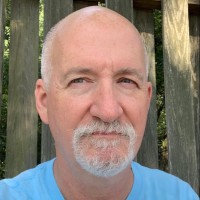 Latest posts by Matthew Keegan
(see all)