Mazda's hottest hatch since the Mazdaspeed3 is here.
---
Do you remember the Mazdaspeed3? That model was arguably the best hatchback Mazda has produced to date, one that was sold from 2007 to 2013. After it was discontinued, Mazda fans have longed for its return.
Well, the Mazdaspeed3 isn't returning, at least not yet. Instead, for 2021 Mazda released the Mazda3 Turbo, which is just as fast as the previous model, although this one places more of an emphasis on opulence over performance.
Indeed, where the Mazdaspeed3 was front-wheel drive with a limited-slip differential, this one relies on all-wheel drive to keep the hot hatchback stable. Furthermore, unlike the earlier model, the latest hot hatchback eschews a manual transmission for an automatic with paddle shifters. Yes, color us disappointed too.
2021 Mazda Mazda3 Review
Mazda prices the 2021 Mazda3 Hatchback from $22,500 to $33,750, plus a $945 destination charge. Also available is the Mazda3 Sedan (we reviewed that vehicle here). This one is priced from $20,500 to $32,450, plus destination.
The Mazda3 seats up to five and comes with standard front-wheel drive. All-wheel drive is available on all but the base trims. Customers have a choice of three engines (two for the hatchback).
For this review, we'll concentrate on the most potent engine of the three, the one powering the top-end turbocharged trims: Turbo and Turbo Premium Plus.
Exterior
Which do you prefer? Sedan or a hatchback? Although this review covers the hatchback, the sedan is worth a mention for a few things, including its longer overall size and clean lines.
While the hatchback has more storage space, the sedan supplies the better rearward visibility – the rear roof pillars on the hatchback are much more substantial and limit the view. That problem, however, is easily negotiated by the judicious use of rear and side mirrors as well as the backup camera display.
Like most modern models, the Mazda3 is dominated by a gaping grille. In this design, the grille tilts slightly forward, evoking an even more powerful presence than it otherwise would feature if the grille was left erect. Pushing out from the top of the grille are a pair of thin headlights completing an evocative front fascia statement.
The Mazda3 does without the usual big cutouts common to some cars (here's looking at you, Toyota Corolla) for expressive contours. It maintains its sporty demeanor without overplaying the design. Yet, the rear roof pillars on the hatchback abruptly intercede to dominate the rear quarter.
The rear is the most striking angle of all with an almost wing-like spoiler emerging from the top of the hatch to sleek tail lamps bringing up the rear. A pair of wide exhaust ports place a sporty exclamation point on the overall design.
Among the more noteworthy exterior features are LED headlights with signature lighting, an adaptive front lighting system for expanded peripheral vision when turning, power-folding and heated side mirrors, 18-inch BBS alloy wheels with black finish, and a power-sliding moonroof.
Choose the Premium Plus Package and Mazda adds a black rear roofline spoiler, a black front air dam, and front air guides.
Interior
Let's get this one point out of the way from the onset – the Mazda3 hatchback is very comfortable for two. Fold down the rear seat and there's enough luggage space for a week-long vacation for you and your significant other. In effect, that standard 20.1 cubic feet of storage space nearly doubles when the rear seat is folded.
If you're planning to use the rear seat for passengers, you'll need to assess that space carefully. To begin, entering the rear compartment means ducking your head to avoid hitting the roof. Likewise, exiting the vehicle means exercising similar care.
Once you're sitting on the back seat, you'll notice the indentations in the front seats for rear legroom. This is necessary to allow for slightly more room to negotiate.
Even then, the legroom is tight and likely best for two youngsters for lengthy trips. There are three seatbelt placements in the rear, but the middle position is best used for folding down the armrest instead.
The interior design is what sets the Mazda3 apart from most models. This Mazda seems closer to a premium car because of the careful layout of the cabin and the quality of the materials used. Indeed, the low beltline coupled with the high placement of the infotainment screen reminds us of Audi.
As for the materials, soft-touch textiles dominate along with brightwork trim and beautiful imitation leather-wrapped seats.
Our test model came with full power accessories, a tilt-and-telescopic steering column, a heated steering wheel, dual-zone climate control, and an 8-way power-adjustable seat with power lumbar support. It's at this trim where real hides are used to wrap the seats and they're at once comfortable as they are beautiful.
Tech
The Mazda3 Turbo comes well equipped with an 8.8-inch color display, a Commander control dial, a 12-speaker Bose audio system, HD Radio, satellite radio, Bluetooth, and USB connectivity. Also standard is Apple CarPlay and Android Auto smartphone compatibility.
To acquire Mazda's navigation system means upgrading to the Premium Plus trim, a $2,850 upgrade that bundles many other features, including a surround-view monitor. If a wireless charging pad is desired (one of our favorite features in modern cars), it's a $275 accessory upgrade.
We're not fans of Mazda's infotainment system, at least not from a control perspective.
While nearly all competitors supply touch-screen access, the Mazda requires "dialing in" your choices with the Commander dial. There are too many steps to take to handle most features and this can prove annoying and distracting while driving.
Let's hope that the next-generation system under development is more user friendly than this one.
Safety
Mazda equips the Turbo with its i-Activsense suite of driver-assist safety features. These items include traffic jam assist, blind-spot monitoring with rear cross-traffic alert, driver attention alert, lane-keeping assist, high beam control, and adaptive cruise control with full stop and go.
Opt for the Premium Plus package and Mazda adds the surround-view monitor, rear-braking, and front and rear parking sensors.
The 2021 Mazda3 hatchback garnered the Insurance Institute for Highway Safety's (IIHS) Top Safety Pick+ award, its highest honor. This award applies to models equipped with the advanced lighting system.
Similarly, the National Highway Traffic Safety Administration (NHTSA) also bestowed its top rating on the Mazda3, with five stars.
Performance
Mazda has been teasing us with boosted performance these past few years as a 2.5-liter turbocharged four-cylinder engine powers the CX-9 crossover and is also available in the Mazda6 sedan. That same engine finds its way to the Mazda3 this year in the standard Turbo and Turbo Premium Plus trims.
For Mazdaspeed3 fans, the new engine is a welcome addition to the product line. Conspicuously absent is a 6-speed manual gearbox, what was offered in the Mazdaspeed3. Instead, Mazda pairs this power-dense engine with a 6-speed automatic transmission, the same one found in the Mazda6 and the CX-9.
Why did Mazda do this? Well, we can only surmise that Mazda's intended audience isn't the usual tuner-set composed mostly of 20-something drivers.
Instead, Mazda seems to be aiming for 30-something drivers who are looking for a more sophisticated (and less engaging) driving experience, much in the same way they'll find that by driving one of Europe's finer hatchbacks. For a mainstream brand, Mazda goes premium with its top-trim levels, often bettering competing models while making a move toward the luxury sphere.
All this doesn't mean the Mazda3 isn't fun to drive – on the contrary, there is copious amounts of power on tap – 227 horsepower and 310 pound-feet of torque with regular grade gasoline or 250 horsepower and 320 pound-feet of torque when this turbo model is fueled exclusively with premium grade gasoline.
And all the fun is within easy reach too, provided you're not mired in a traffic-induced bumper-to-bumper commuter environment where the hatchback simply crawls along with everyone else. In this case, it serves well as a commuter car, but once the backlog ends, you'll want to open her up, so to speak.
We're not always very precise in measuring our 0-60 mph times unless we're using an available readout from the car to determine what it can do and does. Absent that, we try our level best to push our performance-oriented cars to the limit. In this case, by flooring it whenever the opportunity arises.
Thus, we soon discovered how quick this "pocket rocket" can go, somewhere under 6 seconds in the run-up to 60 mph from a dead stop, but likely closer to 5 seconds. That's within the range of the Mazdaspeed3 and, according to Car & Driver, about 0.2 seconds faster too.
The difference-maker for the 2021 Turbo is the all-wheel-drive system. This system kicks in the very moment wheelspin begins, by shuttling some power rearward to stabilize the vehicle. There is a slight hesitation when this occurs as the front wheels wail before the rear wheels engage.
We were all smiles while driving the Turbo on our favorite backroads, especially of the twisty kind. This little people mover stays planted, working curvy roads with ease and entering and leaving corners with similar aplomb. The connection to the road is good, although not great, and ride comfort is about average for the segment.
We haven't driven the Mazdaspeed3, so offering a proper comparison between the two isn't possible, at least not from us. However, as some other experts have noted, the Mazdaspeed3 has less body roll and its overall handling is better than the current model.
The earlier model also came with a limited-slip differential, which we think gave it a performance edge, particularly in the handling department. Yet, the two models are more alike than different, thus we think some younger buyers who can do without a manual gearbox will find it nearly equally entertaining nonetheless.
Competitive Set
The Mazda3 should be compared with any compact model still available on the market. We say "still available" as the Detroit 3 have abandoned the segment. This means the Ford Focus, Chevrolet Cruze, and Dodge Dart have each entered retirement. Well, at least in the U.S. market for the first two, while the Dart is gone in all markets.
Among the Mazda3's competitors are the Hyundai Elantra, Toyota Corolla, Volkswagen Jetta, Kia Forte, Subaru Impreza, Honda Civic, and the Nissan Sentra. When eyeing the Mazda turbo, there are just a few direct competitors.
These models include the Subaru WRX, Honda Type R, and the Volkswagen Jetta GLI. Of these three, only the WRX has all-wheel drive. You have to move down a segment to the Golf R to find a similar model from VW.
Because the Mazda3 Turbo is more refined and upscale than anything else Mazda has offered in this segment before, the Audi A3 and Mercedes-Benz CLA are close competitors. Notably, a fully-loaded Mazda3 Turbo Premium Plus tops out in the mid-30s or about where these two European models start.
Our Recommendation
If you're already looking at the Turbo model, we think shelling out an extra $3,000 for the Premium Plus is worth considering. That upgrade embellishes the exterior, expands the safety features, and brings in perforated leather. It's at this price point where the Mazda does its best to battle the sophisticated Europeans.
We know that the absence of a 6-speed manual transmission is a big disappointment for some. You can still get a manual with the Mazda3, but that means settling for the naturally aspirated version of the 2.5-liter engine and the attendant 25-percent loss in horsepower (40-percent in torque).
Perhaps one day Mazda will rectify the omission and give enthusiasts the strong counter to the Subaru WRX they truly crave.
2021 Mazda3 Specifications
| Mazda | 2021 Mazda3 Hatchback |
| --- | --- |
| Segment | Compact Car |
| Price Range | $22,500 to $33,750 |
| Destination Charge | $995 |
| Engine No. 1 (sedan only) | 2.0-liter, I4 |
| Horsepower | 155 @ 6,000 rpm |
| Torque (lb.-ft.) | 150 @ 4,000 rpm |
| Transmission | 6-speed automatic |
| Engine No. 2 | 2.5-liter, I4 |
| Horsepower | 186 @ 6,000 rpm |
| Torque (lb.-ft.) | 186 @ 4,000 rpm |
| Transmission | 6-speed manual; 6-speed automatic |
| Engine No. 3 | 2.5-liter, Turbo I4 |
| Horsepower | 227/250 @ 6,000 rpm |
| Torque (lb.-ft.) | 310/320 @ 4,000 rpm |
| Transmission | 6-speed automatic |
| Seating | 5 |
| Curb Weight (pounds) | 3,022 to 3,383 |
| Wheelbase (inches) | 107.3 |
| Length (inches) | 175.6 |
| Width (inches) | 70.7 |
| Height (inches) | 56.9 |
| Headroom (f,r…inches) | 38.0, 37.2 |
| Legroom (f,r…inches) | 42.3, 35.1 |
| Shoulder room (f,r…inches) | 55.7, 53.4 |
| Hip room (f,r…inches) | 54.6, 50.9 |
| Storage (cubic feet) | 20.1 |
| Gross vehicle weight (pounds) | NR |
| Towing (pounds) | NR |
| Payload (pounds) | NR |
| Fuel | Regular |
| Fuel Tank (gallons) | 13.2 |
| EPA Fuel MPG (city/highway/combined) | 23/31/26 (Turbo) |
| Manufacturing Plant | Hofu, Yamaguchi, Japan |
See Also –On the Road With a 2020 Mazda CX-5
Photos copyright Auto Trends Magazine. All rights reserved.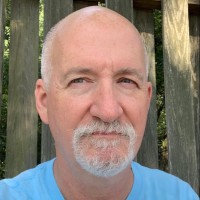 Latest posts by Matthew Keegan
(see all)