Ram debuts the 1500 TRX, its answer to the Ford F-150 Raptor. Billed as an "apex predator," Ram claims the new model is the "quickest, fastest, and most powerful mass-produced truck in the world…"
---
The long-awaited Ram 1500 TRX made its debut on Monday, the brand's answer to the Ford F-150 Raptor. For the first time since the Raptor's debut a decade ago, it has a serious challenger, one that Ram calls the "apex predator," in an obvious rub against Ford's vaunted truck.
The new truck debuts this fall and comes with the same 6.2-liter supercharged V8 engine powering various Dodge Hellcat models.
Ram's debut was held online, yet another concession to the COVID-19 pandemic that's turned the world upside down this year. Nevertheless, manufacturers are moving ahead with new and specialty models, realizing that the pandemic will eventually end and customers will continue to crave what's offered.
The TRX features an all-new, unique suspension system with active damping, one that Ram says is inspired by desert off-road racers. This system incorporates forged aluminum front upper and lower control arms with special attention to caster and camber angles during suspension cycling.
The TRX's engine is rated 702 horsepower and 650 pound-feet of torque, while the 3.5-liter twin-turbocharged V6 engine powering the Raptor delivers 450 horsepower and 510 pound-feet of torque.
Ram utilizes an 8-speed automatic transmission to route power to the wheels and that's the same one found in the Jeep Grand Cherokee Trackhawk. The Raptor has a 10-speed automatic.
Ram claims a 0-60 mph time of 4.5 seconds and 0-100 mph in 10.5 seconds. The current Raptor has a 5.1-second 0-60 mph time. We may see some improvement for the Ford when the all-new 2021 F-150 debuts this fall. That said, the Raptor typically doesn't arrive until months after a new F-150 debuts.
TRX uses a Dana 60 solid rear axle with a 3.55 ratio featuring full-floating hubs and axle-hop damper for improved traction and axle control on rough surfaces. An electronic locking rear differential is standard for increased performance off-road.
The TRX features a fully-loaded interior with a custom, padded, flat-bottom steering wheel.
Based on the same layout at the Rebel, trucks outfitted with a TR Equipment Group welcome passengers with premium cloth and vinyl accents featuring black and Dark Ruby Red surfaces.
Opting for the TR1 or TR2 Equipment Group provides an interior based on the Ram 1500 Limited and features an all-black color scheme with leather and suede to give TRX a unique appearance. Heated and ventilated premium Natura Plus leather with perforated suede accents cover the front bucket and rear bench seats.
The TR1 and TR2 Equipment Groups come standard with medium Greystone stitching and Graphite Metallic accents. The TR2 Equipment Group offers TRX red stitching and carbon fiber accents as an available option.
The 2021 Ram TRX features a 2-inch ride height advantange over the Ram 1500, supplying it with 11.8 inches of ground clearance and capability of up to 32 inches of water fording.
Notably, the TRX has three special off-road modes – Mud/Sand, Rock and Baja. Like the on-road modes, the off-road drive modes control several systems, including the four-wheel-drive system, throttle response, transmission, paddle shifters, suspension and steering.
Other attributes include an 8,100-pound towing capacity and a 1,310-pound payload rating.
The TRX rides on Goodyear Wrangler Territory 325/65/R18 All-Terrain 35-inch tires, which were developed exclusively for Ram TRX. They're designed to mitigate wear resistance, enhance traction, and reduce road noise. This truck features 15-inch brakes, the largest in the segment.
Ram says the TRX has an approach angle of 30.2 degrees, a breakover angle of 21.9 degrees, and a departure angle of 23.5 degrees.
The TRX is 8-inches wider than a standard Ram 1500 at 88 inches and carries a 6-inch-wider track. Sizeable 325/65R18 (35-inch) tires cycle through 13-inches of front and 14-inches of rear-wheel travel with Bilstein Blackhawk e2 adaptive dampers controlling the mass.
The any-speed rear locker lives in a full-floating Dana 60 rear axle, which raises the minimum ground clearance to 11.8-inches.
Ram 1500 TRX Launch Edition
Ram says the TRX will cost $70,000 plus a $1,690 destination charge. With various upgrades and add-ons included, we're likely to see some versions top $100,000, an almost unimaginable amount for a pickup truck.
Likely, the limited Launch Edition model (702 compies) will set the pace with its special paint scheme, unique red and brushed-aluminum center console badge identifying it as a special, limited-edition TRX model, and a 19-speaker Harmon Kardon audio system, among other features. The Launch Edition arrives this fall.
Additional Ram 1500 TRX Photos
---
See Also – King of all Trucks: Ford F-150 Raptor
Photos copyright Fiat Chrysler Automobiles.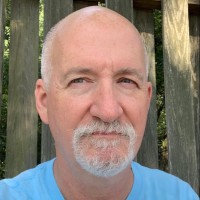 Latest posts by Matthew Keegan
(see all)