The Subaru Legacy combines an available turbo Boxer engine with all-wheel drive for incomparable value.
---
Among midsize sedans, the Subaru Legacy is the only model with standard all-wheel drive. Moreover, it is also the only one to utilize horizontally opposed four-cylinder engines, a design that enables it to sit lower in the engine bay and nearer to the center of gravity.
The Legacy isn't the most handsome model in this segment, but its stellar safety record, technologies, and powertrain choices are second to none.
2021 Subaru Legacy Review
The 2021 Subaru Legacy is a compact all-wheel-drive midsize sedan with room for five. Available in seven trims, this model costs from $22,895 to $36,145, plus a $925 freight charge. Subaru offers two engine choices and one automatic transmission.
One year removed from the rollout of the all-new 2020 model, the 2021 Legacy serves up light changes. Specifically, steering responsive LED headlights are now standard across all trim levels.
Further, a front and rear passenger seat belt reminder is now included. Finally, a rear seat reminder is now added to the list of standard safety features.
Exterior Highlights
Make no mistake about it: several competing models in this segment supply a more provocative (Toyota Camry) or upscale (Honda Accord) design than the Subaru Legacy. The Mazda6 may be the sportiest of the lot.
None of this takes anything away from the Legacy. Indeed, this segment has evolved from bland mid-sizers to attractive four-door saloons. Some manufacturers have gone to greater lengths to achieve this. For the record, we put the Legacy just ahead of the Volkswagen Passat for styling interest.
But even then, we like the changes made to the most recent-generation Legacy. The front fascia delivers the sportiest flair ever with its wraparound lights, diamond-shaped grille, and undulating hood.
Run your eyes along the profile and the expected character lines and body sculpting is present. The most standout feature, at least for our test model, was the beautiful wheel design.
Next, move your eyes across the rear and there is nothing that screams for attention. The trunk-lip spoiler, wraparound lights, and dual exhaust ports are features of note.
Trim Distinctions
The LED steering responsive headlights are perhaps the most significant feature of the Legacy's exterior. Not so much for the design, but the technology. This set of helpful lights are standard across the product range.
Other standard features of note include black-clad folding side mirrors and 17-inch steel wheels.
Move up through the trim range and the Legacy struts its stuff. Specifically, Subaru adds integrated turn signal indicators to the side mirrors, beginning with the Premium trim. Furthermore, they're also heated.
LED fog lights, an automatic tilt-down passenger side mirror, heated side mirrors, and a power tilt-and-slide moonroof are offered. The wheel choices include various 17- and 18-inch aluminum-alloy designs.
A pair of styling upgrades accompany the Sport and Touring XT trims, respectively. First, the Sport model receives embellishments to its grille, mirror caps, trunk spoiler, and wheels.
Think "black silica" touches here. Second, the Touring XT adds special touches to the pillar trim, the side mirrors, and adds chrome inserts to the body-color side mirrors. Both models gain features designed to raise visual interest.
Interior Highlights
The Subaru Legacy is a true five-seat sedan, with no holds barred. In addition, it comes with a trunk measuring 15.1 cubic feet and that's average for the segment.
We found the front seats very comfortable, thanks to a generous width, available extended thigh cushions, and better bolstering with the upper range trims. The cloth material in the standard models is strong and sturdy, but the Nappa leather found in the top trims wins it.
The usual and expected storage areas pepper the interior although they aren't as large as what some competing models offer. If your smartphone is especially large, though, the storage space isn't useful. Consequently, you may be looking for other areas for your phone to sit, such as in a cup holder.
For passengers sitting in on the rear seat, it's a mixed bag. On the one hand, there is ample legroom and more than sufficient space for three. On the other hand, passengers taller than six feet may find there isn't enough headroom. That's a result of the most recent redesign that lowered the roof.
Safety Features and Scores
In terms of safety, Subaru has the Legacy bolted down. With top ratings and an excellent suite of standard driver-assist technology, the Legacy is hard to ignore. Add in the standard all-wheel drive and Subaru goes to great lengths to ensure your safety.
The EyeSight Driver Assist Technology bundle works under the premise that an extra set of eyes are always welcome. Specifically, EyeSight looks ahead, then alerts the driver of potential dangers. Moreover, the system may intervene to assist in avoiding an accident.
EyeSight includes a pre-collision braking system, pre-collision throttle management (to allow the driver to react in time), lane departure and sway warning, and advanced cruise control with lane centering.
Offered separately and included with the two Limited and the Touring XT trim is blind-spot detection with lane change assist and rear cross-traffic alert. Thus, Subaru has all the currently available driver-assist features in the 2021 Legacy.
In-Cabin Technology
Only the base model comes with a 7-inch touch-screen display. Otherwise, every trim features an 11.6-inch display. The Subaru STARLINK bundle of connected features is standard. A four-speaker audio system is included.
Other standard features include Apple CarPlay and Android Auto smartphone compatibility, satellite radio, HD Radio, dual USB ports, and Bluetooth. Move up to the Premium trim and six speakers is the standard.
Further along, Subaru adds a navigation system. Next, make your move to the Limited trim and a 12-speaker Harman Kardon audio system takes over. These standard and optional features are what you'd expect with this model. Notably, a Qi wireless phone charging pad is an accessory item – it is installed at the dealership.
Powertrains, Performance, and Off-Road Credentials
When it comes to engines, Subaru is unusual with its horizontally opposed choices. Only Porsche does likewise.
Also known as a BOXER engine, the design places the cylinders in a cube instead of inline. Because of its special design, Subaru can sit the engine lower and closer to the center of gravity.
This enhances driving dynamics and is especially useful in the brand's two performance models: the small Subaru BRZ sports car and the compact WRX/STI sedan.
In the Legacy, Subaru offers two four-cylinder engine choices. Firstly, there is a 2.5-liter engine with 182 horsepower and 176 pound-feet of torque. Secondly, a 2.4-liter turbocharged engine with 260 horsepower and 277 pound-feet of torque is available. Both engines send power to the front wheels as well as to the rear wheels as needed.
Common to both engines is the quiet interior. We mention this because until recently the Legacy wasn't especially quiet. As it has grown and become more sophisticated, this model has gained a better ride as well.
Power to the People
We've only driven the Legacy with a turbocharged engine as well as the flat-six it replaced. The new engine beats the old engine's 256 horsepower and 247 pound-feet of torque and that's noteworthy as it won both performance categories.
We think the standard engine will satisfy most buyers as its performance numbers put it in the thick of things with its midsize competitors. Notably, Subaru did its CVT right by including paddle shifters that mimic an 8-speed automatic.
Even when not operated in manual mode, this transmission seems much more buttoned-down with little of the rubberband-pulling-effect of most such transmissions.
Nevertheless, the six-cylinder engine is in play with the two top trims and shouldn't be easily dismissed. Indeed, we found the sedan moves at a fast pace with a 0-60 mph time of about six seconds. Further, the expected turbo lag was barely perceptible and only a minor annoyance when we didn't expect it.
The Legacy's steering seems especially lightweight although it does build "weight" as this sedan picks up speed. On the handling front, the Legacy acquits itself thanks in large part to all-wheel drive.
This standard feature is certainly a difference-maker. For example, any time the wheels slip, the system kicks in to send power to the wheels that need it the most. In particular, this happens always when the roads are slick, ensuring an extra measure of protection. Immediately, the shift occurs and such matters as torque steer issues are mitigated.
Of course, there is a downside, namely in reduced fuel economy. In particular, a 3 mpg reduction in combined fuel economy becomes evident, but your numbers are likely to fall sharper if you drive mostly around town. For this reason, the upgrade may not be the trade-off you want in today's world of rising fuel prices.
Competitive Set
Several players have left the segment in recent years, including all of the domestics. You'll no longer find a single Chevrolet, Chrysler, Dodge, or Ford model. Instead, each of these brands has completely or almost entirely dropped car models in favor of utility vehicles and trucks.
In this segment, the Nissan Altima, Mazda Mazda6, Toyota Camry, and Kia K5 each offer available all-wheel drive. We haven't seen this many players since the Chrysler 200 and Ford Fusion Sport also offered all-wheel drive.
Other models to consider include the Hyundai Sonata, Volkswagen Passat and Arteon, and the Honda Accord.
Our Recommendation
It amazes us that Subaru can sell this sedan with a base price of under $23,000. With that package comes standard all-wheel drive, excellent safety features and scores, and strong technologies.
Yet, in keeping with the way we typically advise buyers, we toss out the base and top trims (the latter usually for being too expensive).
We think giving serious consideration to the Premium trim with a starting price of $25,145 is a great place to start. In detail, the upgrades include the All-Weather Package, a leather-wrapped steering wheel, dual-zone automatic climate control system, and a 10-way power driver seat.
In addition, a pair of USB charging ports are included in the rear section of the center console. Further, this model adds the tablet-style 11.6-inch display with direct touch controls for multimedia, HVAC, and vehicle settings. Lastly, various available package upgrades add no more than $2,595 to your price.
Therefore, you can get a well-equipped model for about $28,000 and that's a very reasonable price point in this highly competitive segment.
2021 Subaru Legacy Specifications
| Subaru | 2021 Legacy |
| --- | --- |
| Segment | Midsize Sedan |
| Price Range | $22,895 to $36,145 (plus $925 freight charge) |
| Engine No. 1 | 2.5-liter, flat-four |
| Horsepower | 182 @ 5,800 RPMs |
| Torque (lb.-ft.) | 176 @ 4,400 RPMs |
| Transmission | CVT |
| Engine No. 2 | 2.4-liter, turbo flat-four |
| Horsepower | 260 @ 5,600 RPMs |
| Torque (lb.-ft.) | 277 @ 2,000 to 4,800 RPMs |
| Transmission | CVT |
| Seating | 5 (2+3) |
| Curb Weight (pounds) | 3,500 to 3,790 |
| Wheelbase (inches) | 108.3 |
| Length (inches) | 190.6 |
| Width (inches) | 72.4 |
| Height (inches) | 59.1 |
| Head room (f,r — inches) | 39.4; 37.3 |
| Leg room (f,r — inches) | 42.8, 39.5 |
| Shoulder room (f,r — inches) | 58.1, 57.4 |
| Hip room (f,r — inches) | 55.5, 54.8 |
| Storage (cubic feet) | 15.1 |
| Gross vehicle weight (pounds) | NR |
| Towing (pounds) | NR |
| Payload (pounds) | NR |
| Fuel | regular |
| Fuel Tank (gallons) | 18.5 |
| EPA Fuel MPG (city/highway) | 27/35/30 (2.5L); 24/32/27 (turbo) |
| Manufacturing Plant | Lafayette, Indiana |
---
See Also – 10 Things We Like About the 2020 Subaru Legacy
2021 Subaru Legacy photos copyright Auto Trends Magazine. All rights reserved.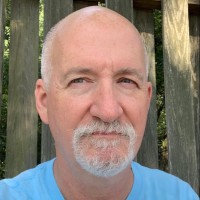 Latest posts by Matthew Keegan
(see all)