All-wheel drive comes to the Camry sedan range.
If you're shopping for an all-wheel drive model, chances are you're looking at a crossover or a pickup truck. As for most cars, outside of luxury models, you won't that option apart from Subaru.
However, in recent years we've seen models such as the Chrysler 200 and Ford Fusion Sport with all-wheel drive. Then there is the Subaru Legacy, which has standard all-wheel drive. More recently Nissan added an all-wheel drive option to the Altima and Kia did the same with its all-wheel-drive K5.
You can now count Toyota among the brands with an all-wheel-drive option in its midsize sedan, the Camry. It's an optional feature only available with the four-cylinder engine, but we think it'll find an audience for customer's placing a premium on driving dynamics, especially handling.
2021 Toyota Camry AWD Review
Toyota prices the 2021 Camry from $24,970 to $35,545, plus a $980 destination charge. This model is available in eight trims. Another four trims cover the Camry Hybrid, which is sold separately. The Camry is a midsize model with room for five.
After releasing an all-wheel-drive option late in the 2020 model year, Toyota rolled out a few additional changes for 2021. These include Toyota Safety Sense 2.5+, an updated driver assist technology suite. Other changes include a new front fascia, new wheels, and a floating multimedia display. Toyota also overhauled the available options and packages this year.
Exterior
We've spent extensive time with the Toyota Camry, especially since the current generation rolled out in 2018. For 2021 the model is refreshed with new grilles across the model line and new wheel choices.
The refreshed look keeps the Camry competitive in a segment where new models come out every five or six years. Now in its fourth year, the current-generation Camry maintains much of the look its had since 2018 and we're satisfied with it.
That look includes a long hood, squat roof, and a shortened rear deck. The design is common to European rear-wheel-drive models and Toyota's engineers managed to pull it off. Lots of character lines, cutouts, and strakes give this sedan personality.
The refreshed front end isn't dramatically changed although some trims gain a more defined lower air intake, while others benefit from a honeycomb grille. The available two-tone exterior with a contrasting room imparts flair.
Toyota equips the Camry with a variety of LED lighting elements, depending on the trim. The headlights, daytime running lights, fog lights, and tail lamps are enhanced accordingly.
Color-keyed or black side mirrors, some with heat elements and power controlled, are available. Most models come with 17-inch wheels; you'll also find 18- and 19-inch wheels choices.
Among the options are a power tilt-and-slide moonroof, a panoramic sunroof, a rear spoiler, and up to four exhaust ports. Special badging accompanies many trims, including a black or chrome AWD badge on our test model.
Interior
How much room do you need inside a vehicle? We've found the Camry has among the most spacious of all interiors in its class, rivaling some large models. There isn't a penalty seat in the house with ample legroom throughout. Still, the ideal riding arrangements features two in the rear with the available center armrest/cup holder folded down.
Toyota utilizes a variety of materials throughout the cabin. Near the base of the dashboard and front layout, hard plastics dominate. As you veer your eyes upward, soft-touch materials dominate, with double-stitching common. Wood inlays and patterned metals complement the look.
As we've noted in the past, the Camry is far from the quietest model in its class – you'll hear plenty of road noise while driving. The Camry's trunk measures 15.1 cubic feet and that's average for the class.
Among the standard features are full power accessories, a tilt-and-telescopic steering column, air conditioning, and fabric-trimmed seats. Move up through the trim range and imitation leather and real hides become available.
Adjustable front seats, heated and ventilated front seats, and a heated steering wheel are among the options.
Tech
Toyota supplies the Camry with a long list of tech features. Half of all trims come with a 7-inch touch-screen display and a six-speaker audio system. You'll also find Amazon Alexa, Android Auto, and Apple CarPlay compatibility, Bluetooth, two USB ports, satellite radio, and connected services.
Four of the trims swap out the standard screen for a 9-inch touch-screen display. Some models feature an upgrade to a 9-speaker JBL audio system. A Qi-compatible wireless smartphone charging pad is available.
In all, the features offered meet the expectations of most drivers, although a 110-volt power outlet option would have been great.
Safety
Toyota's safety quest is evident in the scores this sedan achieved in crash testing. The National Highway Traffic Safety Administration (NHTSA) awarded the Camry with a 5-star rating, its highest honor.
As for the insurance industry-backed Insurance Institute for Highway Safety (IIHS), the 2020 Camry achieved a Top Safety Pick+ award, which is also its highest honor. We expect the 2021 model will follow suit.
As mentioned at the top of the article, every 2021 Camry comes with the Toyota Safety Sense 2.5+ suite of driver-assist technology. These features include automatic high beams, a pre-collision system with pedestrian detection, lane departure alert with steering assist, lane tracing assist, road sign assist, and adaptive cruise control.
Other available features include an updated adaptive cruise control with full stop and go, blind-spot monitoring with rear cross-traffic alert, and rear cross-traffic braking.
Performance
We're seeing the demise of the V6 engine across the midsize segment. That's a shame because many of the previous offerings supplied substantial power. Where the V6 has gone away, manufacturers typically provide a turbocharged four-cylinder engine in its place.
Happily, both the standard inline-four and the available six-cylinder engine are naturally aspirated. Both work with an 8-speed automatic transmission to send power to the wheels.
The 3.5-liter V6 makes 301 horsepower and 267 pound-feet of torque. Its power output is strong and comes in higher than some V8 engines from a few generations ago. We've driven Camrys with this engine as well as the Tacoma pickup truck.
Suffice to say, it is a gamer. Certainly, there is very little torque understeer, although we must say that apart from the TRD model, handling is fair at best.
The base engine is a 2.5-liter four-cylinder. This one cranks out upwards of 206 horsepower and 186 pound-feet of torque. Both are laudable numbers and outperform most competitors. That the Camry pushes nearly 40 mpg in some applications while doing this is amazing.
With all-wheel drive an option, the Toyota Camry adds a measure of control we haven't seen in this sedan before. Instead of all power sent to the front wheels all the time, the rear wheels get in on the action.
However, that doesn't mean the rear wheels are always active. Indeed, the system is a part-timer. Specifically, this means power is only sent to the rear wheels when slippage is detected.
This may happen when conducting a fast start or when the roads are slippery because of rain, sand, or some other obstruction that causes spin. The system stays active as long as slippage is detected, then returns to front-wheel drive once it passes.
We kept our step-off acceleration under control, but we did drive on wet surfaces with the intention of causing the AWD system to activate. Sure enough, just as we passed over one wet section, then another, the rear wheels responded accordingly.
Instead of possibly spinning out from underneath us, the Camry held its course. We were delighted with how quickly it responded to keep this sedan planted.
Competitive Set
The midsize sedan segment is narrowing as brands such as Chrysler, Dodge, Mitsubishi, Ford, and Chevrolet no longer participate. Instead, each of these marques (besides Chrysler) has given us more crossover utility vehicles to consider.
Although demand has fallen and the pie has shrunken with it, there are a number of participants remaining, including the Nissan Altima, Subaru Legacy, Honda Accord, and the Volkswagen Passat (itself soon to disappear). Other models in the segment include the Hyundai Sonata, Kia K5, and the Mazda6.
Our Recommendation
Since the nature of this review centers on all-wheel drive, we'll look at that feature primarily when making our recommendation.
Is all-wheel drive worth it? It can be, especially for anyone living in the mountains or along the coast where sand regularly covers the roads. For everyone else, it supplies a handling edge under slick conditions. Thus, if you want this option, it's a $1,400 upgrade that may imbue the driver with a measure of much-needed confidence and assurance.
2021 Toyota Camry Specifications
| Toyota | 2021 Camry |
| --- | --- |
| Segment | Midsize Sedan |
| Price Range | From $24,970 to $35,545 |
| Destination Charge | $980 |
| Engine No. 1 | 2.5-liter, I4 |
| Transmission | 8-speed automatic |
| Horsepower | 203 to 206 @ 6,600 RPMs |
| Torque (lb.-ft.) | 182 to 186 @ 4,400 to 5,000 RPMs |
| Engine No. 2 | 3.5-liter, V6 |
| Transmission | 8-speed automatic |
| Horsepower | 301 @ 6,600 RPMs |
| Torque (lb.-ft.) | 267 @ 4,700 RPMs |
| Seating | 2+3 |
| Curb Weight (pounds) | 3,310 to 3,595 |
| Wheelbase (inches) | 111.2 |
| Length (inches) | 194.6 |
| Width (inches) | 73.1 |
| Height (inches) | 56.3 |
| Head room (f,r — inches) | 38.3, 38.0 |
| Leg room (f,r — inches) | 42.1, 38.0 |
| Shoulder room (f,r — inches) | 57.7, 55.7 |
| Hip room (f,r — inches) | 55.4, 54.7 |
| Storage (cubic feet) | 15.1 |
| Gross vehicle weight (pounds) | NR |
| Towing (pounds) | NR |
| Payload (pounds) | NR |
| Fuel | regular |
| Fuel Tank (gallons) | 15.8 |
| EPA Fuel MPG (city/highway/combined) | 28/39/32; 22/31/25 |
| Manufacturing Plant | Georgetown, Kentucky |
See Also – Toyota Brings the TRD Treatment to the Midsize Camry Sedan
Images copyright Auto Trends Magazine. All rights reserved.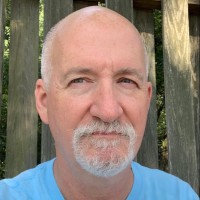 Latest posts by Matthew Keegan
(see all)