The Toyota Sienna is hybrid-only as it starts its fourth generation.
---
The minivan segment is shrinking, but the remaining players are committed as they regularly introduce new or improved models. For instance, the Chrysler Pacifica offers a plug-in hybrid, the Kia Carnival replaces the Sedona with a crossover look, and the Honda Odyssey continues to lead with premium features.
As for the Toyota Sienna, this minivan is all-new for 2021, launching its fourth generation. This time, however, Toyota changed the script by dropping its V6 engine and replacing it with a hybrid drivetrain comprised of a four-cylinder engine, electric motors, and a battery pack.
The change to an all-hybrid-offering gives customers an all or nothing proposition, but the trade-off in improved efficiency and reduced emissions is noteworthy.
2021 Toyota Sienna Review
Toyota offers the 2021 Sienna in LE ($34,460), XLE ($39,750), XSE ($42,000), Limited ($46,700), and Platinum ($49,900) trims. Add $1,175 for the destination charge. The Sienna comes with standard front-wheel drive and available all-wheel drive with seating for seven or eight.
Exterior Highlights
The fourth-generation Sienna is an evolution, not a revolution, but the evolving part is certainly well done. Making significant changes to a minivan's design effectively kills what's needed and that is a boxy shape to maximize interior room and comfort. The box remains.
Yet, the changes enhance the design with an even larger, gaping grille and sizeable lower grille opening. The high-mounted headlights wrap around the top while the slim fog lamps do likewise near the bottom.
Along the sides, additional sculpting flows out from the headlamps, the front wheels, and the rocker panel, with the latter two converging as they meet the rear taillamps. Beefy wheel wells, a slightly rising beltline and a gently falling roofline supply sporty touches.
From the rear, the wraparound taillamps include winglike LED lights, embedded spoilers, a concave tailgate, and available diffuser trim.
LED Lights
Even the standard model comes well equipped. LED-enhanced headlights, daytime running lights, taillamps, and stop lights are included. Dual power side mirrors, 17-inch alloy wheels, rear window privacy glass, and a color-keyed rear spoiler come standard.
Move up to the XLE trim and Toyota includes integrated wide-angle fog lights, hands-free dual power-sliding side doors, a power liftgate, and a power tilt-and-slide moonroof with a sunshade.
Choose the XSE trim and there are features exclusive to this model including 20-inch dark wheels, and other black touches on the bumpers, liftgate logo and the hark-fin antenna.
At the Limited level, chrome touches come in, including the roof rails. This model is dressed in 18-inch bright wheels. Moving up to the top, the Platinum trim pulls out all the stops. Specifically, this trim has bi-LED projector headlights, rain-sensing wipers, and 20-inch metallic wheels.
Interior Highlights
As before, the Sienna seats seven on some trims – LE and XLE – and eight on the other trims: XSE, Limited, and Platinum. The interior, though, is better than before with a cargo tray running across the middle of the dashboard, suitable for holding electronic devices and other small objects.
Where some manufacturers have put the tray with the glovebox, the Sienna's runs from the center console to the right side.
From front to back, the cubby and storage spaces seem everywhere – in the doors, in the center console, and further back. Our favorite though is the "bridge" console that connects the dashboard with the center storage compartment. Underneath is a huge and open storage area. That's exactly where I placed by backpack while driving.
Although seating is for no more than eight, Toyota supplies double the number of cup holders or up to 18 on some trims.
The front seats may be the best in the house and there is little surprise here. They're thick, supportive, and comfortable. In seven-passenger models, the second-row captain's chairs are a compelling alternative to the front seats and a better choice than the otherwise standard three-place middle seat.
Improved Third Row
We're not sure how Toyota did it, but the third row is better than ever and useable for adults. Yes, grown-ups. Still, we'd keep that seat for the youngsters or at least no more than two adults, especially if optimum comfort is your game.
Lastly, while the third-row seat is removable, the second-row seats are not. This is one area where the Sienna's competitors do it better.
Three-zone climate control is standard, but it's offered only on the base model. Thus, all four other trims come with four-zone climate control, and that's the better choice for anyone wanting to optimize cabin temperature management.
The base LE model comes with fabric-trimmed seats. Move up the trim range and imitation leather (SofTex) and real hides debut. The second-row captain's chairs come with a super-long-sliding feature and, on some trims, an ottoman. Yes, sometimes the best seats are not upfront!
For the third row, Toyota utilizes a 60-40 split-and-stow bench seat. This one is either fabric-wrapped or dressed in imitation leather. All the usual accessories are included, as well as manual second- and third-row sunshades, a full overhead console, and front- and rear-door map pockets.
Other available features include a heated steering wheel, heated and ventilated front seats, and heated second-row captain's chairs.
Safety
As expected, the 2021 Toyota Sienna garnered a Top Safety Pick+ honor from the Insurance Institute for Highway Safety. This is the highest honor bestowed by the IIHS, the insurance industry's authority for crash-testing and rating new vehicles.
We're still waiting for the results from the National Highway Traffic Safety Administration (NHTSA), although we expect this federal agency to also award its top score to the Toyota.
All Sienna models come with the Toyota Safety Sense 2.0 (TSS 2.0) suite of driver-assist features. This bundle includes automatic high beams, a pre-collision system with pedestrian detection, full-speed adaptive cruise control, lane departure alert with steering assist, lane tracing assist, and road sign assist.
Separate from this suite but standard everywhere is blind-spot monitoring with rear cross-traffic alert.
Technology
Toyota equips the Sienna with a 9-inch touch-screen display, seven USB ports, a 6-speaker audio system, satellite radio, and smartphone compatibility with Android Auto and Apple CarPlay.
Move up to the XLE trim gains two speakers. With the XSE Toyota adds navigation. Reach the Limited trim and a 12-speaker JBL audio system takes over. This one includes a subwoofer and amplifier.
Search the package offerings and a Qi-compatible wireless charging pad comes in. Also available is a 1,500-watt inverter with two 120-volt power outlets. An Entertainment Package brings in a rear entertainment system with a drop-down 11.6-inch display and two headphones.
Lastly, but certainly not least, a head-up display is included with the Platinum trim. We think it should be available on at least some of the other trims.
Performance
No doubt about it, Toyota took a big gamble with the Sienna's powertrain and drivetrain systems by retiring the V6 (from the minivan) and going with a four-cylinder engine, a continuously variable transmission, up to three electric motors, and a battery pack.
It was all done in the name of efficiency as this model earns a combined 36 mpg or well above the best 21 mpg of the previous model. Switching to hybrid-only is what Toyota did when it brought back the Venza crossover earlier. Along with all the other (and many) Toyota and Lexus models, the automaker's average fuel economy is certain to improve.
But the risk to Toyota is not getting people behind the wheel to try to latest model. For some, "hybrid" is an immediate turn off. But the proof is in the driving and that's where the Sienna struts it's stuff. So, give it a chance by giving it a try.
The Sienna's net horsepower is 245 and that's down from the 296 horsepower last year. Further, the torque output is just 176 pound-feet and that's down even more: from 263 pound-feet in 2020.
At least we can say this: the new Sienna's performance is adequate, even though it's firmly in last place for the segment. Turn on the ignition and all is quiet. Step on the gas pedal and this minivan moves forward just as quietly.
It's only when extra pressure is put on the pedal when the gas engine kicks in. By then, the sound elevates, but the Sienna remains relatively quiet.
We found the Toyota moves forward steadily, although unremarkably. Under hard acceleration, all power is brought to bear, but an extra kick is lacking. One wonders if a turbocharged engine would have been the better choice, just as Kia is doing with the Sorento Hybrid.
No matter, the Sienna moves steadily forward, supplies a comfortable ride, steers easily, and handles like any other people mover.
The hybrid system is especially interesting as Toyota placed a pair of electric motors up front. Choose all-wheel drive and a third motor is found on the rear axle. But there is no physical connection between the front and rear.
Instead, computer inputs tell the rear electric motor to activate with up to 80 percent of the torque sent to the back. This is an advantage that becomes apparent on slippery roads and we think will interest buyers in snowy climates.
One area where the Sienna hasn't lost a step is in towing. As before, this one comes with a 3,500-pound standard tow rating. Just keep in mind that if you install a tow hitch receiver, that'll likely disable the kick sensor that supplies hands-free rising power to the liftgate.
Competitive Set
The minivan segment was once the mainstay of family vehicles, replacing the station wagon beginning in the 1980s, then overshadowed by crossovers over the past 15 years. Nevertheless, the remaining players are adjusting and seem firmly entrenched to carry on for several more years.
Besides the Toyota Sienna, you'll find the Chrysler Pacifica/Voyager, the Honda Odyssey, and the Kia Sedona/Carnival. This is the last year for the Sedona as it will be replaced by the Carnival for the 2022 model year.
Our Recommendation
We think starting your search with the XLE trim is the way to go. Here, you'll find many of the amenities offered for about $40,000. This puts the Sienna in line price-wise with other well-equipped models. The bonus here is you get a more efficient package.
Some people will miss the V6 engine and that's understandable. However, it's a risk Toyota is willing to take and we believe that for most fans it works. You just have to move past the high base price and realize that everything you're getting makes the 2021 Toyota Sienna the best one yet.
2021 Toyota Sienna Specifications
Multi-purpose vehicle (minivan)
Price range: $35,635 to $51,075
Seats 7 or 8
Engine: 2.5-liter I4 gas
245 net horsepower @ 6,000 RPM
176 foot-pounds of torque @ 4,400 RPM
Continuously variable transmission
Wheelbase: 120.5 inches
Length: 203.5 inches
Width: 78.5 inches
Height: 68.5 inches
Ground clearance: 6.37 inches
Head room 1st/2nd/3rd rows: 40.1/NR/NR inches
Shoulder room 1st/2nd/3rd rows: 62.4/NR/NR inches
Hip room 1st/2nd/3rd rows: 59.7/NR/NR inches
Leg room 1st/2nd/3rd rows: 40.3/39.9/38.8 inches
Passenger volume: 159.7/162.5 cubic feet
Storage volume: 33.5/75.2/101.0 cubic feet
Towing capacity: 3,500 pounds
EPA: 36/36/36 (FWD); 35/35/36 (AWD) city/highway/combined
Regular gasoline
Fuel tank: 18.0 gallons
Curb weight: 4,61 to 4,725 pounds
Payload: NR
IIHS safety rating: Top Safety Pick+
Limited vehicle warranty: 36 months/36,000 miles
Powertrain warranty: 60 months/60,000 miles
Corrosion warranty: 60 months/unlimited miles
Hybrid battery: 60 months/unlimited miles
Vehicle assembly: Princeton, Indiana
---
See Also – Plug It In: Toyota RAV4 Prime
The exterior photos are copyright Auto Trends Magazine. These photos were taken in Raleigh, North Carolina, in the vicinity of the NC State Dairy Farms. The interior shots are courtesy of Toyota Motors. All rights reserved.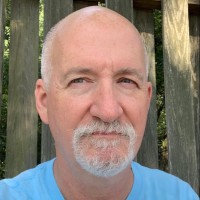 Latest posts by Matthew Keegan
(see all)