Year two for the current-generation Supra brings important performance changes with it.
Toyota resurrected its GR Supra sportscar in 2020 and has already made some important changes for the new model's second year. Not only does the six-cylinder turbocharged engine produce more power, but it's joined by a turbocharged four-cylinder for the first time.
The new engine is now standard and comes with significantly less step-off power than the previous standard-bearer. But the vehicle is also lighter, which makes it a thrill to drive. Indeed, we were utterly astounded by the new offering and believe it makes a compelling choice for Supra shoppers.
What's New in 2021
Besides the new base engine, the inline-six sees an increase in horsepower. Other changes include a now-standard 8-inch display and a special range-topping A91 edition with exclusive color and design features.
The base price for the 2021 Supra is $7,000 less than last year, accounting for the new powertrain as well as the loss or change to some standard equipment. The price starts at $42,990 and reaches $55,990 at the top end. Add $955 for the destination charge.
We drove the 2020 Supra 3.0 in January and reviewed it here. A year earlier we shared what we knew about the all-new model here. That said, this review is heavy on the drive experience; please review our earlier work for information about the design, technology, and safety features.
See Also – 2023 Toyota GR Supra Review
Powertrain Choices
So, why a new engine for the Supra? Well, because it already had one, at least in other markets. When it made its U.S. launch, Toyota held true to its Supra roots by introducing the inline-six-cylinder engine only. It's the engine design and cylinder count that has always motivated this sports car in North America. Various four-cylinder engines were also used, but never made it to the states.
As is common knowledge to most, the Toyota GR Supra and the BMW Z4 are mechanical twins. In fact, the Supra is based on the latest Z4 and the chassis, powertrain and other key components are all BMW. Toyota supplied the body shell and made some tweaks to the suspension, but this sports car is effectively a BMW.
The standard engine displaces 2.0 liters and makes 255 horsepower and 295 pound-feet of torque. The now optional Inline-six enjoys a 14-percent boost in horsepower and a slight increase in torque to 382 horsepower and 368 pound-feet of torque respectively. Both engines work with an 8-speed automatic transmission that routes power to the rear wheels. Unfortunately, a manual gearbox is not offered.
---
---
On the Road
So, with less power at the ready, were we prepared for the corresponding loss in kick this new engine delivers? Yes, but we weren't disappointed. Not hardly at all.
What helps the base Supra 2.0 is a weight loss of more than 200 pounds. Much of that weight savings comes through the smaller engine, but this model also loses the electronic rear differential. A few more pounds of savings are realized by making manual seats standard. Other subtractions include different headlamps, a four-speaker audio system (down from the previous six), and smaller wheels.
The turbocharged twin-scroll engine fires up with a harrumph and supplies a noticeable toot through the exhaust system. We don't think it is an artificially manufactured noise although the exhaust with cat-back properties certainly enhances the sound.
Engage the transmission and move forward and the Supra's sportscar vibe kicks in. The driver sits low in the cockpit and enjoys decent forward site lines and acceptable side views. The rear blind spots aren't as challenging as you might think, thanks in part to the large liftgate. Move away from a dead stop and the Supra beckons you to pick up speed. But before you do, take note of the wonderfully weighted steering wheel – it offers an excellent connection to the road with generous feedback. Any slight driver input and the front wheels immediately comply. It's a fantastic feeling knowing that every 1-degree shift supplies a corresponding change in direction. That the Supra hugs the road and stays centered is something that becomes very apparent at high speeds.
My ride partner, Steve, and I took to the backroads of Chatham County to put the Supra through its paces. The area is hilly with ample winding roads that also rise and fall in various places. It's a rural setting, which means traffic is almost non-existent – there is plenty of room to open up and enjoy what the Supra can do.
Beyond its strong step-off power, the Supra supplies robust twist taking it from highway speeds to well above when flooring the gas pedal. With nary a pause, the turbo spools to deliver its full power almost immediately. Specifically, this twin-scroll (TwinPower) turbo supplies excellent boost response, generous low-end torque, optimizes performance through the powerband, and simply maximizes its performance all around. We can't say enough about this technology as it is lightweight, durable, and more efficient than any dual-turbo arrangement.
The Supra's BMW connection quickly becomes apparent when testing its performance chops. The low center of gravity is an important consideration as the Supra stays centered while rapidly picking up speed. The connection between the road, car, and the driver is excellent as all three seem to become one. To illustrate: as you're moving forward, this sports car senses the road, stays centered, and requires only the slightest driver input for tackling twisty roads. The high-pitched purr of the engine beckons the driver forward, inviting him to push the Supra to its limits. As our speed quickly picked up, the Supra seemed to hunker down with the steering and suspension systems complying. We've driven plenty of cars that seemed as if they would implode when pushed hard. Instead, the Supra simply bore down and got to work.
We didn't miss the rear electronically controlled rear differential used with the six-cylinder model one bit – the McPherson struts upfront and the multi-link rear suspension with anti-roll bars worked great. We kept the Supra in Sport+ model the entire time, which positively impacts steering weight and reaction, suspension damping, stability control, and gear changes. When operating in this mode, throttle response is heightened and the exhaust tone magnified. "Normal" is the default setting, while Sport mode supplies a middle ground in this three-mode arrangement.
Also enhancing the Supra's performance chops are the Michelin Pilot Super Sport tires (255/35R19 front, 275/35R19 rear). The tires live up to their claim of supplying excellent grip, steering response, and cornering. Indeed, we found them especially helpful in the latter category as the Supra enters and leaves corners with precision.
All in all, the Supra with the new four-cylinder engine supplies an excellent drive. Its lighter weight, near 50-50 weigh distribution, performance chops, and road manners combine to deliver an exhilarating experience, perhaps far above what anyone would have expected. That this Supra can be had for under $45,000, underscores its value too.
---
---
Parting Thoughts
If you choose the Supra 2.0T, there is one package available. A Safety & Technology Package ($3,155) brings in such features as adaptive cruise control, blind-spot monitoring, rear cross-traffic alert, parking sensors, and emergency braking. On the tech front, the package includes an 8.8-inch touchscreen with navigation, a 12-speaker 500-watt JBL audio system with amplifier, a touchpad rotary control, wireless Apple CarPlay, and connected services. This is an easy upgrade for anyone considering the standard engine as you're still getting a Supra costing thousands less than the base price of the 2020 model.
---
2021 Toyota GR Supra Specifications
---
| Toyota | 2020 GR Supra |
| --- | --- |
| Segment | Sports car |
| Price Range | $42,995 to $55,990 |
| Destination Charge | $955 |
| Engine No. 1 | 2.0-liter, turbo I4 |
| Horsepower | 255 @ 5,000 to 6,500 rpm |
| Torque (lb.-ft.) | 295 @ 1,550 to 4,400 rpm |
| Transmission | 8-speed automatic with manual mode |
| Standard Engine | 3.0-liter, turbo I6 |
| Horsepower | 382 @ 5,000 to 6,500 rpm |
| Torque (lb.-ft.) | 368 @ 1,800 to 5,000 rpm |
| Transmission | 8-speed automatic with manual mode |
| Seating | 2 |
| Curb Weight (pounds) | From 3,181 |
| Wheelbase (inches) | 97.2 |
| Length (inches) | 172.5 |
| Width (inches) | 73.0 |
| Height (inches) | 50.9 |
| Head room (f,r…inches) | 38.3 |
| Legroom (f,r…inches) | 42.2 |
| Shoulder room (f,r…inches) | 54.4 |
| Hip room (f,r…inches) | 54.2 |
| Storage (cubic feet) | 10.2 |
| Gross vehicle weight rating (pounds) | NR |
| Towing (pounds) | NR |
| Payload (pounds) | NR |
| Fuel | premium |
| Fuel Tank (gallons) | 13.7 |
| EPA Fuel MPG (city/highway/combined) | 22/30/25 (I6) |
| Manufacturing Plant | Graz, Austria by Magna Steyr |
Data compiled by Tom Keegan. Specifications supplied by the manufacturer.
---
See Also — Toyota Supra: One Step Closer to Production Reality
Photos copyright Auto Trends Magazine. All rights reserved.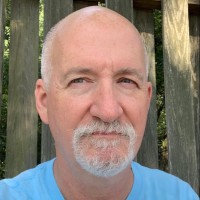 Latest posts by Matthew Keegan
(see all)