Toyota marks the final year for the current-generation Tundra pickup truck.
---
2021 Toyota Tundra Review
The 2021 Toyota Tundra is available in SR, SR5, Limited, Platinum, 1794 Edition, and TRD Pro trims. Prices start at $33,675 for the 4×2 SR Double Cab and reach $53,050 for a 4×4 TRD Pro Crewmax. Add $1,595 for the destination and handling charge.
Most trims offer Double and Crewmax cab choices; the Platinum and 1794 Edition come with the CrewMax cab only. Upgrading to four-wheel drive adds more than $2,500 to your cost.
For 2021, the Tundra gains new Trail and Nightshade editions. There are no other changes of note.
Tundra Exterior
Geoffrey Chaucer opined, "time and tide wait for no man." And that's true as constancy simply isn't part of life. When making automobiles that's particularly clear. To maintain relevance, a complete overhaul every five or six years is a must with interim updates once or twice.
The current Tundra rolled out in 2007 to great fanfare. After all, it was the first model from Japan designed to take on the domestics, matching them in size, interior comfort, trailering, and a host of other categories.
On paper, the Tundra should have begun a gradual rise in sales for Toyota with the domestics threatened. Indeed, sales did climb, but something happened along the way: Toyota maintained the status quo even as its competitors responded with newer and better models.
In 2014, Toyota did make some important changes to the Tundra, but it wasn't a new model. Instead, the automaker refreshed its formidable pickup truck, including rolling out new trims and assigning distinct grilles to each one. But from bumper to bumper the Tundra remained the same.
Moreover, it eventually lost one of its two V8 engines and never received a diesel. Further, the Tundra has always remained a light-duty pickup truck with no heavy-duty variant. In these areas, Toyota trails Ford, Chevrolet, GMC, and Ram badly.
Despite the slow process to release a new model (due in 2022), the current Tundra has desirability. Firstly, it is a big pickup truck that projects strength. From side to side and from front to back, it delivers a rugged and powerful stance.
Second, while some may see age, others see dependability. This model takes second place to no one in delivering a truck that's destined to last.
Standard and Available Features
Beginning with the SR5 trim, the Tundra comes with a gray grille, halogen headlights, heated side mirrors, front tow hooks, front and rear mudguards, and an easy lower and lift tailgate. It is a basic package, one that will satisfy a cohort of shoppers.
Move up through the trim range and the Tundra adopts various embellishments. Indeed, the changes vary and include special grille surround and color-coordinated grilles themselves. On some trims, blacked-out trim gives way to chrome.
On others, the lighting elements improve with LEDs for the headlights, accent lights, and taillights. LED fog lights are available or included on all but the base trim. The TRD Pro is the lone model with Rigid Industries LED fog lights included.
Skid plates are widely available but are almost always part of a package upgrade. Notably, the TRD Pro comes with them and includes FOX front and rear shocks and dual exhaust with black chrome tips.
The wheel choices are either 18 or 20 inches and include steel, alloy, black, and chrome-clad choices. Further, all-season tires are standard; all-terrain rubber is available.
Tundra Interior
Cavernous is the Tundra's interior and this is where it shines most. There is no compromise on the room, especially with the CrewMax model, although the Double Cab is roomy on its own. Certainly, five adults sit in comfort.
You do have a choice, though, to swap out the front bucket seats for a bench seat, creating the sixth seating spot. We prefer the bucket seats as they are large, wide, and very comfortable.
There is no lack of storage space in the Tundra. The doors, under the rear seat, and the big center console offers numerous places to hold your stuff. Most definitely, the bed itself (with an available bedliner) is where you'll want to put your stuff, but on a rainy day, the interior with the rear seats folded up is another option.
Although spacious, the cabin's design shows its age. It is all very well put together, with a nice balance of hard and soft materials, large panel instrument readouts, along with sensible switches and dials. But as much as Toyota attempts to beautify the interior, including in our western-themed 1794 Edition, there is no denying its age.
Creature Features
We expect our full-size pickup trucks to deliver comfort and the Tundra succeeds. Full power accessories, a tilt-and-telescopic steering wheel, and air conditioning are standard fare.
Washable vinyl seats are a work truck staple and are included with the S trim. But cloth seats followed by various leather seating options dress the remaining models.
There is no mistaking the Tundra's interior for a Lexus, although luxury embellishments do come in. Such features as heated and ventilated front seats, power front seats, a heated steering wheel, zoned climate control, and additional leather touchpoints are available. A power-sliding rear window is also available.
Safety Scores and Features
It has been years since the National Highway Traffic Safety Administration (NHTSA) and the Insurance Institute for Highway Safety (IIHS) crash-tested a Tundra. We're not likely to see one put through the safety paces before the new model rolls out. There are partial scores from the IIHS, but they are not complete.
We've always stood on the premise that the larger the vehicle, the safer they are. Typically, passengers are supplied with extra "cushioning" when slammed by another vehicle or when hitting a stationary object. In rollover tests, however, there may be more to lose.
To keep every Tundra stable, Toyota goes well beyond the usual safety features to include various driver-assist technologies. Specifically, the Toyota Safety Sense P (TSS-P) package is standard.
Here, the Tundra comes with a pre-collision system with pedestrian detection, lane-departure warning with sway warning, automatic high beams, and dynamic (adaptive) radar cruise control.
Further, Toyota makes available two other features. First, is blind-spot monitoring with rear cross-traffic alert. It comes standard on the Platinum and 1794 Edition trims and is available on most other trims.
Second, is front and rear parking assist sonar. Again, the Platinum and 1794 Edition trims have it, while most other trims include it with a package upgrade.
All in all, the Tundra offers one of the best driver-assist tech packages in its segment.
Technology Features
It is doubtful you'll find many SR models when shopping for a Tundra. Dealers typically stock them beginning with the SR5 trim. In any case, the standard audio package includes six speakers, satellite radio, and Bluetooth. USB ports, Wi-Fi Connect, and Android Auto and Apple CarPlay smartphone compatibility come standard.
Move up to the SR5 trim and its seven speakers for the Double Cab and nine speakers for the CrewMax models. Moreover, the screen size bumps up to 8 inches. Alexa compatibility also rolls out.
Additional moves up through the trim range bring in such features as HD Radio and more charge ports. Some models include navigation. Curiously absent is a wireless charging pad. But then this model has been out for years and Toyota hasn't extensively reworked the center console since to allow for one.
Powertrain and Drivetrain
Toyota offers just one powertrain and drivetrain combination with the 2021 Tundra. A 5.7-liter V8 with 381 horsepower and 401 pound-feet of torque powers every model. A 6-speed automatic transmission shuttles power to the wheels.
Two things of note about the Tundra's powertrain: it is old and needs updating. We think a twin-turbo V6 is in the offing with the new model. Also, it seems likely the 2022 Tundra will gain a 10-speed automatic transmission.
If so, the new combination should easily improve upon the woeful 14/15 mpg fuel economy average we now see.
Performance
With one engine available, the Tundra is all about power. This engine is suitable for the task as it moves 5,500 pounds of mass. It isn't especially fast when moving away from a dead stop, but the power builds as forward momentum continues.
Not once did we sense the engine's strain as copious amounts of power come forth. Credit the transmission with working seamlessly in the background.
We found the steering appropriate for the task. The Tundra handles as well as any pickup truck, but its size means you will deal with the usual body roll. Also, navigating sharp turns takes considerable practice – there is no such thing as a tight turning radius in this category.
Opting for the four-wheel-drive is useful, although we stayed in two-wheel drive while traversing gravel roads. And well-worn trails. With four-wheel drive, you can up your game as a host of suspension upgrades come with it. Indeed, the TRD Pro is the pinnacle of Toyota off-road performance.
Specifically, Toyota imbues the TRD Pro model with an independent TRD coil-spring high-mounted double-wishbone front suspension with a 2-inch lift with stabilizer bar and TRD Fox front shock absorbers with piggyback reservoir.
A live axle with trapezoidal multi-leaf rear suspension with staggered outboard-mounted TRD Fox shock absorbers with piggyback reservoirs ties it together.
It was seven years back when we played with a Tundra in the Georgia foothills. Four-wheel driving was among our pursuits and the Tundra proved itself. Of course, our preference for off-roading is the Toyota Tacoma, a midsize model with a manageable size and trail chops to go with it.
Competitive Set
The full-size pickup truck arena is composed of a handful of players. GM has two models in the segment: the Chevrolet Silverado and GMC Sierra. These two are twins. The Ford F-150, Ram 1500, and Nissan Titan round out the segment.
Every competing model offers standard rear-wheel drive and available four-wheel drive. Not all match the cab styles, engine and transmission availability, and a host of other factors. Clearly, the traditional domestic models maintain an edge here, although that fact should not rule out considering Toyota or Nissan.
Our Recommendation
Should you purchase a 2021 Tundra or wait a few months for the all-new 2022s? We know that there will be a dramatic styling change to the new model, but we cannot say what the remaining updates will include. Thus, recommending a model based on an outgoing generation is a tough call.
Here, you need to weigh the possibility that the new model will dramatically improve upon the current one but at what cost?
Finally, keep this in mind: Toyota may up the incentives on the 2021s ahead of the 2022s' introduction. If so, the cost savings for the current one may be too dramatic to overlook.
2021 Toyota Tundra Specifications
| 2021 Toyota Tundra | |
| --- | --- |
| Segment | Full-size truck |
| Price Range | $33,675 to $53,050 |
| Destination Charge | $1,595 |
| Standard Engine | 5.7-liter, V8 |
| Horsepower | 381 @ 5,600 rpm |
| Torque (lb.-ft.) | 401 @ 3,600 rpm |
| Transmission | 6-speed automatic |
| Seating | 5 to 6 |
| Curb Weight (pounds) | 5,170- to 5,680 |
| Wheelbase (inches) | 145.7/164.6 |
| Length (inches) | 228.9, 247.8 |
| Width (inches) | 79.9 |
| Height (inches) | 75.8 to 76.4 |
| Storage (cubic feet) | 66.7 or 97.6 |
| Gross vehicle weight (pounds) | 6,700 to 7,200 |
| Towing (pounds) | 9,800 to 10,200 |
| Payload (pounds) | 1,440 to 1,730 |
| Fuel | Regular |
| Fuel Tank (gallons) | 26.4/38.0 |
| EPA Fuel MPG (city/highway/combined) | 13/17/14 |
| Manufacturing Plant | San Antonio, Texas |
See Also – Presenting the All-New Toyota Sienna Hybrid
Photos copyright Auto Trends Magazine. All rights reserved.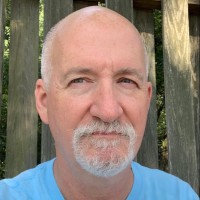 Latest posts by Matthew Keegan
(see all)