Volkswagen turns a chapter with the all-electric ID.4
---
Just a few years removed from "dieselgate," which was Volkswagen's infamous scandal where the company had a "defeat device" or software in diesel engines that could detect when they were being tested, rigging the results accordingly, the company has made good on bringing electric vehicles to the forefront with the introduction of the ID.4.
Thus, the ID.4 is the first of a family of electric vehicles the German automaker is introducing worldwide, models that will help VW make the pivot from the internal combustion engine to full electrification.
See Also – Reviewed: 2023 Volkswagen ID.4
Volkswagen, though, still needs to learn a lesson about winning and maintaining consumer trust as evidenced by the way the company has sought to promote the ID.4. Notably, on March 29 – three days before April Fool's Day – Volkswgen claimed that it was changing its U.S. name to Voltswagen in an apparent bid to underscore its new direction.
However, when questioned by the media about the change, the company's U.S. media operatives issued a supporting press release and affirmed with reporters that the change was, indeed, happening.
Days later the ruse crumbled, with media folk slamming VW for the charade. The company's explanation, or "apology" as some may call it, simply didn't go far enough. Consequently, trust or the lack thereof remains an issue.
Volkswagen ID.4 Highlights
We won't dwell on the ill-conceived marketing plan of the U.S. arm of an international corporate conglomerate further. Instead, a look at Volkswagen's newest model is in order. Indeed, there is much to consider, including the following:
Four trims, one package.
Pricing starts at an MSRP of $39,995, plus a $1,195 destination charge. VW owners may qualify for a federal tax credit of up to $7,500 along with state and local incentives. Also, and arriving later this year, the all-wheel-drive ID.4 will be available with an MSRP of $43,675.
At present, the ID.4 is arriving at dealer showrooms. Moreover, customers may initiate the reservation process via www.vw.com with a fully refundable $100 initial reservation fee along with a subsequent $400 vehicle deposit that completes the reservation process.
Power to the people.
The initial ID.4 is rear-wheel-drive-only and has a rear-mounted motor powered by an 82-kWh battery pack. Notably, this one makes 201 horsepower and has an output of 228 pound-feet of torque.
Later this year, a dual-motor all-wheel-drive variant making 302 horsepower follows.
Let's get charged.
Volkswagen equips the ID.4 with an 11-kilowatt onboard charger, enabling the EV to charge at a rate of about 33 miles per hour on a 240-volt Level 2 charge. Thus, the ID.4 should be fully charged in approximately 7.5 hours.
For faster charges, owners should install a Level 2 charger. Importantly, ID.4 owners will enjoy three years of complementary fast charging at the network of Electrify America fast chargers. With each connection, the battery pack is charged up to 80-percent of its capacity in just under 40 minutes.
Roomy and tech-laden interior.
The VW ID.4 seats five, which is the same as some versions of the Volkswagen Tiguan. A 5.3-inch digital display occupies the space where the instrument panel typically is found and a 10.0-inch touch-screen display tops the center stack.
In some trims, there is a 12-inch display. The list of standard features includes keyless ignition, cloth seats, climate control, and wireless smartphone charging.
Furthermore, Volkswagen packs every trim with a suite of standard safety features such as automatic high beams, automatic emergency braking with pedestrian detection, active lane control, adaptive cruise control, and blind-spot monitoring with rear cross-traffic alert.
A Half-Month Intensive Cross-Country Trip
Timed with the introduction of the new model, Volkswagen set the ID.4 on a rigorous and intensive half-month journey across the United States. Specifically, this vehicle undertook a winding route that began in New York City in mid-March and was completed in Sacramento, California, 18 days later.
During that time, the drive team crossed through 19 states and the District of Columbia, racking up 6,700 miles and 32 stops at Electrify America charging stations. Importantly, that charging network is currently comprised of 560 charging stations and more than 2,400 fast chargers, with 800 stations and 3,500 DC fast chargers expected by year-end.
With this trip, Volkswagen demonstrated the ID.4's capabilities and showcased ease of charging, at least along popular routes across the country.
Finally, Volkswagen has a model that will allow it to begin a gradual pivot to electrification. As a result, the company will stay abreast of where the industry is trending with a vehicle that's stylish, well equipped, and priced competitively.
---
See Also – About the Volkswagen Taos
Photos copyright Volkswagen of America, Inc.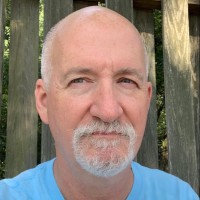 Latest posts by Matthew Keegan
(see all)