The Volkswagen ID.4 brings electrification to this storied brand.
---
The first-ever all-electric Volkswagen is here and it represents a strong entry in a rapidly expanding segment. Dubbed the Volkswagen ID.4, the name stands for "Intelligent Design" and the fourth series or size in the product line.
A Volkswagen Golf ID.3 is also new, but that vehicle will not be sold in North America. At least not yet.
Volkswagen offers the ID.4 in four trims. This model comes with standard rear-wheel drive and one electric motor. An all-wheel-drive version is also available and comes with a second motor.
Our test model was a 2021 Volkswagen ID.4 1st Edition trim. Now sold out, this rear-wheel-drive vehicle sold for $43,995, plus a $1,195 destination charge. Otherwise, the ID.4 comes in a standard trim costing from $39,995.
Also, customers will find an AWD Pro trim ($43,675), Pros S ($44,495), and AWD Pro S from $48,175. The second and fourth trims arrive later in the model year.
See Also – 2023 Volkswagen ID.4 Review
2021 Volkswagen ID.4 Review
We Like the Style
You need to go back to 2009 when Volkswagen's first utility vehicle rolled out. The first-generation VW Tiguan was quite small and toy-like in appearance. Down through the years we have seen a new Tiguan debut as well as the three-row Volkswagen Atlas and the two-row Atlas Cross Sport. Up next is the VW Taos, which is slightly smaller than the original Tiguan.
We have noticed styling changes to the various utility vehicles that have only improved upon the original theme. In particular, the toy-like look is gone with a bolder grille, distinctive creases, and sophisticated character lines in place. The Atlas has the most formal look of them all with a design we think that rivals the industry's leaders, including the Buick Enclave.
Volkswagen could have left well enough alone when designing the ID.4, but they did not. And that was a smart move. Specifically, with a layout rivaling the Tiguan, the electric model is more curvaceous.
In particular, the looks seems more aerodynamic with softer edges, rounded corners, and elegant accent lights in place. Because it sits lower than the typical gas-powered SUV, the ID.4 has a more elegant, even sporty stance.
Inside, the cabin is bright and futuristic. If you like white, you'll feel right at home. And that's the purpose of the design: to evoke a sense of something to come. Yet, it is here. The interior is clean and uncluttered, almost spartan.
Only the small instrument display and touch-screen display sit above the dashboard with wide open real estate making it all look expansive.
The one matter we found most annoying about the ID.4 was the transmission shifter. It is based on the upper right stalk of the steering column and it is confusing to say the least. One unit controls it all – park, reverse, drive…
You must learn to get used to turning, pushing or otherwise guiding the controller to get in the right gear. We think it is unnecessarily complicated and wish that VW came up with something else.
An All-New Platform
The Volkswagen ID.4 is not a derivative of a current Volkswagen Group platform. Instead, the company invested billions of dollars to develop a "modular electric drive matrix" or MEB architecture to undergird its electric vehicles.
This platform is ideal for building vehicles with short overhangs and a long wheelbase. Indeed, the ID.4 measures just 0.9 inches shorter at 108.9 inches than the Volkswagen Tiguan and is slightly wider. It also sits nearly two inches lower, which is ideal for handling thanks to a lower center of gravity.
Roomy Interior and Ample Cargo Space
You will not find a front trunk (frunk) with the VW ID.4 as that space is reserved for the radiator, a 12-volt battery, wiper fluid reservoir, and certain air conditioning components. Still, this SUV offers 30.3 cubic feet of standard cargo space or 64.2 cubic feet with the rear seat folded.
The passenger compartment nearly matches the Tiguan with 99.9 cubic feet. That translates to 41.1 inches of front legroom to 37.6 inches in the rear.
Trim Differences
With two trims to start things off, shoppers will find a few differences between them. Even so, the standard features list is impressive. To begin, the seats come wrapped in cloth. Further, the front seats are 6-way adjustable and heated.
A proximity key, push-button start, a heated and leather-wrapped steering, and dual-zone climate control are included. Shoppers will also find a digital instrument cluster and ambient lighting – you have a choice of 10 colors to play with.
Make your move to the Volkswagen ID.4 Pro S trim and this one includes 12-way power-adjustable front seats. Notably, they come with memory settings and massaging.
Also, this trim comes with a 12-inch touch-screen display, adaptive headlights, and an adjustable cargo floor. Finally, if 10 color choices for ambient lighting are not enough, this trim offers a whopping 30.
Lots of Standard and Available Technologies.
Consumers want technology and today's vehicles deliver. As for the Volkswagen ID.4, it supplies a standard 10-inch touch-screen display, wireless charging, a Wi-Fi hot, and navigation.
Also, every trim comes with Android Auto and Apple CarPlay smartphone compatibility and four USB port. Lastly, a 7-speaker audio system, HD Radio, and Bluetooth come standard. Also available is a 12-inch touch-screen display.
Advanced Driver-Assist Technologies
Not only does the Volkswagen ID.4 supply a long list of standard in-cabin tech, but it does likewise with its advanced safety features. Specifically, every trim comes with forward collision warning, pedestrian detection, automatic emergency braking, and blind-spot monitoring with rear cross-traffic alert.
Further, VW includes lane departure warning, lane-keep assist, and adaptive cruise control.
Every trim comes with automatic high-beam headlights, front and rear parking sensors, automatic highway driving assist, and traffic sign recognition. The only available feature not included is adaptive headlights.
Available Tax Relief
Electric vehicles come with various tax relief schemes in the form of tax credits or rebates. For instance, eligible buyers may find a $7,500 federal tax credit that may be used to reduce their tax burden. Further, depending on the state and the availability of funds, additional cash incentives may be available.
Consumers may also find local breaks for the installation of a charge port at home, high-occupancy vehicle priority on select highway, and other incentives. Thus, it pays to check with your dealer or your state for current information.
What's the Range?
Under optimum conditions, the ID.4 travels up to 250 miles on a single charge. That's less than what Tesla delivers and below the top end 305 miles for the all-new Ford Mustang Mach-E. Still, it is significantly higher than what some competitors offered when they rolled out their first electric vehicles.
We think this estimated range coupled with regular connections to a home charging network will help sell the ID.4.
What Are the Charge Times?
Speaking of charge times, ID.4 owners who also own their own properties will want to install a Level 2 (240-volt) charger. By connecting to this source, the ID.4 is fully replenished in 7.5 hours. For those on the go, a super charger (DC fast charging) connection will bring this SUV to 80 percent capacity within 38 minutes.
It will not go above that number in order to preserve the battery. Thus, if you are on a road trip and are ready to take a meal break, connecting to a fast charger will add about another 200 miles before you will need to stop again.
On the Road
We mentioned above the convoluted transmission arrangement for the ID.4. Now for a look at home this SUV drives.
In a few words, we like it.
Once you have the ID.4 in gear, this SUV is ready for movement. Power moves to the rear wheels by means of a single-speed transmission. This SUV's off-the-mark acceleration is quite strong and its passing power is excellent. There is 201 horsepower and 229 pound-feet of torque at the ready – these numbers seem very modest, but they are more than adequate for the Volkswagen.
Immediately, you will notice how well planted the ID.4 seems, particularly compared to traditional SUVs. The placement of the battery under the rear seat supplies balance, imbuing the ID.4 with poise.
On the straightaways, the ID.4 performs as expected. On twisty roads, it does a better job of hanging the curves than any other VW SUV. It is still a high-profile vehicle, but it seems to split the difference between a car and an SUV in the handling department.
Four driving modes are available: Eco, Comfort, Sport, and Custom. The differences between steering feel and accelerator responses are quite small.
One feature lacking in the VW ID.4 is one-pedal driving. This feature is available in various EVs, including the Nissan Leaf and Ford Mustang Mach-E. The way this works is that when operating in one-pedal mode, the accelerator does double duty by moving the vehicle forward or slowing it down sharply when releasing the foot from the pedal.
Instead, with the foot off the pedal, the ID.4 coasts – behaving more like a traditional SUV, the kind of customer it hopes to reach. Sure, regenerative braking is not activated, but the driving feel seems more natural, so there is always that point.
Lastly, we found the brakes far grippier than we liked, grabby even. This is not necessarily a wrong thing, but it is almost startling at first. Get used to it, though, and the grabby feel essentially disappears the moment you understand how the brakes react.
We drove fewer miles overall than we usually do – 130 to be exact – choosing to concentrate on the nuances that make the ID.4 what it is: a capable EV. Several short visits to local public charge stations and one extended visit on the Memorial Day holiday gave us a feel for connecting. Nothing surprised us and that is something we always like.
Our Recommendation
Your choice of ID.4 models means rear-wheel drive. At least right now. When the all-wheel-drive trims roll out later this year, these will appeal to customers who live in wintry climates. Thus, your choice may have everything to do with the drivetrain as the trim differences are small.
All in all, the Volkswagen ID.4 makes a strong statement, especially for this manufacturer's first EV. The market is set to explode as dozens of new models follow. We think consumers will gradually catch on, finding that better prices, government incentives, and improved range make these models more palatable.
---
See Also — Sportback Elegance: 2021 Volkswagen Arteon
Photos copyright Auto Trends Magazine. All rights reserved.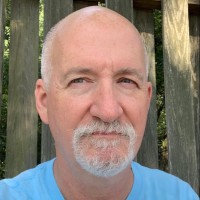 Latest posts by Matthew Keegan
(see all)