The Blackwing gives the Cadillac CT4 luxury performance cred.
---
Cadillac recently massaged its performance offerings in a not-so-insignificant way. The V-Sport line is gone with the existing and previous range-topping V-Series taking its place. At the top of this performance matrix is the Blackwing, this marque's answer to Mercedes-AMG, BMW M, and Lexus F.
Both the compact CT4 and midsize CT5 Cadillac sedans earn Blackwing editions. Likely, this is the final hurrah for raw petrol-driven performance as Cadillac prepares to pivot to electrification. Yes, you read it correctly…time is short.
2022 Cadillac CT4 V-Series Blackwing Review
Cadillac offers the 2022 CT4 in five trims. The trim journey is composed of Luxury ($34,590), Premium Luxury ($38,790), Sport ($39,890), V-Series ($46,090), and Blackwing ($59,990) models. Add $1,195 for the destination charge.
Most trims come with standard rear-wheel drive and available four-wheel drive and your choice of four-cylinder engines. A twin-turbo V6 is exclusive to the rear-wheel-drive-only Blackwing edition, however.
Exterior Features
Cadillac remains committed to sedans, at least for the near term. After a recent naming change, the ATS is now the CT4, while the CTS is the CT5. Both models were recently refreshed, enabling them to maintain a presence in an important, but a shrinking segment. Serious luxury car makers must offer sedans even as customers overwhelmingly choose utility vehicles.
We've seen Cadillac's design language evolve since the start of the century. Early on, the "art and science" appearance was marked by razor-sharp lines and chiseled edges. It was almost a robotic layout that seemed years ahead of itself.
Models such as the CTS Coupe and ELR plug-in hybrid were the poster cars for that age. Love it or hate it, Cadillacs weren't confused with anything else on the road.
The design language has evolved to where the chiseling eased and the lines relaxed. Yet, the bold grille remains as does the sporty persona from bumper to bumper. Some of the more significant styling points include boomerang headlights and taillights, breather ports, and sporty wheels. The huge wing (Blackwing, get it?) is a formidable touch. The rear diffuser also states that this sedan means business.
LED lighting, a front splitter, unique color choices (Electric Blue, anyone?), and approach lighting are just a few of the many exterior features present. The Blackwing models offer a distinct look from the standard CT models and are a welcome addition to the line.
Interior Highlights
The CT4 is a five-passenger sedan. We won't pretend it seats five as the rear middle place is obstructed by a pronounced drivetrain hump. And even tall passengers will find the back seat oppressive unless the front passengers accommodate them accordingly. As for the front seats, sport bucket chairs with substantial bolstering and robust back support awaits.
Is the CT4 a two-seater? No, but anyone rivaling my 71.5-inch frame will want to push their seats back. Way back.
Cadillacs of yore were ostentatious displays of excess, both in size and interior appointments. We wouldn't call the Blackwing lavish, but we can't say it is spartan either. Somehow, Cadillac found a way to deliver an upscale environment without overwrought layering, a mish-mash of control switches, and impossibly thickly padded seats.
What you get is a design that is uniform, pleasing, and smartly conceived. An ample amount of leather with dual stitching, chrome touchpoints, and soft-touch materials dominate.
The Cadillac seems nearer to a BMW in simplicity, offering a welcome contrast to Infiniti and Lexus. But opt for the carbon fiber package and the Blackwing comes packing.
Building on the requisite comfort and convenience features, the Blacking adds a power tilt-and-telescopic steering column. Further, this trim includes a heated steering wheel, heated front seats, and a 12-inch digital instrument cluster.
Key Safety Features
Cadillac supplies the Blackwing with forward collision alert, following distance indicator, front pedestrian braking, and automatic emergency braking. The safety roster also includes lane keep assist, lane departure warning, rear cross-traffic alert, lane change alert, and side blind zone alert.
Purchase a Blackwing and you're automatically entered to attend the Cadillac V-Performance Academy. The academy teaches owners everything they need to know about driving their sports sedans.
Technology Overview
The color display measures 8 inches in the Blackwing and seems small. That said, it doesn't occupy more real estate than it should. It is a touch-screen system with Cadillac User Experience (CUE) integration, one of the top features of its kind in the luxury sphere.
A 15-speaker AKG audio system delights the senses. Satellite radio, HD Radio, and two USB ports come standard. The Blackwing also offers wireless Android Auto and wireless Apple CarPlay smartphone integration. Lastly, Bluetooth, an SD card reader, and Wi-Fi hotspot capability are included.
Competitive Set
Cadillac is the lone domestic luxury marque with a performance line. Lincoln no longer offers sedans and those that were most recently offered, MKZ and Continental, were Ford brand derivatives. Under the Stellantis moniker, which now includes Fiat Chrysler brands, only Alfa Romeo and Maserati have an answer.
When comparing competing models, the BMW M3/M4, Mercedes-AMG C 63 S, and the Audi RS5 are top models from the Germans. Japan answers with the Lexus IS F and the Infiniti Q60 Red Sport. This quintet offers an ideal match based on luxury and performance.
Drive Impressions
Cadillac offers three engine possibilities for CT4 shoppers. The standard engine with the Luxury, Premium Luxury, and Sport editions is a 2.0-liter turbocharged four-cylinder engine with 237 horsepower and 258 pound-feet of torque. Power routes to the rear or all four wheels utilizing an 8-speed automatic transmission.
Optional on the Premium Luxury and standard with the V-Series is a 2.7-liter dual volute turbocharged four-cylinder engine. This engine makes 310 horsepower and 350 pound-feet of torque or 325 horsepower and 380 pound-feet of torque with the V-Series. Power routes to the rear or all four wheels with a 10-speed automatic transmission.
Move up to the Blackwing and this trim pulls out all the stops. Specifically, a 3.6-liter twin-turbo V6 engine routes power to the rear wheels. This engine outputs 472 horsepower and 445 pound-feet of torque.
Shoppers have a choice of a 6-speed manual gearbox or a 10-speed automatic transmission. Our test Blackwing model had the automatic. Our review focuses exclusively on this version.
Consider the Blackwing your fortified Cadillac. The series is shared with the larger CT5, although the engines are different. Both fulfill Cadillac's mission to take on the best performance luxury sedans on the market.
Cadillac equips the Blackwing with a performance suspension with Magnetic Ride Control. It is the same system used in the vaunted Corvette to adjust the electronically controlled shock absorbers to respond to changing road conditions in a fraction of a second.
A drive mode selector with performance track management and custom launch control with line lock is included. Bringing the Blackwing to a full stop is Brembo high-performance bakes. Cadillac wraps the 18-inch alloy wheels in summer-only, high-performance, low-profile tires.
We were a little disappointed when the Blackwing arrived with the automatic transmission. The six-speed manual gearbox is a smooth operator, supplying quick shifts and clean clutch uptake.
No matter, the automatic may be operated in manual mode with paddle shifters at the ready. Besides, if maximizing your 0-60 mph and quarter-mile times takes precedence, only the automatic will do. But still…
If you require speed, the Blackwing is up to the task. GM took its respected 3.6-liter V6 engine and added a pair of turbochargers to maximize its performance. Already a strong performer, the boosted engine simply dominates.
Upon ignition, the Blackwing purrs and hums, offering a strong indication of what's to come. The noise level does not match the cacophony of a screaming V8, but when operated in sport mode the engine roars and the exhaust pressure builds and bellows.
There is nothing slow about the Blackwing and therein lies a danger. Like the BMW M4 we tested earlier, it is easy to pick up speed and keep climbing. Suddenly, blue lights appear from nowhere as the Blackwing struts its stuff. Fortunately for us though, that didn't happen with either model, but in each case, a hefty fine and points would have accompanied the traffic stop.
Performance and Cadillac is nothing new. As early as the late 1940s and early 1950s, stock Cadillacs battled it out with mainstream brands for on-track superiority.
Beginning in 2004, GM's luxury marque appeared in the super-competitive SCCA Pro Racing World Challenge GT Championship with the CTS-V Sedan. Cadillac won races, took pole position starts, and otherwise demonstrated that it belonged.
On the Chevrolet side of the house, Corvette set the bar and the Camaro sport coupe followed. Thus, GM has long had a potent 1-2 performance punch with Chevrolet and Cadillac. Notably, and as a sidebar, the current Camaro and the Cadillac sedan duo are underpinned by the same architecture.
The Blackwing does it all, from quick starts to extraordinary bursts of speed under full throttle. Direct steering, nimble handling, and firm braking are among its chief attributes.
Play with the drive selector and switch to manual mode and you're ready to conquer twisty roads while maintaining poise when entering and exiting corners. Well-poised at all times, the Blackwing is every bit the driver's car with a willing body to move effortlessly forward.
Parting Thoughts
Knowing that there are not one, but two Blackwing models prowling America's streets brings a smile to our faces. Glee, even. It's a reminder to us that GM has performance-minded people in their company, individuals who get it and deliver it. Kudos to upper management for not worrying about what others think and by keeping pencil pushers from line-item removing the fun models.
But the Blackwing series won't be around for long, at least not in its current iteration. GM articulated that point in the runup to the release of the dynamic duo, serving notice to fans to decide now or get left out. However, we believe there are a few years of Blackwing goodness ahead before the entire V-Series line is retired.
Lastly, we believe the Blackwings will become collector's cars. Indeed, just minutes after making 250 first-run copies available of the CT4 and for the CT5 in February 2021, those sold out. Cadillac is and will continue to make more, but the demand is strong and the waitlist is long.
---
See Also – About the Electric Cadillac Celestiq
Photos copyright Auto Trends Magazine. All rights reserved.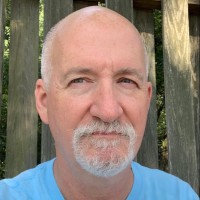 Latest posts by Matthew Keegan
(see all)