One of the most hotly anticipated new pickup truck models is not the in-production GMC Hummer EV nor is it the Rivian R1T. It even is not the Tesla Cybertruck, a model that has been promised and delayed for several years.
Instead, the model is the Ford F-150 Lightning, an all-electric version of one of the world's most popular nameplates.
Expanded Production Capacity
Production of the Lightning starts this spring with originally 75,000 units planned. However, with reservations topping 200,000 units, Ford will double capacity to 150,000 units to meet demand.
Further, this week, Ford will allow customers to begin converting their reservations into orders. That move should shake out the tire kickers from the true believers, giving Ford a clear picture of demand.
"With nearly 200,000 reservations, our teams are working hard and creatively to break production constraints to get more F-150 Lightning trucks into the hands of our customers," said Kumar Galhotra, president of The Americas & International Markets Group, Ford Motor Company.
"The reality is clear: People are ready for an all-electric F-150 and Ford is pulling out all the stops to scale our operations and increase production capacity."
From Reservations to Firm Orders
Not all reservation holders will pull the order switch at once. Indeed, some will have to wait a few months before they are allowed to finalize their plans. Specifically, Ford is employing a wave-by-wave reservation strategy, with current reservationists being invited to remain vigilant for an invitation via email from Ford or simply log onto their Ford.com account over the next several months.
For customers who do receive invitations enabling them to convert their reservations to orders for the 2022 model year, they will be given the chance to request a 2023 or later model year Lightning at a future date.
Ford says that its conquest rate for the Lightning EV is at least 75 percent, which means that most shoppers are new to the Ford brand. That's a record conversion rate for North America.
A competitive price tag with a starting MSRP of $39,974 before federal and state incentives is another reason why interest is so strong. Indeed, if F-150 shoppers qualify for a federal tax credit (currently $7,500), Lightning's price rivals the gas model.
Rouge Electric Vehicle Center
Ford will build the F-150 Lightning at its Rouge Electric Vehicle Center in Detroit, Michigan. That plant represents just one part of its $30 billion commitment through 2025 to develop full electric models.
Initially, the company anticipates it will emerge as the second-largest producer of electric vehicles in North America, with an annual capacity to build 600,000 units annually within two years. After that, Ford is setting its sights on taking over the top position (long-held by Tesla) as its investments turn into capacity.
Just as Ford turns its attention to the F-150 Lightning, the automaker says that other models are on the way or benefit from increased capacity. For instance, Ford announced recently that it was trebling production for the Mustang Mach-E, with 200,000-plus units annually by next year. Furthermore, Ford's all-electric 2022 E-Transit van, becomes available early this year.
Partnership With SK Innovation
Meanwhile, in Tennessee, Ford is constructing the largest, most innovative, and efficient automotive production facility in its storied history. That plant is for the electric F-150 and represents the company's partnership with SK Innovation.
Moreover, Ford is also building three new BlueOval SK battery plants, one in Tennessee and two in Kentucky. Those plants will manufacture advanced lithium-ion batteries to motivate upcoming Ford brand and Lincoln marque vehicles.
Besides the new construction, Ford says that this particular $11.4 billion venture will give rise to approximately 11,000 new jobs at BlueOval City and BlueOvalSK Battery Park in Tennessee and Kentucky. As a result, Ford will solidify its place as the country's prominent employer of hourly autoworkers.
---
See Also – Ford Announces Blue Oval City; Invests Billions in EV Tech
Photos copyright Ford Motor Company.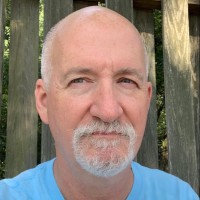 Latest posts by Matthew Keegan
(see all)