Genesis expands its product line to include a second SUV, the GV70.
---
Hyundai's luxury brand, Genesis, is turning the corner. After releasing three consecutive sedans, Genesis rolled out the 2021 GV80 SUV and will follow with the GV70 SUV later this year.
Consequently, with five models in its fold, Genesis will be better positioned to reach a wider selection of customers. That's something this marque struggled to do when all it offered were sedans.
And it's not like Genesis doesn't have fans. Certainly, far from it. Rather, the volume sellers are utility vehicles and with the right mix of products available, we'll soon see more Genesis-badged models among the many Audi, BMW, Cadillac, Lexus, and Mercedes-Benz vehicles that routinely catch our attention these days.
Read Also – 2023 Genesis GV70 Review
Here's what we know about the 2022 Genesis GV70:
1. Arrives this summer.
Genesis' fifth model arrives this year, specifically during the summer. The new model made its global debut in December 2020 online from Seoul, Korea.
Like all Genesis models, this one is built on a rear-wheel-drive architecture with available all-wheel drive. This means it'll strike at the heart of BMW and Mercedes-Benz, brands with portfolios overwhelmingly skewed toward RWD.
2. Forward-thinking exterior styling.
With utility vehicles now the de facto family car of choice, attention to styling means far more evocative models are in the works. We've seen this with the GV80 and you can expect nothing less with the GV70.
Indeed, the latest Genesis model features the same two-bar headlights and taillamp look found in the GV80. Further, the oversized pentagon grille and deliciously elegant body lines prevail.
From stem to stern, the GV80 is at once elegant as it is sporty, delivering what we think will be a winning combination for this marque.
3. Cutting-edge interior design.
Just as the exterior is designed to mesmerize, the GV70's cabin will do likewise. There is a clear distinction between upper and lower sections inside with stunning colors used above and dark schema beneath.
One of the more fetching design elements is the driver-centric cabin controls, which are arranged within a narrow oval spanning from the driver's door to just beyond the center console. In effect, it eliminates the console-dominated look we've seen in so many cars this past decade.
Moreover, the touch-screen display is integrated into the top part of the dashboard. Look closely and you'll find intricate trim, real metal touches, and on some models you'll find authentic wood inlays.
4. Tech features galore.
One area that remains a bit of a mystery to us is tech availability. What we do know is that the GV70 will have a 14.5-inch touchscreen display. That's big, but it's in keeping with the trend of other luxury makes.
The usual contingent of multiple USB ports, Bluetooth connectivity, Android Auto and Apple CarPlay smartphone compatibility will be standard. We're not sure if a wireless charging pad will be standard or extra.
We've heard that a 12.3-inch digital dashboard and an augmented reality navigation system will also be available. As for the audio system, a Lexicon package will likely accompany this model.
5. Lots of standard safety features.
Befitting its luxury mantle, the GV70 will come with a long list of driver-assist safety tech.
These include blind-spot collision-avoidance assist, forward collision-avoidance assist, smart cruise control, speed limit assist, highway driving assist, driver attention warning, and forward attention warning. We may see a package comprised of semi-autonomous tech rollout as well.
See Also – 2023 Genesis GV60 Review
6. Two engine choices.
As one of three brands in the Hyundai Kia Automotive Group universe, Genesis models share engine technology with the other two. The standard engine is a 2.5-liter turbocharged inline-four.
Customers will also have the option to upgrade to a 3.5-liter twin-turbo V6. Notably, both engines are offered in the GV80 where they make 300 horsepower and 311 pound-feet of torque with the standard engine and 375 horsepower and 383 pound-feet of torque.
The four standard drive modes include eco, comfort, sport, and custom with sport plus added to the available Sport Package. With both engines, an 8-speed automatic transmission routes power to the wheels.
Genesis GV70: More to Follow
We'll have more information about this all-new Genesis ahead of its summer launch. Furthermore, updated photography, including the seats, dimensions, and price information will follow.
We expect Genesis will send one our way, perhaps early this fall or maybe just ahead of its national launch.
All in all, the GV70 should garner a lot of attention. Almost immediately, we believe it'll become the brand's bestseller, easily outselling the three sedans combined and quickly passing the GV80 for buyer attention.
---
See Also – Genesis G70: Affordable, Luxury Sedan
Photos courtesy of Genesis Motors.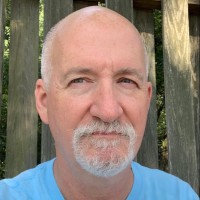 Latest posts by Matthew Keegan
(see all)