Introducing the Ioniq 5 Crossover EV.
---
Yet another manufacturer is touting its latest electric vehicle project. Following recent announcements from GM and Ford for the Hummer EV and F-150 Electric, respectively, Hyundai just dropped details about its latest all-electric model, the Ioniq 5.
The new model builds on the company's EV technology, but moves away from the hatchback cars that originally defined its electric sub-brand. The Ioniq 5 is a crossover utility vehicle, one that the automaker says will disrupt the market.
So, what do we know about the Ioniq 5? Quite a few things, although pricing details will have to wait. The new model goes on sale later this year and will be available first in the so-called zero-emissions states: California, Colorado, Connecticut, Maine, Maryland, Massachusetts, New Jersey, New York, Oregon, Rhode Island, Vermont and Washington.
Five other states will also be included in the initial roll out: Texas, Florida, Illinois, Pennsylvania, and Arizona. In 2022, Hyundai will add more states although we aren't certain if the entire nation will be reached.
Hyundai is also exploring other types of ownership options for customers. Indeed, we expect the company will go beyond traditional financing and leasing to make this electric vehicle available to a greater section of the populace. We're eagerly anticipating where this might go.
Highlights of the 2022 Hyundai Ioniq5
Without further delay, the following represents the salient points about the new model.
Ultra-fast 800-volt multi-charging.
Like other EVs, the Ioniq 5 will connect to its fair share of home Level 2 charging stations. An overnight connection should do the trick, ensuring owners are back on the road the next day with a full "tank" of electricity.
Yet, one of the keys in EV adoption is how quickly these vehicles charge, especially when on a long trip. Here, Hyundai promises a rapid replenishment of the battery system from 10 to 80 percent capacity in just 18 minutes.
Further, Hyundai is partnering with Electrify America to supply free and unlimited charging for the first two years of ownership. Therefore, not only will customers avoid the gas pump, but they'll save potentially thousands of dollars in electric connection costs spread over two years.
Vehicle-to-Load (V2L) function can power small appliances, devices and even charge other EVs.
Who likes a blackout? No one! One of the things we're seeing about this new breed of hybrids and electric vehicles is that they're able to tap into other systems, such as a house or other vehicle and supply a charge.
You won't get the entire home charged, but at least major appliances such as a refrigerator and freezer won't shut down.
A driving range target of 300 miles.
It seems 300 miles is the magic range with today's EVs. Sure, some Tesla models go further, but they also cost much more. That someone can drive four or five hours on the interstate without needing a charge is amazing. Couple that with a quick charge over a meal and the EV will finish most trips with ease.
New E-GMP platform.
The Ioniq 5 represents the launch of the second generation of Ioniq vehicles. According to Hyundai, this one "improves performance, enhances driving dynamics and optimizes interior volume (spaciousness of a large car in a compact CUV)."
Hyundai will follow with two more models: the Ioniq 6 midsize sedan and the Ioniq 7, a large electric SUV.
It's all about the materials.
If your quest is to save the world or at least do your part to mitigate catastrophe, the Ioniq 5 will feature various friendly materials. These include recycled PET bottles, plant-based (bio PET) yarns and natural wool yarns, eco-processed leather with plant-based extracts, and bio paint with plant extracts.
An in-car payment system.
Soon, your electric Hyundai will be a payment system on wheels. Specifically, Hyundai is developing an in-car payment system for the vehicle it says will be hassle-free. The proposed system will bring in-car credit card payment capabilities to the vehicle by means of the infotainment screen.
Notably, the In-car credit card payment will be available with the major brands and allow drivers to find and pay for EV charging. Also, to order and pay for food and coffee on the go. Lastly, the system will allow owners to find, reserve, and pay for parking.
The Ioniq Revolution
We'll share more details about the Ioniq as we approach its release date. We do know that this five-seater will sit on a 118.1-inch wheelbase, offer exceptional cargo space, and give customers a choice of a rear motor only or a front and rear motor.
The first choice will offer up 225 horsepower and 258 pound-feet of torque. The second choice will deliver 320 horsepower and 446 pound-feet of torque.
In all, the Ioniq 5 should help this Korean automaker sell 1 million vehicles annually worldwide by 2025 as it is joined by up to two dozen more EVs to help them reach that goal.
---
See Also – The Ford F-150 Lightning in All Its Electrified Glory
Photos copyright Hyundai Motors. All rights reserved.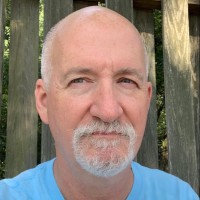 Latest posts by Matthew Keegan
(see all)