If you are considering the Hyundai Ioniq 5 electric vehicle, you are in company with an untold number of Americans who are in shock over gas prices. For some individuals, an EV was far from a priority until now. But with fill-ups costing $75, $90, to well over $100, pain at the pump is very real.
At Auto Trends Magazine, we do not tell people to purchase a particular type of vehicle. If you are in the market for that model, then we supply you with a fair assessment of one. Hopefully, the information we share enlightens you and causes you to become well versed in that vehicle.
To that end, we offer a comprehensive look at the Hyundai Ioniq 5, a small electric vehicle with room for five. Read on as we take a deep dive into all things Ioniq 5.
What is an Ioniq?
Exactly what is an Ioniq? Think of two distinct words to understand its origin: ion and unique. Ion is, of course, "an atom or group of atoms that bears one or more positive or negative electrical charges," per Brittanica. The "iq" part is derived from unique, thus the Ioniq family is a unique line of electric vehicles.
Introduced in 2017, the first three Ioniq models include a traditional hybrid, a plug-in hybrid, and a full-electric vehicle. In 2020, Hyundai made Ioniq a sub-brand, then began designing subsequent models on its new Hyundai Electric Global Modular Platform (E-GMP) platform.
The Hyundai Ioniq 5 shares its architecture with the Kia EV6 and the upcoming Genesis GV60. Hyundai, Kia, and Genesis are all part of the Hyundai Motor Company.
As for the "5" designation, Hyundai has not explained its reasoning for that.
2022 Hyundai Ioniq 5 Review
The original Ioniq EV offers 124 miles of driving range (increased to 170 miles later). Even when the vehicle rolled out, that range was a modest number and wouldn't hold up in the face of new EVs arriving on the market in the coming years.
Indeed, by 2021, both the Ford Mustang Mach-E and the Volkswagen ID.4 touted 250-mile ranges, considered by some the acceptable low point in a market where the longer range was deemed necessary. Especially to convert skeptical consumers to electrification.
The Ioniq 5, though, largely solves the range problem as it is based on a dedicated EV platform designed to maximize performance. When the original Ioniq series rolled out, Hyundai announced that it was developing a dedicated EV platform with 800-V architecture. It features scalable wheelbase length and accepts batteries from various manufacturers.
The design means both single and dual-motor systems are possible with the motor, inverter, and transmission combined into one unit. A lithium-ion polymer battery pack and fast-charging capabilities are features of note.
Future Ioniq models will include a range of small to midsize crossover models, the latter with space large enough to accommodate three rows. Those EVs might parallel everything from the tiny Kona crossover to the Palisade SUV.
Pricing and Drivetrains
As for the Ioniq 5, it is available in SE ($44,000), SEL ($46,250), and Limited ($51,100) trims, plus a $1,225 destination charge. Add $3,500 for all-wheel drive ($3,900 Limited trim).
Choose the rear-wheel drive and this model delivers an EPA-estimated 303-mile range. If you prefer all-wheel drive, the range drops to 256 miles. We will examine the range later as we discuss charging as there are variables to consider.
Arriving late is a special Ioniq 5 SE Standard Range trim. This one costs from $39,700 and supplies a 220-mile range as power routes to the rear wheels.
Eligible buyers will also find a $7,500 federal tax credit. Additionally, state and local incentives may apply. Further, dealer incentives these days are typically small and may include cashback or competitive financing.
Exterior Styling
How do you define this Ioniq's style? That becomes a challenging assessment because it is not easily confused with anything else on the road. Although the silhouette does remind this writer of the Plymouth Horizon and Dodge Omni models of the 1970s and 80s. Those compacts featured a long hood and a stubby hatchback tail.
But this model has its personality, setting it apart from the crossover pack in a smart way. Big, bold lighting elements front and back, profile diagonal lines, muscular wheel wells, and flush door handles are present.
Just take a look at those wheels! The design is something you may love or hate…we chose to love. Handsome trim pieces, cool color choices, and just the right amount of body sculpting is present.
Interior Comfort and Cargo
The best seats in the house are, of course, up front. The seats supply ample shoulder, back, and hip support. There is plenty of room to move your feet around.
Our test Limited trim came with all the amenities, including heated and ventilated front seats, and power-controlled first-row seats. The dashboard is clean, uncomplicated, but dominated by the dual instrument panel and center display screens.
A huge open storage compartment divides the front seats with an armrest over it. The armrest also has a hidden storage compartment and there is a small compartment between the seats on the floor at the firewall. Each door has bottle holders and compartments. Two cupholders are found between the seats ahead of the open storage compartment.
Room for Five
The Hyundai Ioniq 5 seats five and does so without much of an issue. It certainly is helpful that this model lacks a space-sucking drivetrain hump. Thus, there is plenty of legroom for three in the rear.
Hip space is on the narrow side, but three average-sized adults can fit. Otherwise, make that space for two, fold down the middle seat insert, and enjoy sharing an armrest with your cupholder.
We like the amount of cargo space afforded by the Ioniq 5. The standard space measures 27.2 cubic feet with a flat floor. Fold down the rear seat and cargo capacity climbs to 59.3 cubic feet.
That's less space than your typical gas-powered compact SUV, but there is no wasted space. Under the floor is connecting cable storage, a tire repair kit (no spare), and the battery pack.
The Ioniq's Take on Frunk
What about a frunk? Is there one? Firstly, a frunk is a front trunk or extra storage area where the engine resides with ICE vehicles. Hyundai offers limited storage, but it can be found by lifting what looks like an engine cover to reveal a shallow storage area.
Secondly, we believe that the frunk storage will serve as an important place to store valuables. Just do not store them after pulling up to your destination. Watchful eyes may see what you are doing and perform a heist.
Advanced Safety Features
Shoppers expect driver-assist technology these days and the Ioniq 5 delivers. All trims come with forward collision-avoidance assist with pedestrian, cyclist, and junction-turning detection. Yes, the latter element is new and is yet another way Hyundai advances safety in its vehicles.
Lane-keeping assist and lane following assist are standard as is blind-spot collision avoidance-assist. Rear cross-traffic collision-avoidance assist, safe exit assist, and rear occupant alert are included. Parking distance warning reverse is included; with the SEL trim, the front warning is added.
The Limited has two features not available elsewhere. These are blind-spot review monitor and surround-view monitor. Also, parking collision-avoidance assist – the reverse is supplied.
In-Car Tech and Audio
Hyundai supplies the Ioniq 5 with a 12.3-inch high-resolution color touchscreen navigation system. It is wedded to a 12.3-inch digital instrument panel display to form one of the largest uninterrupted screens we have seen anywhere.
The standard audio package includes six speakers, satellite radio, and HD Radio. Bluetooth, Apple CarPlay, Android Auto, and multiple USB ports come standard. Wireless device charging is added to the SEL. Choose the Limited trim and this one garners an 8-speaker Bose audio system.
Hyundai Ioniq 5, by the Trims
Hyundai supplies three trim choices with the 2022 Ioniq 5. A shortened or standard range version of the base SE trim follows.
Ioniq 5 SE
Hyundai equips the SE trim with LED headlights and taillights, automatic open and retracting flush door handles, and 19-inch alloy wheels. Inside, this trim has cloth seats, a power-adjustable driver's seat, and heated front seats. A tilt-and-telescopic steering column and dual-zone climate control come standard.
Ioniq 5 SEL
Choose the mid-range SEL trim and this one offers a power liftgate. Imitation leather seating surfaces and soft-touch door inlays come in. A heated steering wheel with interior ambient lighting is another feature of note.
Ioniq 5 Limited
Opt for the Limited trim and it delivers luxury features all the way. Choose all-wheel drive and this model gains 20-inch wheels (19-inch for rear-wheel drive). A full panoramic roof, ventilated front seats, a driver's seat with relaxation mode, and rear window sunshades are included. Other features include door sill plates, a sliding center console, a power-controlled front passenger seat, and a head-up display.
Ioniq 5 Powertrain
The all-electric Ioniq 5 comes with a 77.4 kWh lithium-ion polymer battery system. The late-available SE standard range keeps the main features of this model but delivers a 58 kWh system. Choose all-wheel drive (not available with the standard range) and the dual-motor electric powertrain adds a battery heating system and a heat pump.
With none of the features of an internal combustion engine present, the Ioniq 5 relies on its batteries to store electricity and move this EV. A single-speed transmission is at work here.
Choose the rear-wheel drive and this model produces 220 horsepower and 258 pound-feet of torque. Opting for all-wheel drive maximizes power with 320 horsepower and 446 pound-feet of torque to bear.
Behind the Wheel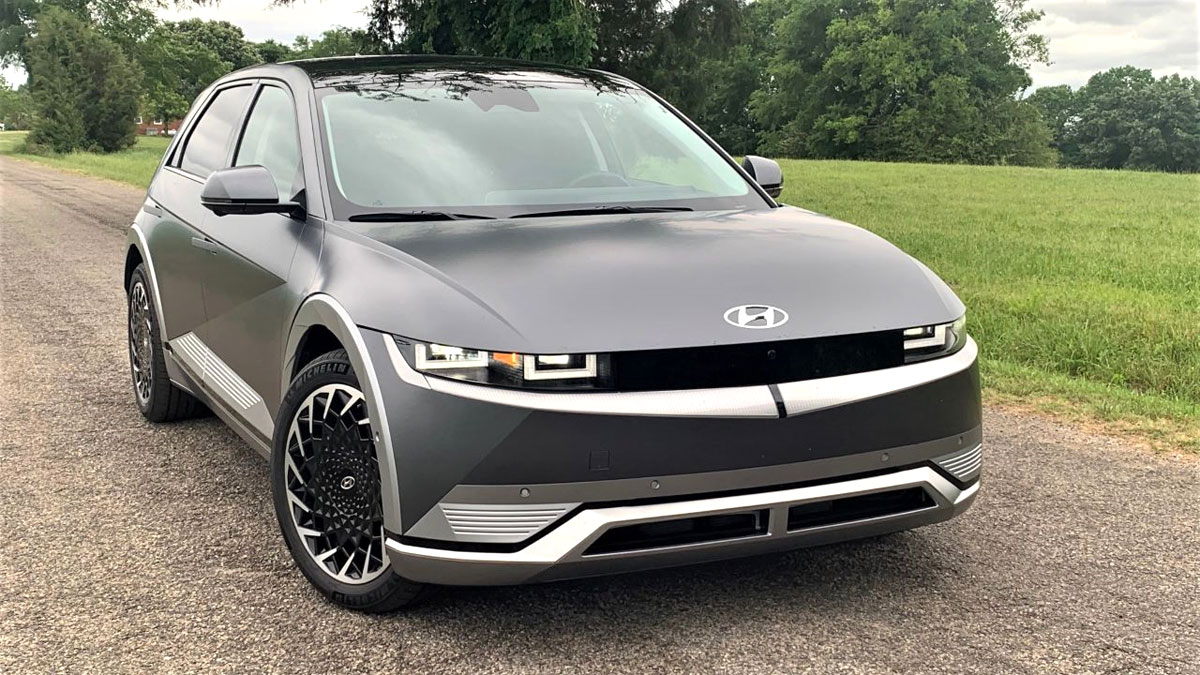 The power difference between rear- and all-wheel drive is tremendous. That is one reason for the $3,500/$3,900 price difference between models. Not only do the front wheels join in for improved handling, but an additional motor is present.
With all-wheel drive, horsepower increases by 45 percent and torque by 73 percent. On the flip side, the driving range decreases by approximately 16 percent. Is the trade-off worth it? We think so. Then again we "only" had the all-wheel-drive Limited to test.
As with every other EV, silence is golden. The instrument panel and display illuminate once you press the start/stop button. Besides the "ready" notice, you are clued in that this EV is ready to roll.
The transmission control is on a stick fixed to the right side of the steering column. Drive, neutral, and reverse are controlled by "rolling" the stick accordingly. Where is the "Park" setting? On the end of the stick. Yes, it is easy to miss.
Step On It
Once in drive, the Ioniq 5 is ready to go. And go it does. You can drive at a standard clip and blend in with everyone else. But if you need to pick up speed quickly, this EV complies.
Our test model likely could beat the pants off most ICE models or at least give hot rods a scare before separating from the pack. Still, the Ioniq 5 may be the perfect "stealth" vehicle as it creeps up behind and is ready to surge past with just one touch of the accelerator.
The driving is simple. Press down on the accelerator and the Ioniq moves with ease. The moment you take your foot off the pedal, automatic braking kicks in.
This is known as one-pedal driving – in effect, you never need to apply the brakes until you absolutely must. There are drive modes available too: eco, normal, and sport. A special "snow" mode is available.
Kinetic Energy
When braking, regenerative braking kicks in. This means that kinetic energy transfers to the battery pack, effectively adding range as you drive.
Other than the fantastic speed, the Ioniq 5 supplies average steering, decent handling, and strong braking. By no means will this EV tear up the track or emerge victorious on twisty roads amongst sports coupes. But it does deliver a comfortable and quiet ride.
Making a Connection
All three trims permit ultra-fast charging. Your in-home unit delivers just 120 volts, while Level 2 power moves that to 240 volts. The latter requires an upgrade to most homeowners' electric systems with a special box supplying the connection. With Level 2 charging, the Ioniq 5 should be fully replenished within 7 hours.
Connect to a fast-charging station and the Ioniq 5 goes from 10 percent to 80 percent charged in just 18 minutes. This is a critical improvement that while still about three times long as filling up at a service station with fuel, lowers the wait time considerably.
Charge Opportunities
We replenished the Ioniq 5 three times over the week we had it. When we received it, there were 3,517 miles on the odometer. Upon its return, we noted 3,787 miles. Thus, we drove it 270 miles.
A public charging station in Pinehurst took care of the first replenishment. The next two were accomplished at a new Chargepoint station located at my neighborhood's fire station. The Pinehurst station is one of the oldest in the state, backed by Eaton.
Both chargers supply Level 2 or 240-volt charging. At no time did the battery fall below 40 percent. We just wanted to take advantage of the available ports to make a connection, wait up to seven hours, unhook, and leave.
Range and Temperature
For all three charges, the battery was replenished to at least 95 percent capacity. Interestingly, the range listed on the instrument panel was 258 and 256 miles respectively for the first two charges.
But it fell to 226 miles by the third charge. We attribute the discrepancy to the higher ambient temperature for the third charge as well as ample concrete, sunny skies, and no shade trees driving up the "real feel" temperature.
Excessive heat and cold can impact efficiency, including range. Temperature extremes can also shorten the life of a battery, estimated to last 12 to 15 years under optimal conditions or 8 to 12 years under severe conditions according to the National Renewable Energy Laboratory.
Hyundai Warranties
Without a doubt, Hyundai offers a generous warranty plan for its vehicles, including the Ioniq 5. This model comes with a 5-year/60,000-mile new vehicle warranty and a 10-year/100,000-mile powertrain warranty.
Buyers can also expect free maintenance for the first three years of ownership or 36,000 miles, whichever comes first. Typically, that includes tire rotation and topping off fluids which include coolant and windshield washer fluid. As an EV, there is no oil to deal with.
Hyundai doesn't stop there with the warranties. Indeed, there is also a 10-year/100,000-mile electric vehicle system warranty and a 7-year/unlimited miles anti-perforation (rust) warranty. Lastly, Hyundai supplies five years of roadside assistance with unlimited miles.
One matter to keep in mind is battery life. If the battery completely fails, during the warranty period, you are likely covered. On the other hand, batteries always degrade over time. Hyundai does not cover the cost of that loss in power capacity.
Buyer's Choice
Although we thoroughly enjoyed our range-topping Limited AWD tester, we realize that its $56,000 price tag is a bit steep for some. Even with the federal tax credit, that is a hefty amount of cash to consider.
If amenities are your chief consideration, then starting with the SEL trim may do it. Otherwise, if you are on a budget and you do not mind the reduced range of the $40,000 SE Standard Range model, then that one may be your best choice.
References
---
See Also – Nothing Ironic About the Hyundai Ioniq
Photos copyright Auto Trends Magazine. All rights reserved.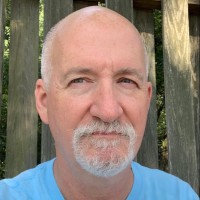 Latest posts by Matthew Keegan
(see all)