The Sonata N-Line showcases its performance chops.
---
Are comfort and power mutually exclusive? Thankfully, no. We expect an extra bit of kick in grand tourers and of course in sports cars. But the midsize, mainstream sedan is usually geared toward efficiency and comfort than performance and drivability.
Fortunately, some manufacturers still "get it" and offer variants that satisfy. You may not find a V6 engine under the hood, but a boosted four is often a fitting substitute. In the Hyundai Sonata N-Line, we find such an engine and the enhanced drivability to match.
2022 Hyundai Sonata Review
Hyundai offers gas and hybrid powertrain choices. The hybrid is marketed separately, therefore we are not including it in our review. As for the standard Sonata, it is available in SE ($24,500), SEL ($26,250), SEL Plus ($31,450), N Line ($33,750), and Limited ($34,400) trims. The freight charge adds another $1,045 to the cost.
The Sonata comes with front-wheel drive only. The SE and SEL have a 2.5-liter four-cylinder engine. The SEL Plus and Limited come with a 1.6-liter turbocharged four. The top-of-the-line N-Line has a 2.5-liter turbocharged four-cylinder engine.
The first two engines work with an 8-speed automatic transmission. An 8-speed dual-clutch transmission joins with the N-Line's engine.
The pool of competing models in this segment is shrinking. But the Toyota Camry, Honda Accord, and Nissan Altima dominate. You'll also find the Subaru Legacy, Chevrolet Impala, Kia K5, and the Volkswagen Arteon.
Taking the N-Line
Hyundai introduced the N-Line in 2021. The trim level represents both design embellishments and a performance upgrade. It comes in behind the "N" appellation that is reserved for high-performance models.
There is not a Sonata N, but if there were, most likely it would include a modest boost in power over the N-Line and all-wheel drive. That is as far as we will speculate about a model that does not exist!
As for decorative differences with the N-Line, this is apparent inside and out. The exterior features unique front and rear faces, custom aluminum-alloy wheels, and quad exhaust ports. The side mirrors are accented in glossy black cladding. LED light treatments, a panoramic sunroof, and a spoiler adorn this model.
Do you prefer summer tires to the standard radials? A pair of Benjamins scores you that upgrade.
Slip behind the wheel and the N-Line has distinctive sports seats with N engraving. These seats are covered in premium leather and accented with microfiber. An N design graces the steering while, while aluminum pedals hint at this sedan's sportiness. No doubt, Hyundai's designers sought to deliver a sporty presence and they succeeded.
The N-Line cabin is comfortable and suited for five. The fit and finish is excellent and the range of soft-touch materials supplies this sedan with a premium look. Inasmuch as the front row offers excellent space for two, the rear seat is suitable for three adults. Thus, five can sit comfortably without fighting over space.
As for the trunk, it supplies 16 cubic feet of storage capacity. That is near the top end of space in the segment.
Leading Technologies
It does not get better than the N-Line in terms of technological enhancements. Well, the Limited also does a stellar job in that department. Notably, the Limited is to comfort what the N-Line is to performance.
In the tech arena, the N-Line gains a 12-speaker Bose audio package. Hyundai also showcases its digital acumen by offering a pair of displays. The first is a 10.25-inch touchscreen display with navigation. The second is a 12.3-inch digital instrument panel.
Together, the two combine for a fascinating look. Additional features include smartphone integration with Android Auto and Apple CarPlay as well as Bluetooth. Multiple USB ports, SiriusXM satellite radio, and a wireless charging pad are also included.
Safety Technologies
Hyundai is generous in equipping most of its models with the latest and most advanced driver-assist safety equipment. Regardless of the trim, every Sonata has forward collision warning and forward automatic emergency braking with pedestrian detection.
Lane control features — departure warning, lane-keeping assist, and lane tracing assist — are standard. Adaptive cruise control with full stop and go is included. And if you are prone to feeling drowsy behind the wheel, there is a minder for that. Lastly, a rear-seat minder tells you to look in the back for children might have forgotten.
Choose the N-Line and such features as an around-view monitor are added. This trim also comes with blind-spot monitoring with rear cross-traffic alert. But Hyundai does not stop there as perpendicular parking assist, front and rear parking sensors, and a head's up display complete the offerings.
Effective Performance
With three engine choices available, the Sonata offers more options than the typical midsize sedan. The standard 2.5-liter four-cylinder engine makes 191 horsepower and 181 pound-feet of torque.
An 8-speed automatic transmission routes power to the front wheels. This engine powers the SE and delivers an EPA-rated 28 mpg city, 38 mpg highway, for a combined 32 mpg.
A 1.6-liter turbocharged four-cylinder engine powers the SEL, SEL Plus, and Limited trims. This engine makes 180 horsepower and 195 pound-feet of torque. Like the SE, power routes to the front wheels with the same automatic transmission.
Importantly, just as the power output is similar, the fuel economy rivals the SE. This one achieves 27/37/31 mpg city/highway/combined.
Turbo and a DCT
The champion of the trio is the 2.5-liter turbocharged four-cylinder engine. This one motivates the N-Line and routes power to the front wheels via an 8-speed "wet" dual-clutch transmission. There is plenty of power on tap too as this engine makes 290 horsepower and 311 pound-feet of torque. The EPA assigns this model with a rating of 23/33/27 mpg.
Now, about the "wet" designation for the transmission. This descriptor simply acknowledges that an electric oil pump is present to supply fluid to enhance lubrication, cooling, and enable efficient gear shifts.
Not only that but it is designed to endure longer. Certain dry DCTs are prone to failure, including some Hyundai models, but the "wet" should take care of that.
Sonata N-Line Fun
Shift the N-Line into drive, release the brake, and get moving! The combination of quick spooling turbos and a rapidly shifting transmission is delicious. Quite noticeably, the front wheels squeal and torque steer are evident.
This is where the all-wheel drive would have been welcome, with power shifting the rear or from side to side, as needed. No matter, the N-Line cruises down the highway with plenty of power on tap. It is also fun to drive with decent feedback, quality handling, and firm brakes.
Hyundai also tuned the suspension system, although some may find the ride uncomfortable, at least at first. We were not complaining as we did not expect a soft ride nor were we looking for one.
Are there ways Hyundai could improve the N-Line? Again, all-wheel drive is one option as is a limited-slip differential. But the latter is clearly an "N" feature, therefore we are not likely to see one apart from that trim appearing.
N-Line Parting Thoughts
We enjoyed the N-Line despite its imperfections. Torque steer and tire squealing are included, ensuring that this ride always has your attention. The power side of the house is certainly its strength and is easily far more advanced than the two other Sonata choices.
The sub-$35,000 price is appealing too. Also, you can add on to this model by choosing the Night Package ($1,000) featuring additional blacked-out touches and embellishments. That is still a reasonable price for a roomy midsize model with styling, comfort, safety, and advanced tech to go with it.
---
See Also – New York Debut: 2023 Hyundai Palisade
Exterior photos copyright Auto Trends Magazine. Interior shots courtesy of Hyundai Motors.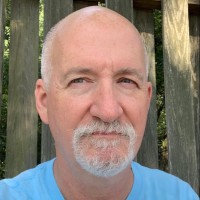 Latest posts by Matthew Keegan
(see all)