A hot little hatch from Hyundai.
---
Small cars with a performance edge represent a dwindling niche. One model, the Hyundai Veloster N, brings the most performance we've seen in a small package from this Korean brand. Moreover, it has a quirky style with three doors and a liftgate, but with copious amounts of power at the ready.
2022 Hyundai Veloster N Review
Hyundai offers the 2022 Veloster in one trim, N. Rather than give up on its slow-selling model, the company retained the range-topping N for 2022. This model costs from $32,500, plus a $1,025 destination charge.
A turbocharged engine powers this front-wheel-drive model. Further, customers have a choice of a 6-speed manual or an 8-speed wet dual-clutch transmission ($1,500).
Exterior Features
There isn't anything quite like the Veloster N and that's something we appreciate. Indeed, the look is all Hyundai with its trademark grille, but the overall layout is unique with its squat stance. It is also the only three-door model of its kind. The regular doors are up front with a third door on the passenger side.
Hyundai could have just as easily added a fourth door, but they did not. The third door's handle is tucked in the roofline, giving this model a coupe-like look. Only the hatchback gives away what this model is truly about.
The 2022 Veloster N comes in four color choices: Racing Red, Lunar White, Ultra Black, and Performance Blue. It is the contrasting trim pieces along the bottom of the front fascia, rocker panel, and rear diffuser that draw the eye to the body. Thus, revealing its unequal profile, muscular lines, kicked up beltline, and falling clamshell hatch.
An oversized wing and a pair of fat exhaust ports bring up the rear. Lastly, the requisite lighting embellishments are present.
Hyundai equips the Veloster N with LED lights – daytime running lights, low-beam headlights, and tail lamps. N-Body garnishment, power-controlled and heated side mirrors, and 19-inch sport wheels set within Pirelli summer tires complete the mission.
Interior Highlights
The Veloster N seats two comfortably and another two when needed. The interior is gussied up to deliver a performance-oriented look with N-branded front bucket seats, steering wheel, shifter, and instrument cluster present.
There is no lack of hard plastics on hand, perhaps the only major demerit for this model. That's not surprising though as we're talking about an economy car with a performance edge.
The rear 60/40 split bench seat offers tight quarters. We think, though, folding the seat down is ideal as it expands the standard cargo space accordingly. Indeed, it does so from a modest 19.9 cubic feet to a generous 44.5 cubic feet. The latter means long trips with your driving companion as you enjoy the twists and turns of the Tail of the Dragon or some other favorite outback repast.
Hyundai equips the Veloster N with full power accessories, a tilt-and-telescopic steering column, and climate control. Alloy sport pedals and N-badged floor mats are other distinctions of note.
Key Safety Features
Hyundai equips the 2022 Veloster N with its SmartSense technologies package. This bundle represents key driver-assist features such as lane-keeping assist and lane-following assist. Other features include forward collision avoidance assist, blind-spot collision warning, adaptive cruise control, rear cross-traffic collision warning, and driver attention warning.
The safety features are a must as the hatchback design with thick rear roof pillars and a narrow rear window make it very difficult to see what's on your side and behind. Certainly, the judicious use of side view and rearview mirrors help, but it is the tech that clinches it for the Veloster N.
Technology Overview
On the tech front, the Veloster N does not disappoint. An 8-inch touchscreen display includes navigation. But you can also choose directions through Android Auto and Apple CarPlay integration.
An 8-speaker Infinity audio system floods the cabin with your favorite tunes. It comes bundled with satellite radio and HD Radio, Bluetooth, a pair of USB ports. Hyundai's BlueLink connectivity bundle is included.
There is one feature absent we think Hyundai should offer. And that's a head-up display. It is the perfect accompaniment for any performance model, with key features displayed right above the hood. We would make it the solitary spend-up option for those who want it.
Competitive Set
With few competitors left, the Hyundai Veloster N makes a name for itself in an all-important area, namely value. The Honda Civic Type R and the Volkswagen GTI are its nearest competitors.
You must stretch the segment a bit to find more models, namely the Subaru BRZ and Toyota 86. The Subaru WRX/STI is another model to consider.
Drive Impressions
With all other Veloster trims retired (at least in the U.S. market), Hyundai leaves us with its best. The Veloster N comes with an enhanced 2.0-liter turbocharged four-cylinder engine. Likewise, this motor cranks 275 horsepower and 260 pound-feet of torque.
Power travels to the front wheels utilizing a 6-speed manual or an 8-speed wet dual-clutch transmission. The "wet" transmission is a strong improvement over the "dry" transmission offered in the recently tested Kona N Line.
That transmission shudders and should be avoided. On the other hand, the "wet" transmission comes packed in oil, essentially ensuring a smooth operation and long life.
Happily, our test model came with the manual. We give Hyundai much credit for a clean-shifting unit with near-effortless movement between gears. Add in a compliant clutch with clean uptake and this transmission is a winner.
As planned, we took the Veloster N to our favorite back roads where traffic and law enforcement was scarce. No, we didn't bring the Hyundai up to insane speeds, but we did test its capabilities, especially in the 0-60 mph arena. With deft operation, this pocket rocket surges to highway speeds with just a few quick flicks of the gear shift.
You'll need to bring it to third gear by then as the dashboard lights up, warning the driver that the RPM limits are being reached. In any case, the engine growls and the exhaust toots as power quickly shifts to the wheels and the "N" takes off.
The Veloster N is a fun driver, even with power squarely on the front wheels. Yes, torque steer is evident, but its electronically controlled suspension, multi-link rear suspension, and corner-carving differential add stability.
Notably, the Veloster N is extremely agile and always planted. Where some front-wheel-driver performers tend to spin out, this one hunkers down as it eats asphalt. Figuratively, but not far removed from the truth. Finally, its big brakes bring this little beast to a quick stop, then quickly disengage as you pursue your dreams.
The Veloster N may be the most powerful Hyundai yet, at least from a size-to-performance ratio. We never had the opportunity to drive the retired Genesis Coupe, but we think this model's lightweight body and overall performance-oriented composition make it a winner.
Regardless, if you are looking for a performance kick and want something that bridges the gap between the Subaru BRZ and Ford Mustang, then this is it.
Parting Thoughts
We think Hyundai will soon retire the Veloster, which means getting one now ensures you won't be left without. Narrowing the product line to the "N" means this model will be offered in low numbers, which also means scarcity. Likely, you will need to work with your dealer to find one.
All in all, the Veloster N satisfies our "pocket rocket" requirements, by delivering a solid contender in the segment. We're keen on the manual, but the dual-clutch transmission intrigues us. In any case, isolated back roads are waiting for the Veloster N and all its performance vibe.
---
See Also – Riding the N Line With the Hyundai Elantra
Photos copyright Auto Trends Magazine. All rights reserved.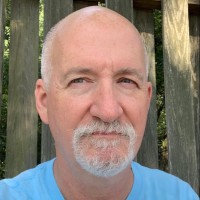 Latest posts by Matthew Keegan
(see all)