Finding any new vehicle for under $20,000 is almost impossible these days. Higher prices and expanded tech and safety equipment are among the reasons why.
That the Hyundai Venue can still be had for far less than the average cost of a vehicle is one thing. That it is a utility vehicle is amazing.
Hyundai offers the 2022 Venue in three trims: SE ($19,000), SEL ($20,750), and Limited ($22,250). Add $1,245 for the destination charge. The Limited trim is new this year, replacing the previous range-topping Denim model. It is the only change for a model now in its third year.
The Hyundai Venue is a front-wheel-drive-only model with room for five.
2022 Hyundai Venue Review
Styling
If you believe the Venue resembles a hatchback more than a utility vehicle, you are in solid company. The Venue has a layout like a hatchback, but it sits slightly taller overall. Front to back, this diminutive crossover strikes a subtle, but sporty stance.
A gaping grille, curved hood, falling roofline, and a high beltline are attributes of note. The range-topping Limited is the only trim with a contrasting roof, which gives this model a more refined look.
Inside, the Venue is comfortable for two but offers room for five. We believe the rear seats are ideal for a pair of shorter individuals, such as preteens. Adults with long legs will find the seat simply too confining. Therefore, we recommend the slightly larger Kona or the compact Tucson for anyone desiring more space.
Hyundai quality matches the industry's best. Despite its low price point, the interior is relatively pleasing. Certainly, hard plastics dominate, but metallic accents raise visual interest. The cabin is neatly organized and uncluttered.
On the other hand, enough wind noise seeps in to remind drivers that this is truly a budget model. Turning up the audio volume is warranted except when having talks with the front passenger.
Cloth materials and manually variable front seats come standard. Among the available upgrades are heated front seats with imitation leather accents. You won't find a stitch of leather here apart from the hide-wrapped steering wheel on some trims.
The 2022 Venue supplies a modest 18.7 cubic feet of standard cargo space and 31.9 cubic feet with the rear seats folded flat. Certainly, the Venue's storage space is quite limited with little room for carrying home improvement store or yard sale finds.
Powertrain
The Hyundai Venue has a 1.6-liter four-cylinder engine with 121 horsepower and 113 pound-feet of torque. Power shuttles to the front wheels employ a continuously variable automatic transmission (CVT).
This engine moves the Venue forward speedily and delivers relatively vigorous acceleration around town. The throttle response is rapid; the CVT displays smooth virtual gear changes.
The Venue's powertrain shines best around town but lags on the highway. The engine strains under hard acceleration and lacks robust passing power.
On the flip side, the Venue earns an EPA-estimated 29 mpg in the city and 33 mpg on the highway for a combined 31 mpg. Few models match the Venue in economy although the Nissan Kicks is marginally better.
We were impressed by how well the Venue maneuvers, especially in confined areas such as on narrow city streets. Its small footprint makes it easy to get around and it occupies city parking spaces with ease.
We found the Venue remains firmly planted on twisty roads and manages corners with ease. The suspension system is robust as it manages bumps with simplicity. Overall, the ride is stable, yet relaxed.
Safety Features
Beyond the requisite rearview camera, the Hyundai Venue comes with forward collision warning with pedestrian detection. It also has forward automatic emergency braking, lane-keep assist, and driver attention alert. Automatic high-beam headlights are also standard.
The list of available safety features is brief, but it does include blind-spot monitoring with rear cross-traffic alert. Adaptive cruise control is also available.
Three Trims
Hyundai offers clear separation between trims. Just $3,250 separates the standard and top model.
Hyundai Venue SE ($20,245)
Although a base Venue no longer costs under $20,000, it still comes quite close. The list of standard equipment includes halogen headlights, automatic high beams, and 15-inch alloy wheels. The basic driver-assist features mentioned earlier are included.
This model also comes with an 8-inch touch-screen display, wireless Apple CarPlay and Android Auto smartphone compatibility, and Bluetooth. A four-speaker audio package with HD Radio and one USB port is included.
Other features include remote keyless entry, cloth-covered seats, and manually adjustable front seats.
Hyundai Venue SEL ($21,995)
Move up to the middle range and this is where we encourage shoppers to begin their Venue search. This trim has 17-inch alloy wheels, disc brakes all around, and a sunroof.
Inside, the Venue SEL has a leather-wrapped steering wheel, a center console with an adjustable armrest, a six-speaker audio package, and a second USB port.
Hyundai Venue Limited ($23,495)
At the top of the Venue range is the Limited edition. This model features LED headlights and a two-tone exterior with a white roof. A proximity key is included and is paired with a push-button start.
Inside, the Limited comes with heated front seats with imitation leather accents. Satellite radio and navigation are included. Oddly, smartphone compatibility with this trim requires USB tethering.
Parting Thoughts
Hyundai did an admirable job in supplying a budget crossover that is attainable by most shoppers. It also comes with the latest tech and safety features although moving up a trim or two yields the best choices.
The 2022 Venue won't win in the performance arena, but it is entirely usable around town, especially in confined areas. Calling it an "urban crossover" is fitting. Lauding its fuel efficiency is an appropriate response, especially in these days of record-setting fuel prices.
---
See Also – Taking the N Line With the Hyundai Kona
Photos copyright Auto Trends Magazine. All rights reserved.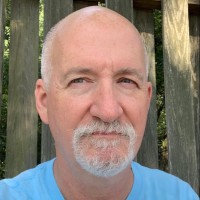 Latest posts by Matthew Keegan
(see all)