The 2022 Infiniti QX55 strikes a pose. This model represents much more than a sporty take on the QX50.
---
Infiniti has a new model coming our way this Spring and they couldn't wait to share details about it. But due to the worldwide coronavirus pandemic, and the necessity for following safety protocols, getting media folk to cover the new vehicle at the usual press gathering wasn't going to happen.
Instead, Infiniti had to conceive a new way to get test vehicles to the people who cover them the best and they did so by hooking a trailer to an Infiniti QX80 SUV and stuffing a 2022 Infiniti QX55 inside.
See Also – 2023 Infiniti QX55 Review
Lights, cameras, music, action!
The intro was pulled off by assigning Infiniti's distributor with the task of carting the vehicle from journalist to journalist, who then had 24 hours or part of a day to evaluate it. My turn happened early in March, the same week our town's contractors tore up the street to lay new water pipes. No, at-home debut for me!
Not to be deterred, we arranged to have my launch accomplished at the local dead mall. The distributor pulled up, connected the ramp to the rear of the trailer, cranked the music, turned on the lights, and rolled out the SUV. Voila! Instant intro.
The moment I received the QX55 began a 7-hour journey, photo session, and note-taking spectacle not unlike what we usually do when we fly in, meet with Infiniti representatives, and drive, drive, drive!
To kick things off, Infiniti hosted a Zoom call in late February with media professionals where the presentations were made, giving participants all the details about the new SUV with designers, engineers, and company brass on hand.
All questions, comments, and other inquiries were answered; soon thereafter we learned when our designated day with the QX55 would take place.
Out and About With a 2022 Infiniti QX55
The following are the significant points covering the Infiniti QX55:
1. Naming Origin
How did Infiniti come up with the QX55 name? That was easy. This model is based on the Infiniti QX50, the smallest of three utility vehicles from Nissan's luxury brand (the QX60 and QX80 are the other two). Thus, replacing the 50 with 55 was intentional as it demonstrates the connection between the two.
That said, the QX55 stands on its own as a separate model with dedicated marketing assigned to it. Read on to discover more about the connections and distinctions the QX55 has with the QX50.
2. Aggressive Front Fascia
We've driven both the QX50 and QX55 and quickly took note of the differences. The new model features a larger grille with an enlarged Infiniti logo along with menacing LED headlights and accent lights, huge cutouts containing the fog lamps, and a surprisingly large lower air intake. The usual wavy, but muscular hood adds to its assertive demeanor.
3. Squat Profile
One of the more difficult descriptors we struggled with covered the profile. After several walkarounds, we simply decided that the body was squat, thanks in large part to the sloping, coupe-like roofline that helps set this model apart from the QX50.
But the beltline is raised too, which effectively shrinks the greenhouse (passenger area) on the outside. Powerful shoulders, oversized wheel arches, standard 20-inch sport wheels, and pronounced body sculpting lend additional character points to this SUV.
4. Rear Fascia Drama
Just as the front end has its styling points, likewise the rear advances its persona. Here, Infiniti raised the rear fascia, creating a haunch-like appearance. An oversized spoiler consumes more of the glass area, which further develops the rear's burly look.
The wraparound teardrop-shaped taillamps include LED lighting elements. Body sculpting, a slightly concave liftgate, and dual exhaust sports complete the presentation.
5. One Powertrain, One Drivetrain Choice
Infiniti made things easy for shoppers. This model comes with a 2.0-liter turbocharged variable compression four-cylinder engine with 250 horsepower and 268 pound-feet of torque. A continuously variable transmission sends power to all four wheels.
That's right, this model comes with standard all-wheel drive and we think that was a wise decision on Infiniti's part. Further down you'll discover our driving impressions where we dissect how this utility vehicle behaves.
6. Three Trims For the Choosing
Where the QX50 offers five trims – Pure, Luxe, Essential, Sensory, and Autograph — Infiniti chose three for the new model. Here, the QX55 comes in Luxe, Essential, and Sensory trims — which effectively supplies a better-equipped model from the outset.
It starts at $46,500 or $6,550 more than the 2021 QX50 Pure AWD. Infiniti may consider the QX55 more of a niche model, thus it is targeting consumers with more comprehensive trims.
7. Spacious Interior
Despite the squat greenhouse, that exterior design attribute has no impact on the cabin's size. The front seat passengers still enjoy excellent forward sightlines. The rear-seat passengers will find the view very good.
It's a "cabin forward" layout with room maximized for passenger comfort, especially up front. Five can sit comfortably with a 60/40 split fold-down bench seat in the rear – just take note of the sloping roofline when entering and exiting this SUV.
The standard cargo space, though, is smaller as it measures 26.9 cubic feet, down nearly 5 cubic feet from the QX50. Nevertheless, with the rear seat folded, there is ample storage space to hold your yard sale finds.
8. Focus On the Driver
The QX55 exudes a sports car vibe with its driver-focused controls and overall layout. You might feel you're sitting in the Q60 coupe, but this is the QX55 and the interior is simply fetching.
Lots of high-end materials are present, including dark aluminum accents, imitation leather or real hides, available open-pore wood accents, and soft-touch materials. Heated and ergonomically designed front seats are standard – I often turn the heat on during warm weather to soothe my aching lower back.
9. Tech Equipment For the Taking
Infiniti includes the usual tech features, such as USB ports, Bluetooth connectivity, Wi-Fi connectivity, and an audio system. Wireless Apple CarPlay is also included and that's a "leave the cord home" feature that's certain to please.
Move up to the Essential level and the QX55 gains an around-view monitor and an exquisite 16-speaker Bose audio system.
10. We've Got Dual Screens!
I'm liking a trend that some automakers are going with regarding display screens. Instead of one huge screen that doesn't always neatly divide what's pictured, Infiniti utilizes a pair of screens and stacks them in the console.
The top 8-inch screen displays entertainment information, while the bottom 7-inch screen features in-cabin controls. Both screens and the information supplied are accessible by the driver and front passenger.
11. Ample Safety Equipment
Consumers expect access to driver-assist safety features and Infiniti delivers. Happily, many of these features are included. The list includes high beam assist, forward emergency braking with pedestrian detection, predictive forward collision warning, rear automatic braking, lane departure warning, blind-spot warning, and rear cross-traffic alert.
Move up to the Essential trim ($51,600) and Infiniti's ProASSIST Package comes to the forefront. This package delivers elements of semi-autonomous driving and includes adaptive cruise control that measures vehicle activity two cars ahead, blind spot intervention, direct adaptive steering, and steering assist.
Make your move to the Sensory trim ($57,050) and no additional equipment is offered.
Driving Impressions
Although the QX55 and the QX50 share the same powertrain, we noticed that the new model supplies sharper inputs, better-weighted steering, and a sport-tuned suspension to go with it. Its step-off acceleration is strong and it picks up speed with ease. Steering wheel paddle shifters and a drive mode selector allow for personalized driving.
The VC-Turbo engine is unique to the Nissan family and Infiniti benefits as well. This engine rolled out in 2019 and has spread to several models, bringing with it an unusual blend of power and torque, typically found separately in gasoline and diesel engines respectively. Here, the engine shifts from an 8:1 compression ratio for optimum performance to a 14:1 ratio for efficiency.
Because we were driving prototypes, we realized that some of the kinks probably still needed to be worked out. Nonetheless, the Infiniti's engine kept up as we powered down straightaways, pulled in and out of corners, and negotiated curvilinear roads.
About the latter, we can say that the QX55 shows its sport SUV credentials the best as it stayed about as planted with anything we've driven from BMW or Mercedes-Benz, with the tires helping to secure our confidence.
Is the QX55 perfect? No. We can wish that Infiniti would make one change by swapping out the CVT for the new 9-speed automatic transmission that's making its way to some Nissan and Infiniti models.
Barring that, at least the CVT keeps up with the engine and mimics shift points when operated in manual mode.
Our Verdict
It's difficult to make an assessment when spending just one day with a vehicle. That said, because of our time with other Infiniti models, including the full range of utility vehicles, the QX55 is the most evocative SUV.
Indeed, as pointed out to us in our Zoom call, this model hearkens to the Infiniti FX, a vehicle that established the luxury sport SUV market two decades ago.
We think offering all-wheel drive as a standard feature was a wise move on Infiniti's part. It'll supply customers with an extra measure of confidence in all driving conditions, but especially on slick roads. Finally, the standard Luxe trim offers many features customers want and we think it brings value to the QX55 range.
Order your 2022 Infiniti QX55 online or reach out to your local dealer for guidance.
2022 Infiniti QX55 Specifications
| Infiniti | 2022 QX55 |
| --- | --- |
| Segment | Small luxury SUV |
| Price Range | $46,500 to $57,050 |
| Destination Charge | $1,025 |
| Standard Engine | 2.0-liter, Turbo I4 |
| Horsepower | 268 @ 5,600 rpm |
| Torque (lb.-ft.) | 280 @ 4,400 to 4,800 rpm |
| Transmission | Continuously variable |
| Seating | 5 |
| Curb Weight (pounds) | 4,015 to 4,065 |
| Wheelbase (inches) | 110.2 |
| Length (inches) | 186.3 |
| Width (inches) | 74.9 |
| Height (inches) | 63.8 |
| Head room (f,r…inches) | 39.9, 36.9 |
| Legroom (f,r…inches) | 39.6, 38.7 |
| Shoulder room (f,r…inches) | 57.9, 57.1 |
| Hip room (f,r…inches) | 55.6, 53.8 |
| Storage (cubic feet) | 26.9/54.1 |
| Gross vehicle weight rating (pounds) | 5,075 |
| Towing (pounds) | N/A |
| Payload (pounds) | Up to 1,010 |
| Fuel | premium |
| Fuel Tank (gallons) | 16.0 |
| EPA Fuel MPG (city/highway/combined) | 22/28/25 (est.) |
| Manufacturing Plant | Aguascalientes, Mexico |
---
See Also – Bold and Beautiful: 2020 Infiniti QX80
Photos copyright Auto Trends Magazine. All rights reserved.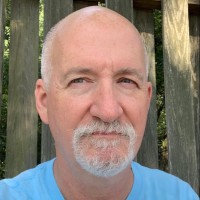 Latest posts by Matthew Keegan
(see all)