Jeep has done it. For the first time, the off-road brand has a pair of range-topping, full-size SUVs on tap. The duo is the Jeep Wagoneer and Jeep Grand Wagoneer, models separated simply by trim differences.
On sale for the 2022 model year, Jeep now has a family of vehicles to take on the best models from Ford, Chevrolet, Lincoln, and Cadillac.
2022 Jeep Wagoneer Review
Jeep's strategy with the Wagoneer enables it to target mainstream and luxury buyers. Among the domestic models for the Wagoneer are the Ford Expedition, Chevrolet Tahoe and Suburban, and the GMC Yukon/XL. As for the Grand Wagoneer, the Lincoln Navigator and Cadillac Escalade are the targets.
Among foreign manufacturers, the Wagoneer family takes on models from Toyota and Lexus, Mercedes-Benz, BMW, Genesis, and others. Therefore, the former Chrysler Group (now owned by Stellantis), finally has the models to keep shoppers in the fold.
As for the vehicle architecture itself, both models share a common, extended wheelbase platform. The architecture is unique to Jeep, although the engine bay is the same as found in the Ram 1500 pickup trucks.
Thus, every part of the vehicle from the front pillars to the rear is exclusive to Jeep. Rear-wheel drive is standard and four-wheel drive is available. These models seat seven or eight.
Pricing and Service
Once the Wagoneer lineup is complete, the full model range will span at least $50,000. The Wagoneer retails from $57,995 to $75,995. As for the Grand Wagoneer, it starts at $86,995 and reaches $103,995.
For both models, add $2,000 for the destination (freight) charge. Our test Grand Wagoneer Series II model retailed for $102,125. At the top end, a fully equipped Grand Wagoneer can cost $112,000.
As part of its push to introduce people to the Wagoneer sub-brand, Jeep offers every Wagoneer and Grand Wagoneer a host of customer service amenities. These features comprise a remote showroom, a service loaner vehicle, over-the-air updates, five years of complimentary maintenance, and 24-hour support.
Exterior Design
At first glance, the Wagoneer duo is not your typical Jeep model, especially when viewed from the sides or rear. A long, sweeping profile is in stark contrast to the tidy proportions of nearly every other Jeep model, save for the also new Grand Cherokee L.
Three pairs of upright windows grace the sides of the Wagoneers. Chrome trim, rectangular wheel wells, stylish 20- or 22-inch alloy wheels dress the silhouette. Integrated LED lighting dictates the rear fascia. Moreover, what is particularly striking about these models is no mention of Jeep, except in a few hidden places, such as on the side mirror holders.
It is from the front where the Wagoneers look more Jeep-like than not. The telling sign is the seven vertical slat grille. However, it is not as bold or in your face as a Wrangler. Instead, the grille is shorter and more upscale and honed in by beautiful LED lights that move down to the bumpers.
Interior Design
The vastness of the Wagoneer's interior is not fully comprehended until you move inside. This is one of the few models anywhere that holds eight adults in comfort. Of course, in models where the middle-row bench seat is swapped out for a pair of captain's chairs, the seating drops to seven.
But consider this: no seat placement does not offer adequate head, shoulder, hip, and legroom. Few models can claim this. Further, the second-row seats tilt and slide forward with just one press of a button located on top of the seat.
Our test model was a Grand Wagoneer. Notably, there are some important differences in design, including the materials used. Yet, the Wagoneer is a looker of its own with ample soft-touch materials, quality trim pieces, and standard leather seats.
Importantly, power-adjustable and heated front seats come standard as does tri-zone climate control. Lots of options are available; our favorite includes heated second-row seats and a panoramic sunroof.
Moving up to the Grand Wagoneer brings a host of amenities as well as a high-end look. Among the standard features are Nappa leather upholstery, quad-zone climate control, a tri-panel sunroof, and heated, ventilated, and massaging front seats.
Jeep does not stop there as a heated steering wheel, heated second-row seats, and reclining and power-folding third-row seats are standard.
Most definitely, the Grand Wagoneer matches up well with the Cadillac Escalade and Lincoln Navigator. However, we might give the Navigator in Black Label guise the edge here with its unique color choices and design.
Technology
Jeep equips the Wagoneer with a 10.1-inch touchscreen display and a 10.3-inch digital gauge cluster. A 9-speaker audio system with satellite radio comes standard. Other features include Bluetooth, Android Auto, and Apple CarPlay. Navigation, wireless phone charging, and eight USB ports are included.
Jeep also makes optional a 10.3-inch touchscreen for the front passenger, a 19-speaker audio system, and a rear entertainment system.
Make your move to the Grand Wagoneer and the screens come in larger. Specifically, a 12-inch touchscreen display comes standard as does a 12.3-inch digital gauge cluster. A 10.25-inch display fixed to the second-row console is included.
All the features of the Wagoneer carry over. The options list includes a front-passenger seat interactive display, a 23-speaker McIntosh audio system, and a dual-screen entertainment system.
Safety Features
A long list of driver-assist safety features accompanies the Wagoneers. Automatic emergency braking with pedestrian and cyclist detection kicks things off. Lane control, blind-spot monitoring, rear cross-traffic alert, and adaptive cruise control are included. Lastly, Jeep includes front and rear parking sensors that are ideal for negotiating tight spots.
The list of options includes automatic high-beam headlights and traffic sign recognition. A head-up display, surround-view parking, and hands-free park assist are also available. Most items are bundled with package upgrades.
Choose the Grand Wagoneer and nearly every standard and optional driver-assist feature in the Wagoneer is included here. Parallel and perpendicular park assist is standard and exclusive to this model. Among the options are night vision assist, intersection assist, and a digital rearview mirror.
Start Your Engines
Offering further distinction between models are the engines. Both are familiar HEMI V8s that appear or have appeared in various Dodge, Jeep, Ram, and Chrysler models.
The Wagoneer's engine displaces 5.7 liters and develops 391 horsepower and 404 pound-feet of torque. Further, this powertrain system includes a 48-volt battery system that adds 130 horsepower when pressing the pedal to the metal. It also assists in certain startup situations. Power routes to the wheels utilizing an 8-speed automatic transmission.
As for the Grand Wagoneer, this one comes with a 6.4-liter V8 that makes 471 horsepower and 455 pound-feet of torque. Again, power routes to the wheels utilizing an 8-speed automatic transmission.
With four-wheel-drive shoppers, Jeep offers several off-road systems to advance this model's prowess. Since it may seem a bit of a stretch to go off-roading with a vehicle this size, you can. Two of the four-wheel-drive systems come with a two-speed transfer case and deliver a stellar 48:1 crawl ratio. Add in load-leveling dampers and steel springs and this SUV maintains its poise.
We like the load-leveling system (standard on the Grand Wagoneer and Wagoneer III trims). Here, the ground clearance rises by up to two inches to 10 inches. It also falls by 1.6 inches for ease of access. As for the suspension, you get a double-wishbone up front and a multi-link rear suspension.
Towing and Payload
When it comes to towing, a 10,000-pound limit accompanies the Wagoneer. The Grand Wagoneer is set at 9,850 pounds. Depending on how these models are configured, payload ranges from 1,360 to 1,580 pounds.
The quick and dirty about the Grand Wagoneer and how it performs is this. It supplies direct steering, nicely weighted handling, firm braking, and a very comfortable ride. Generous amounts of power are at the ready – Jeep might have gone with a twin-turbo V6, but we are glad they stuck with a trusty V8.
Power comes early and often. We think even with a full payload, this SUV would perform well.
Wagoneer Parting Thoughts
The Wagoneer family is certainly something we have not seen before from Jeep. It is similar in name only to its long-time ago predecessor. Thus, some may be disappointed to discover the current generation emphasizes luxury over rawness, although it maintains its off-road credibility.
We are not going to suggest a model this time around. Given that the Wagoneers are new and budgets vary widely, we simply recommend crafting your budget and starting there. Keep in mind that discounts are not likely a factor as demand will likely far outstrip supply, at least for the first year.
---
See Also – Jeep Reveals the All-New 2022 Grand Cherokee
Photos copyright Auto Trends Magazine. All rights reserved.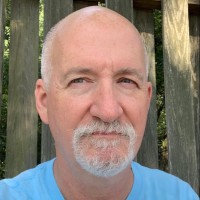 Latest posts by Matthew Keegan
(see all)