MPV life as a Kia Carnival.
The modern minivan movement launched in the 1980s with the debut of the Plymouth Voyager and Dodge Caravan. We say "modern" because similar-sized vans like the Volkswagen Bus (Type 2) preceded it.
For the next two decades, nearly every major manufacturer gave minivans a try, but the segment has always been unforgiving to all but the most resolute players. Indeed, Ford, Chevrolet, Volkswagen, GMC, Mazda, Nissan, Oldsmobile, and Hyundai, are among the brands that joined in but participate no more.
Today, we have a select group of competitors, including the Chrysler Pacifica, Toyota Sienna, and the Honda Odyssey. But what about Kia? Do they not offer the Sedona?
Yes, the Kia Sedona has long served as the minivan entry from this Korean brand. But the Sedona is gone and for 2022 a new model called the Kia Carnival has taken its place. The only point, though, is that Kia doesn't want you to call it a minivan. Instead, Kia prefers the "multi-purpose vehicle" or MPV appellation for its newest people mover.
Regardless of what you call it, the Carnival is all-new for 2022 and we are pleased to dissect it here. And for argument's sake, we still call it a minivan because it has sliding rear doors. And mostly everyone knows that particular layout represents a minivan design staple.
2022 Kia Carnival Review
The 2022 Carnival is a front-wheel-drive model with room for seven or eight. It comes with a V6 engine and an automatic transmission. The new model is available in four trims: LX ($32,100), EX ($37,600), SX ($41,100), and SX Prestige ($46,100). Add $1,175 for the destination charge.
Fresh Exterior Design
We were very pleased with the look of the third-generation Sedona. In particular, we found the front fascia looked sophisticated and helped elevate an otherwise plain exterior. You cannot do much to market minivans to become a hot commodity, although with certain paint, trim, and wheel choices, the look makes some improvement.
The all-new Carnival (that's the name the Sedona has always had in other markets), is a clear departure from the previous one. Elements of the tiger-nose grille remain, but this time the look is more polished and pleasing. The lip at the base of the grille matches what was offered before, but the difference is still noticeable.
Interestingly, Kia found a way to add a bit of design flourish to the profile. Specifically, to the C-pillar. There, on both sides of this model, is a fat and shiny shark-fin-styled marker that occupies the entire pillar from the roof to the beltline. It adds an unusual, but elegant touch to the Carnival's visage, a distinguishing mark for certain.
Notably, the look is not unique to the Carnival. Indeed, in a more curious display of "shark fin" elegance, the Sorento has a smaller version. And this one occupies the middle of the rear passenger window. Certainly, the look isn't quite the same and the placement on the Sorento seems out of place. On the other hand, it seems entirely appropriate for the Carnival.
Modern Cabin Layout
How much attention to detail should be given to an MPV or minivan? Plenty, just as you would to a crossover, sedan, or any other type of vehicle. Gone are the days when such vehicles had a more utilitarian look.
These days the cabin layouts are often exquisite, with much layering across the dashboard, detailing across the console, and a rich blend of materials utilized.
The Carnival does not disappoint. Our test SX trim did, of course, have a higher-scale interior. This one came with contrasting and stitched leathers, a blend of black and light orange (or peach) for substance. At the point where the dashboard separates between the top and bottom sections, a wide swath of brushed metal trim is present.
As expected, the Carnival supplies ample storage compartments galore. They are found in the usual places, including the glove box, center console, and doors. We like that Kia carved out spaces in the rear compartment to store items.
Just when you think you have enough storage space, a few others pop up. That's part of the brand's long-standing "power to surprise" mantra.
New Engine and Transmission Combination
The 2021 Sedona has a 3.3-liter V6 engine with 276 horsepower and 248 pound-feet of torque. For the 2022 Carnival, Kia uses a new 3.5-liter V6 engine with 290 horsepower and 262 pound-feet of torque. Like the Sedona, power routes to the front wheels utilizing an 8-speed automatic transmission.
Despite the additional power, the new model is more efficient, as it makes 19/26/22 mpg city/highway/combined to the 18/24/21 mpg of the Sedona. And just like the Sedona, the Carnival has a 3,500-pound towing capacity.
Building Your Carnival, Exterior
With four trims for the selection, there is much to consider when shopping for a 2022 Carnival. Happily, the base model comes well equipped and should not be immediately dismissed.
The list of standard features includes LED bi-function multi-focus reflector headlights and LED daytime running lights. Power-controlled side mirrors, 17-inch alloy wheels, and a rear spoiler are available.
Move up through the trim range and the Carnival gains additional LED lighting, including fog lamps. Heated and power-folding side mirrors, 19-inch alloy wheels, skid plates, and roof rails come in. Lastly, a dual power tilting and sliding sunroof round out the features list.
Building Your Carnival, Interior
Cloth upholstery is included with the base LX trim. Imitation leather and real hides are available. The LX comes with a 6-way manual adjustable driver's seat. However, most trims come with an 8-way power-adjustable driver's seat with lumbar support. Some trims come with an 8-way power front passenger seat.
Full power accessories along with front and rear air conditioning are standard. Customers can also upgrade to a three-zone climate control system. Heated front seats, ventilated front seats, a heated steering wheel, and heated second-row heated seats are available.
Seating for 7 or 8
Half of the Carnival trims seat eight people. That's a number common to minivans, although, like its competitors, 7-seat choices are available. Both the base and top-of-the-line model seat seven.
Our test Prestige model seats eight. First-row bucket seats are followed by second row Captain's chairs. In between the two chairs is a slightly narrower seat that moves front and back on its own. All three seats can be removed.
The third row features a 60/40 split fold-down bench seat. While the first two rows are the most comfortable, the third-row space is tight. Nevertheless, average-sized adults can fit, although headroom is certainly limited. Our advice is to relegate that space to youngsters. In any case, the Carnival is roomier than either the Kia Sedona or Kia Telluride, a pair of three-row midsize crossover utility vehicles.
Lots of Cargo Space
We think it is shame more manufacturers are not investing in minivans. While the rear sliding doors are a significant distinction and a plus (over the standard doors in a crossover, it is cargo space where these vehicles shine the brightest.
In the 2022 Carnival, there is 40.2 cubic feet of cargo space behind the third-row seat. The underfloor cargo compartment is the true winner here as it stows and hides what you have. Indeed, that space will swallow your entire grocery purchase and then some.
Fold-down the third row and 86.9 cubic feet of cargo space is available. You need to keep in mind that in the top-end SX Prestige trim, this represents your maximum cargo capacity. This is due to the ultra-plush second-row row loungers as they are not removable.
In all other trims, the cargo capacity mushrooms to 145.1 cubic feet as the second- and third-row seats fold down. They aren't the "stow 'n go" design of the Chrysler Pacifica that folds the seats into the floor. But they fall flat enough to open most of the cabin to hold large items of note.
Key Safety Features
We will not get into the full breakdown of 2022 Carnival safety features by trim. Nevertheless, the list of standard equipment is quite impressive. We are glad that manufacturers such as Kia are delivering the works.
This means all trims come with forward collision warning and automatic emergency braking with pedestrian detection. Lane keeps assist with lane departure warnings are also standard. Rear cross-traffic alert and rear parking sensors are included. Lastly, Kia equips every Carnival with driver drowsiness monitoring and vehicle exit warning.
The upgrades include blind-spot monitoring. Adaptive cruise control, cyclist detection, and front parking sensors are also available. Further, shoppers will find a surround-view camera system on some trims as well as parallel exit assist.
It is too early for crash test safety scores from the two entities that provide them. These are the National Highway Traffic Safety Administration (NHTSA) and the Insurance Institute for Highway Safety (IIHS).
Technology Features
An 8-inch touch-screen display is standard with the Carnival, although a 12.3-inch screen is available. The latter blends with the instrument panel to create a truly formidable display. Other standard equipment includes Android Auto and Apple CarPlay smartphone compatibility. A six-speaker audio system, HD Radio, seven USB ports, and Bluetooth come standard.
Besides the expanded display screen, the Carnival offers several upgrades. These include additional USB ports, satellite radio, a 12-speaker Bose audio system, and a rear entertainment system. A wireless phone charging pad is available.
On the Road
By size, the Kia Carnival measures 203 inches long, matching the outgoing Sedona. That's longer than the Sorento (188.9 inches) and Telluride (196.9 inches). Thus, there is not much about the Carnival that indicates that it is mini in form.
A long wheelbase (121 inches) is quite helpful in not only maximizing interior space but to optimize comfort. Especially drive comfort. We give the Carnival a decent score for driving feedback and an excellent rating for its short turning radius. The latter surprised as, especially when having to complete a U-turn on a busy four-lane road.
No, the Carnival won't impress anyone on twisty roads. Nor is it a corner carver. Instead, it shines where it needs to best: by offering a reasonably comfortable and quiet ride.
The powertrain is nicely matched as well. Indeed, the Carnival offers strong step-off acceleration and ample passing power. We never drove it with a full contingent of passengers (five was the maximum), but we were able to gauge usability and accessibility across all three rows. Also, multiple shopping trips demonstrated just how much room was available for storing groceries and other items.
Beyond that, we liked that the Carnival was fast on its "feet," delivering extra bursts of power when we needed it. The transmission shifted compliantly, serving up the right cog for the moment.
Not once did we find it searching for gears. As for the brakes, they are firm with no fade detected. We think families will be satisfied with this model in all matters of performance, comfort, safety, and handling.
Our Recommendation
As of this writing, the global semiconductor chip shortage is limiting the availability of most models. We cannot say for certain how that is impacting the Carnival. But we can say that inventories are down across the board.
Dealers typically stock better-equipped models, which means if you are looking at the base LX, you may not find one. Further, there are no special discounts for the Carnival right now. Instead, you will find the usual low-interest-rate in-house financing offers.
With your expectations managed accordingly, our test SX trim was well received. That said, we noticed the EX has leather trim as well. You also get the upgraded touch-screen display, three-zone climate control, a power liftgate, and wireless device charging.
Add in the $1,500 entertainment system and your cost will top $40,000, including the destination charge. That is a price point we like for any three-row people mover.
All in all, the Kia Carnival is a strong entry in a niche segment. The new style, updated powertrain, and elegant interior are strong calling cards for this model. And with Telluride shortages persisting, opting for a Carnival may be the right choice for some.
---
See Also — What is the Kia Picanto?
Photos copyright Stumpwater Media Group, LLC. All rights reserved.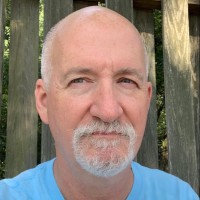 Latest posts by Matthew Keegan
(see all)